How To Start Your Hivelist Store- Part 3: Adding a Product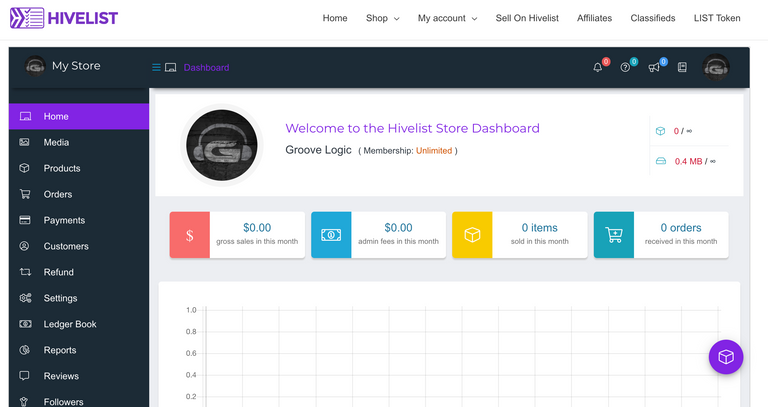 Okay, so welcome back! If you are running aross this post and haven't checked out Parts 1 and 2, then you might want to do that first then come back to this post.
Part 1: How To Start Your Hivelist Store- Part 1: Sign Up As A Vendor
https://www.hivelist.org/hivelist/@thelogicaldude/how-to-start-your-hivelist-store-part-1-sign-up-as-a-vendor
Part 2: How To Start Your Hivelist Store- Part 2: Store Setup
https://www.hivelist.org/hivelist/@thelogicaldude/how-to-start-your-hivelist-store-part-2-store-setup
Okay, so if you have already checked out the first 2 parts of this guide, then let's get started adding a product!
This store is based on WooCommerce/Wordpress, so it is pretty easy to set things up.
First thing when you are in your store manager is to go to Products and select Add New: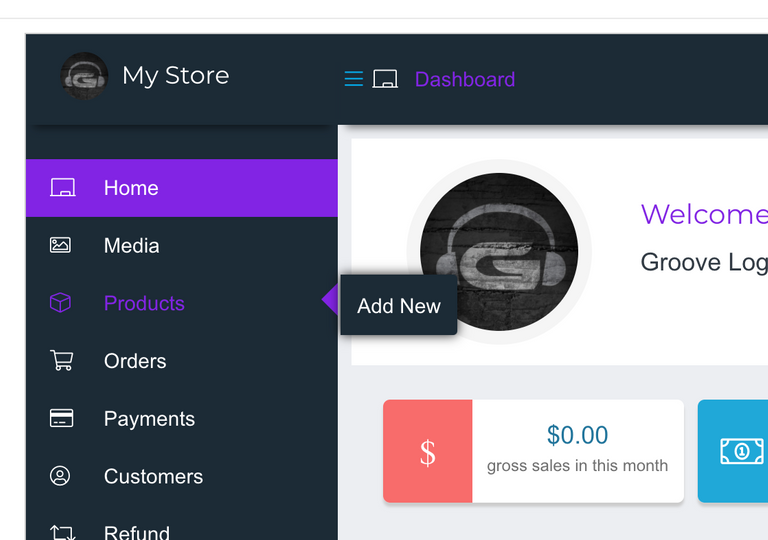 That will bring you to your new product creation page: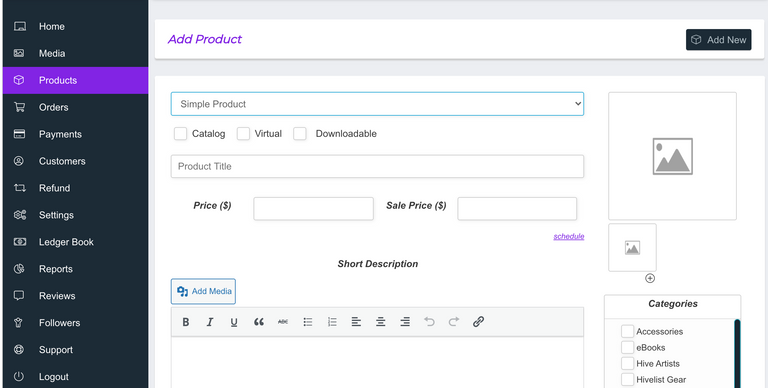 Here you can select what kind of product you are wanting to offer, what type of product, you would leave these options unchecked for physical products, a product title, images, price, descriptions, etc. You will also want to select what category your product is in. If there is not a category that fits your product, feel free to create a new category.
You have 4 different types of products to choose from in the dropdown. In most cases you will use a simple product, variable product, group products, or external/affilate products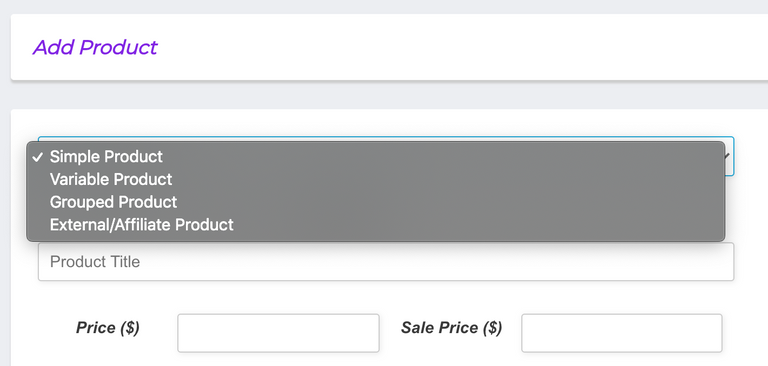 Finish filling in the information. For this example, I am setting up a downloadable digital file, in this case, a music file. This will also work for ebooks and other digital download products.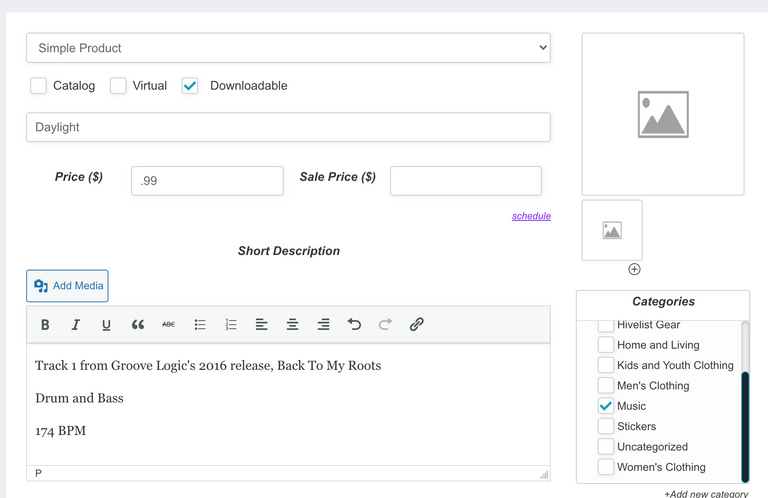 Chose your product image or you can use multiple images if you need.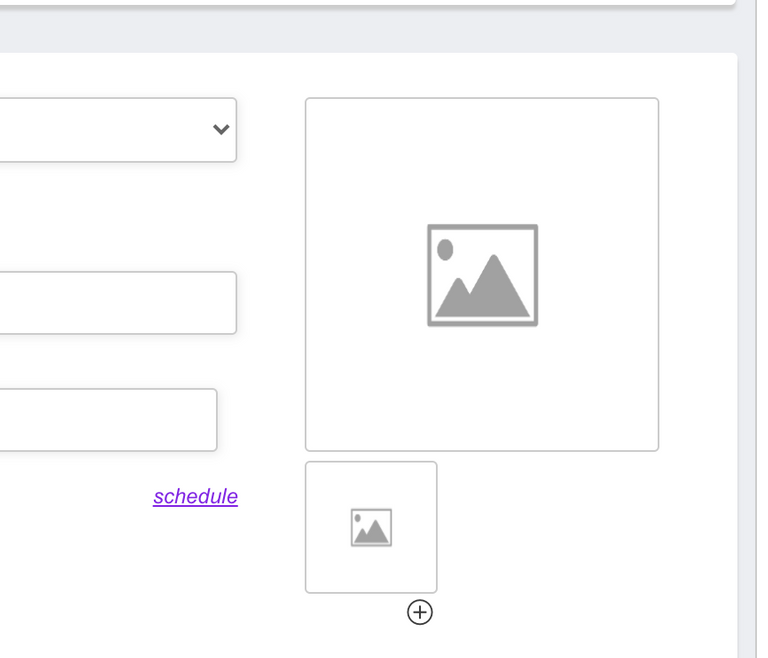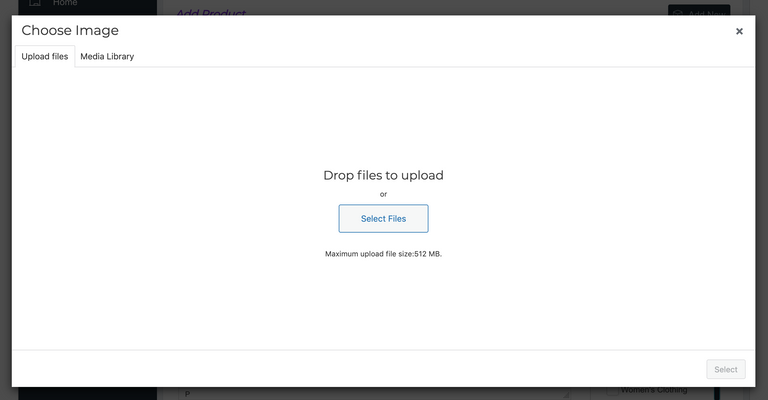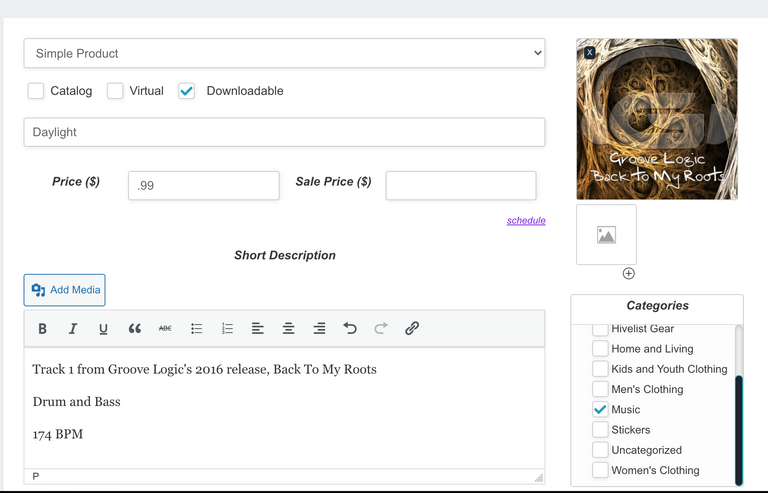 So now that your basic info is set up, then you get get into more of the fine details, set inventory, variable attributes (example: sizes, colors, etc), shipping, policies, etc.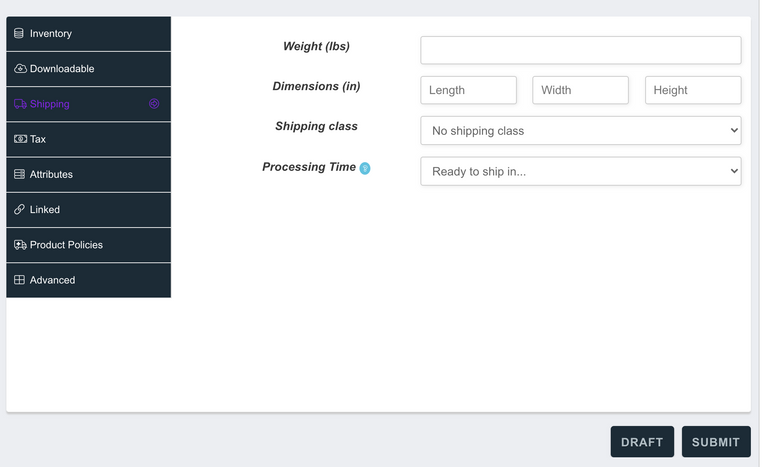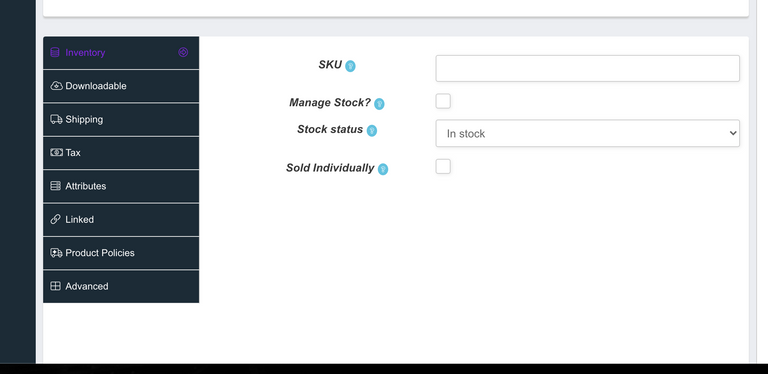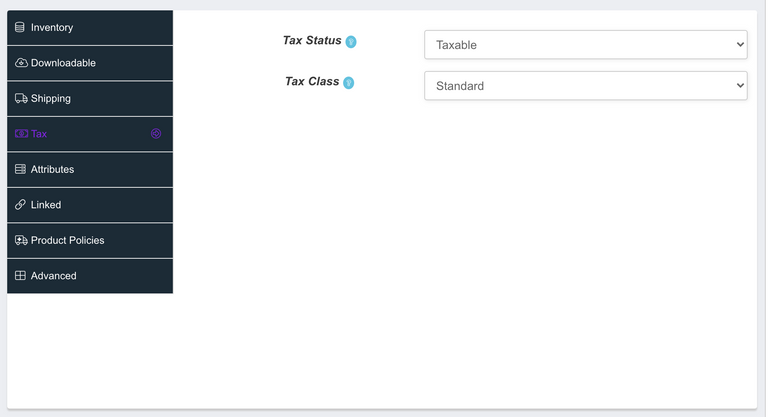 So to upload a file for a downloadable file, you will go to Downloadables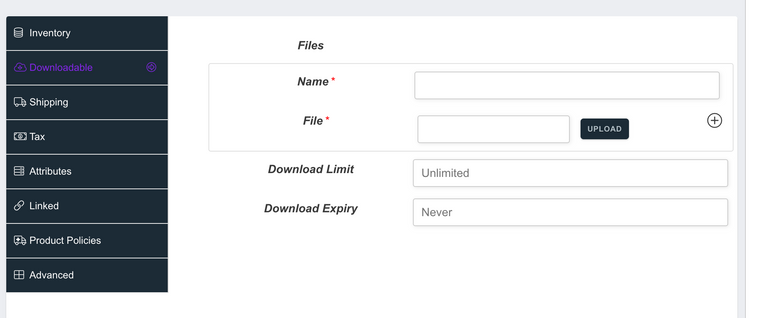 Give the file a name and click upload, max 512MB per upload.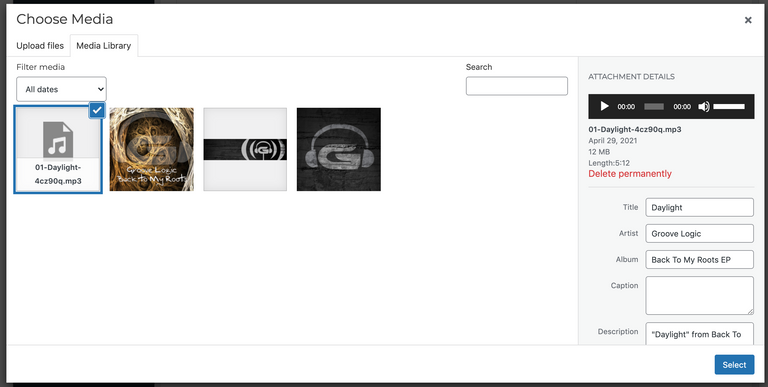 Once the file is uploaded, you will select it and it is then attached to your product, so that when the customer purchases your product, they will be able to download it after purchase.
For physical products, you will want to make sure to add as much information as possible for shipping, returns, etc.
If you sell affiliate items, or you have NFT's on other markets, you can use the external/affilate product to link to the other market. That is where the transaction will happen, not on Hivelist, for example, if you have art on NFTShowroom.com, you will want to do the transaction on that marketplace.
Once you are finished entering information, you will hit submit and you are finished!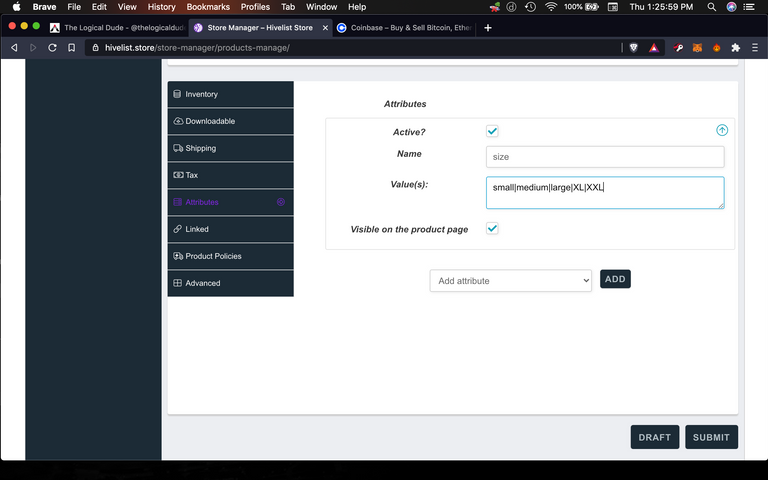 Your product is now on the store!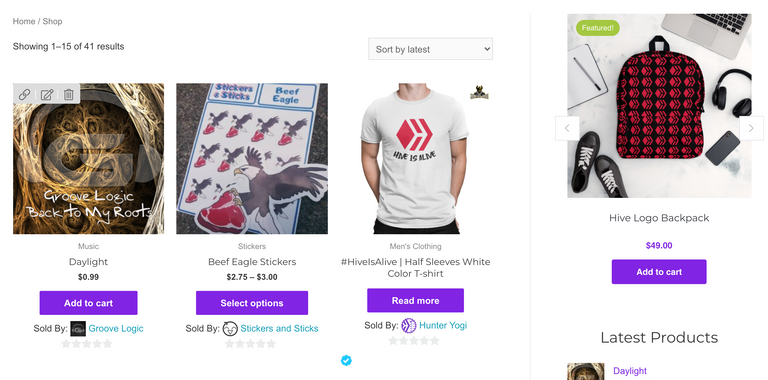 Congrats! Your first product is now available for sale on the Hivelist store!
Be looking out for more guides in the future!

---
---