How To Start Your Hivelist Store- Part 2: Store Setup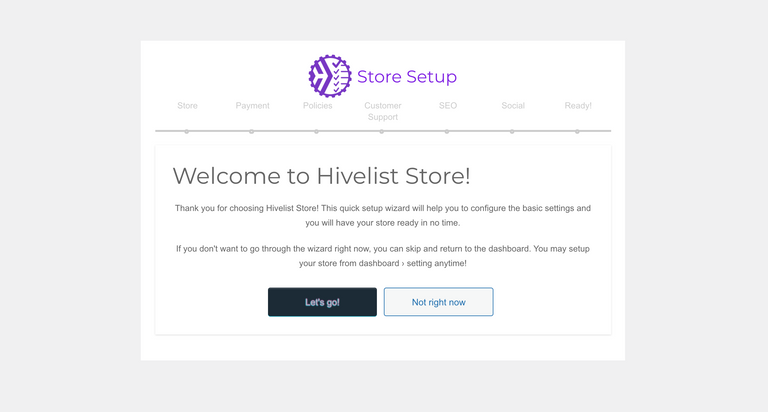 So continuing from part 1 of our series about setting up your Hivelist store, which you can read here, we are going to go over the setup for the Hivelist store!
Now you can walk through this setup or you can skip and get directly into your dashboard if you want. But for this tutorial, we will be walking through the wizard.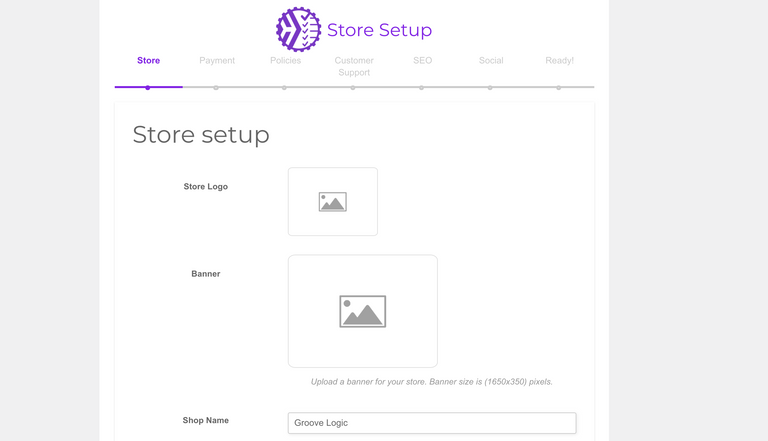 After hitting the Let's go! button on the first page, you will get to a Store Setup page. Here you will be setting your store logo, banner, Shop name, and any other information about your store that you want to enter.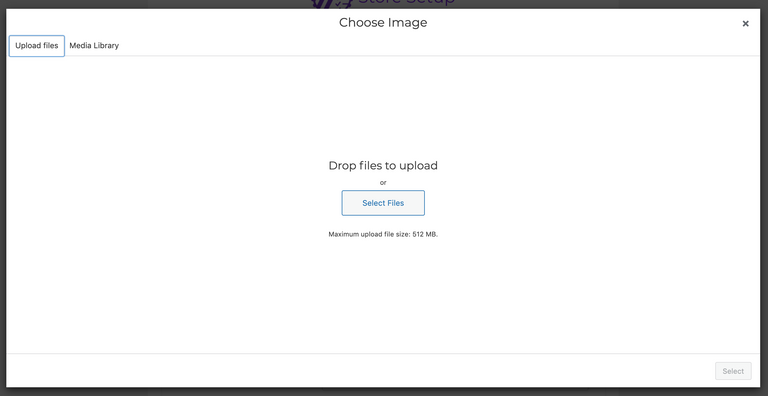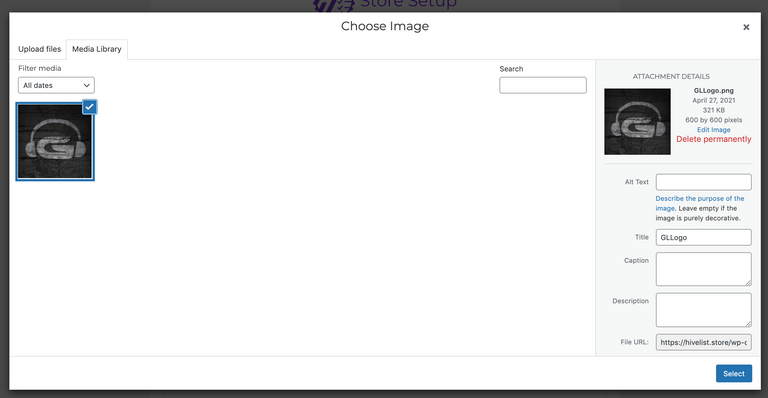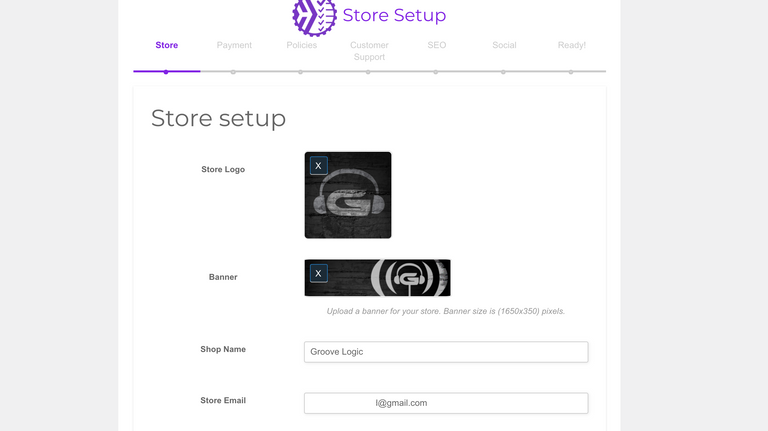 In these images, you will see how you can set your logo and banner images easily by uploading to your media library. This site is Wordpress based, so this may look familiar if you have ever worked with the platform.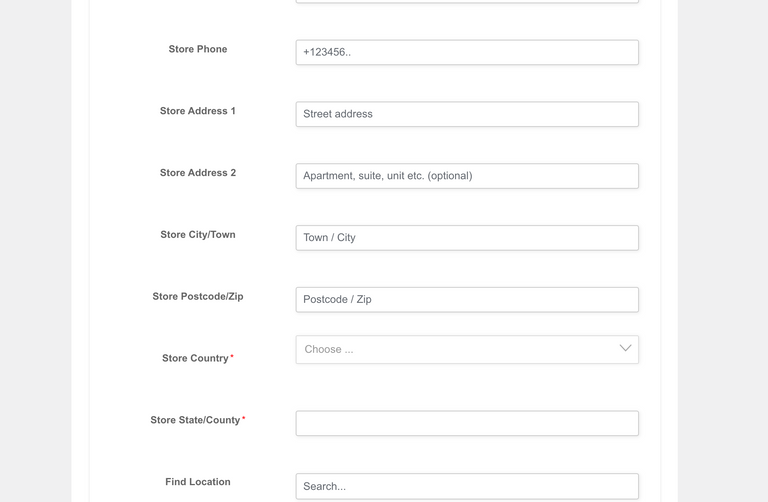 You can enter as much or as little information as you wish. You can also choose later in your dashboard settings if you want to display any address or email information on your store.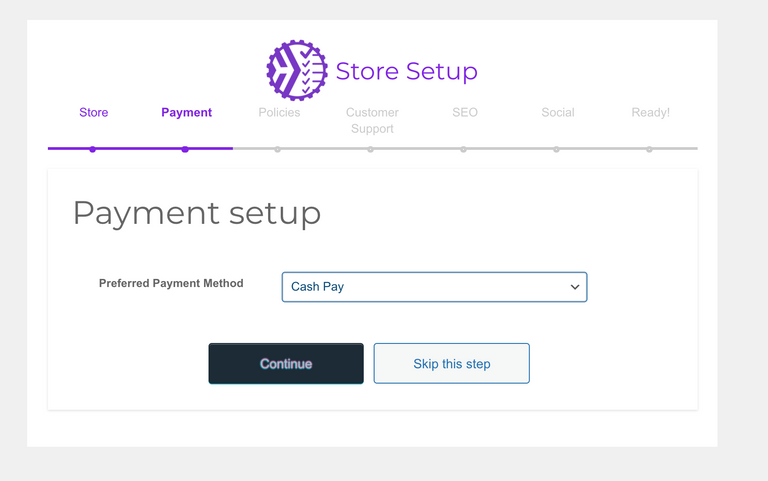 Next window you will see in the setup wizard is for payment. This is referring to how you want to be paid. Currently there is only one selection 'Cash Pay' this is because we pay out in cryptocurrency and there isn't an option for that in Woocommerce setup. So just hit continue and keep going.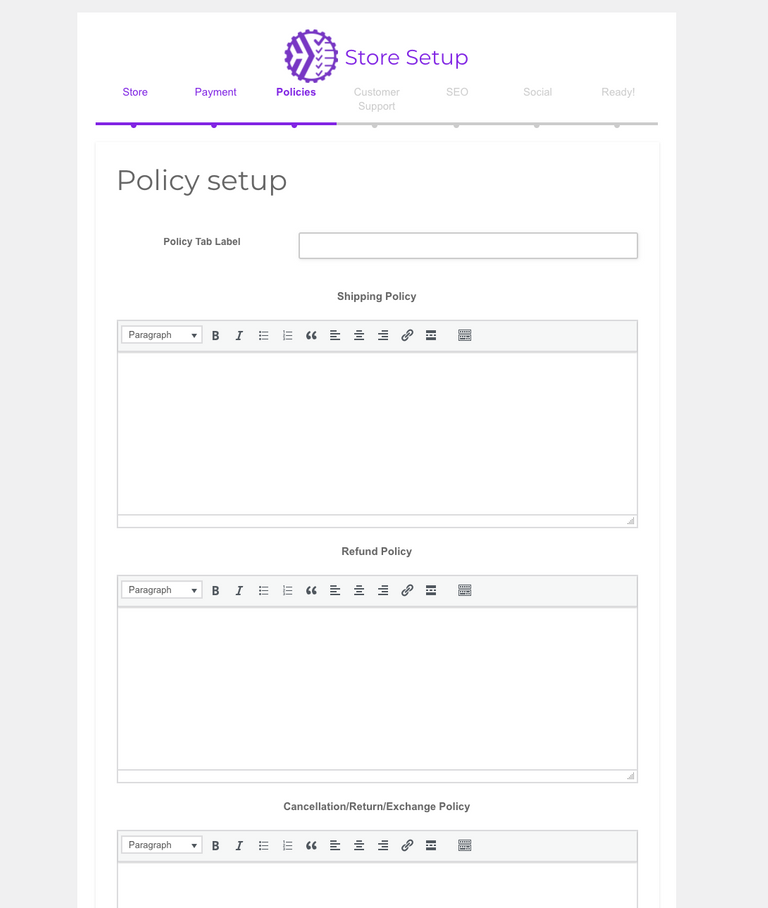 Next page is where you can enter your store policies like shipping, refund, or your cancellation and return policies. You can put as much or as little information that is required by your store. You will want to be as detailed as possible if you are selling physical products.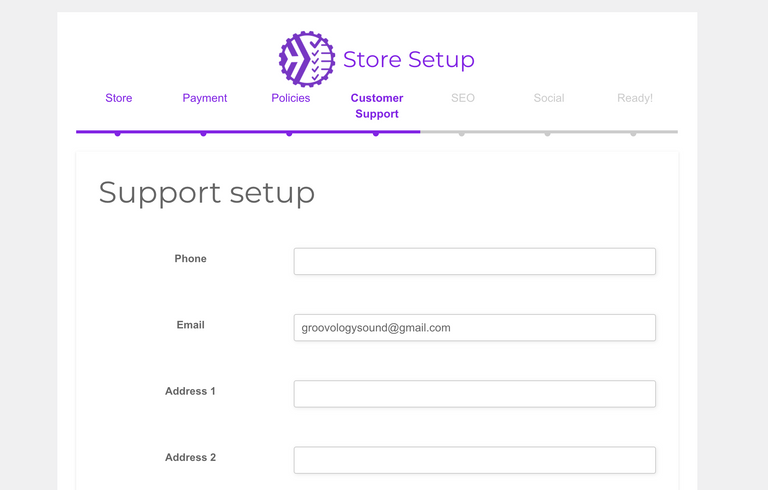 Next section is entering your contact information that you are wanting to use for customer support. This is how your customers will contact you for questions about products or orders.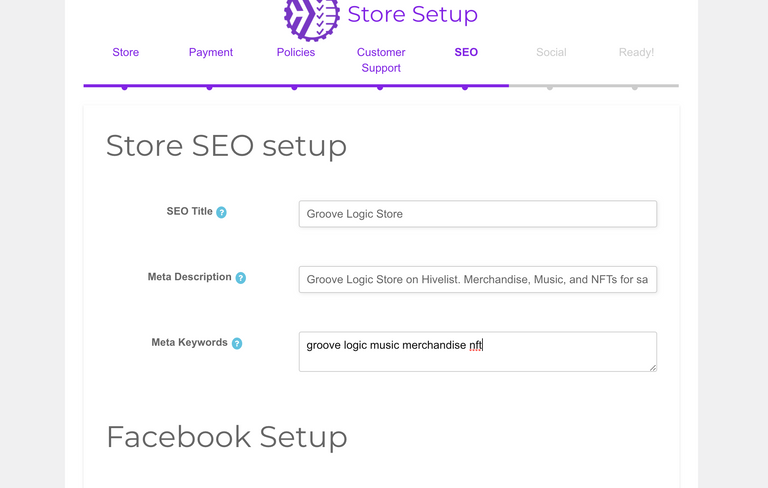 Next step is setting up the SEO for your store. This is important for search and displaying your links on search engines and social media sites, namely Facebook and Twitter. You will want to make sure this is quality.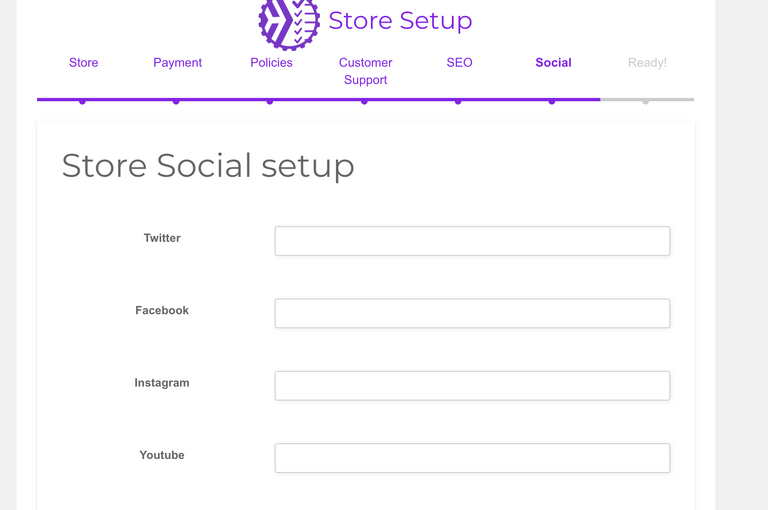 Next step in the wizard is going to be entering your social information for your store, like all of your links for your customers to find and follow you.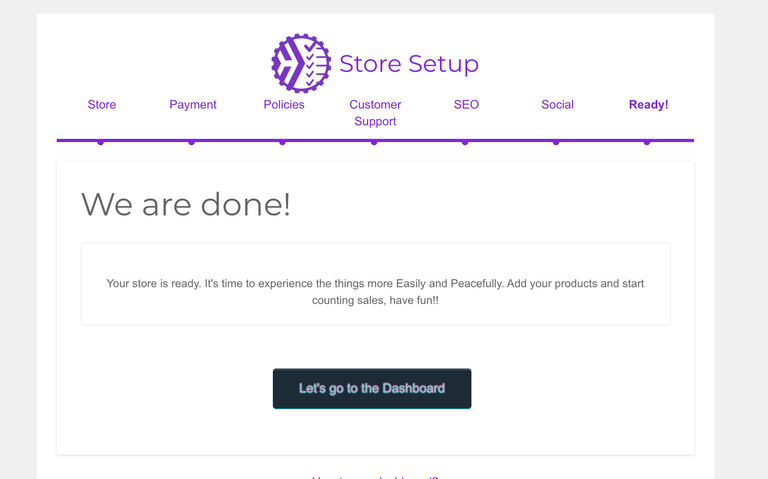 Once you are finished with your social links, you are done! Your store is now ready for business! You can now go to the dashboard and start posting products!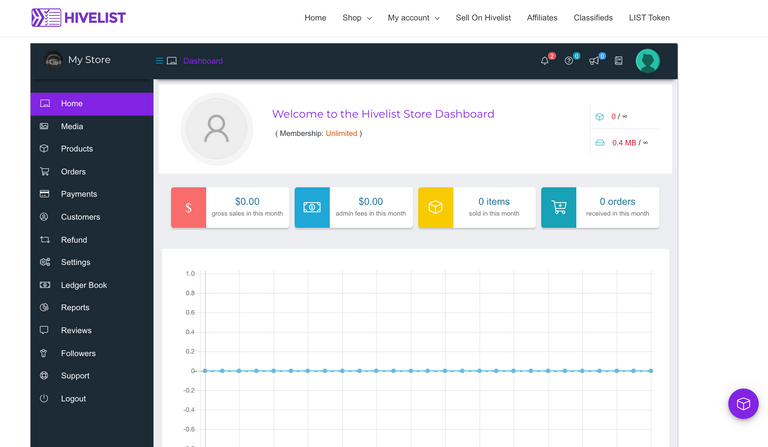 Once you get into your dashboard! This is the main dashboard for your store. You will be able to start adding products and start selling!
Next post will be discussing how to set up a product.

---
---