Upcoming Deflationary Changes to LIST Rewards and Important Tag Changes Also Addressing SPAM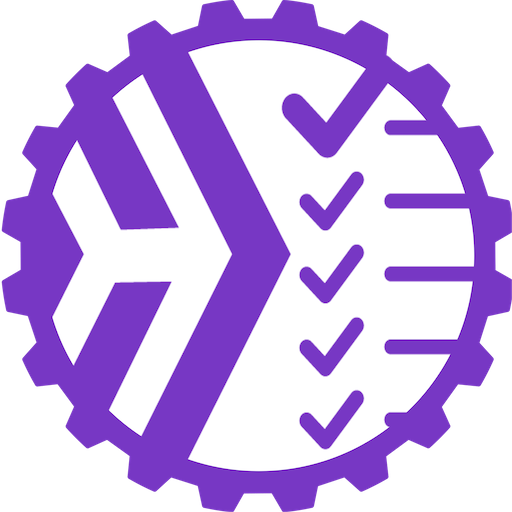 Hello everyone!
Well next month Hivelist will be turning 1 year old! Wow, can't believe it has gone by so fast. Over that time, we have been able to see how things really work in the background and can say it has been an extremely huge learning curve. But with the help from the Hive Engine team and other community leaders, we were able to get the platform off the ground and running!
The classifieds site has grown into a grand hybrid of a Hive Engine nitrous front end mixed with Wordpress. The Wordpress side is what we know and have been working with for a long time, so that is how we have created the platform we have. With the help of the Hiverss.com feed, we have been able to custom build our of face for the platform and have the article links open on the blockchain side of things. Wordpress has also allowed us to build out our very dynamic storefront that is also open to Hive members to come and start your own online shop for a low price right on the Hivelist.store platform!
Sure there have been changes, some huge, some smaller changes, but the platform has continued to evolve overtime. This time the changes that are happening are more backend and blockchain changes. These changes are being made to help strengthen the platform for long term and to keep it on the course for what it was created for... E-commerce, advertising and marketing.
So let's talk about what we are doing starting on MAY 1, 2021:
LIST Reward Changes
The LIST Scotbot was basically modeled after the same stats as the #weedcash token with some changes. But, now that it has been this long and we have learned the lessons and seen how things work, let's talk about the changes that are being made that will serve our token better:
These changes have been made to further help the long term value of the LIST token, making it more deflationary over time.
First change that is being made is Curation is being made LINEAR! Author post rewards were already linear, but now that there have been some changes on the actual smart contract end of things, we can now set the curation as an option... If it was there before, we didn't know... lol... again, we just kinda walked down the settings with @richardcrill when setting it up, lol.
Next change that is being made is to the Reduction Percentage settings. This is currently set to reduce the rewards pool .5% approx every year or every 10512000 blocks... This is being changed to 10.0 so now instead of the rewards reducing by a half of a percent per year, it will be reducing by 10% each year! This will make for a much larger decrease in inflation every year!
Another change, related to this is that currently the rewards pool is paying out approx 1 LIST token every 16 blocks... Well, we are decreasing that to 1 LIST token every 32 blocks! What this does is really just slows down the rate of payout. This will greatly decrease the amount of rewards going out, thus making it a bit more scarce.
These changes are in effort to bring more scarcity and value to the LIST token and its stake holders over time, not to mention the multiple use cases for the token...We are not only trying to bring value, but also utility to the token.
Addressing SPAM
SPAM has been a MAJOR issue, not just with Hivelist, but with many of the communities. People posting completely irrelevant material and using the community tags to just get the rewards. This is considered SPAM and we are about to address it in a serious way.
We have tried to be really kind with it, starting with a nice little comment, which most people have taken very well, and some not so much. Those that are correctly using the Hivelist activator tags get their posts shown on the hivelist.io/classifieds front page as well as will get upvotes from us.
The tag that obviously gets the most abuse is #hivelist, being that it is the main community tag we expected this. We have considered just completely dumping the tag as a whole, and actually a few community leaders agree, instead, we are going to be actively moderating and downvoting irrelevant and poorly produced posts on this tag. And when I say downvoting, we are going full force. This will be a heavy focus for us going forward.
Another reason we are reducing rewards is because the spammers are the ones that are constantly dumping the tokens on the market, so we are going to be cutting their supply down and actively downvoting them. I ask any other true LIST stakeholders, ones that care about the community to help us in this venture. If you are willing to help us moderate, please contact us on Discord! There will be some LIST delegation in it for you to help out ;).
We know that not all content using the Hivelist tag is abuse, and we will reward accordingly, but to those that want to use the platform properly, we ask that you use the proper tags to properly categorize your post on Hivelist!
This is the main reason we do not display the contents of the Hivelist tag on the main page, we use that to focus on the intended content.
Here is a post that was written a little while back that discusses this:
https://www.hivelist.org/hivelist/@hivelist/hivelist-tag-guide-a-guide-to-proper-hivelist-tag-usage
Tag Changes: Goodbye Classifieds Tag, Hello Events and Fundraising
So now for the tag changes:
We are going to be removing the 'classifieds' tag as it is also used a bit for SPAM, but is really the lesser of the used tags anyway.
The tags we will be adding are:
'events' - to be used to promote any upcoming events you may have, or any overall community events and gatherings.
'fundraising'- This tag is to be used for fundraising purposes. Think of this as our way of incorporating our Hivefunding site idea into Hivelist. We are trying to consolidate a bit of our work going forward, so this is a great way to do it! If you want to raise funds for a project, charity, or any good purpose, this is a great place to start! Please use this wisely and also, if you plant to donate to anything, please do your own research! We will be heavily watching this tag not just for possible scams, but to help find possible needs and possible great investments! So welcome to the new Hivelist Fundraising platform, haha!
We feel that these tags are great base activator tags to help expand the Hivelist platform even more!
We may look to add more tags in the future, but we are limited in how many we can use due to blockchain indexing capabilities. For now, we feel that these are great tags for not only this community, but for our online world today. We would really like to add a 'housing' section in the future, but with such a global and, let's just say not a large community at the moment, and we are all kind of spread out, that a housing section is really kind of useless at this point in time... But who knows what the future holds.
In Conclusion
We believe strongly in the Hive community as a whole, and believe in the cause. We want to be the backbone of the ecommerce and advertising side of the community from the beginning, because, that is where Hive is... We are still at the beginning, which Hivelist did start shortly after the fork, so there is that. Again as stated above, these important reward and tag changes will be going into effect on MAY, 1 2021! The moderation has already started!
Oh yeah! One more little add on... ALSO ON MAY 1, to celebrate our 1 year round the sun as a platform, we are also going to be burning 1 Million LIST tokens! We are also going to be coming out with the next LIST Staking Club update on that day as well... Sorry, with the launch of the store, and dealing with some other issues this month, that got overlooked... So be looking forward to May 1, 2021!
Keep Calm and Hive On!
I am tagging the current LIST Staking Club here to alert our main stakeholders of these changes and moderation warnings...
Also if any of you have any input, we would love to hear it.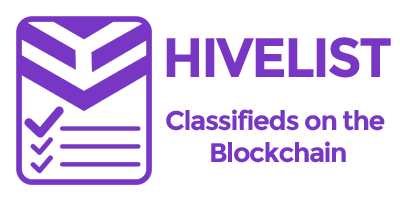 LIST STAKING CLUB MEMBERS (not counting this account or the founder's account, @thelogicaldude):
@richardcrill
@nulledgh0st
@d00k13
@merlin7
@uyobong
@toni.photo
@jeffjagoe
@charityball
@recording-box
@thatsweeneyguy
@crusin
@jonyoudyer
@holovision
@ganjafarmer
@djsl82
@tomlee
@badmusgreene
@lifeskills-tv
@r1s2g3
@metzli
@jongolson
@idkpdx
@invest4free
@deuceman
@forykw
@hivehustlers
@pixiepost
@bucipuci
@aiovo
@blainjones
@hivetrending
@valchiz
@adhammer
@saachi
@chubb149
@roger.remix
@jzn
@chireerocks
@bellaian
@sirdemian
@monsterbuster
@apostlevincent
@bitandi
@steem-key
---
---