Hivelist Store Maintenance- LIST and COM Development Bounty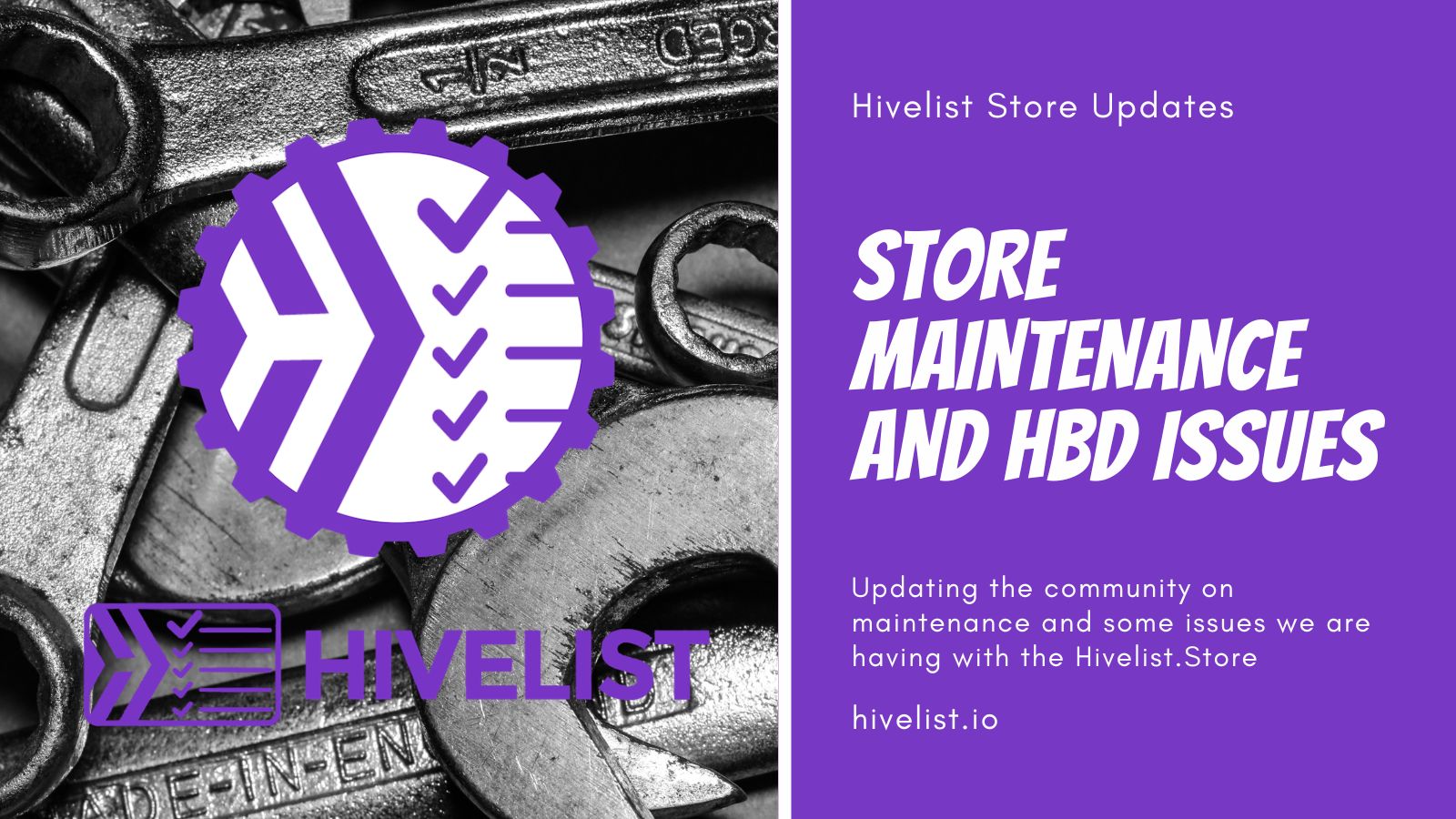 Hello fellow Hivians! We are wanting to update you all on some happenings over at the Hivelist Store. If you don't know what that is, well, it's a multivendor marketplace that allows people to start their own ecommerce business without having to build their own store! We accept crypto payments, no fiat whatsoever. We act as a mediary or escrow of sorts to make sure that things run smoothly with the orders and everyone, the customer AND vendors are happy.
One Big Issue With Crypto Commerce
One of the biggest issues with doing commerce with crypto, at least on the customer end is consumer safety. It's easy to send your coins to someone and never see the item you ordered. There is no reprocussions and you can not dispute the charge with any bank or payment company.
This is where we come in! With the Hivelist Store we act as an escrow service for the consumer transaction. So when one of our vendors adds a product to their store then sells it, the payment comes to us and then we pay out the vendor once we know the product has been shipped! Once the product ships, then we pay the vendor in HBD for the sale, minus our commission.
Site Maintenance- HBD product payments paused
For customers, we are currently pausing payments in HBD. The reason for this is the outdated payment plugin we are using for this purpose. The original developer of the plugin, @roomservice, hasn't updated the plugin in 3 years, and this outdated plugin was causing our store some problems on the backend.
So we are pausing payments currently in HBD until we can get the issue solved. It would be nice for the @hivepay-io crew to update their payment plugin as well, becuase I would rather use that than the old plugin anyway. But there have been no updates to that either.
LIST Token Bounty
If anyone has PHP skills and knows how to work with both Wordpress and Woocommerce as well as the Hive blockchain, we have the original plugin files and would love it if there was a developer out there that could make it work!
We are offering up 100K LIST tokens and 10K COM tokens the person who can make it work! So if you want to take a stab at helping out our community be able to do business with HBD, then please hit us up in the comments below!
In the meantime, please feel free to check out our Hivelist Classifieds network on Hive and get involved with the community. Think Craigslist, but on blockchain with NFTs and some DEFI thown in!
Keep calm and Hive on!
https://hivelist.io - main info site
https://hivelist.org - blockchain classifieds/NFTs/DEFI Pool
https://hivelist.store - multi-vendor e-commerce retail store and professional services marketplace
If you like our work, please support our developer by voting for @thelogicaldude on Tribaldex with your WORKERBEE power!

Posted using HiveLIST
---
---