Buy Your Ultimate Starter Box & WIN Your EPIC BROBike!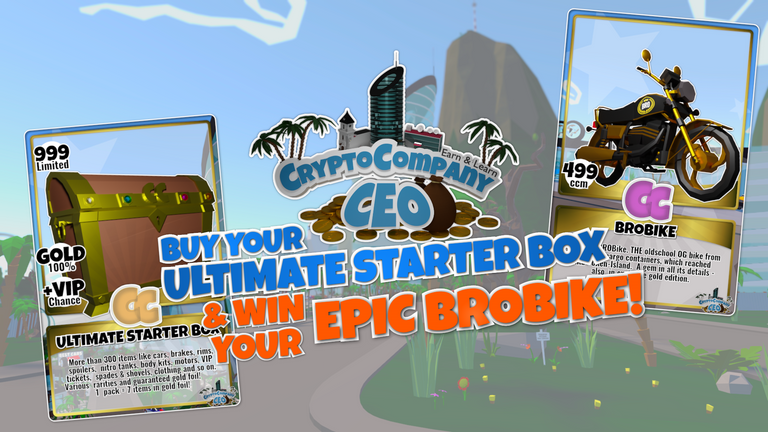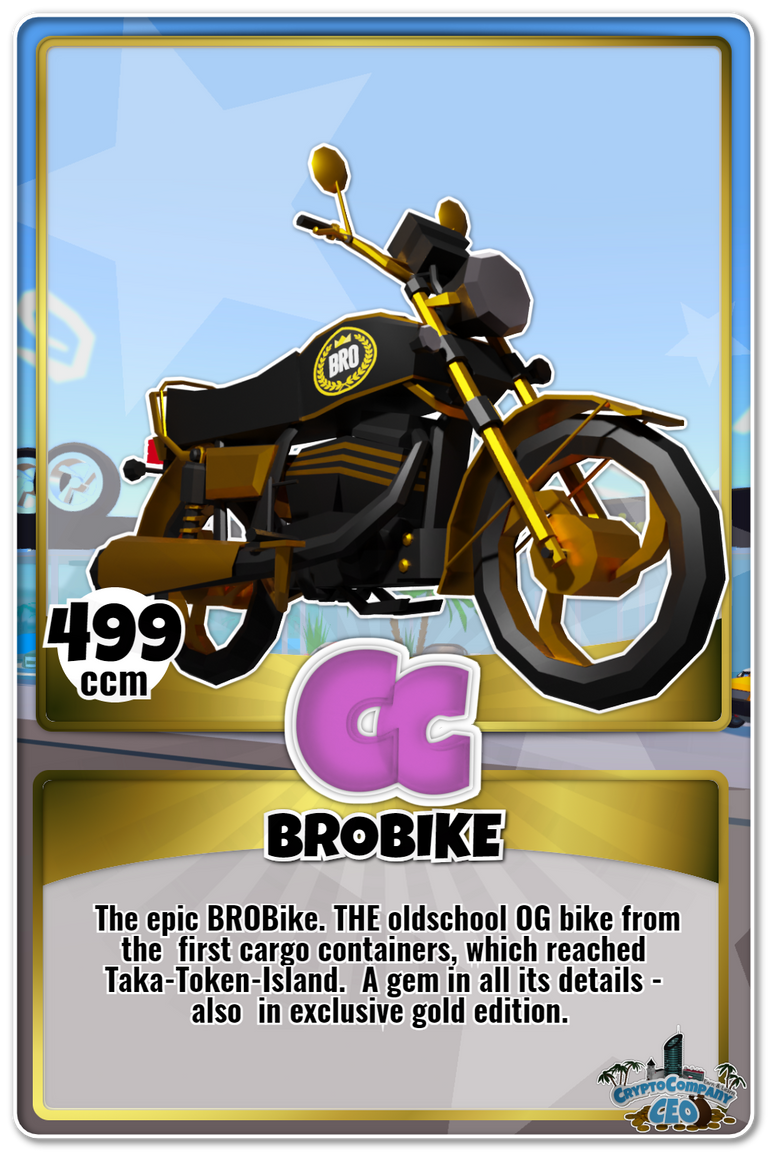 Bit by bit we want to present the contents of the Ultimate Starter Box (which you can buy right now in form of your 30 days reserved $CCDPACK here). Today we want to present a special goodie! The next few days we will look at more items and vehicles in detail.
Today: The BROBike
The BROBike is in the first containers arriving on Taka-Token-Island - even though it currently has no registration on the island. Whether you want to ride it later (and thus visit the BRO Mancave) or present it as an epic collector's item in your own entrance hall or living room is up to you.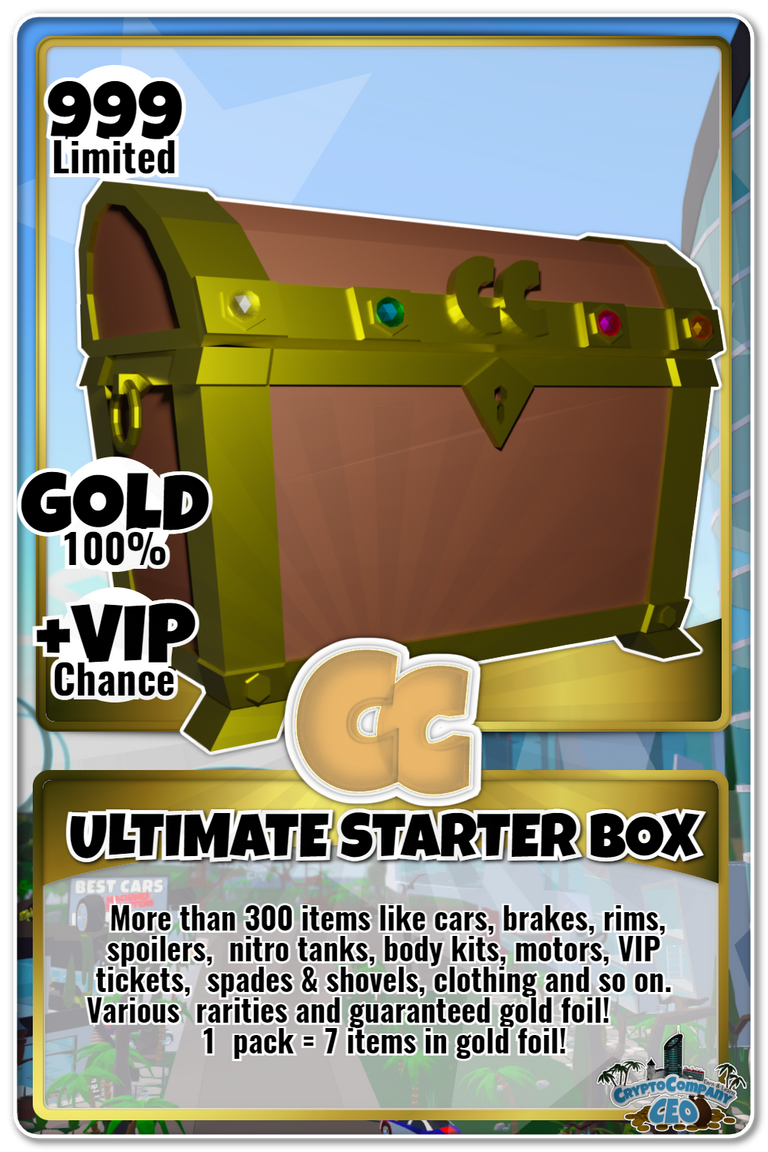 You can exchange your $CCDPACK for a Ultimate Starter Box later. These boxes are limited to 999 pieces. In these 999 you can find BROBikes. But we thought we would like to add something extra. That's why ...
We're giving away a BROBike among all buyers of a $CCDPACK - again in Gold Edition, of course.
Please check out all information about and our time-limited reservation of your $CCDPACK to buy your $CCDPACK and to exchange it to an Ultimate Starter Box.
The end of the raffle of the BROBike ends with the end of the sale of the 999 Ultimate Starter Boxes.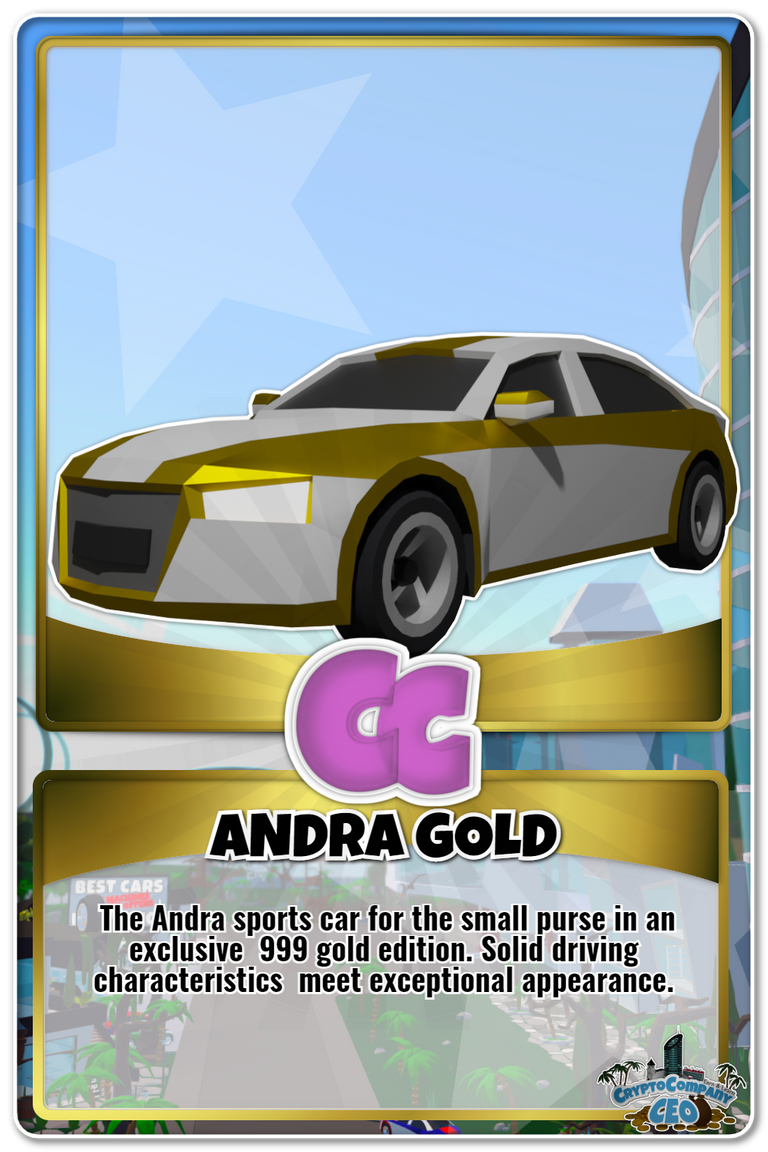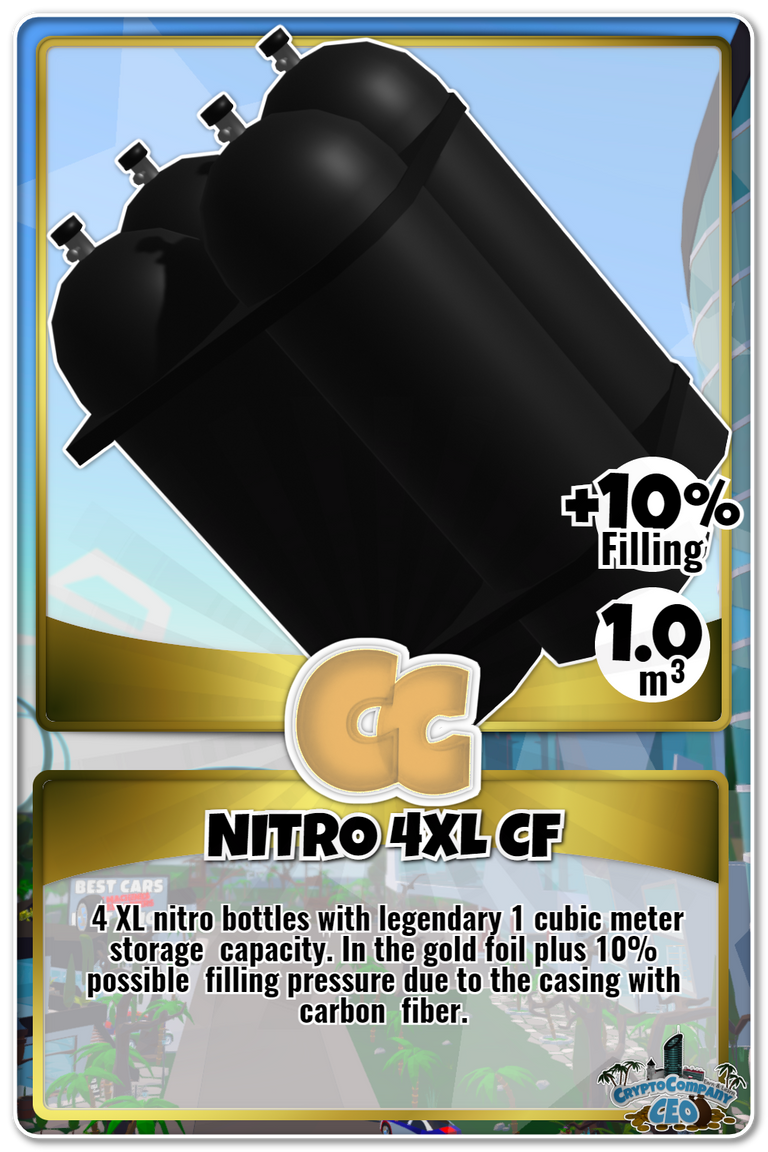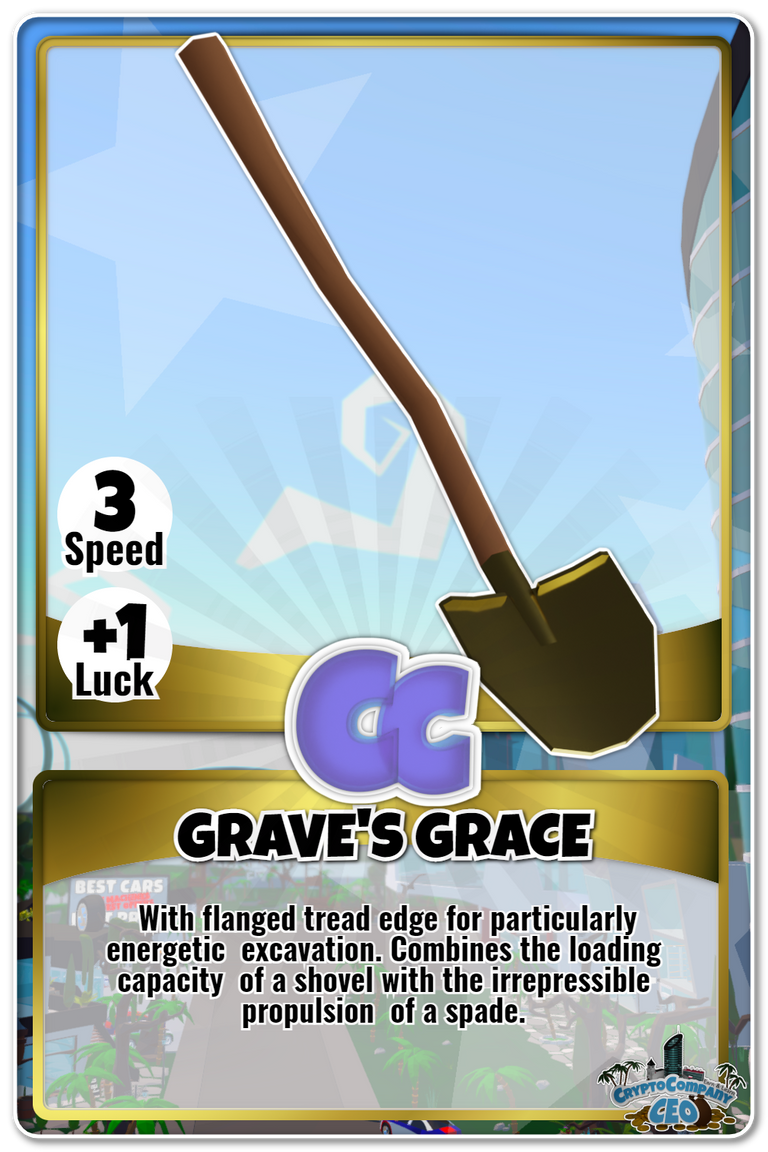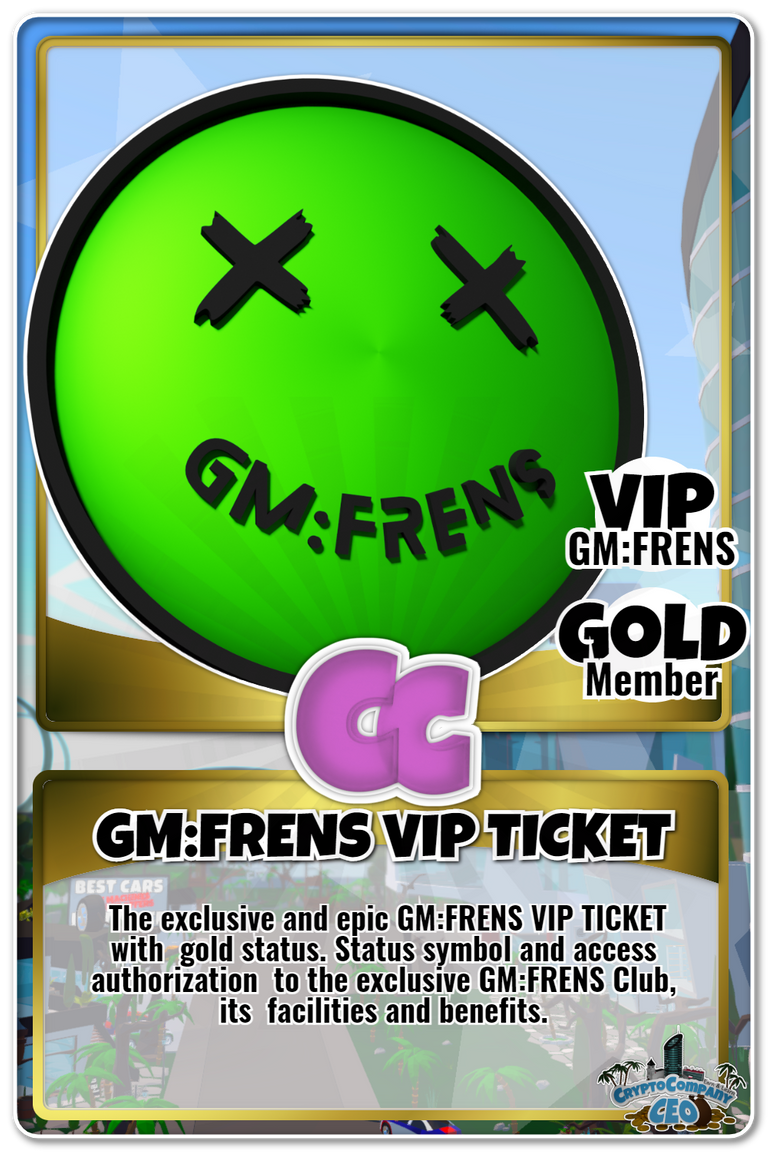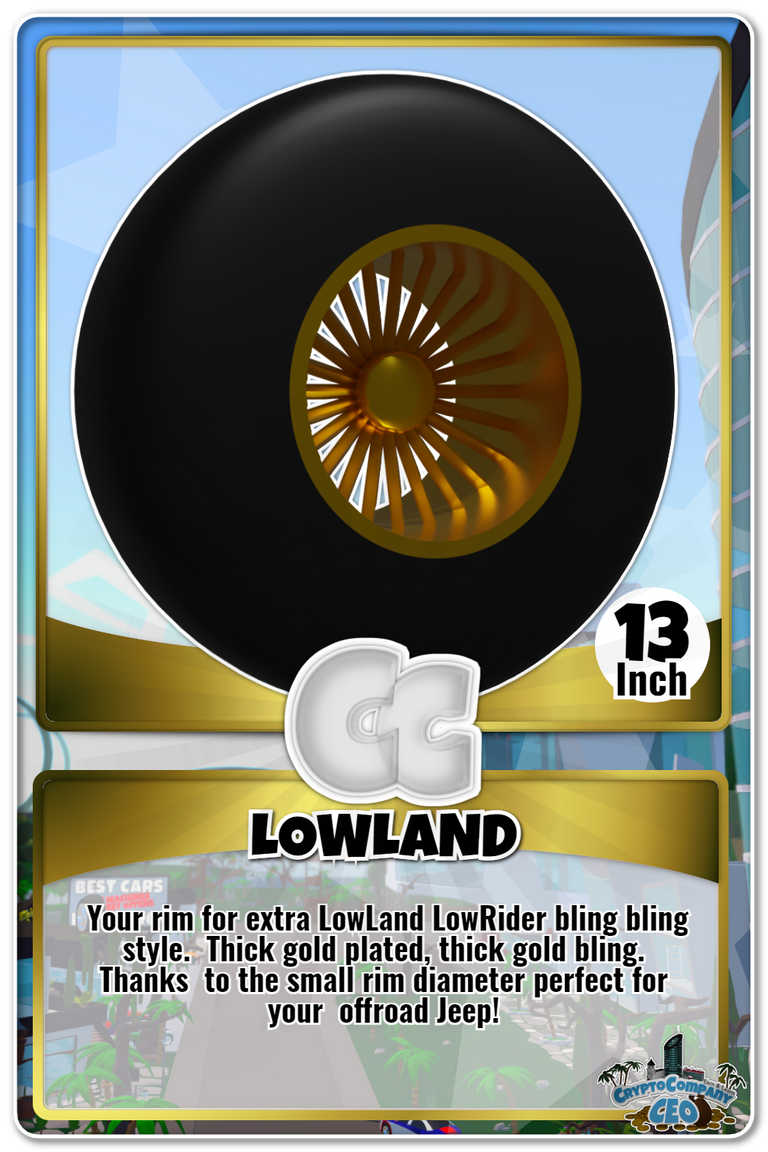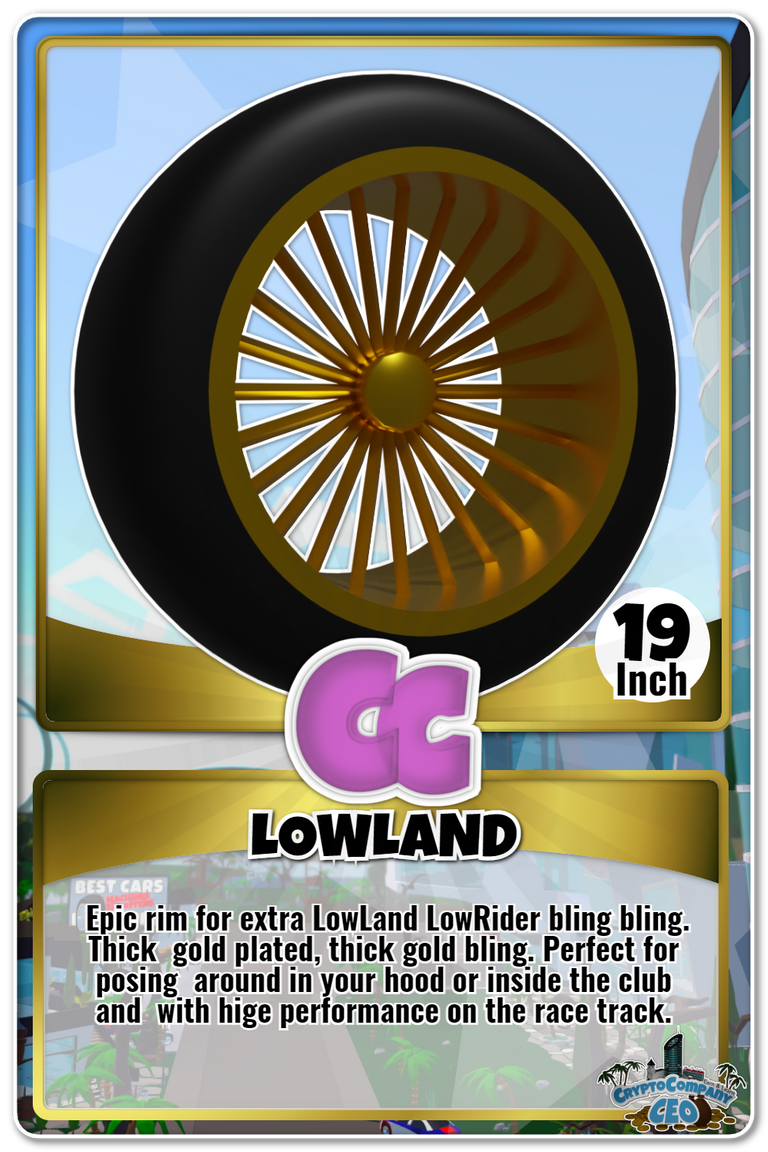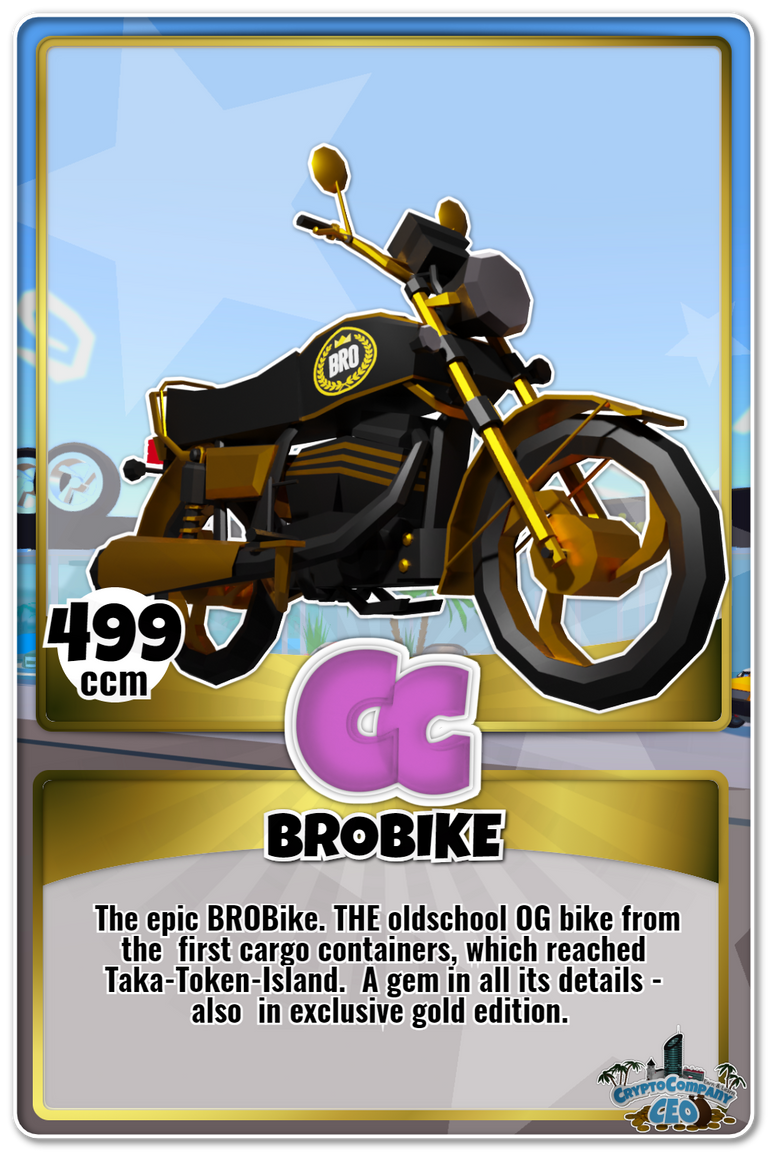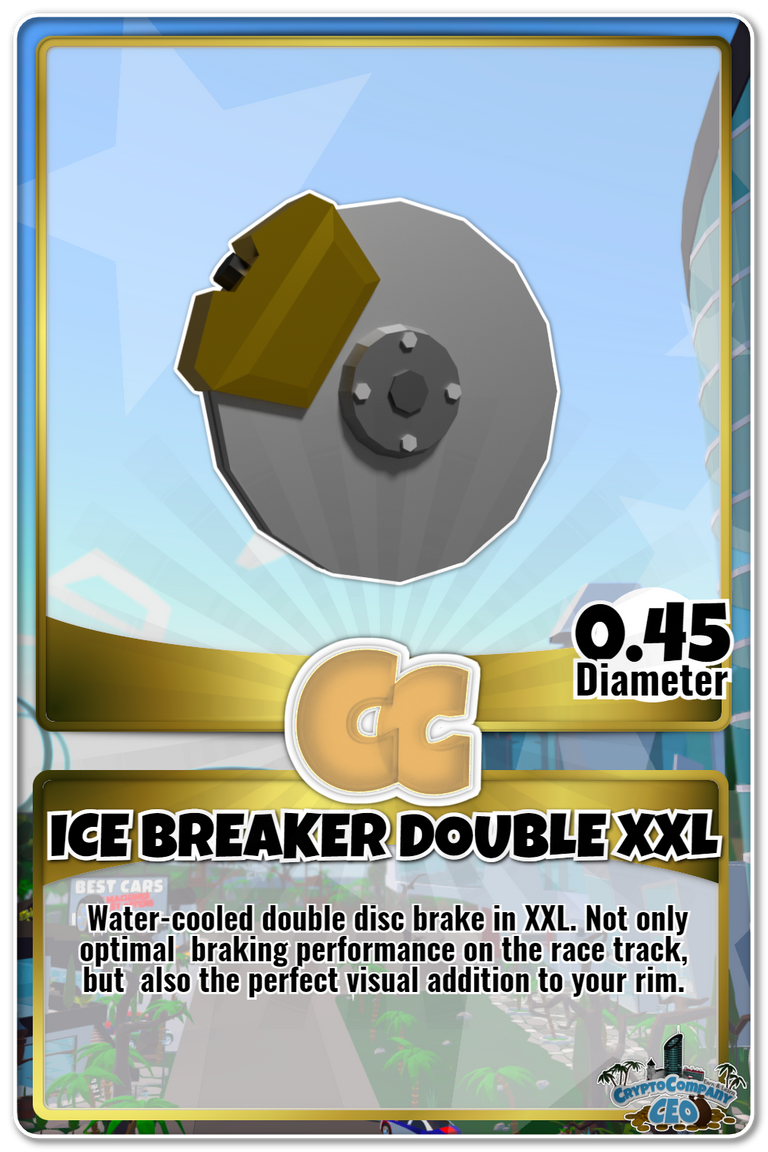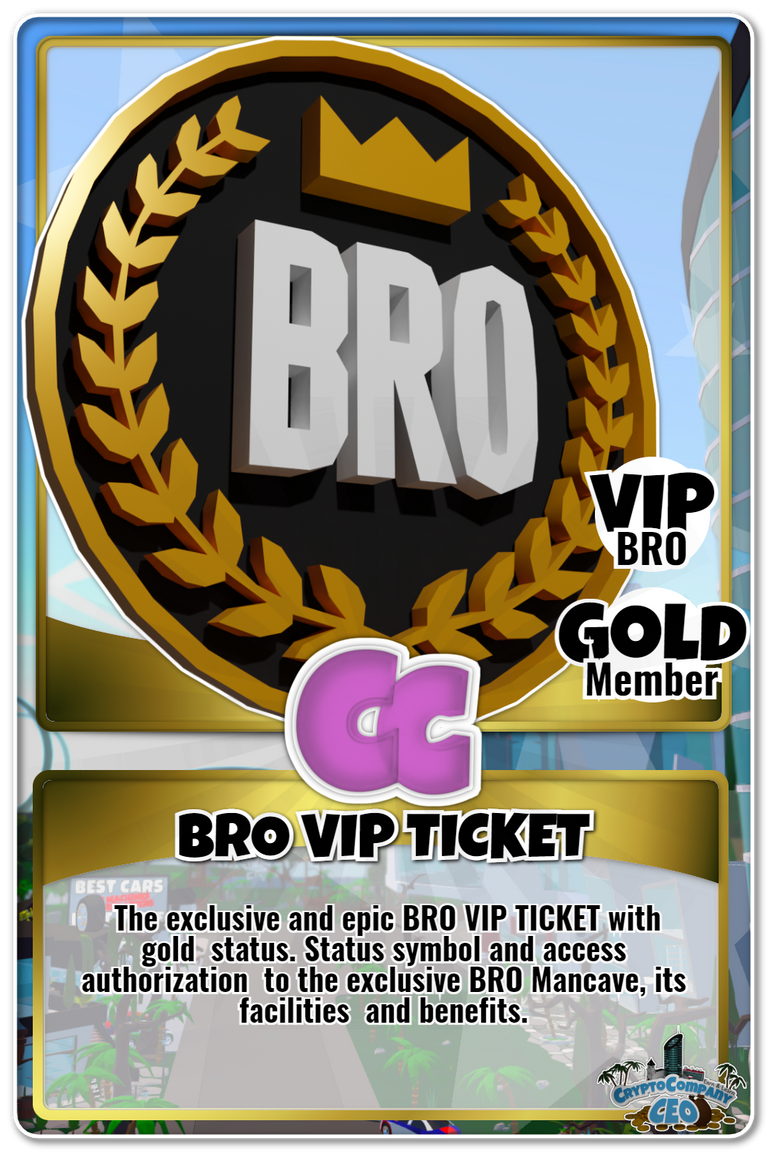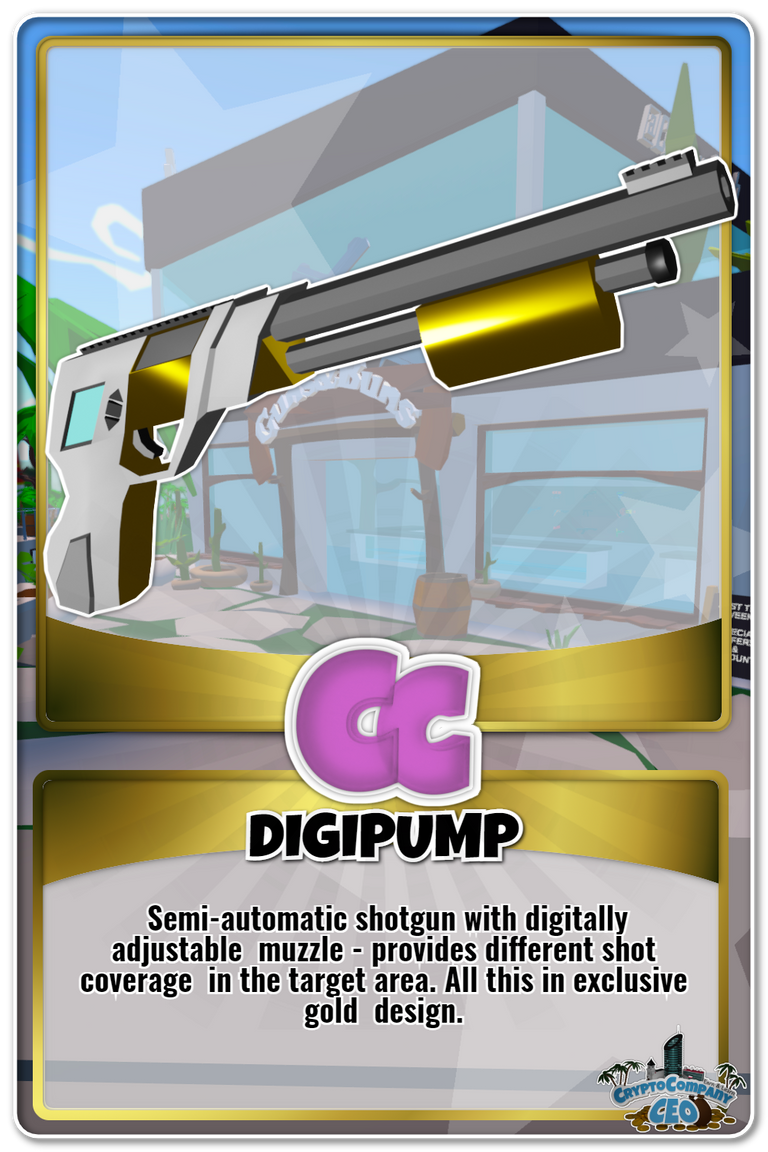 And more than 300 other items waiting for you in the Ultimate Starter Box - all cards in gold foil & shiny in-game design. These boxes are limited to 999 pieces and 100% gold foil cards.

Leave your follow at @cryptocompany, @ccracing and @cctuning to stay up-to-date later and earn some CCPower.
---
Now it only remains for me to say goodbye for today.

If you have any questions, feel free to write us in the comments!

Make the most of the day!
---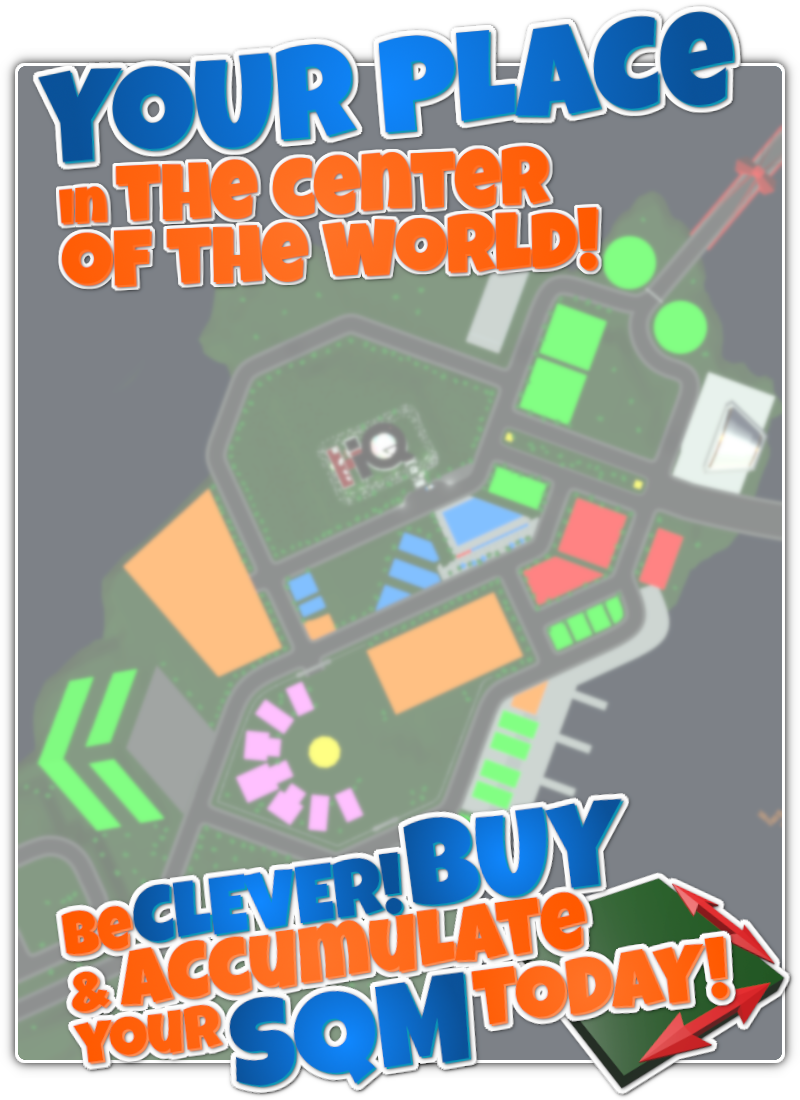 Our subs: @aborowczak1972 @acolytesofhelio @acom @adacardano @alex2alex @allonyx.ngs @arkasz @arpuch @awah @balte @bitandi @blue.rabbit @bokica80 @brando28 @captaincryptic @cryptocompany @cryptofiloz @cyberqueenmeg @definethedollar @dewabrata @dlmmqb @dynamicrypto @ecoinstant @ervin-lemark @eustace-kidd @flauwy @forykw @franking1 @fredfettmeister @ganjafarmer @gr33nm4ster @healjoal @high8125theta @hmvf @ifarmgirl-leo @ijatz @imno @indiebandguru @irisworld @ivangeevo @jamesstarr13 @jfuji @kam5iz @karizma @kheldar1982 @kolbi @kryptik.tigrrr3d @kvinna @l337m45732 @lammbock @leosoph @lgxgaming @libertycrypto27 @lorddiablo @lordshah @lougold @lupinox @magalli @mcrahman91 @meanbees @mein-senf-dazu @memess @mistakili @misterc @mizzmomoz @monkeymanking @mugglow @nanie.lilla @noctury @og1 @olebulls @oscarps @pix21 @points-fr @poolweb @powerpaul @pregosauce @prinzvalium @proto26 @quekery @reiseamateur @rinchaelle05 @servelle @shrazi @sieghard1990 @silver-edge @siphon @slothlydoesit @snook @solymi @stayoutoftherz @steem82868 @stewie.wieno @tampilyne @the13anarchist @thedoc07 @thgaming @torran @treasure.hoard @trumpman @valdiva @virtualgrowth @wanderingmoon @willendorfia @woelfchen @yeckingo1 @ynwa.andree @zionazrael
---
---