New feature here on the blog: You promote? We vote!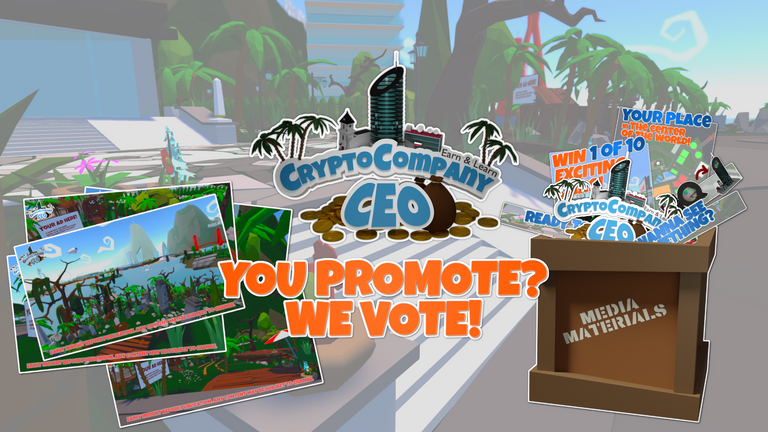 Today I would like to introduce a new feature to gamify this blog. The concept is quite simple and fits perfectly to the current sweepstakes:
You write about CryptoCompany CEO in an article and thus do some promotion for the game? Then you will automatically receive 100% votes from us on your articles for 7 days - one vote per day.
Special offer: the first 10 authors get 30 days votes!
Just write us a comment below one of our articles with a link to your posting or use the tag #cryptocompany. Or post the article into our community on Hive, when the article is exclusive about CryptoCompany CEO. We will read the article and put the your account into the voter for 7, respectively 30 days.
We prepared some graphic material, if you like
You may use the cover images of our articles or the materials on www.cryptocompany.ceo/preview/ or www.cryptocompany.ceo/media-materials/ when repoting about CryptoCompany CEO. But feel free to use your own material.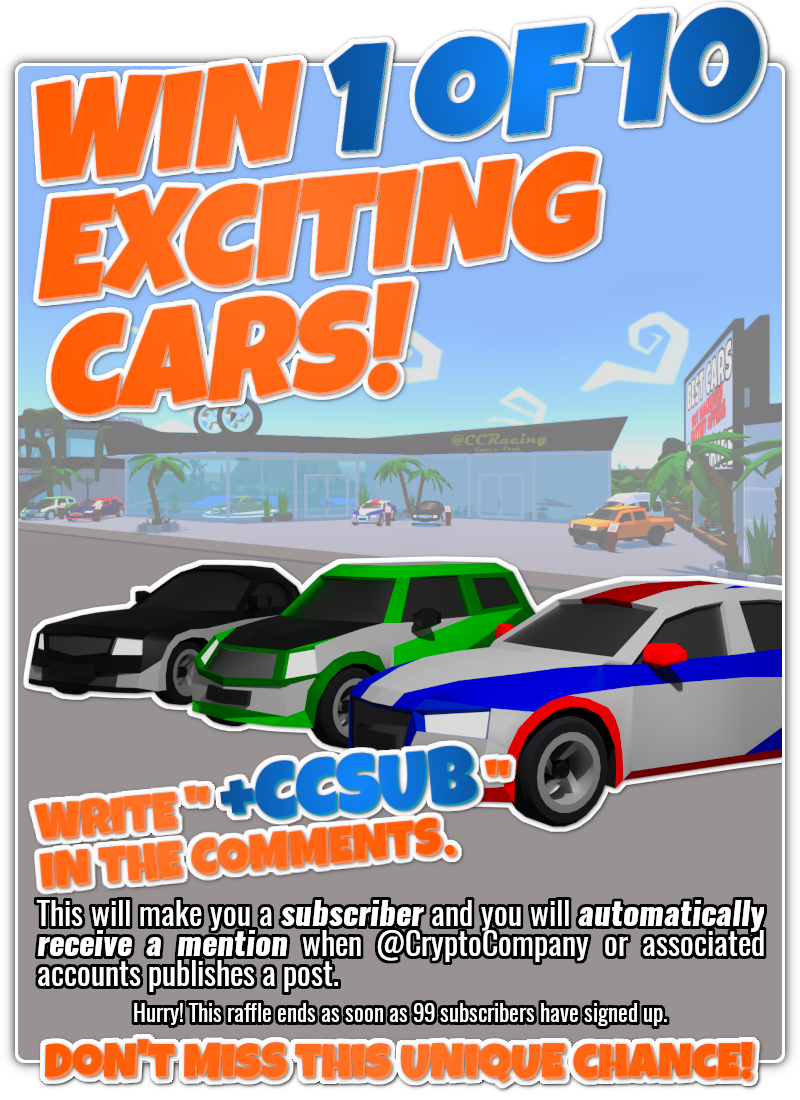 What you could still report on today:
Currently you can also win a ki**** car! Have you already entered?
This new feature here and that it's getting gamified everywhere here.
That you're already totally looking forward to the game and absolutely want to recommend it to your friends, because soon the first ███████ will come here and you and your friend should not miss it!
Our mysterious upcoming HP delegate and receive rewards program.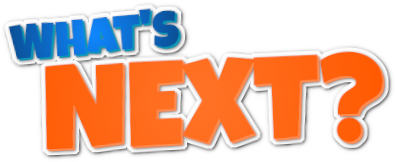 Among many small and big activities, I wanted to mention that I'm also working on providing all information about the game on the website in a neatly structured way. Will still take a few days until everything is pretty, but we can look forward to what then awaits us in connection with it.
Have you already entered the "Imagine Your Dreams?" contest? Don't miss out on the unique opportunities that come with it!
---
On our website: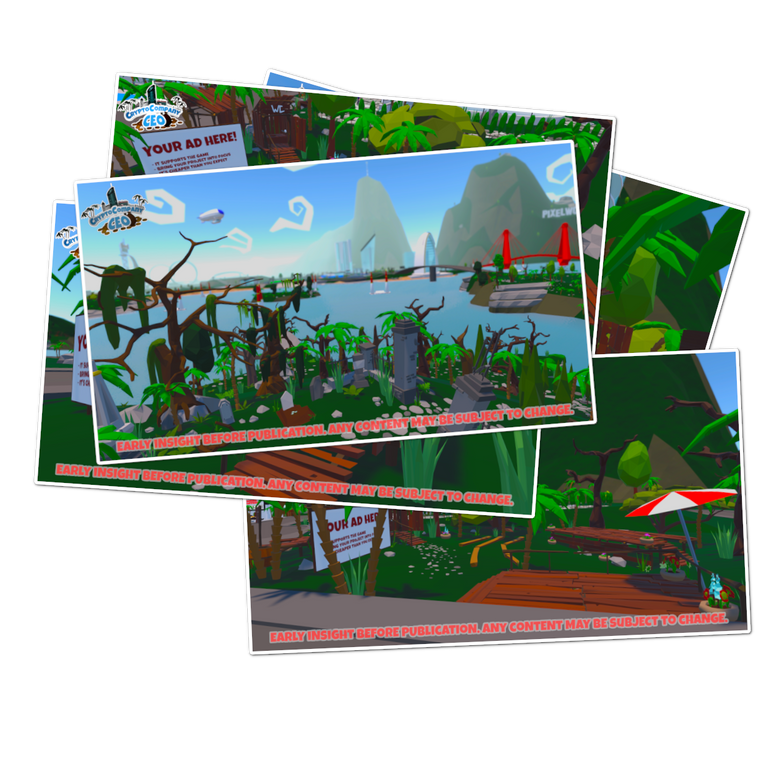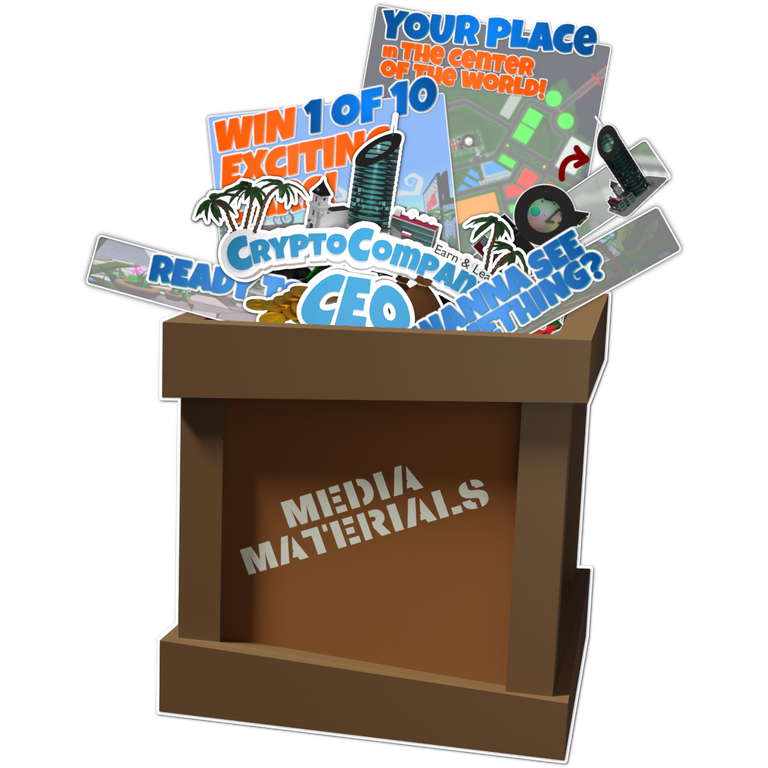 ---
Remember

and the other currently running actions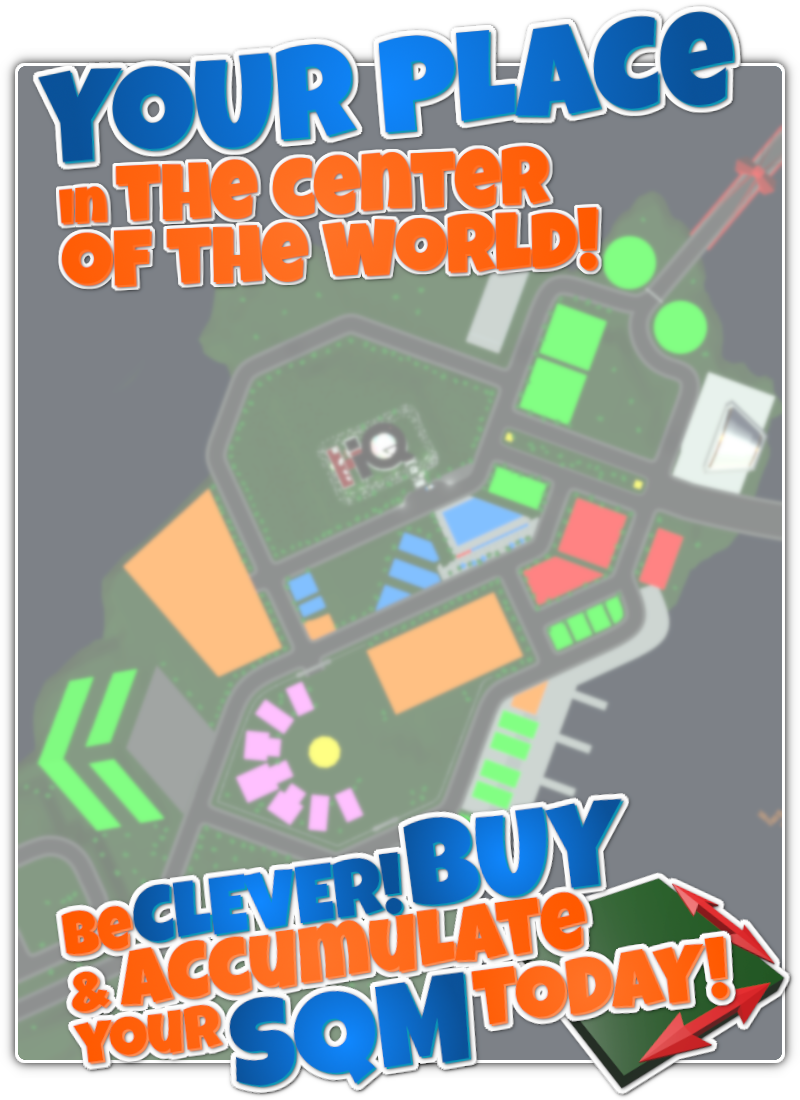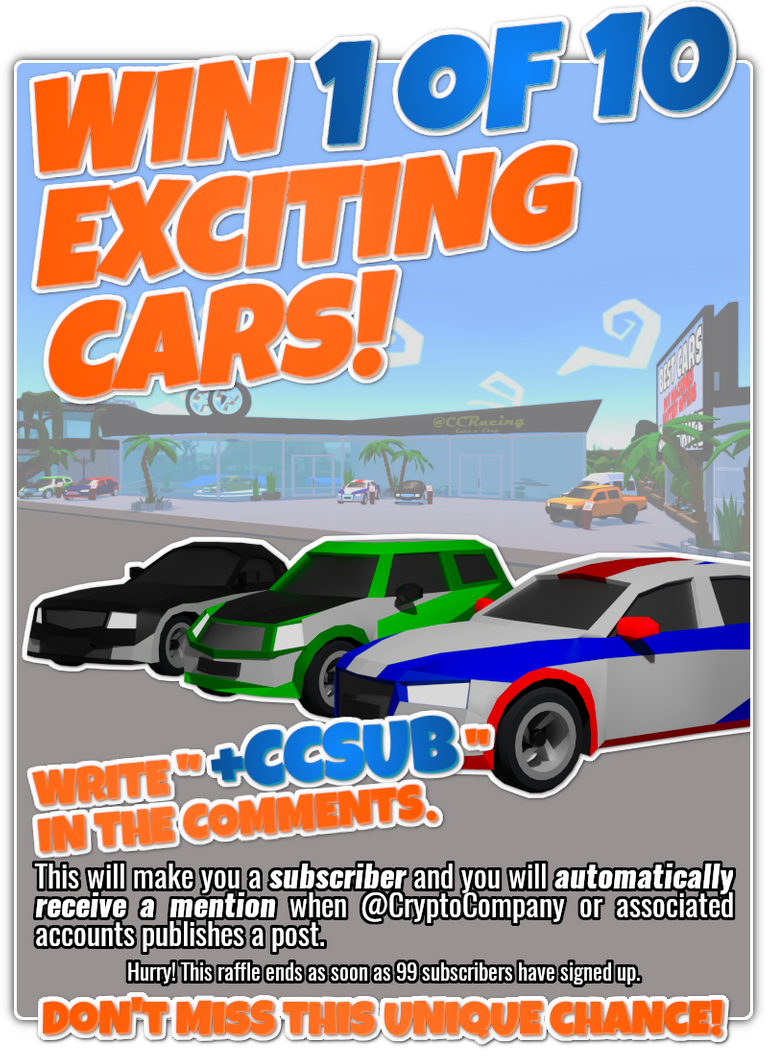 Lucky subscribers: @prinzvalium @quekery @woelfchen @captaincryptic @ganjafarmer @kheldar1982 @kvinna @mugglow @steem82868 @the13anarchist @siphon
---
---