Splinterlands Enjoy the Gifts from the Colosseum 3PM Daily Show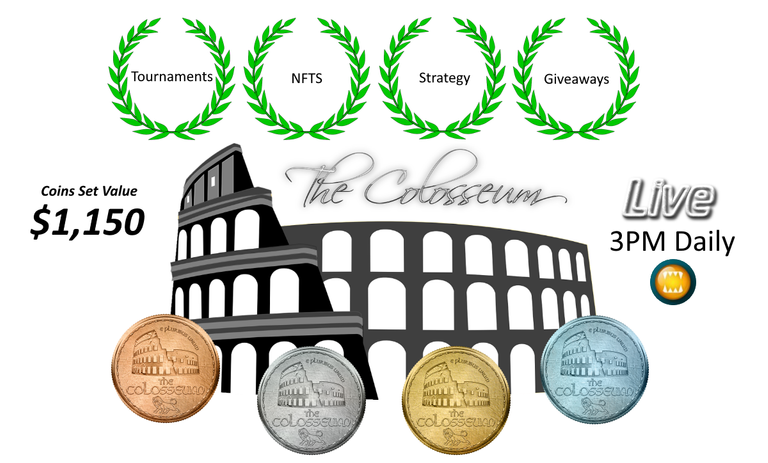 Free DEC given throughout the daily 3pm central live show must be a follower to win, only takes a click to follow
Join us in Splinterlands Bronze Training Grounds Tournaments, follow at twitch, attend the live twitch coverage of your tournament, and win the tournament to get a FREE COIN of the color of your tournament! The current set of all four colors of coins is worth $1,150 USD!
Tune in at 3PM Central Twitch Daily as we study bronze strategy to prepare us for the $1,000 (DEC) Bronze World Championship
A. Challenges for silver, gold, and diamond playtesting are possible.
B. Splinterlands questions are welcome. Ask for free power boosts if you need.
Z. See You There!
P.S. Mythicportal, a New NFT Game, now has it's discord open to the public! Come join us!
MythicPortal Design, Card Design, Videos
https://i.ibb.co/wJYFpp9/sldivider.webp


How to Market Video
How to Login
Resources:
How to Build Your Splinterlands Collection and Be on the Way to Winning
Turning DEC into USD
How to quickly and easily use WAX
Join Splinterlands Free
How to Reach Me
The Story of the Colosseum Coins
---
---