Donation Drive for Moalboal Dog Rescue
---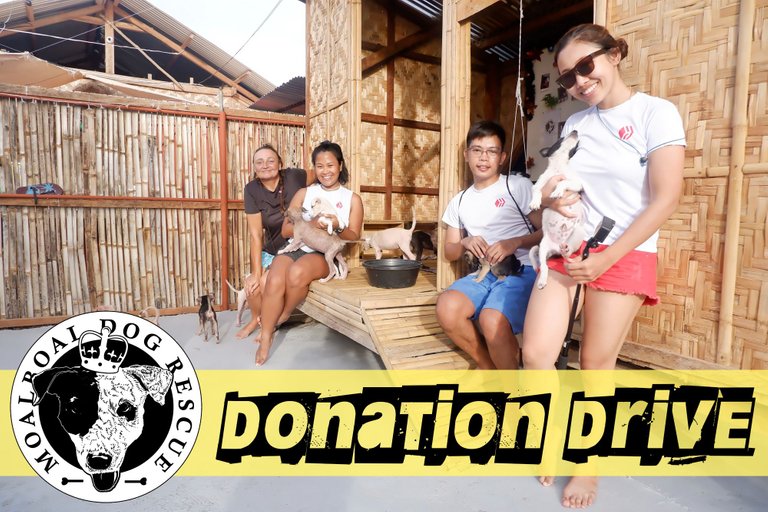 With a lot of things that have changed in my life, I always find myself preoccupied with exploring new things for myself like dancing and freediving. However, since joining Hive, thoughts of doing a charity event ( to give back for all the blessings I have received this year ) have been long in my mind but doing it seems to elude me. And I mentioned this to @ybanezkim26 a couple of times because we already have organized fundraising before way back in 2018. But this time, I knew I needed this "charity" event to be something personal and meaningful. And I guess that is why it took me a long time to act on this plan.
If you were ever wondering why I chose a dog shelter as my beneficiary... the main reason was Ginger, our 12-year-old rescue who crossed the rainbow bridge this year. Since her passing, I have been supporting a local group that helps stray and injured dogs here in my place. But I wanted to do more, thus I searched for a shelter I could visit. And here we are at Moalboal, Cebu where I frequently go to freedive and just found what I was looking for - a dog shelter called MOALBOAL DOG RESCUE.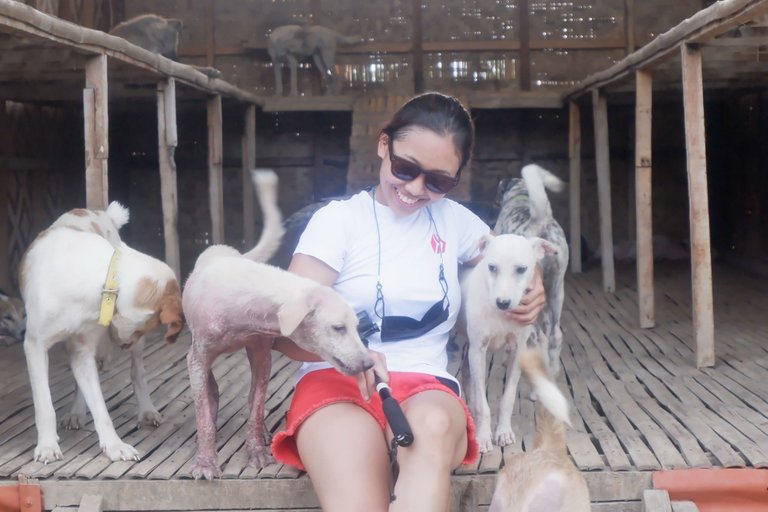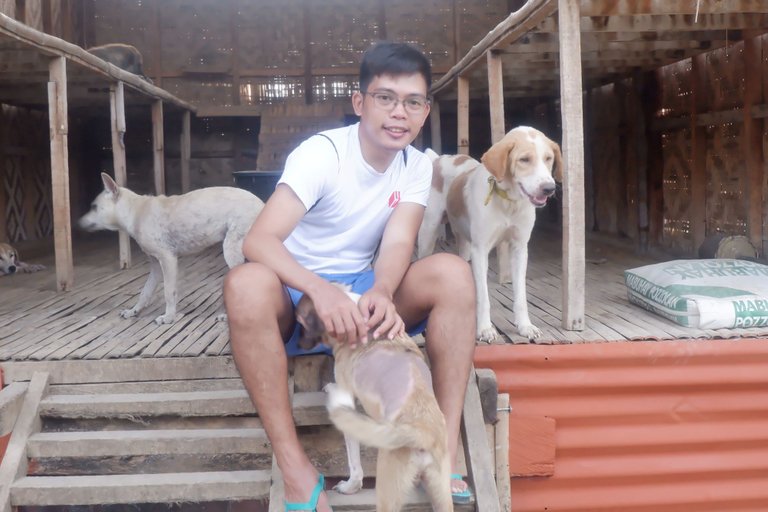 With @chillwithshanna and @ybanezkim26, we came to visit the shelter last November 29, 2021, to have an ocular visit and meet the rescued dogs! It was an amazing experience! We got to meet Linda who just recently took over managing the shelter a month ago and the caretaker on-site to talk to us more details about how the dogs are doing there.
Here are some important things we learned from the condition of the shelter:
Overcrowding. In reality, the shelter was supposed to care for 30 dogs in total however they have racked up to 30 adult dogs and 25 puppies by the time of our visit. 2 adult dogs are bound to Siargao and by the time of writing a few other dogs and puppies have been adopted as well. But they do need more people to adopt from their shelter so that they can cater to new ones.
Lack of Food. They have managed to survive running the shelter and feeding the dogs out from their own pockets and the donations from a few generous people. However, there are days when the food is just not enough.
In need of Cages. Most of the rescues have been severely sick before they are brought to the shelter and they need to quarantine these sick dogs from the healthy ones. The management has been continuously doing some improvements with the isolation area but they need more cages. Rest assured once they are free from any illness, these dogs are free to interact with the rest of the furbabies.
Vaccination. They need to continuously vaccinate their rescues especially the puppies so that illness won't spread out to the other ones.
After our conversation with Linda and one of the caretakers of the shelter, we bonded a little with the doggies on site. And their sweetness got the better of us! We bid our goodbyes to these furballs hoping we could help them in some way.
HOW CAN YOU HELP?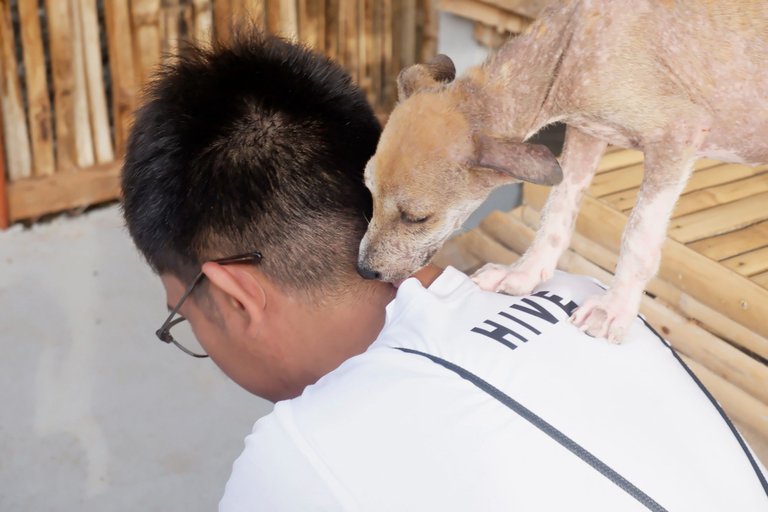 And here we are knocking on your hearts too just as they did with ours. Whatever we will be able to raise from this blog, everything (HBD & HP) will go to Moalboal Dog Rescue. If you are feeling generous enough, TIPS are also appreciated. The funds will be used to buy some dog food, sacks of rice, and some cash for the vaccination and medicines for the pups. There will be transparency with all the funds that we will be able to raise.
You can check @chillwithshanna's vlog here.
The main objective of this small project is to share a bit of hope and joy with the rescued dogs and puppies of Moalboal Dog Rescue just in time for the Christmas season.
However, if you want to adopt one of their rescues, you can let us know or directly message them here.
---
GALLERY
---
PUPPY AREA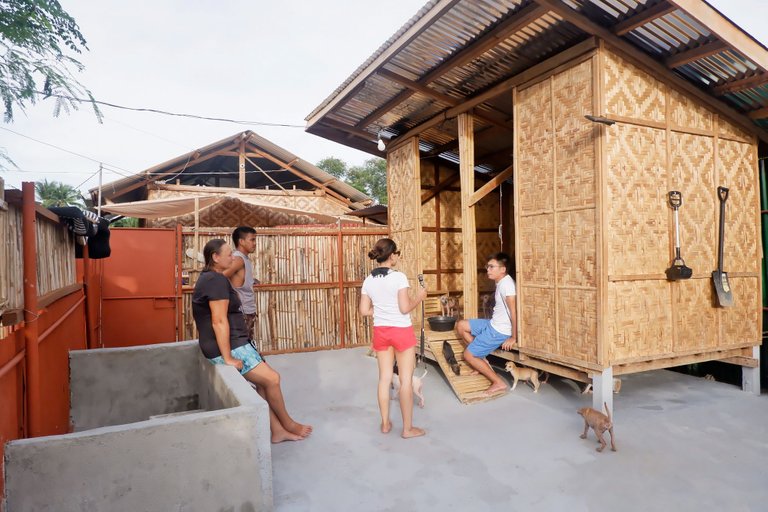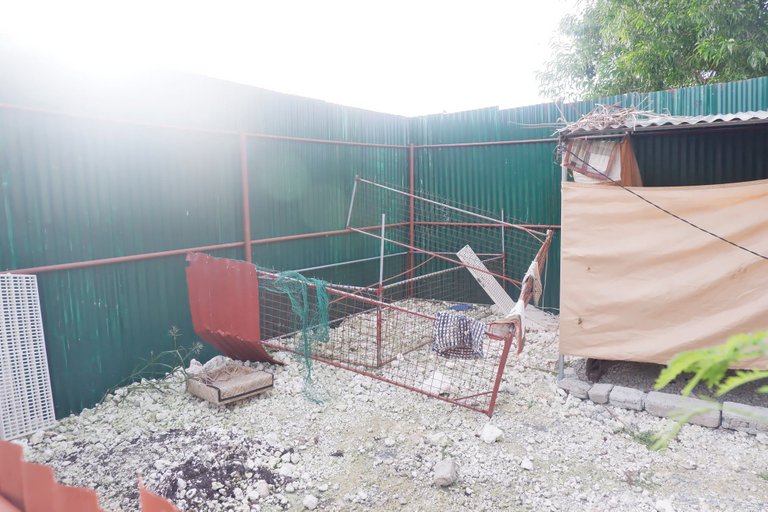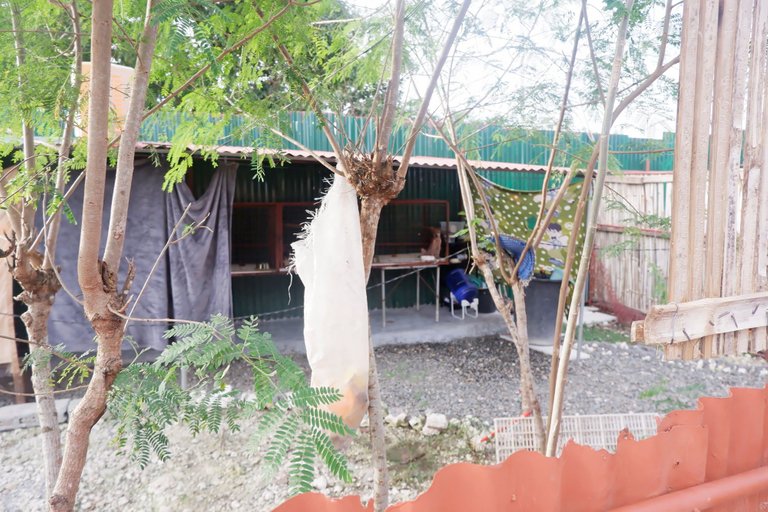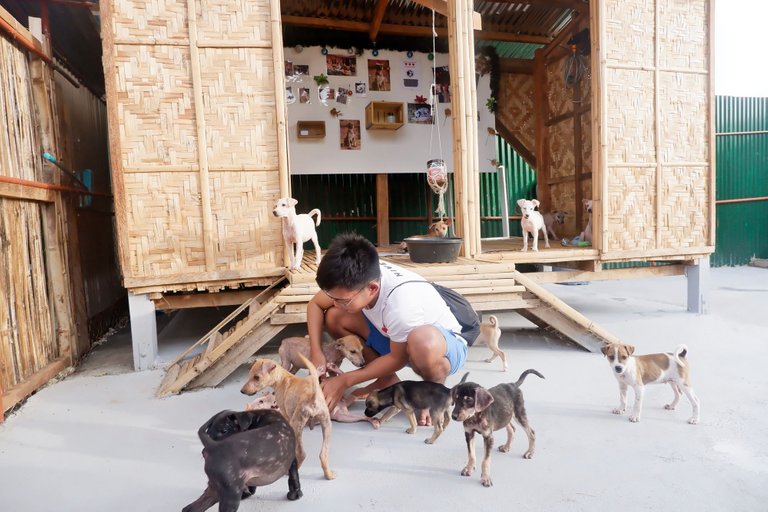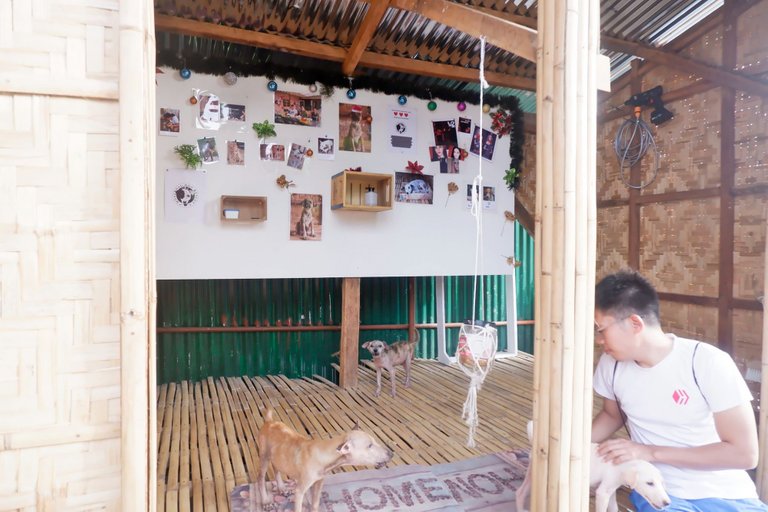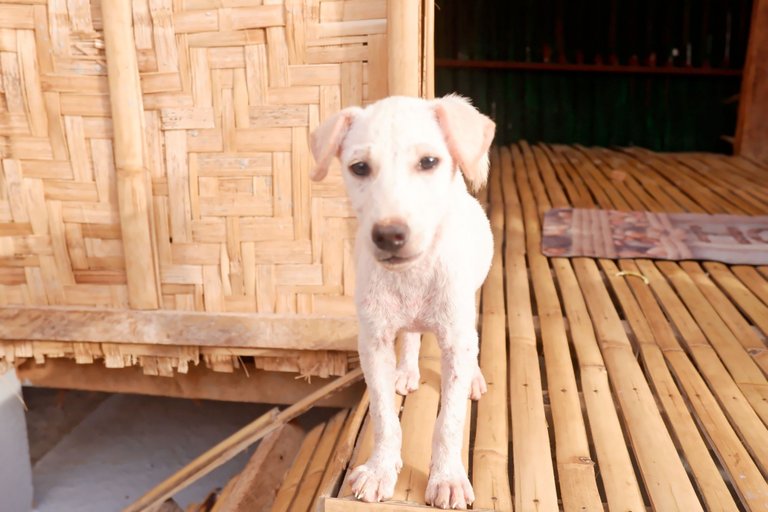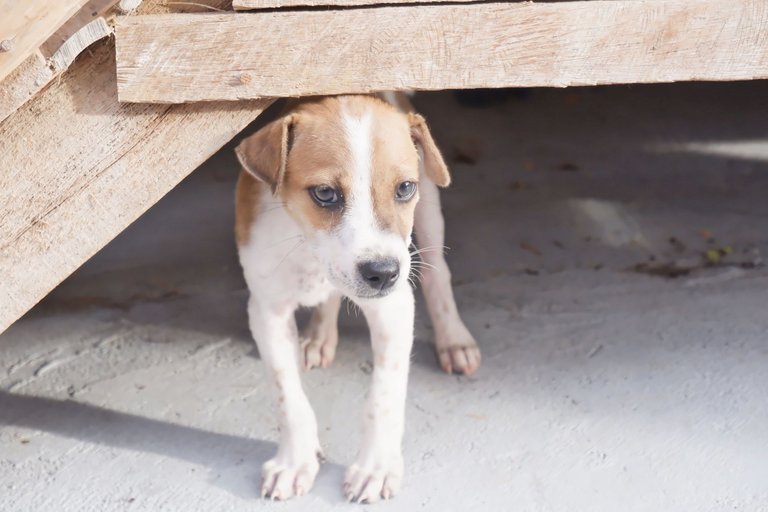 AREA FOR THE BIG DOGS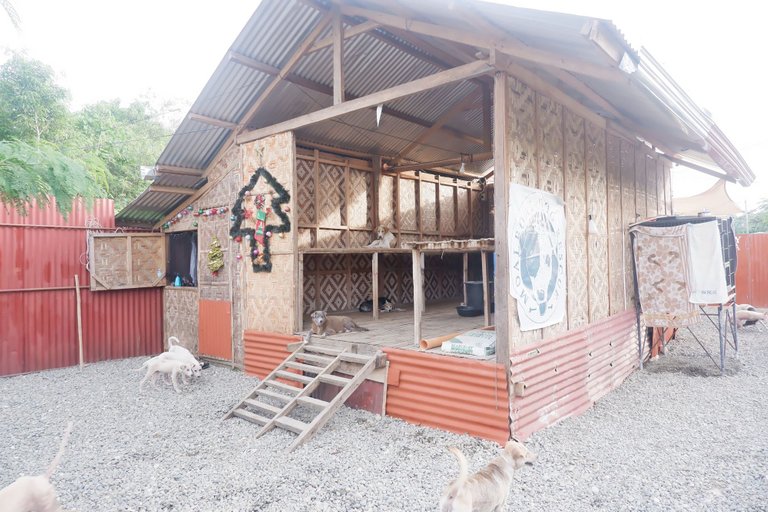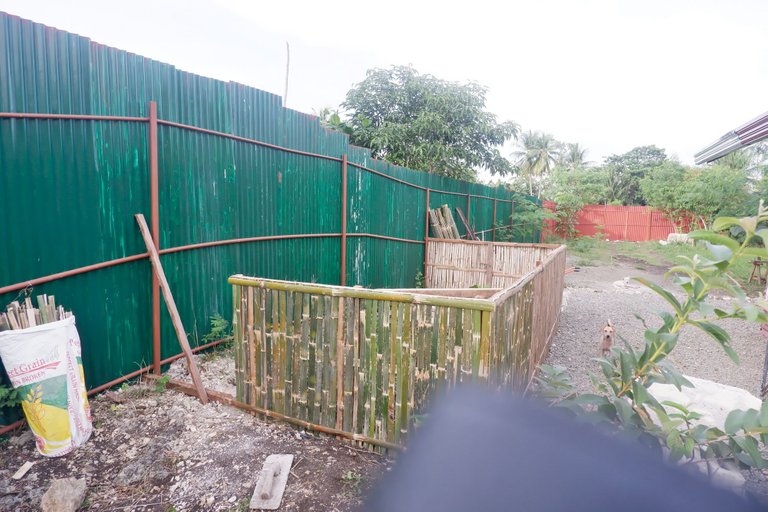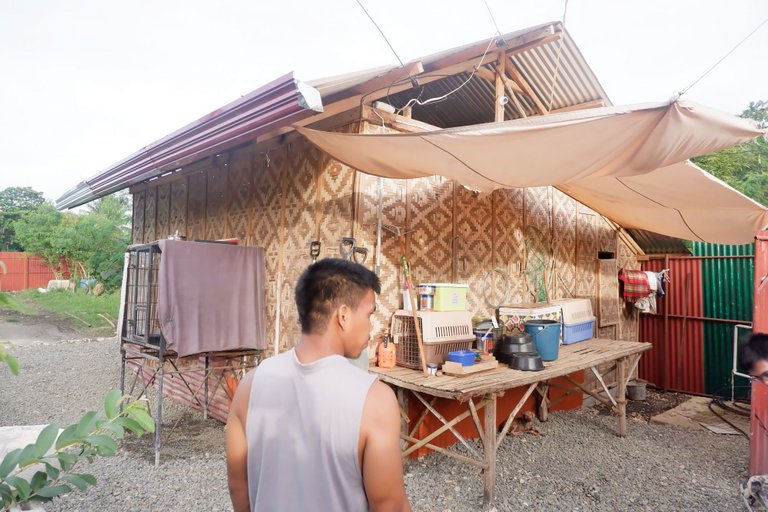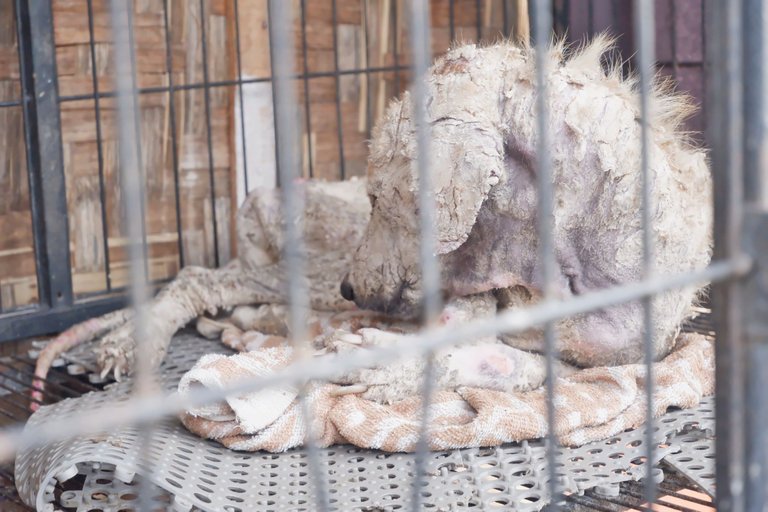 Meet "Tangkag", severely covered in mange. He is still undergoing treatment.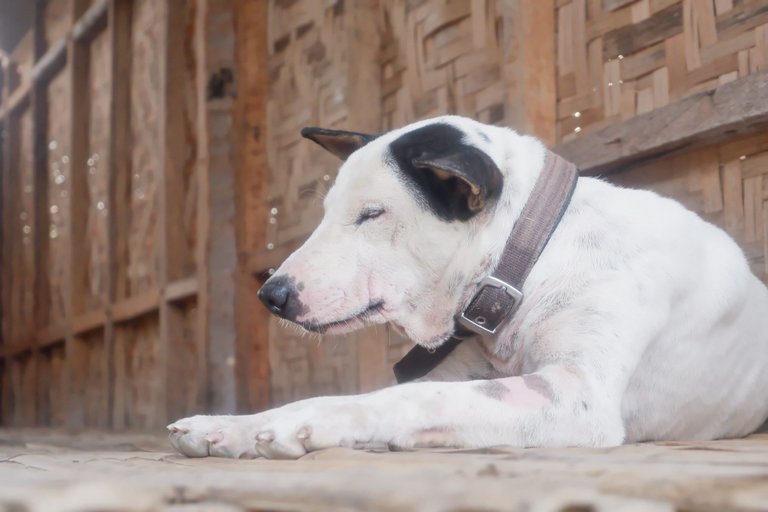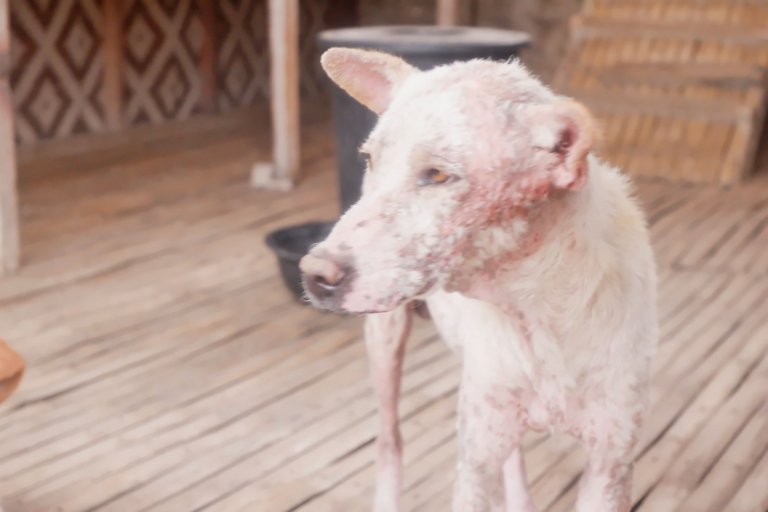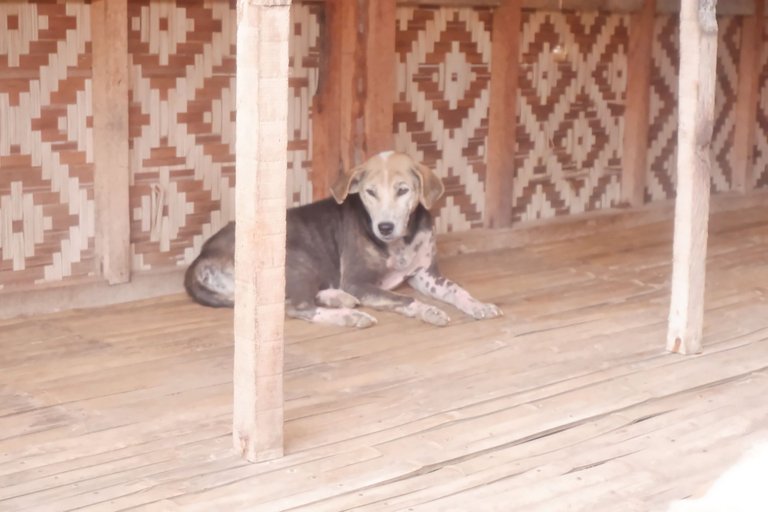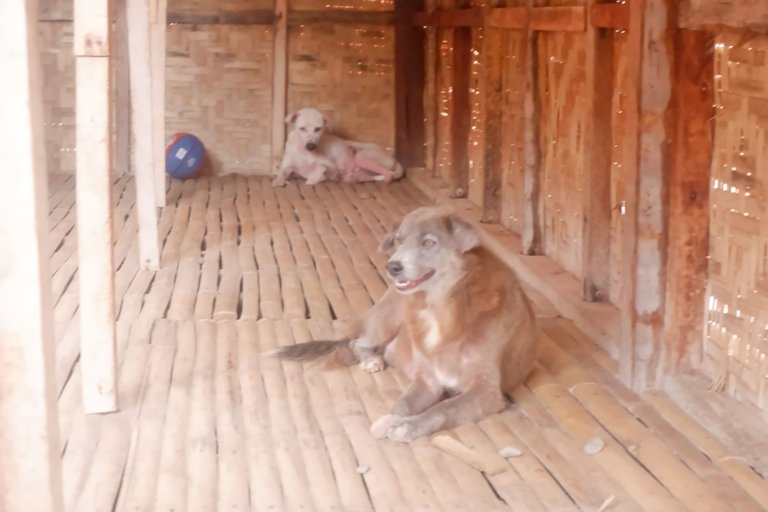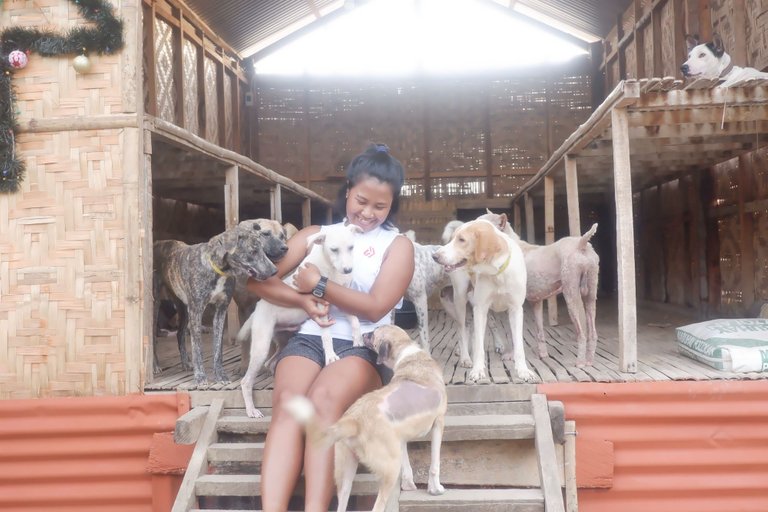 ---
Dive into Clara's world of bliss as she ventures out into the universe and travel to awesome destinations.
Join her as she take on the road to self-discovery and limitless possibilities.

If her content made you 😁, then drop some ❤️ by upvoting and leaving a comment.
Also, click the Follow button to keep posted on her whimsical musings.
---
▶️ 3Speak
---
---