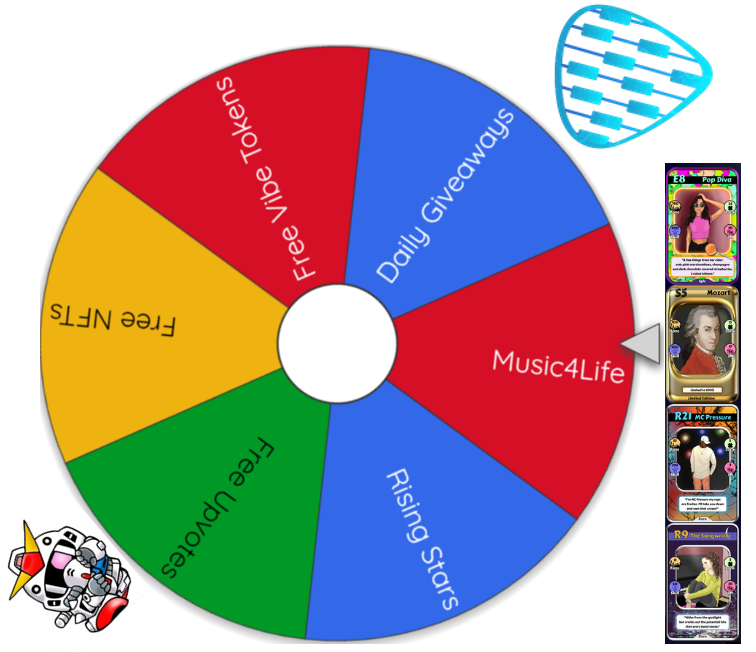 Reminder we are two days away from drawing the rare nft. Please remember to participate that day.
Hi Folks,
Thanks for dropping by and welcome to my blog. I am currently running a daily giveaway in one of my favorite NFT crypto game that is associated to Hive called Rising Stars. I am also a big fan of the Hive Tribe Music4Life. The tribe focuses on anything music related from songs, lyrics, instruments, opinions about music, and much much more.
In support of both Rising Stars and Music4Life I have created this daily giveaway which includes the following:
A chance to win a Rising Star NFT card (most daily giveaways are 4 common cards)
My upvote on your comment to this post that includes ~ 3 or more Vibes
That is a total of at least 28 cards a week up for grabs! With over 10 participants a day this has become a very popular event. It is one of the most active daily giveaways on Hive blockchain!
For those who are new to this, participation in giveaway is free and the rules are pretty simple. Comment on this post so I know you want to participate in giveaway. Upvote and reblog not required but appreciated. Best of luck.
As a reminder the giveaway will change this week from free commons in daily open packs to common cards I am purchasing through the open market. This will create 6 commons for daily giveaway and I am giving out a rare R56 - Robbie this coming Saturday's giveaway.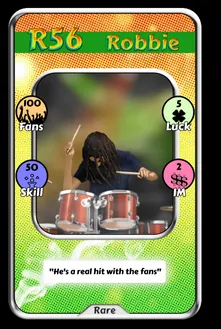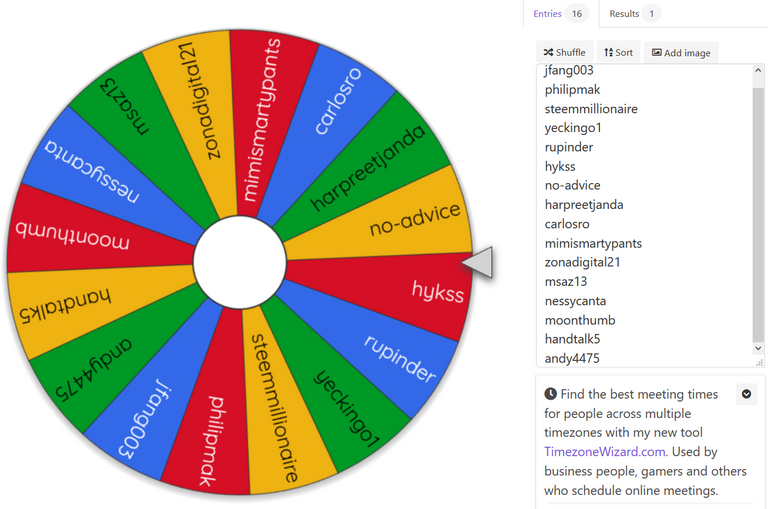 Daily Giveaway 33 Results
Today there are a total of 16 entries. Good luck to all participants and thank you for participating. Here are the winners:

Spin 1, 2 for 13 - Buster: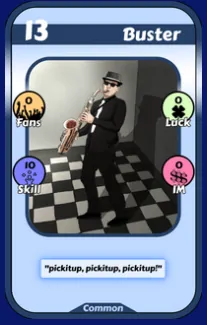 Spin 3, 4 for i16 - Cheap Cello: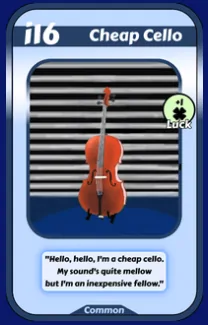 )
Spin 5, 6 for i16 - Cheap Violin: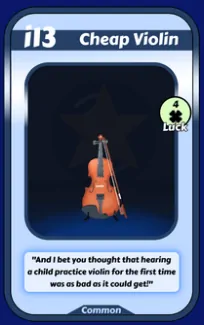 )
Congrats to the winners and cards will be sent shortly. Remember everyone is a winner since I will also upvote all participants in Vibe Power. Come back as often as you can for the daily giveaway posts so you get more chances of winning and earning!

Giveaway Part 34 for tomorrow
The following are cards for tomorrow's giveaway. Please comeback to check out if you have won any of the following cards.
It will be two i19 - Banjo, two i13 - Cheap Violin and two 10 - Brit Popster in tomorrow's giveaway for a total of six winners.

My Stats and Card Collection Updates


A bit more boost in skill points today and have surpass 85k. I intent to reach to 100k and then focus on missions earning Starbits rather than mostly skill points. I definitely now have a lot of room to keep my Ego at 0%.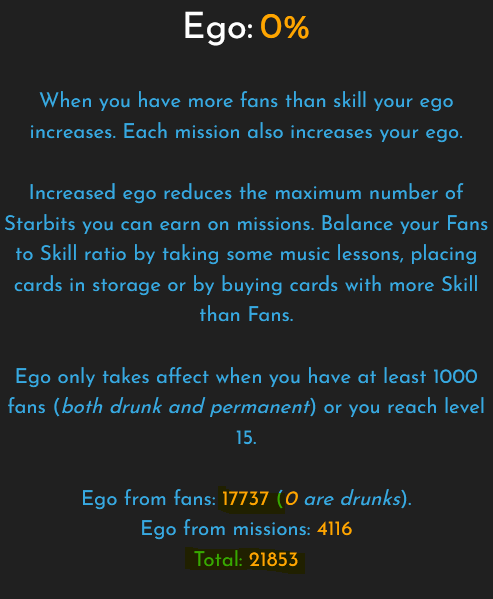 22k fans to 85k skills is almost 4 times the difference. I am way over balance on the skill points so will likely want to earn more Starbits and purchase booster packs to hopefully get more fans and partake in the recent Easter event.
By the way the Rising Star 1st year birthday card is awesome and I just used it. Now I have more energy than I would need for a day use. I do a lot of longer duration missions so can't always spend all the energy before 24 hours run up, and now on top with a 12 hour recharge for the cake. Sweet!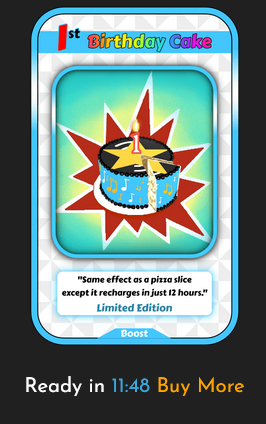 Thanks for reading and hope everyone become a rising star!!!

If you have not started playing Rising Stars please try it out. Link in pictures below and the game is FREE once you create an Hive account.