A random coloured drawing of a "Wolf Spider".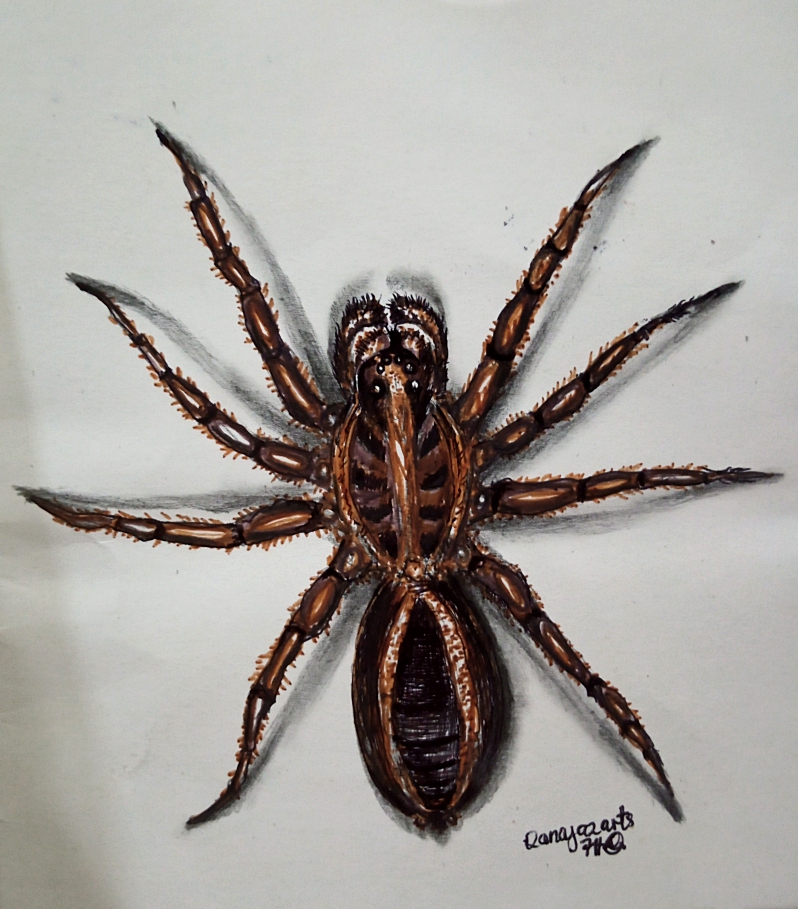 Greetings Folks!
Still on the insect series I started some days back, I bring to you today a coloured drawing of a "wolf spider". These spiders ranges from about half an inch to 2 inches in length, and they have eight eyes arranged in three rows. Wolf Spiders aren't aggressive in Nature, so they'll only bite if they feel threatened. The image was made with different colors of crayon, a pencil and a black ball point pen. I do hope you'd love it 🥰.
DIFFERENT PROCESSES INVOLVED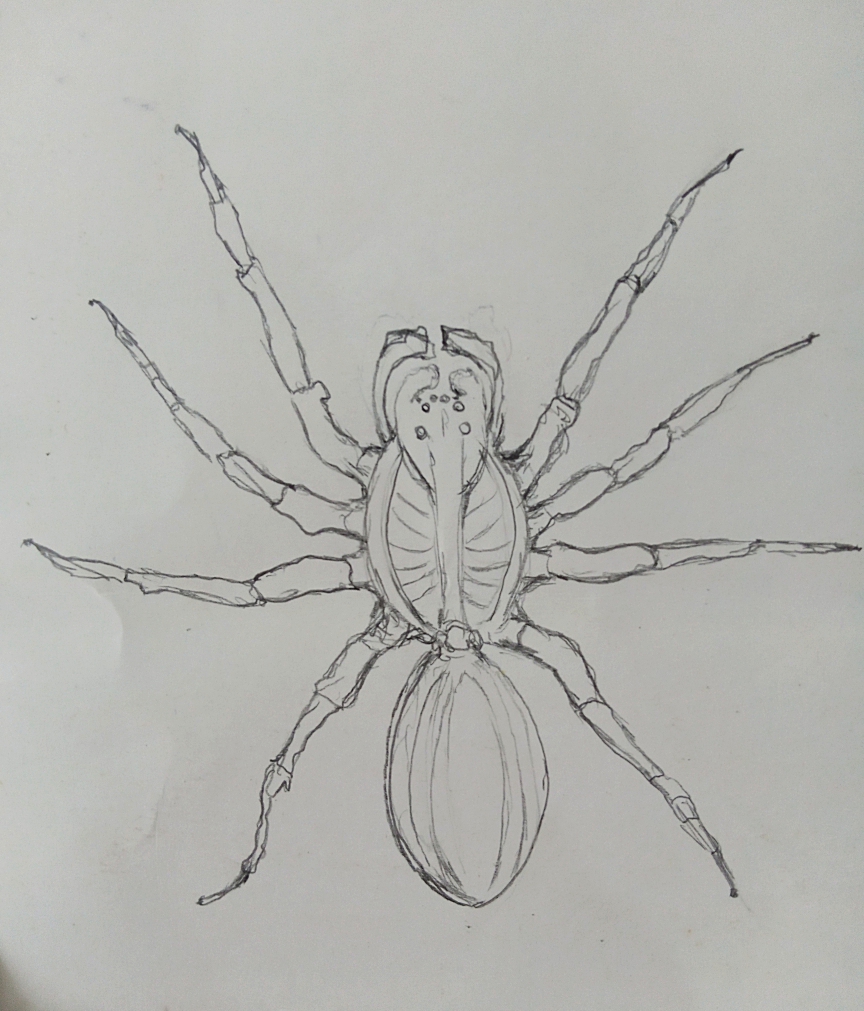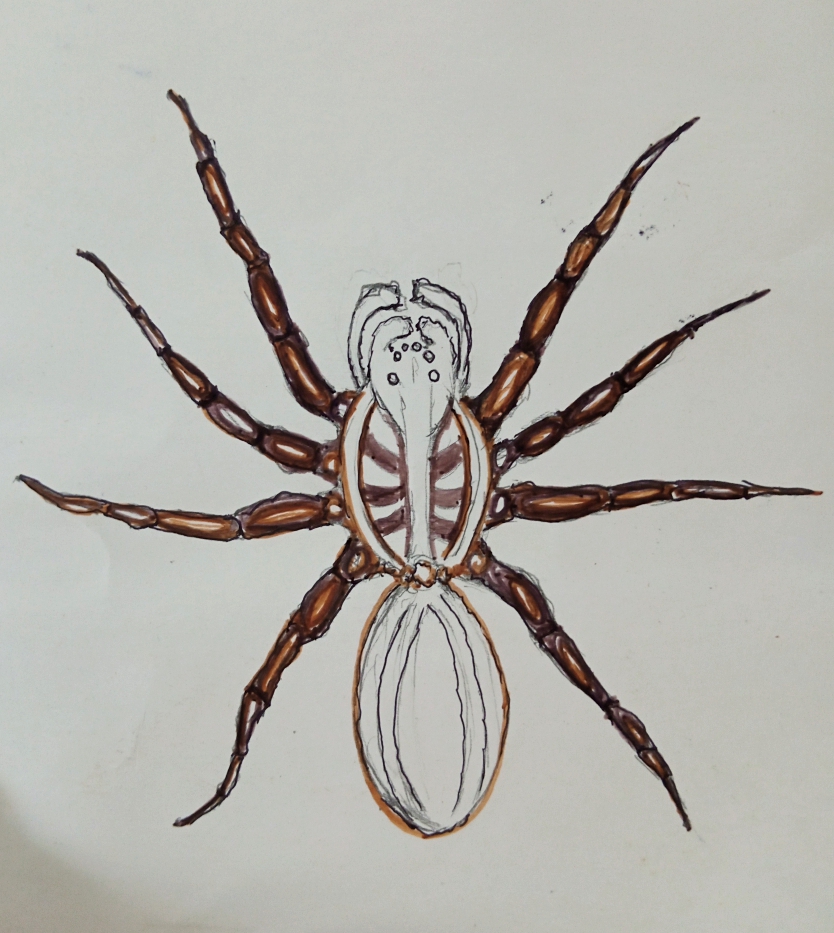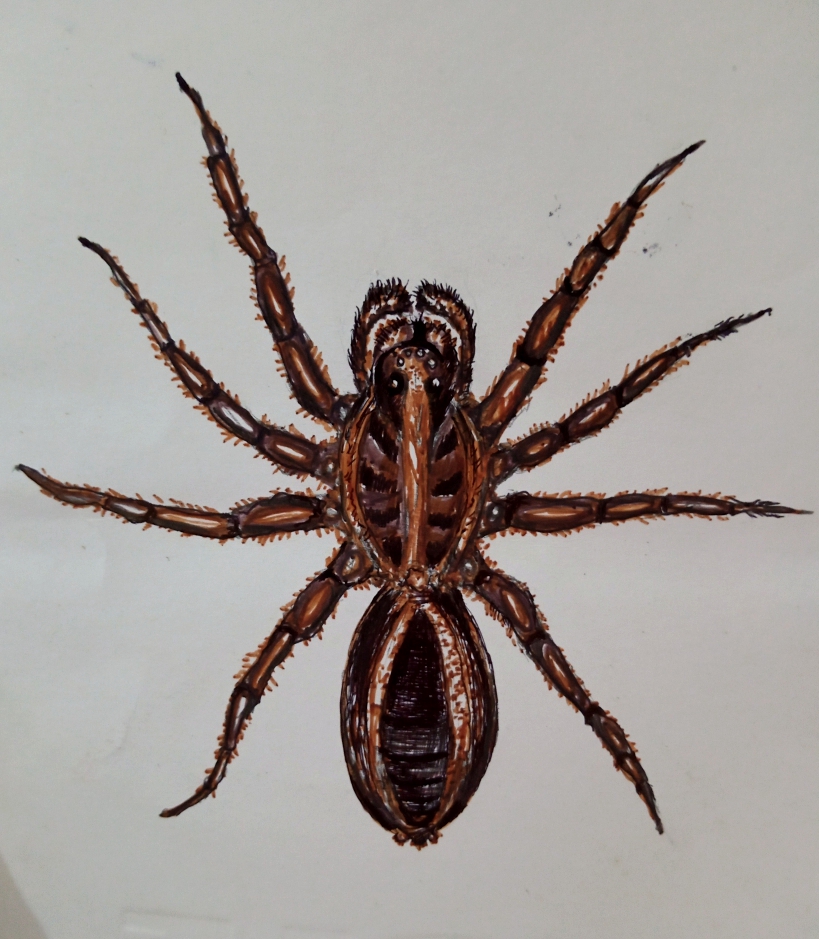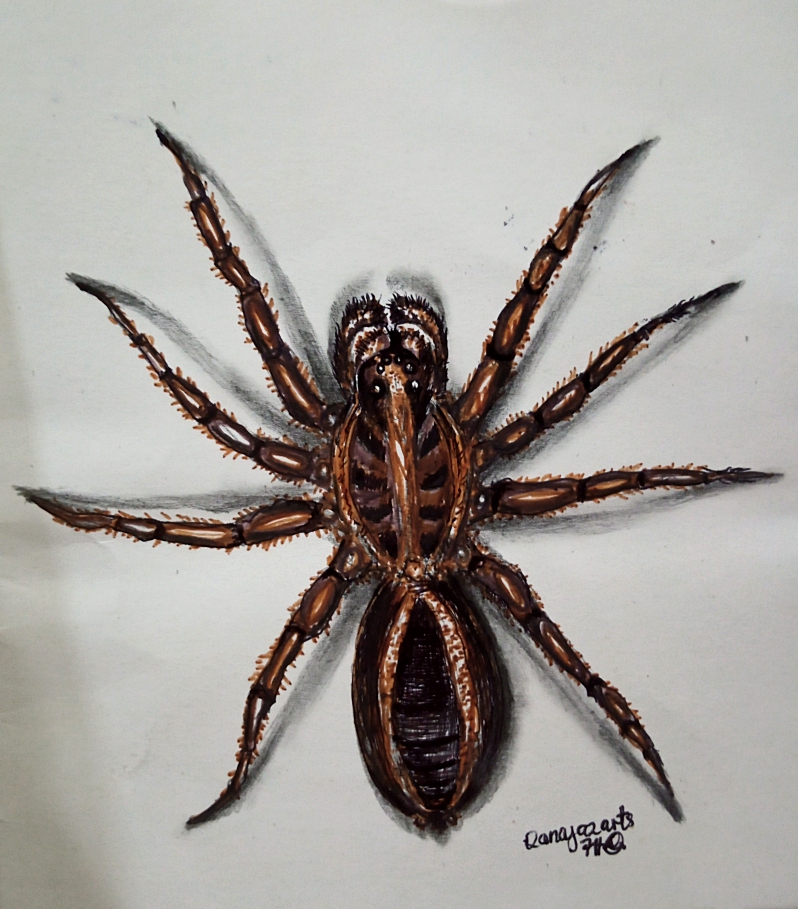 Thanks esteemed friends for the visit!
         Stay positive.
---
---