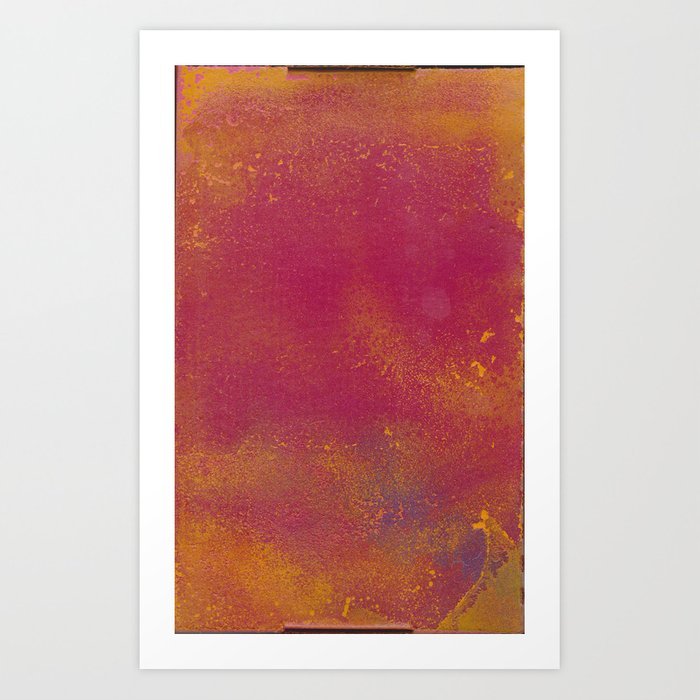 "Untitled"
Spray paint and isopropyl alcohol on reused 8.68x5.43 cardboard mailing box.
Yellow spray paint floats on and speckles a bright pinks and blue background.
Prints available for purchase at https://society6.com/product/untitled-abstract-3-spray-paint-on-recycled-868x543-cardboard-box_print
iPhone and Samsung Phone cases also available https://society6.com/jensenart
The original will be available for purchase in the near future.