Contests Are All The Rage on Hive and HiveLIST!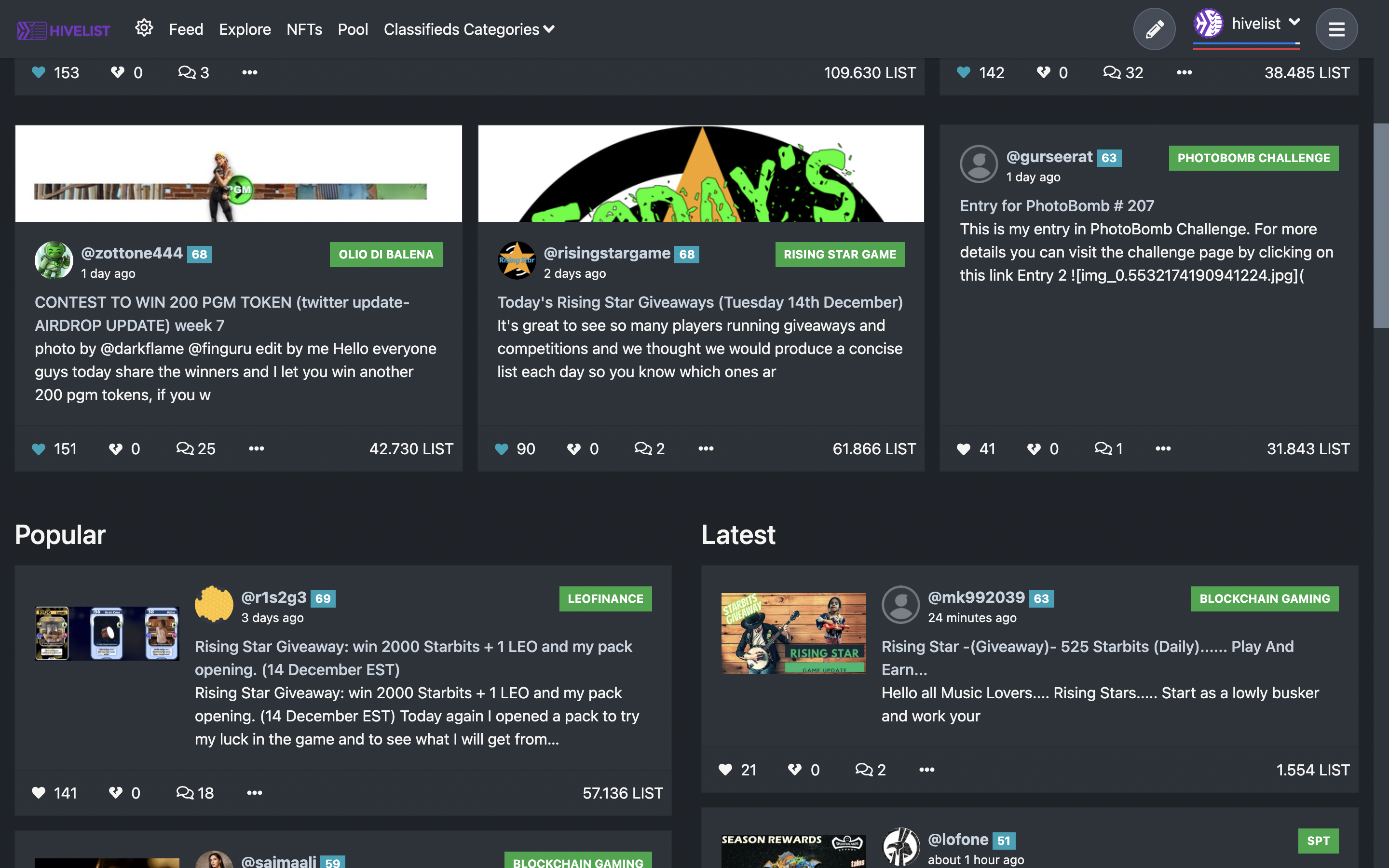 Hello everyone! Hope you are having a great week! So we are starting to see a trend that really cannot be missed. Our front page feed is filled with some awesome contests from games like @risingstargames and @splinterlands! The communities are finding great ways to build engagement with giveaway contests and more. NFTs are really turning out to be a great way to reward people on the blockchain and Rising Star and Splinterlands being two of the most popular games on the chain, it's not surprising that you would see those two the most.
The community has been getting incredibly involved in these contest and giveaways by offering things themselves and not just looking out for the give me give me moments, which is an incredible thing to see! It means the community is sharing their wealth with each other in different and more importantly, engaging ways!
Contests Bring Community Engagement
That last statement made me thing about this a bit more and giving some really cool ways that we can promote Hivelist as well. I mean we do have our own built in NFT marketplace. We just need to get some cool ideas of NFT designs that we can use to mint and use for our own contests and giveaways. We have been a bit busy with the @blocktunes build and we can easily integrate some giveaway action for that... Hmmmm... See, just curating posts gives me ideas, lol... That's what community is all about.
Keep the Contests Coming!
In the beginning, we thought that the 'forsale' tag would have been the more popular tag with people wanting to do commerce on the blockchain, but seems to be that using our platform to promote 'contests' and 'events' has been the real winner as of late! So keep it up! I want to see some awesome new contests as we go along and we will come up with some good ones ourselves!
Keep calm and Hive on!
https://hivelist.io - main info site
https://hivelist.org - blockchain classifieds/NFTs/DEFI Pool
https://hivelist.store - multi-vendor e-commerce retail store and professional services marketplace
Vote for @hivelist.witness on Tribaldex

---
---