NaJoPoMo Day 8: Inspiring Words Journal
Underneath yesterday's dustiest dusty journal was a grey journal. I took a look at it this evening and saw the words, "YOU CAN DO THIS!" With the name "sage" in lowercase script. I immediately knew where and when this journal was from based on that alone.
In late Spring 2020 I attended a virtual event about virtual events and the company that gave the three day virtual trainings was called, Sage. They sent this amazing swag box filled with all sorts of goodies and one of those goodies was this journal.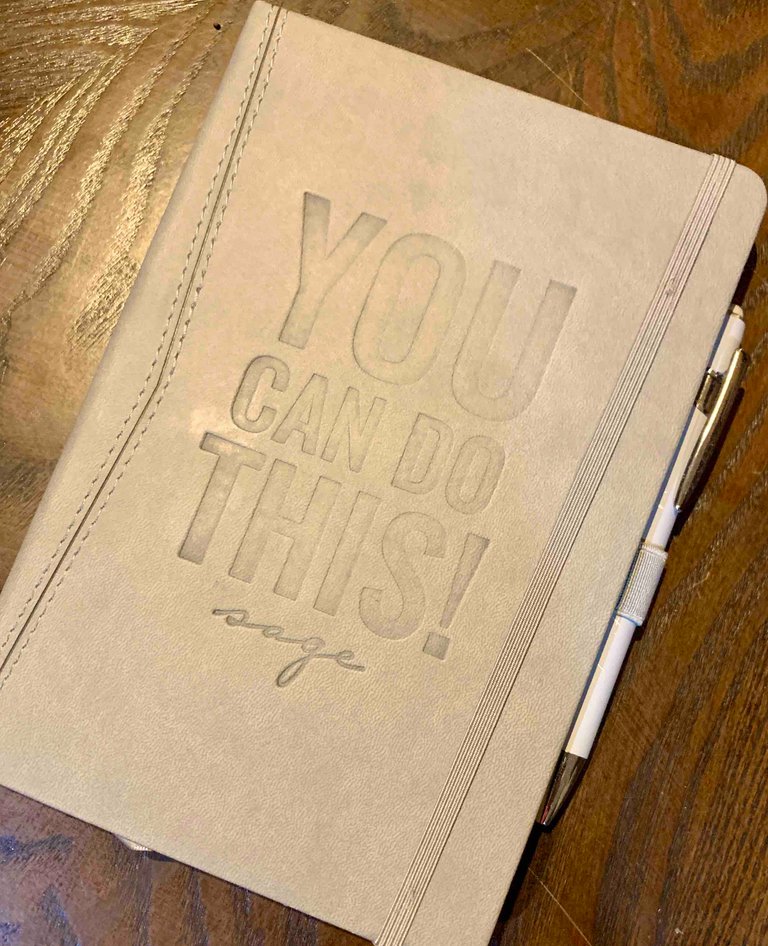 I flipped through and saw nothing but blank pages until I got to the beginning. There, on two facing pages was a badly drawn out sketch of their Profit Pyramid model. I remember attending their event and being blown away by the highly engaging and interactive experience. It was so immersive that at 6pm on the third day when all was said and done I was sad to see it end.
You would think that three days of being in front of a computer screen watching, "Another Zoom Meeting" would have been tiresome. Nope! Not this event. They definitely had the secret sauce to keep 1,400 people engaged and wanting more. They did another event in October and it was like seeing old friends.
So what does my experience with attending Sage's virtual event have to do with journaling? Not a thing except for the fact I got this cool journal (and pen) from their swag box. Will I journal in it? I have to say this is the first one that makes me think I just might. What would I journal about? Probably some of the virtual events I have coming up for 2022. This journal would make a great planner...but I don't suppose a planner is a journal is it? Hmm....
---
---