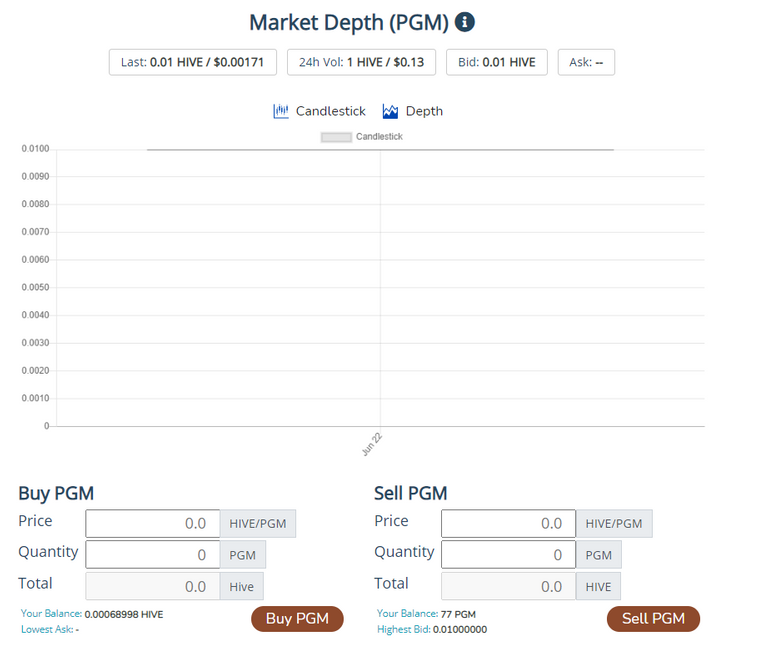 ---
Hi all guys, today the Fortnite community token was officially born, the PLAY GAMER (PGM) token, the token was born as a reward to the best users of the community and more generally to all those who would like to have a new token both from collect that on which to invest time and money.
---
For the moment only 2 accounts are in possession of this token or me and @hive-135941 which I will use as a momentary bank to send the token to the winners.
---
WHAT THE TOKEN IS MISSING
#1 The logo
fundamental thing in a token and if someone knows how to make some logo they can propose it.
#2 Price
I would like to set the price at $ 0.01 but at the moment I don't know how to do it haha
---
Thanks a lot to everyone who buys the token
---
CURATION
As for the post care it will be manual, all the posts that will be published will receive my upvote, plus all the quality posts will be treated with a high grade care system (min 1 $ vote at the current state of the value of Hive)
CARE WITH LIQUID HIVE
Each week, 5 liquid hives will be made available to distribute to the best users of the community
---
RULES
#1 Respect for everything and everyone
#2 Original content
#3 Posts must always be about fortnite
---
Posts that are not original will be flagged and downvoted by me and the hive government
---
To lend a hand to the communtiy you can delegate hives to the account @hive-135941 who will vote simultaneously with my vote. Also if you want you can also leave a small percentage of the earnings of your post to the account mentioned above, even 1% is fine.
---
CURATION TRAIL WITH hive-135941

The curation traill through the Hive Vote site is officially active and you can use it to curate all the posts in the community, every time the account @hive-135941 votes on a post it will also follow your vote.
---
SOON SERVER DISCORD...
---
---

---
Follow me on
TWITTER ---> https://twitter.com/zottone444
TORUM ---> https://www.torum.com/u/zottone444
HYPPER ---> https://hyprr.com/profile/zottone444
NOISECASH ---> https://noise.cash/u/Zottone444
READCASH ---> https://read.cash/@Zottone444
BLURT ---> https://blurt.world/@zottone444
JOIN ON TELEGRAM ITALIAN GROUP ---> https://t.me/hiveitaly
FOLLOW HIVE ITALIA ON ---> Twitter -- Instagram -- Fecebook
---
my private social
Instagram ale_zotta_
Twitch zottone
---
Buy items by paying with hive here @justjob2
Buy games by paying with hive-HDB-Pizza Token here @thebeardflex
---
bye