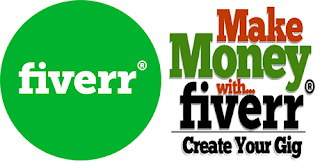 Okay now that we are past the easy money, time to get to business. Do you have a unique talent? Something that you are exceptionally good at? Sell your services on websites like 
Fiverr
. What is Fiverr you might ask?  According to their website:
"Fiverr® is the world's largest marketplace for services. A service offered on Fiverr is called a Gig®.
While $5 is a popular starting price for offers on Fiverr, tiered offers called Gig Packages are now available in a variety of categories and growing. Gig Packages allow sellers to offer additional services at a wider range of price points." 
So, what does this mean for you? Well, if you are particularly talented at basically anything you can make some money for yourself by selling your services, or likewise if you are in need of a service, chances are you will be able to get it done cheaper on Fiverr than elsewhere.
For example, I recently started a business and was seeking somebody to do the digital design for my company logo. Locally, I had contacted a few people and one person wanted $130 for 2 logo designs.
Instead of doing this, I sought out the Logo Design section on Fiverr and was able to acquire an $80 package that includes 6 unique logos, social media banners, business card designs, and stationery designs. This allowed me to skim down (albeit little) on initial start-up costs for the business.
Fiverr is truly amazing. Even the process to begin setting up a gig is simple. It takes five minutes and you have the potential to begin making money.

Steps to Begin Making Money on Fiver:
Create a gig (involves 6 steps - Overview of Gig, Pricing, Description, Requirements, and a Photo)
Publish your gig to began selling your service 
Promote your gig for additional business
The list for "gigs" is extensive just to name a few;
Graphics and Design (Logo Design, Illustrations, 3D and 2D Models, Etc)
Digital Marketing (SEO, Web Traffic, Content Marketing, Etc)
Writing and Translation (Proofreading, Editing, Research, Summaries, Etc)
The List is extensive with many more fields with a variety of subfields - Video and Animation, Music and Audio, Programming and Tech, Advertising, Business, Lifestyle, Gifts, and even a Fun and Bizarre section - This is topped off with an "Other" option to sell whatever service you desire that does not fall under one of these listings or their respective sub-categories.
Although it may take time to land your first gig, many people are now developing a steady side income (and even full-time income) off of fiverr. For anybody looking to make money online then they are definitely worth checking out.


The Benefits of Using Fiver: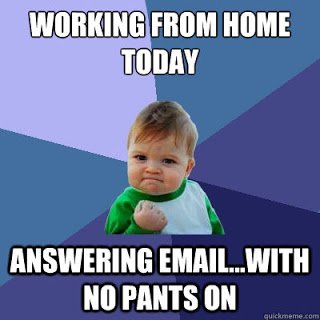 Literally endless gig possibilities. If you can think of it, its listed on Fiverr. Maybe you have a unique talent that other people can benefit from that isn't already listed! 
Ability to offer services YOU care about. If you are a creative thinker, then this is the best place for you, you choose what service you want to offer.
Awesome/scaleable earnings. Although the website is called Fiverr, you are not limited to just charging $5 per gig. Some gig with package additions can go for over $100!
Of course, you get PAID ONLINE. With a convenient withdrawal system, who can complain about getting paid to do what they're passionate about and while doing it online (from home).
Another perk; choose your hours. Working online is nice because as long as its not your full dependable income, you can choose to work as much or little as you would like. Additionally, you can stop working on a gig at any moment and come back to in when you are ready.