@pgm-curator pool update , new token THGAMING!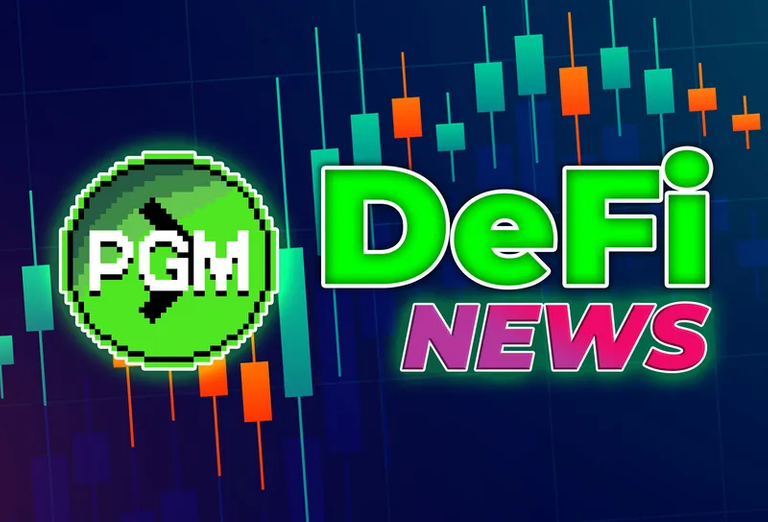 ENG
Hello to all friends of the Whale Oil community , today we are here to talk , probably about the last or penultimate update we will see in 2022 on PGM , the rest will be collaborations , also very important hopefully , and some new means to compare PGM!
In addition to that we are happy to say that we will add a new token that will be distributed from the weekly pool of @pgm-curator , in fact from October 1 the pool will be updated.
The distribution of tokens will be as follows:
750 PGM distributed among all delegates
750 THG distributed among all delegates.
Obviously, the distribution will be meritocratic, so those who delegate more HP to the account will earn more PGMs and THGs.
---
Currently @pgm-curator is the first account on HIVE to give as many as 2 tokens to all delegators plus rewards in the form of liquid HIVE, I repeat the only ones on the whole blokchain offering such a service with an average weekly return of almost 100% of that delegated , 90% in the form of liquid HIVE and the other 10% with our tokens.
---
Obviously to support @thgaming we in the PGM community will go, with the HBD earnings from this post, to buy all THG tokens , so as not to devalue the project by issuing too many tokens almost free
---
---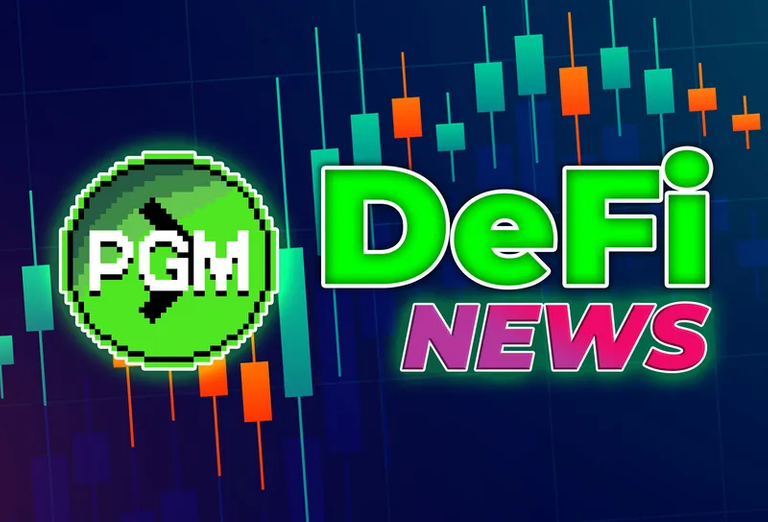 ITA
Ciao a tutti amici della community di Olio di Balena , oggi siamo qui per parlare , probabilmente dell'ultimo o penultimo update che vedremo nel 2022 su PGM , il resto saranno collaborazioni , anche molto importanti si spera , e qualche mezzo nuovo per compare PGM!
Oltre a questo siamo felici di dire che aggiungeremo un nuovo token che verrà distribuito dalla pool settimanale di @pgm-curator , infatti dal 1 di ottobre la pool verrà aggiornata.
La distribuzione di token sarà la seguente:
750 PGM distribuiti tra tutti i deleganti
750 THG distribuiti tra tutti i deleganti
Ovviamente la distribuzione sarà meritocratica e quindi chi delega più HP all'account guadagnerà più PGM e THG.
---
Attualmente @pgm-curator è il primo account su HIVE a dare ben 2 token a tutti i deleganti più le ricompense sotto forma di HIVE liquidi, ripeto gli unici su tutta la blokchain che offrono un servizio del genere con un ritorno medio settimanale di quasi il 100% di quello delegato , il 90% sotto forma di HIVE liquidi e l'altro 10% con i nostri token.
---
Ovviamente per supportare @thgaming noi della community PGM andremo, con i guadagni in HBD di questo post , a comprare tutti THG token , cosi da non far svalutare il progetto emettendo troppi token in maniera quasi gratuita
---
---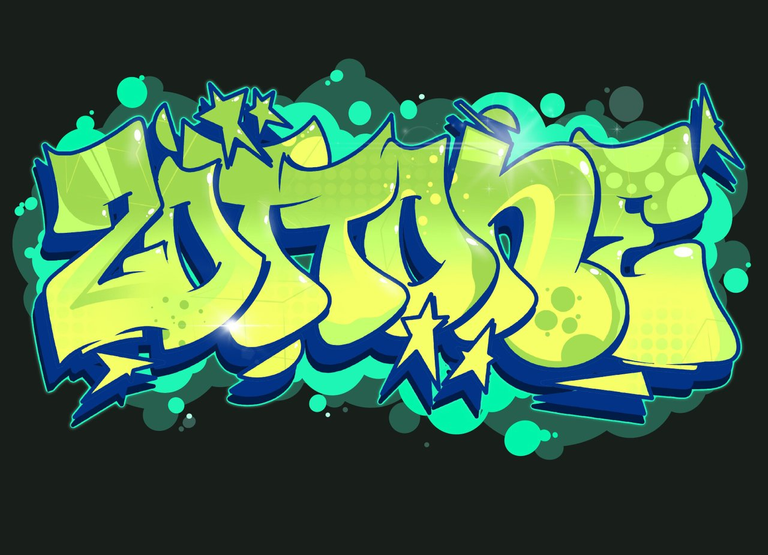 Follow me on
TWITTER ---> https://twitter.com/zottone444
TORUM ---> https://www.torum.com/u/zottone444
HYPPER ---> https://hyprr.com/profile/zottone444
NOISECASH ---> https://noise.cash/u/Zottone444
READCASH ---> https://read.cash/@Zottone444
BLURT ---> https://blurt.world/@zottone444
JOIN ON TELEGRAM ITALIAN GROUP ---> https://t.me/hiveitaly
FOLLOW HIVE ITALIA ON ---> Twitter -- Instagram -- Fecebook
photo by me / @leofinance / @hiveland.dapp
---
If you want to buy/sell Dcity cards with the PGM token from the NFTM.art shop click here
---
My private socials
Instagram---> ale_zotta_
Twitch ---> zottone
---
Links that may be useful to you for the PGM token
Buy it here
If you don't know how to buy the PGM token click here
If you want to know what projects we collaborate with, click here and here
If you want to become a sponsor of the project click here
joins the PGM discord server
FOLLOWE PGM ON TWITTER
Buy games by paying with hive-HDB-Pizza Token here @thebeardflex
To buy my microphone click here
To join my fortnite community click here
@stdd
@urri2020
@lozio71
@urkanon
@cpol
@crazyphantombr
@mad-runner
@beeminer
@ydaiznfts
@shiftrox
@ruralio
@chapelle
@mypathtofire
@femcy-willcy
@tobywalter
@rachaeldwatson
@edgerik
@adysscheryl
@myjob
@flaxz
@hafiz34
@dracozauberer
@servelle
@vaynard86
@hoosie
@hurtlocker
@candnpg
@operahoser
@misterc
@serhotest
@isnochys
@gestion.alive
@mizuosemla
@ismaelgranados
@chacald.dcym
@jetta.amaya
@tere.alv
@thinkrdotexe
@gabrielrr17
@bearmol
@elikast
@ibc
@backinblackdevil
@aljif7
@alenox
@libertycrypto27
@sinistry
@rocinanteprimo
@mad-runner
@irisworld
@rachaeldwatson
@elevator09
@davidthompson57
@coccodema
@dynamicrypto
@hurtlocker
@garlet
@mirafun
@bencwarmer
@lozio71
@starmasayume
@imfarhad
@drunksamurai
@flaxz
@taintedblood
@smolalit
@ganjafarmer
@circlebubble
@stewie.wieno
@beststart
@zottino123
@amico.sports
@bokica80
@kojiri
@mikezillo
@tampilyne
@japex1226
@nyinyiwin
@koshwe
@young-boss-karin
@scoutroc
@owlyfarm
@arpuch
@miketr
@chaosmagic23
@noctury
@pousinha
@dirego1
@mimismartypants
@bilpcoinbpc
@semarekha
@assassyn
@iamalivechalleng
@lotto-de
@rayius
@aliveandsocial
@c3r34lk1ll3r
@bananofarmer
@yeckingo1
@chuiiiiiiii
@nelthari
@javielys
@valdiva
@jam728
@high8125theta
@jakkal
@oscargarcia14
@chichi76
@furburger
@iamjabez
@uggya
@keisslermt
@smallboost
@johnripper
@mervinthepogi
@arkasz
@darmst5339
@newsposter
@dawnoner
@marshmellowman
@chubb149
@shawnmichael-gt
@aliveprojects
@siramadeus
@littlebee4
@kam5iz
@inam-999
@curtis90
@chaosmagic23
@emaxisonline
@isiksenpalvoja
@amaillo
@itharagaian
@arpuch
@steem82868
@guurry123
@points-fr
@crazyphantombr
@hhayweaver
@koussbar
@ydaiznfts
@bokica80
@heruvim1978
@captainquack22
@beeminer
@servelle
@mizuosemla
@adie44
@mypathtofire
@c3r34lk1ll3r
@florenceboens
@agog
@solymi
@davidxxl
@dubble
@kryptodenno
@bencwarmer
@gestion.alive
@genming
@pirulito.zoado
@hafiz34
@mad-runner
@mario89
@princekham
@noctury
@ganjafarmer
@myothuzar
@kojiri
@bilidrg
@ternizator
@daniarc
@thaddeusprime
@dewabrata
@darmst5339
@forykw
@thgaming
@jim-crypto
@eijibr
@new.things
@dksart
@xheadhunterz
@dracozauberer
@rachaeldwatson
@thisisawesome
@cryptoalvirin
@pinkhub
@forsakensushi
@flaxz
@operahoser
@suhlaing
@maurojd
@edgerik
@libertycrypto27
@heartbeatonhive
@digitalspace
@salamera
@lozio71
@matons
@elikast
@danideuder
@bitcoinflood
@reiseamateur
@aweee
@jdike
@freed99
@davot
@miketr
@mein-senf-dazu
@nahueldare3627
@ana-maria
@chubb149
@timehacker
@lofone
@vaynard86
@koshwe
@benthomaswwd
@imno
@bananasfallers
@nyimwa
@szmobacsi
@acgalarza
@chapelle
@nyinyiwin
@badpupper
@pousinha
@elfino28
@from-mars
@alicia2022
@tokutaro22
@uthantzin
@shiftrox
@ivanslait
@yeckingo1
@shawnmichael-gt
@serhotest
@candnpg
@lotto-de
@blitzzzz
@ladymisa
@rzc24-nftbbg
@zonadigital21
@tinyputerboy
@luizeba
@trading-tokens
@r1s2g3
@krueger053
@jjprac
@hutorou
@lordshah
@tengolotodo
@michupa
@alex2alex
@underlock
@solairitas
@criptosectadepit
@siphon
@atma.love
@entrepidus
@lipe100dedos
@web-gnar
@splinter100dedos
@urkanon
@mervinthepogi
@krakonos
@cpol
@eustace-kidd
@hurtlocker
@thecuriousfool @brianhuang
@ruralio @amaari
@nietokilll @beeber
@eddwood @dontcare89
@stdd @iamjabez
@mauriciolimax @mehmetfix
@condeas @lobaobh
@skgcrypto @xykorlz
@torran @cryptounicorn420
@mann0000 @astrocreator
@allonyx.ngs @valerianis
@hoosie @jimmy.adames
@andy-vibes @utopia-hope
@uggya @andy4475
@captainloken @valdiva
@felixgarciap @savvytester
@kaniz @kraaaaa
@dailygiveaways @metronet
@olympicdragon @misterc
@curator50 @bananofarmer
@gr33nm4ster @phoenixwren
@mvl2304 @caracol32
@pablodare @manuvert
@thedoc07 @urri2020
@paul20 @hive-143869
@moeenali @gwajnberg
@quekery @pgmcuration
@dstampede @johnripper
@noblebright @javivisan
@okluvmee @lxsxl
@dadspardan @challenge-fr
@elkingplayer @wazock
@cantfoldaces @arkasz
@pregosauce @fallen.angels
@hatke @cervantes420
@nilarwin @femcy-willcy
@assassyn @chuiiiiiiii
@chaosbug @dynamicrypto
@linlove @celf.support
@atnazo @draco2412
@rentaw03 @zakludick
@s3rg4 @indiebandguru
@mairapanelo @jonimarqu
@sissim72 @luba555
@kvinna @morenow
@lolxsbudoy @tawadak24
[mention for PGM users , if you no longer want to be mentioned tell me now I will take you off the lists! ]
---
---