Supplementary Post for Moalboal Dog Rescue Donation Drive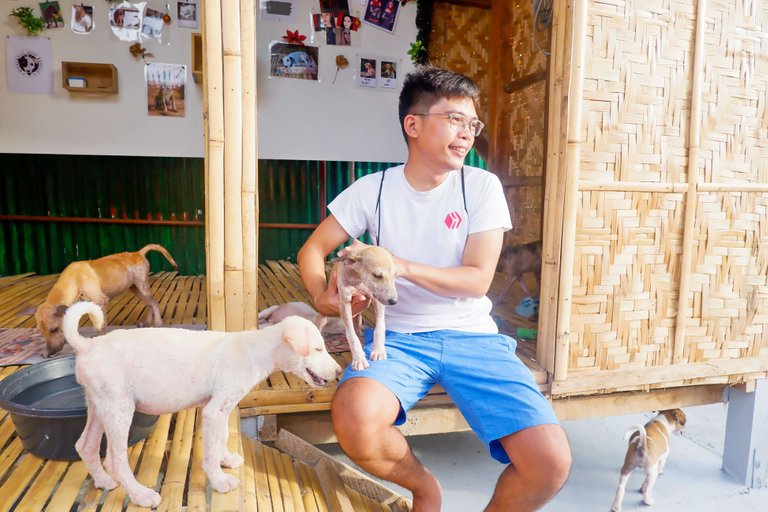 If you happen to browse on this post, please note that your upvote, reblog, tip, and/or comment are very much appreciated. All the rewards of this post (HBD and HIVE) will be added to the funds accumulated by

@indayclara

and

@chillwithshanna

for

Moalboal Dog Rescue

.
Hello everyone!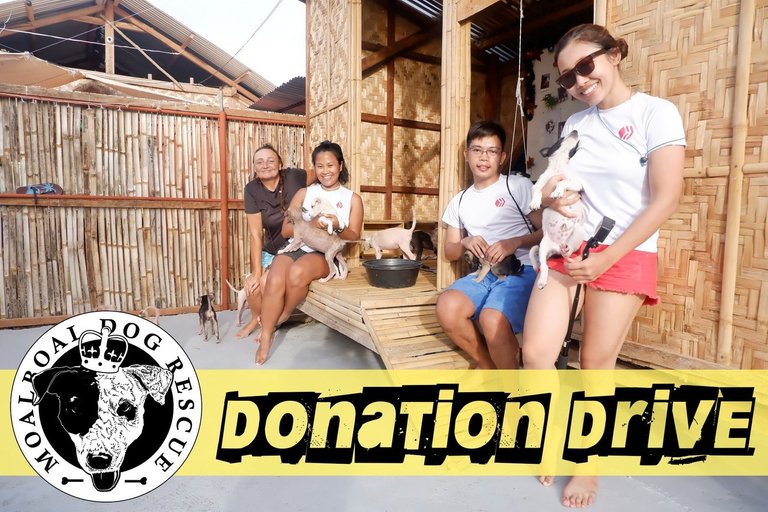 Photo by @indayclara
Both
@indayclara
and
@chillwithshanna
have already uploaded their posts for this campaign and I should have uploaded this post a day after them, but I was a little bit overwhelmed the past week. Don't worry, there's nothing really bad happening. In fact, everything's doing great, but I have the tendency to self-sabotage. My inner saboteur is winning.
When I'm overwhelmed, I have the tendency to step back and stay silent. That's what I'm feeling now, but I realized I have an obligation to those dogs in the rescue center. It's not because they imposed themselves that I should help them, but I felt unconditional love from them regardless of what they've been through before they were rescued. We were complete strangers when we visited the center, but they didn't make us feel that way. We were welcomed like we were part of them.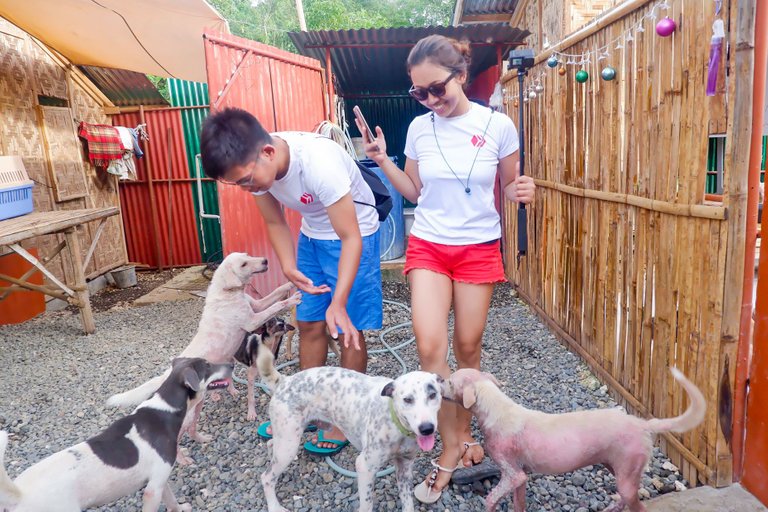 I'm with @chillwithshanna on this one and we were surrounded by these awesome dogs that are waiting to be adopted.
I was constantly asked by
@indayclara
if I have the plan to post, but I just can't face my laptop and post something. Hopefully, I'll be able to post soon. But this is not about me. It's about those dogs that need our help. I hope that you're with me in this one. I really wanted to adopt one dog there, but I already have a dog and I know I'm not a good fur parent. So, I just want to help the center in any way I can.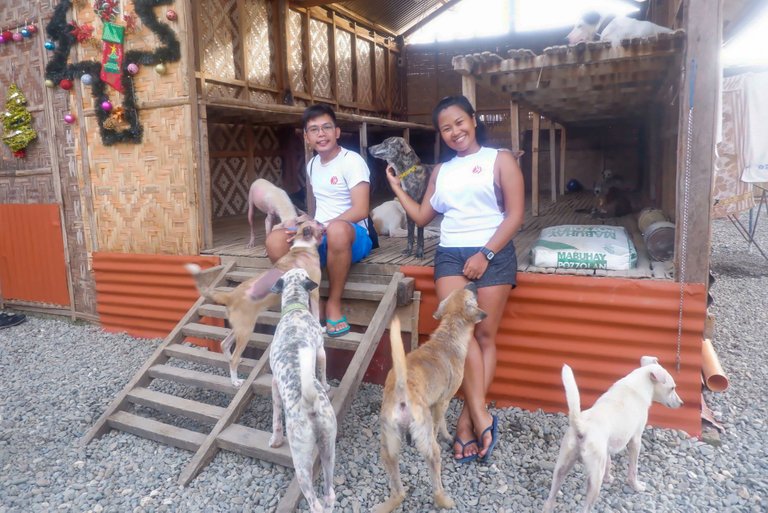 Of course, there's @indayclara, the mastermind of it all. Every time we travel together, I just go with whatever itinerary she came up with. When she mentioned the rescue center, I was not expecting anything. I didn't expect to feel so much love that afternoon.
By the way, I won't explain much in detail about Moalboal Dog Rescue. Just go to
@indayclara
and
@chillwithshanna
's posts. Here are the links:
---
Donation Drive for Moalboal Dog Rescue
---
MOALBOAL DOG RESCUE DONATION DRIVE | CEBU PH
---
I have been a constant supporter of fundraising campaigns not because I'm truly altruistic, but because I have been helped a lot in the past. I felt that I would be very selfish if I won't give back. I've made supplementary posts in the past especially for WATP (Who Are They PH). I'm just excited to add this one considering that this will be for a different kind of donation drive.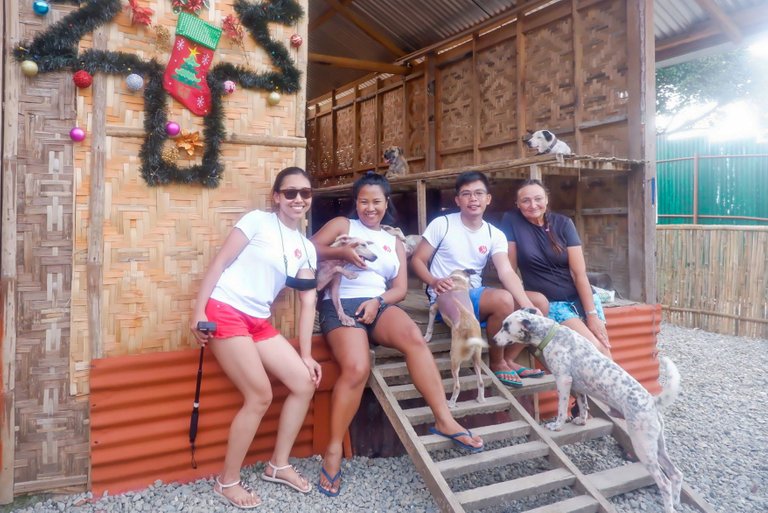 With me are @chillwithshanna, @indayclara, and Linda (the new manager of Moalboal Dog Rescue).
We will be back in Moalboal by December 20 to turn over whatever we can come up with this donation drive. This post will still be included. Even then, I will be adding money from my own savings to help those dogs. Your generous upvotes will also help a lot!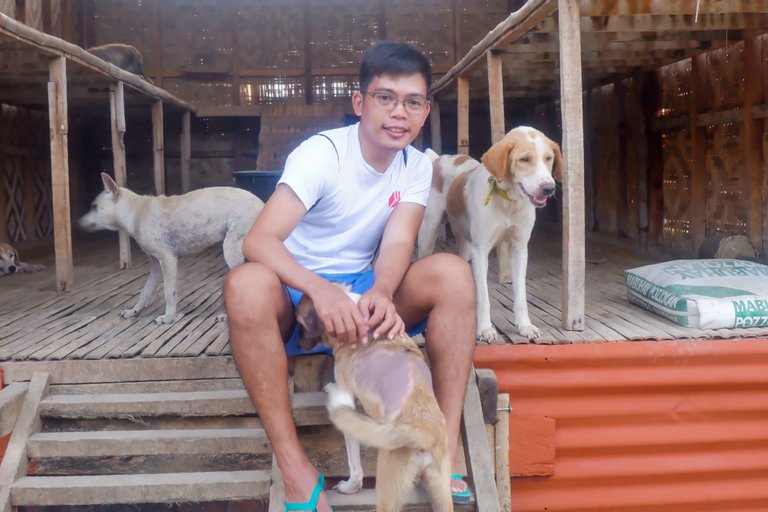 I just noticed that I was genuinely happy in these photos!
I guess that's all for this post. I hope I earned your support on this one.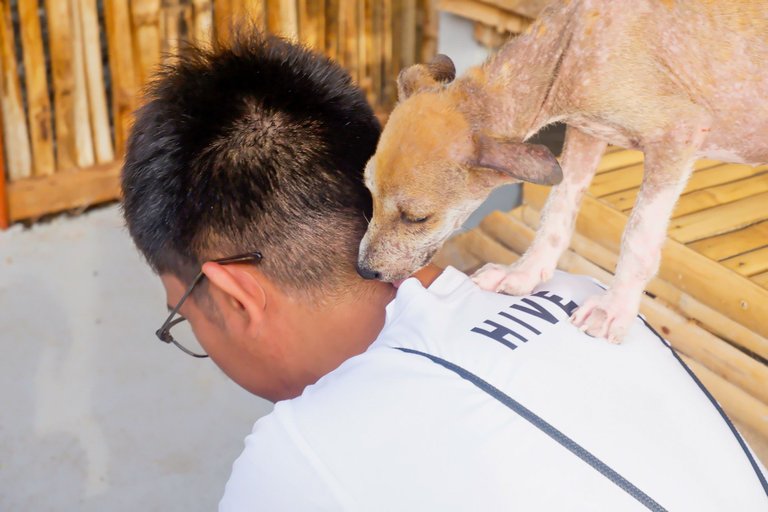 ---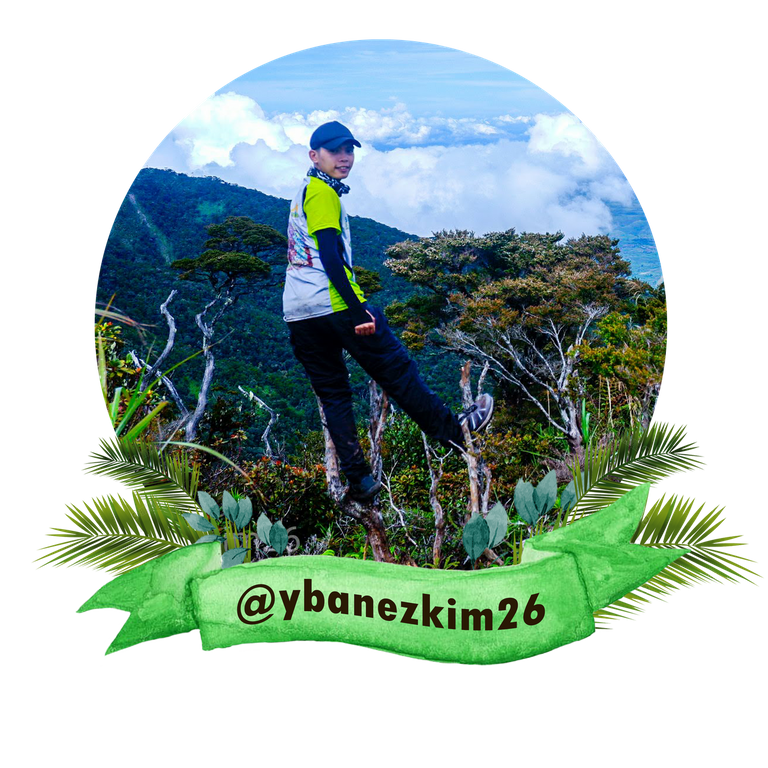 Kim Ybañez
Welcome to Kim's small corner in Hive. He is a chemical engineer by profession, but a blogger by passion. He is a wanderlust and an adventure seeker. Join his quests as he visits secluded destinations, climbs mountains, tries new and exotic dishes, and explores his country (The Philippines). He's also a trying hard photographer so stay tuned as he shares his photos and his thought process while creating them.
If you like his content, don't forget to upvote and leave a comment to show some love. You can also reblog if you want to. Also, don't forget to follow him to be updated with his latest posts.

---
---