Visual Shots Contest | Macro - Close-Up Photography + Winners of the Street Theme (ENG/ESP)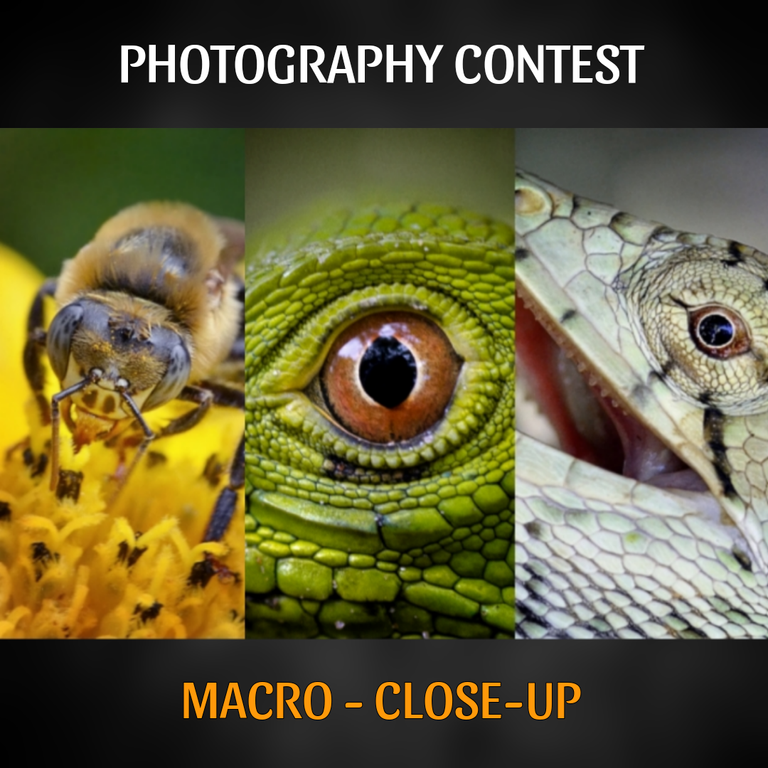 WELCOME...
Lovers, amateurs and professionals of photography. We are pleased to announce our weekly contests that start every Monday and last for 6 days, enough time for those who wish to join and participate. A contest that will have many themes and will include photographers from all fields and styles.
Our intention as a community is to appreciate and interact through the works shared and reward three (3) winners who have the best performance in relation to the photograph itself, taking as a reference the quality of the image, good composition, adequate lighting, good focus. Be creative! Be original!
We will have 8 contests, 8 themes (1 per week).
We will award 3 places and we will not distinguish between professional and amateur photographers.
| 1st Place | 2nd Place | 3rd Place |
| --- | --- | --- |
| 10 HIVE | 6 HIVE | 4 HIVE |
Also... we have the support of
@sagarkothari88
who will be powering up (HP) into the accounts of the participants in these contests.

Theme: Macro - Close-Up Photography
---
For Macro - Close-Up photography lovers, our next contest is dedicated to it. We know that many users share this type of photos in our community and beyond! This type of photo is interesting because it allows us to appreciate from another perspective what we can't or can't see with the naked eye.
You can share Macro and Close-Up photos, capturing objects, flowers, animals, details and a long etcetera. We took the time to make a comparison to explain what each one means and what are their differences.

LET'S TALK A LITTLE ABOUT MACRO AND CLOSE-UP
These lines are addressed to those who have any doubts about the characteristics of MACRO and CLOSE-UP photography. The intention is to make it as simple as possible to understand, so we will try to leave aside excessively complex technicalities.
A MACRO photograph implies that the subject (or the photographed part of it) is smaller or equal to the diameter of the lens with which the photo is taken... In simple words: "it has to be very small".

In a MACRO photograph the main subject or motif appears to be the same size or larger than the size of the sensor or film with which the photo was taken.

MACRO photography usually requires specialized MACRO lenses or close-up lenses to be attached to other types of lenses. Other techniques such as the use of extension tubes and lens inversion are also valid and can yield interesting results.

A CLOSE-UP photograph is simply one that is taken by shooting as close as possible to the subject, which is usually relatively small.

CLOSE-UP photographs can be taken with any lens, basically it is a matter of focusing on the subject as close as our available optics allow.
---
BETTER EXPLAINED WITH TWO PHOTOS ON THE SAME THING!...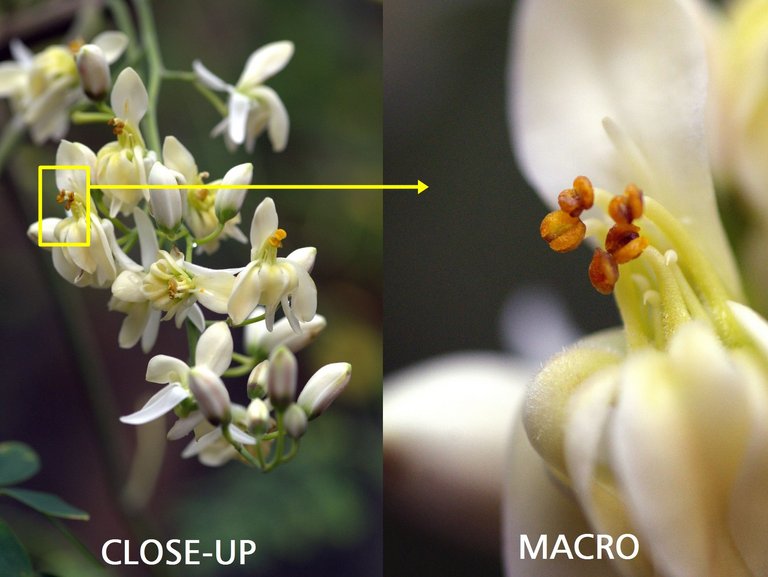 You can see our source and more facts about HERE
---
Rules:
Your entries must be published in the Visual Shots Community.
Only original content.
Only one entry per week.
Plagiarism will not be tolerated, these actions will be reported and muted.
Mention "Visual Shots Contest" or "Photography Contest" in the post title.
AI-generated content will be muted.
Use the tag #VISUALCONTEST within the first four of the post.
Paste the link of the participating post in a comment on this post.

Winners of the Street Theme
1st Place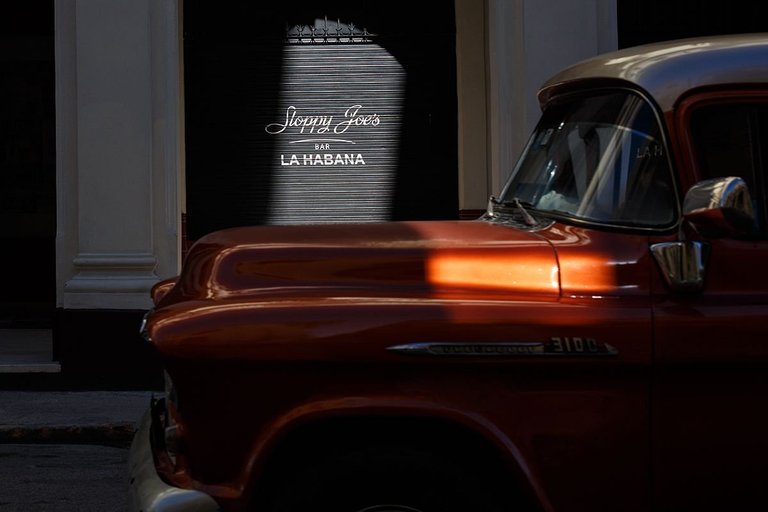 2nd Place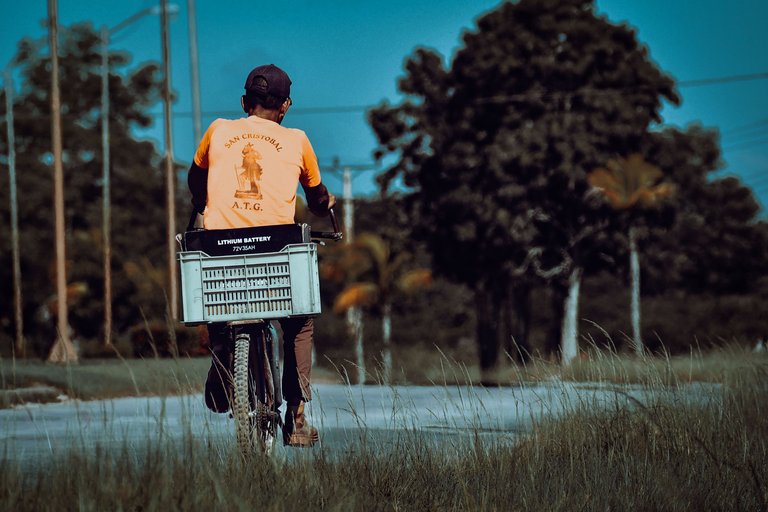 3rd Place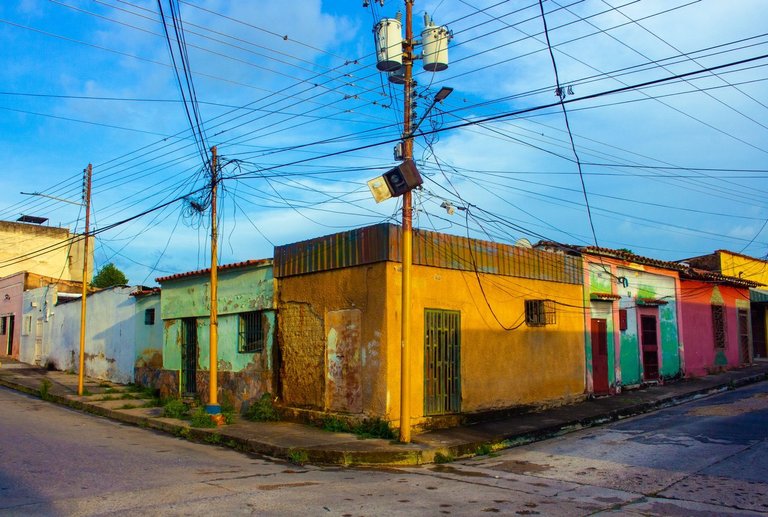 Contests are supported by:

---

---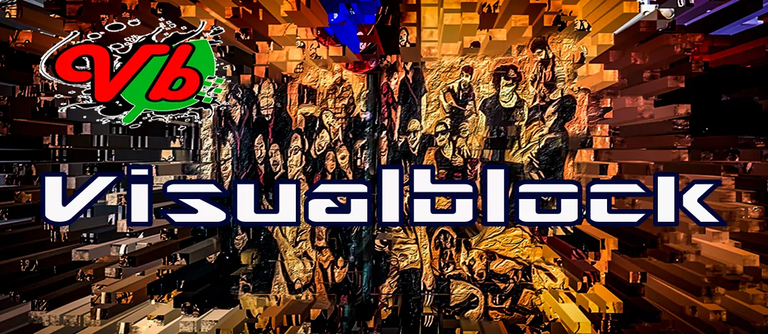 ---


Spanish Version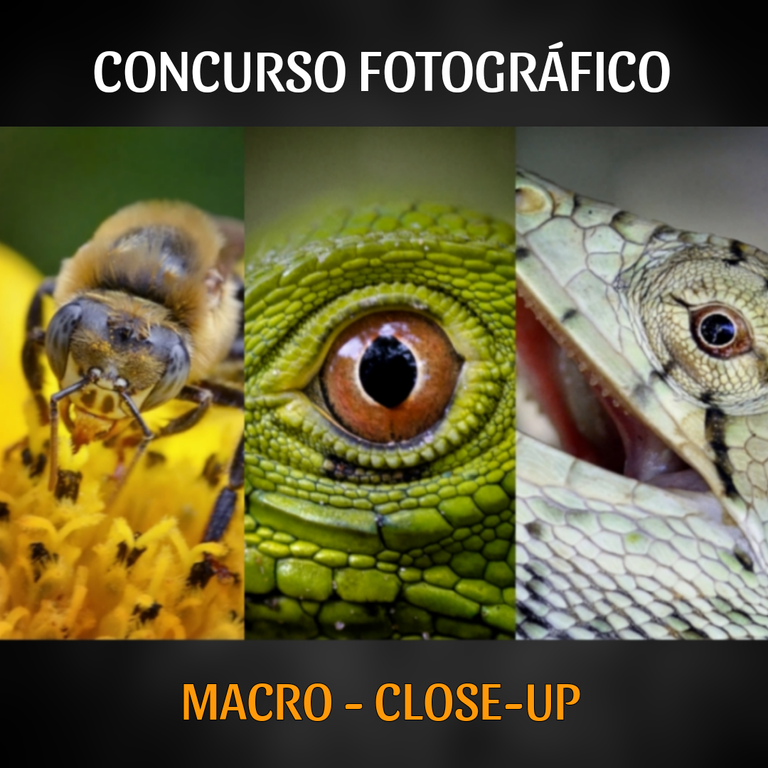 BIENVENIDOS...
Apasionados, aficionados y profesionales de la fotografía. Tenemos el agrado de anunciarles sobre nuestros concursos semanales que comienzan todos los lunes y que tienen una duración de 6 días, tiempo suficiente para quienes deseen integrarse y participar. Un concurso que tendrá muchas temáticas y permitirá incluir fotógrafos de todos los ámbitos y estilos.
Nuestra intención como comunidad es apreciar e interactuar a través de los trabajos compartidos y recompensar a tres (3) ganadores que tengan mayor desempeño en relación a la fotografía en sí, tomando como referencia la calidad de imágen, buena composición, adecuada iluminación, buen enfoque. ¡Sé creativo! ¡Sé original!
Tendremos 8 concursos, 8 temáticas (1 por semana).
Premiaremos 3 lugares y no haremos distinción entre fotógrafos profesionales y aficionados.
| 1er Lugar | 2do Lugar | 3er Lugar |
| --- | --- | --- |
| 10 HIVE | 6 HIVE | 4 HIVE |
Además... contamos con el apoyo de
@sagarkothari88
que estará potenciando (HP) en las cuentas de los participantes en estos concursos.

Temática: Fotografía Macro - Close-Up
Para los amantes de la fotografía Macro - Close-Up, nuestro siguiente concurso va dedicado a ello. Sabemos que muchos usuarios comparten este tipo de fotografías en nuestra comunidad y fuera de ella, además! Este tipo de fotos es interesante ya que nos permite apreciar desde otra perspectiva lo que a simple vista no podemos o no tenemos alcance.
Pueden compartir fotos Macro y Close-Up, capturando objetos, flores, animales, detalles y un largo etcétera. Nos tomamos el tiempo de hacer una comparativa para explicar que significa cada uno y cuáles son sus diferencias.

HABLEMOS UN POCO DE MACRO Y CLOSE-UP
Estas líneas van dirigidas a aquellos que tengan algún tipo de duda respecto a las características de las fotografías MACRO y CLOSE-UP. La intención es hacerlo lo más sencillo posible para entender, así que intentaremos dejar a un lado tecnicismos excesivamente complejos.
Una fotografía MACRO implica que el sujeto (o la parte fotografiada de este) sea menor o igual que el diámetro del objetivo con el cual se hace la foto… En palabras simple: "ha de ser muy pequeño".

En una fotografía MACRO el sujeto o motivo principal se aprecia en apariencia como del mismo tamaño o mayor que el tamaño del sensor o película con el cual se ha hecho la foto.

Para hacer fotografías MACRO por lo general se requieren objetivos MACRO especializados o lentes de acercamiento para ser colocados a objetivos de otro tipo. Otras técnicas como el uso de tubos de extensión e inversión de lentes también son válidas y pueden rendir resultados interesantes.

Una fotografía CLOSE-UP es simplemente aquella que se hace disparando lo más cerca posible del sujeto, el cual por lo general es relativamente pequeño.

Las fotografías CLOSE-UP se pueden hacer con cualquier lente, básicamente se trata de enfocar el sujeto tan cerca como nuestra óptica disponible lo permita.
---
MEJOR EXPLICADO CON DOS FOTOS DE UNA MISMA COSA!…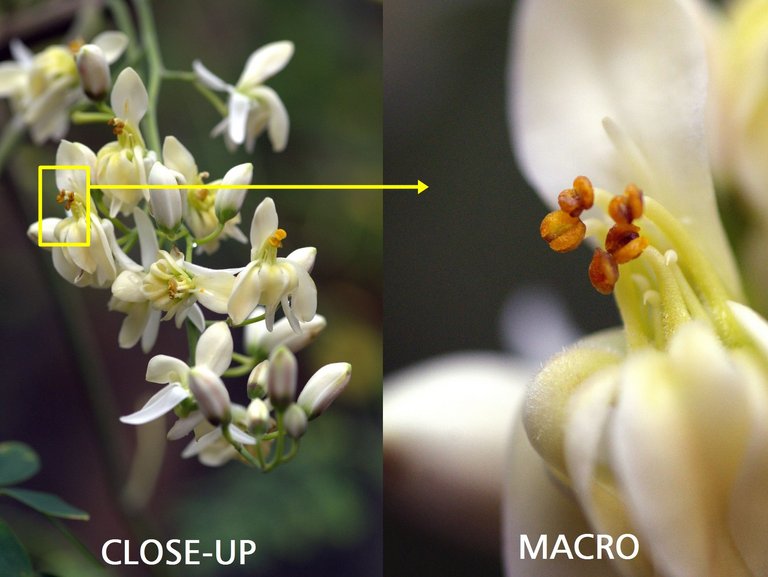 Puedes ver nuestra fuente y más datos AQUI
---
Reglas:
Sus posts deben ser publicados en la comunidad Visual Shots
Solo fotografía original.
Solo una entrada por semana.
No se tolerará el plagio, éstas acciones serán denunciadas y silenciadas.
Menciona "Concurso Visual Shots" o "Concurso de fotografía" en el título del post.
Contenido generado por IA será silenciado.
Usar la etiqueta #VISUALCONTEST dentro de las cuatro primeras del post.
Colocar en un comentario en este post el enlace del post participante.

Ganadores de la temática: Fotografía de Calle
1er Lugar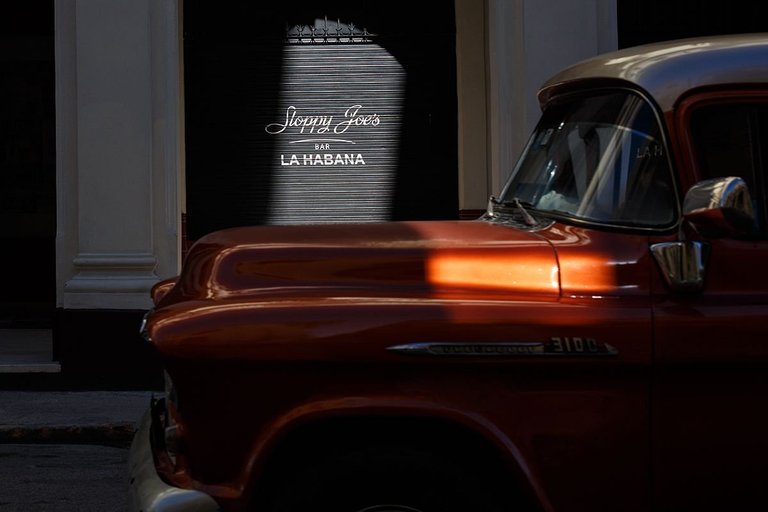 2do Lugar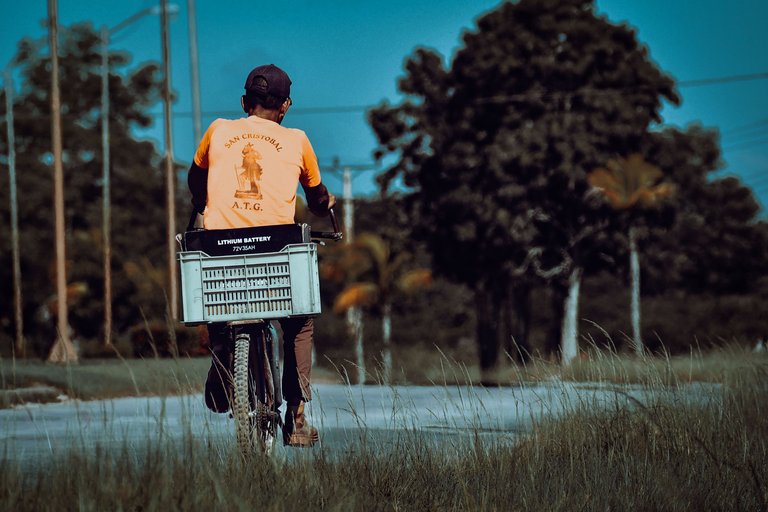 3er Lugar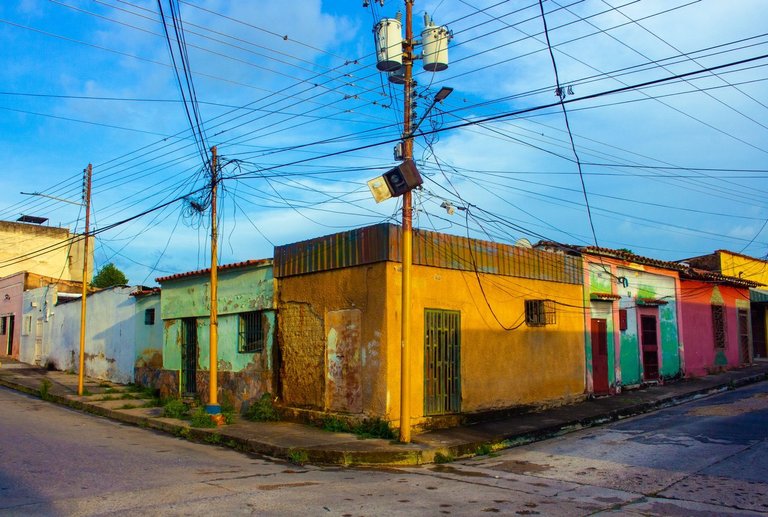 Los concursos cuentan con el apoyo de:

---

---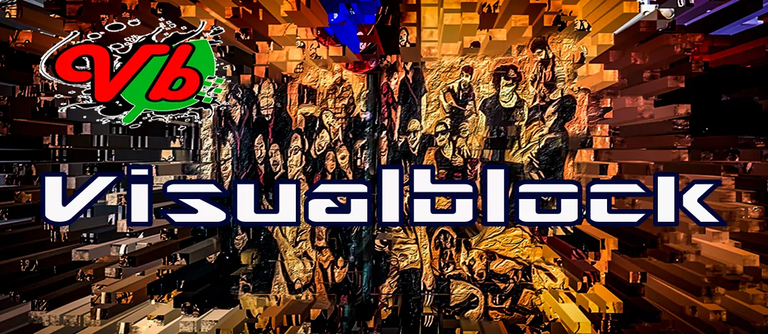 ---


Hive Power Delegation
If you want to support our community you can do so by subscribing, sharing your content with us and through the Hive Power (HP) Delegation.
Si deseas apoyar nuestra comunidad puedes hacerlo suscribiendote, compartiendo tu contenido con nosotros y por medio de Delegación de Hive Power (HP)

Any amount of Hive Power (HP) you can delegate is a great help. These delegations will serve us for post cures to authors in our community and beyond, as well as help us grow a lot.
Cualquier cantidad de Hive Power (HP) que puedas delegar es de gran ayuda. Éstas delegaciones nos servirán para curaciones de post a los autores en nuestra comunidad y fuera de ella, así como también nos ayudará mucho a crecer.

Be part of our Curation Trail / Join to our Discord Channel
---
Se parte de nuestro Trail de Curación / Únete a nuestro Canal de Discord
---
---
---