Talking point #8 winners prize 31 Leo. Congratulations!!!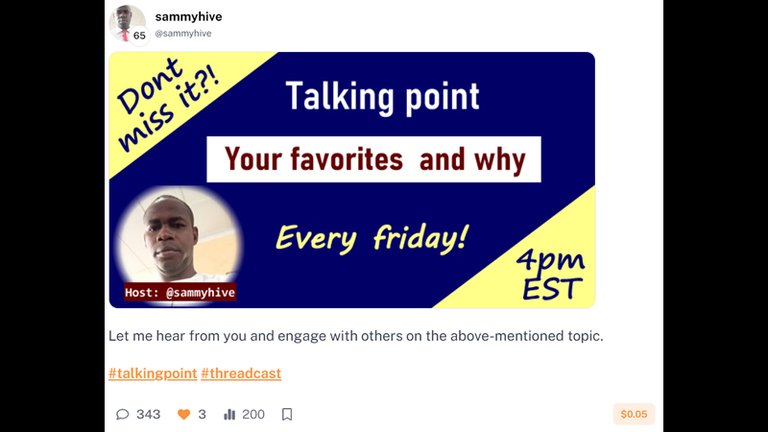 Click here to view show
Our talking point show for last week was done on Friday 22nd September, 2023. Due to some difficulties, we could not announce the prizes the next day as we always do. We appologize for that. Now we are delighted to announce the prizes distribution
Talkingpoint #8 : Your favorites and why
The host for the show was @sammyhive. The topic was about favorites. The participants discussed at length about their favorite - in everything and it was really fun
Participants and Prizes
Starting from this 8th edition of #talkingpoint, the show is now a proper contest. So unlike when we use to share an equal amount of leo to everyone no matter their rate of participation, we now reward participants based on how much engagement they generated. This will create fairness and ensure that participants are rewarded based purely on effort.
Because we are doing this for the first time, it will be nice to explain how the rewards are distributed.
Our rewards distribution formula.
So here are the steps we took to arrive at a fair rewards distribution formula:
1. We took a screenshot of the threads leaderboard 1 hour after the show officially ended to capture the total threads number for each participant.
2. We added the total number of threads of all participants.
3. We calculated a percentage of each persons number with regards to the total.
4.* We then distributed leo to each person based on their percentage.


Here is a sample of the process for one of the pariticipants @sammyhive
For sammyhive reward
Total threads: 103. (check his leaderboard screenshot below):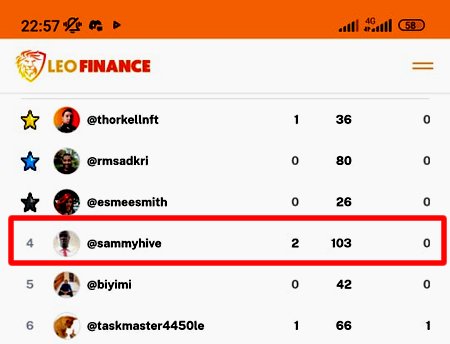 Total number of threads made by all participants: 392

So 103 is what percentage of 392? 26%


Important note: We used the whole number of the percentage. The fraction part was ignored.
What is 26% of 30 Leo? 7.8

So @sammyhive received 7.8 Leo. This is how we did for all participants below:
All participants and their prizes
We have sent all the prizes. Please confirm in a comment on this post once you got yours.
Note: The host @sammyhive is awarded extra 2 Leo for anchoring the show.
Want to host the next show on 29/9/2023
Our next #talkingpoint show is on Friday 21st September 2023. If you wish to be our host, you can reply this post. We can pick you up as the next host.
The work of our host:

On the day of the show, he/she continues to remind members in our group chat about the show until the time to kickoff
Uses the designed template to make a thread to kickoff the show
Shares a link to the #talkingpoint thread and encourages members to participate
Tries to reply all comments on the talking point thread- as much as they can


Suggest our next topic
If you can come up with an interesting topic of discussion, we would consider discussing the topic. Apart from politics, we can accept to discuss all topics. Kindly drop your suggestions in the comment section.
#Talkingpoint so far - every Friday 4pm EST
Here are the 8 shows we have run so far.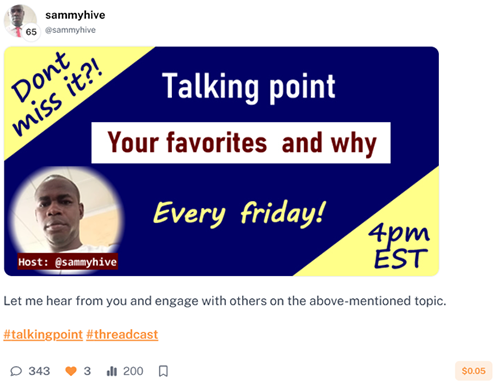 Talking Point #8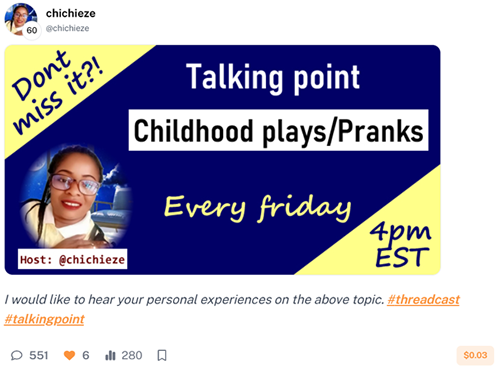 Talking Point #7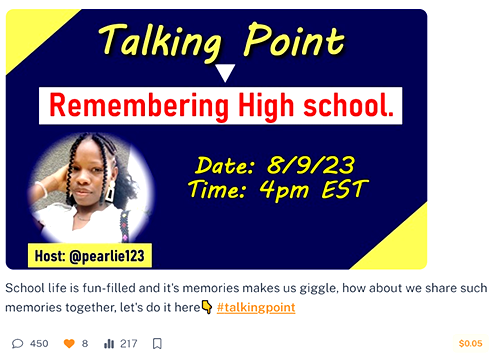 Talking Point #6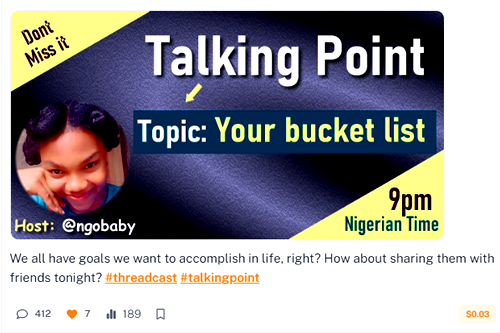 Talking Point #5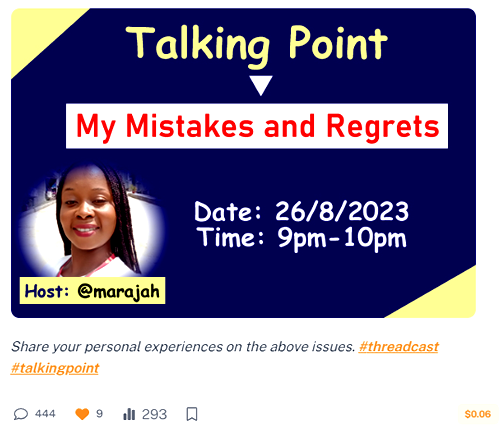 Talking Point #4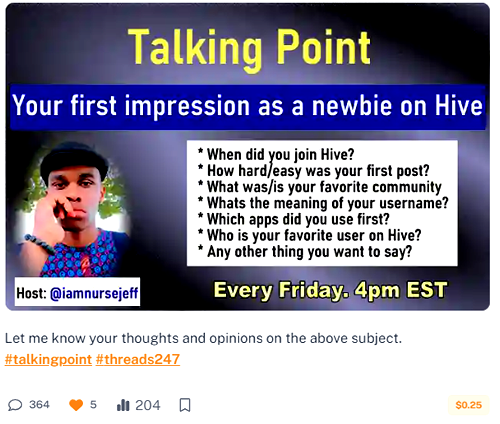 Talking Point #3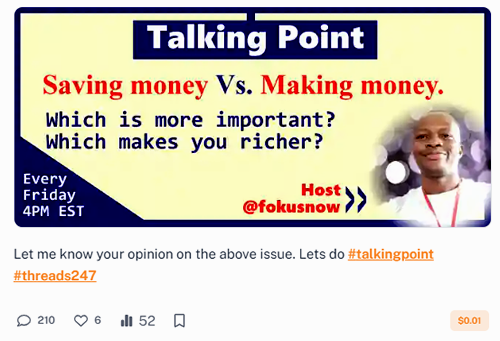 Talking Point #2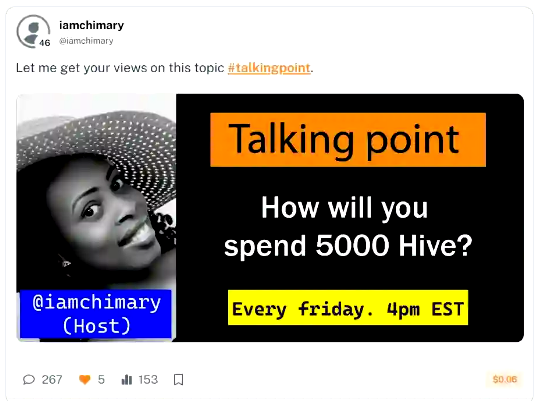 Talking Point #1
Note: All images are designed by @threads247, the organizer of talking point. Screenshot from Percentage Calculator
Posted Using LeoFinance Alpha
---
---