All Projects Getting Server Upgrades And Other Dudely Ramblings
---
What's going on everyone? Hope you all are well and my US friends are ready to get your bellies stuffed for Thanksgiving!
Today I am rambling about some project updates that I am working on, namely moving all my main Wordpress based sites to a new, upgraded VPS, away from the shared hosting that I have been using. I am keeping the same company, just movin' on up, as the Jeffersons would say.
@blocktunes is the main cause of the the movement, as it is a bit of a beast on the backend, but this will really help solve a lot of issues. Nothing to do with the Hive side of things.
Coin Logic is in the mix as well as the Hivelist Store so both of those sites are benefiting from the upgrade as well!
Anyway, just chatting about that and other things that have going on. Enjoy the ramblings!
Be Cool, Be Real, and always Abide!
Support The Logical DAO
If you want to support the efforts of The Logical Dude and his projects that come out of The Logical Labs, you can support by purchasing a special NFT directly from the site using pHBD on Polygon! These funds are used to fuel the income engine in The Logical DAO
https://thelogicaldude.com/nfts
https://thelogicaldude.com/dao
The Logical Labs Projects
https://hivelist.io - Classifieds, NFTs, DEFI Pool, Online Retail
https://HiveHustlers.com - Community for Entrepreneurs and All Around Hustlers
https://coin-logic.com - Live crypto market data, news, and research
https://blocktunes.net - Music NFTs, DAO, Downloads, and more
https://groovelogic.audio - DJ/Producer/Sound Engineer music and services
https://weedcash.org - The Highest Form of Social Media
Video Channels
View my channel on 3speak.tv! Video platfrom for a free speech society!
https://3speak.tv/user/thelogicaldude
But if you must... here is the YouTube channel link:
https://www.youtube.com/channel/UCtGApfTp4ZzLHksDdImJ9JA
Other Ways To Support
If you like what I am doing, please consider voting for my Hive Engine witness with your staked WORKERBEE!
https://tribaldex.com/witnesses
Get started playing Splinterlands, the top blockchain game in the world, today!
https://splinterlands.com?ref=thelogicaldude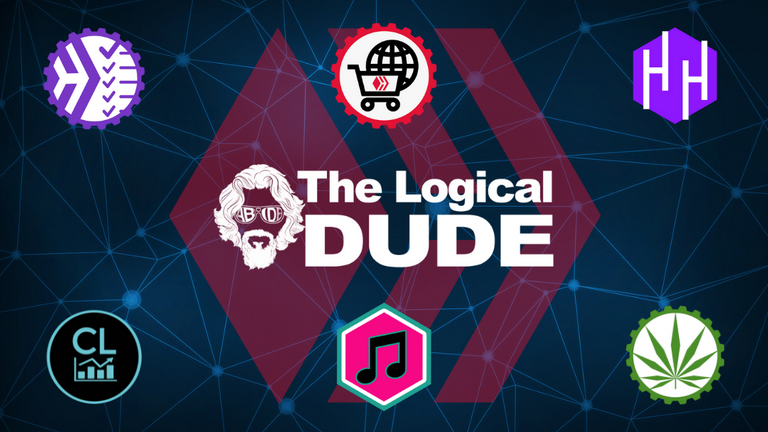 ---
▶️ 3Speak
---
---