My Splinterland Card Drawing #22.
Hello, I hope everyone has had a good week and I hope you all have a good weekend! Remember with the !hbit command you can only do two other ! commands now with it in a reply. I will let you know that I will be doing an extra contest on the fourth of Jully for a Legendary. I have the list done and it will be at the bottom of the blog. I have noticed again some people that have used ! commands that I give points for don't go thru so if you don't see your name there means your command never worked. I want to thank all of you for all the best wishes, support and for being understanding and positive with the comments. All of you are awesome and I could not have paid for a better community of people. THANK YOU ALL for being understanding.
I am now down to every 2 days, and I am sorry to say that I have decided it is going to stay at 2 days for a while. For each card that I put up for prizes, I have also added the lore of the card below them, read them if you are interested, together they kind of make a story. If you can do an upvote so the cards can get better everything these giveaways make, go to getting better cards it is not for me.
Congratulations on the to the winners of drawing #21 who were dub-c and emitv who got a Chaos Legion card for being followers.
The cards are sent.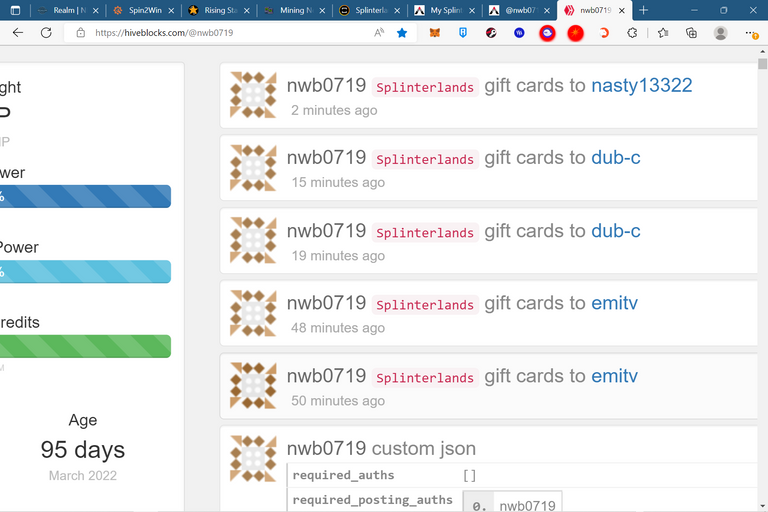 Now on to the drawing.
I have decided to start giving to the community by holding a card raffle every five days starting off,(Now down to every two days) then decreasing every two raffles, until it is every day. I have had to change it two every two days for a while do to family business.
It will consist of a first, second and third place, randomly selected. The hive that is earned will be used for future contests for more expensive cards. The more followers, upvotes and comments, the better the drawing gets. I have added where you can get extra entries into the drawing not required but very appreciated.
To be entered:
*Comment bellow and like.
*Add your in-game name in comment.
*Repost= extra entry(more than ten followers)
*Mining in the comment with !HBIT= extra entry
*Please follow=extra entry and if you take 1st, 2nd, or 3rd place you get an extra random card, not required but very appreciated.
*Check out TEERANDOM and GOLDMEMBER ARCADE on TWITCH.TV, follow and get an extra entry into every drawing.
THE CARDS
                                         First Place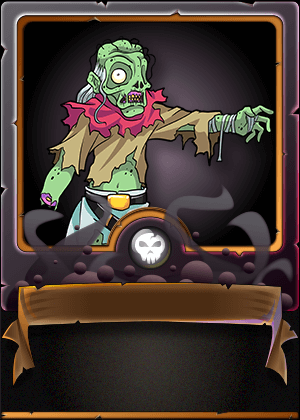 A fledgling Dark Eternal is also known as an Animated Corpse. Emerging from the Tar Pits of Creation in the Southern Waste of Mortis, each fledgling must first shed what remains of its mortal flesh. While in decay, the Animated Corpses are placed on the front lines to speed their transition.
                                         Second Place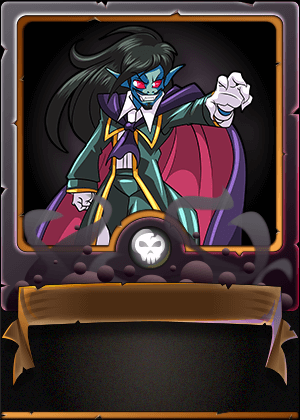 Some Dark Eternals choose to turn their back on the Dark Codex, giving in to the temptation of Soul Harvesting. It is a disgusting and archaic practice that takes over the soul of its practicer. Eventually the Soul Harvester becomes addicted, needing to feed off living souls to survive. This is the birth of a Vampire.
                                          Third Place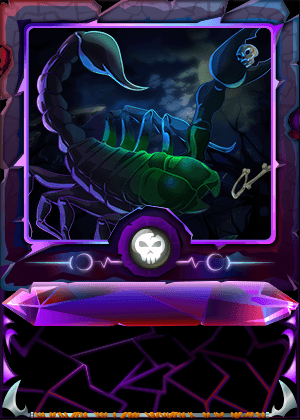 Near the eastern edge of the Rayso Range in Mortis, the creepies and crawlies grow to be quite massive. In this survival of the fittest giant insect situation, the scorpions have truly thrived, bullying every other species into submission. The Lord of Darkness believes the huge insects are a result of the strange purple gasses that seep out through the cracks of Bren-Ha, and he has plans to throw larger monsters into the mountain as an experiment.
GOOD LUCK
THE POINTS LIST
screamheart-111
candnpg-1card-111
jakkal-2card-
kheldar1982-111
instamental-11111111
curtis90-1card-
dub-c-1card-111
eijibar-1
drnoobpro-11
tinyputerboy-111
thaddeusprime-1card-11
shawnmichael-gt-11111111
elfino28-1111
casimirio-1111
taintedblood-11
eustacekid-1111
gregory-f-1card-11
maakue-1
waynechuasy-11111
danideuder-1111
lorddiablo-1
arpuch-1card-1111
mxm0unite-1
kimikimi-11
txracer-11
xheadhunterz-1111111
noonespecialz-11
ericburgoyne-111
sieghard1990-1
jonimarqu-111
lordshah-1
Please let me know if you do not want to be on this list below for my giveaway's.
@lorddiablo @monster.farmer @teerandom @mattlafourcade @walnutz
@blackfoot92 @aemaez @eirth @alexis666 @fire-born @yasky @Butops
@emitv @jakkal @drnoobpro @shawnmichael-gt @thegoliath @rtonline @eirik @sheikh27 @luizeba @tengolotodo @blitzzzz @dubble @relf87 @mr-house @seeweed @patomal666 @handtalk5 @mcrahman91 @dagz @kimikimi @hatdogsensei @highhaschdi @spicywing @kheldar1982 @tertius @danideuder @circlebubble @lordflu @magalli @cynano @casimirio @kyo-gaming @stekene @bananofarmer @dtam @dewabra @jmehta @makhinoo @amaillo-m @jfang003 @irisworld @pix21 @technocrypton @elfino28 @candnpg @squishna @ghostlybg @gregory-f @taintedblood @screamheart @trashyomen @nex711 @myeong @mairapanelo @thaddeusprime @orebutb3 @tinyputerboy @nysster @instamental @stamato @kimikimi @curtis90 @jingo-submo @lordanquek @ianballantine @vaporent @donpapy @ecto1337 @diochen @deathstarer7 @henruc @scfather @submo @mxm0unite @brando28 @pero82 @pandachef @tub3r0.gaming @highfist @mcrahman91 @tedus @koodies @assasinos3 @derfabs @gondek @lordshah @flummi97 @karmaa13 @lovefallen @tub3r02 @dub-c @jonimarqu @maurye23
---
---