Photography in Cold Mountain - monomad daily chalenge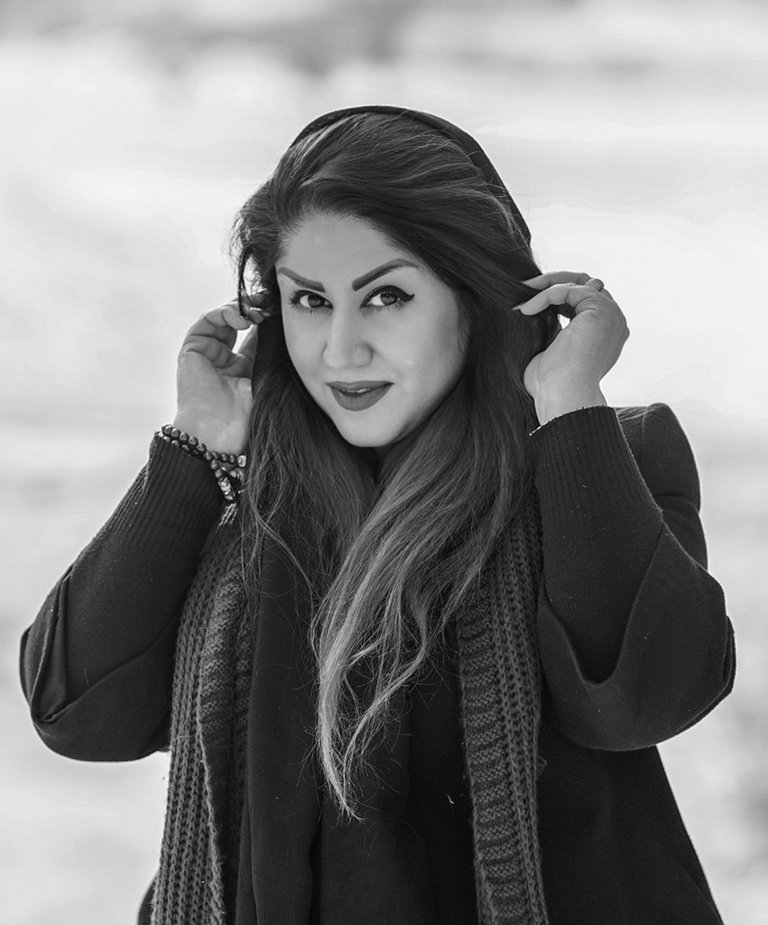 Hello everyone, I'm Menti and I'm back with another blog and another photography. I hope that in these hot summer days, everything will be fine there.
Near where I live, there is a mountain area that usually always has snow due to its high altitude.
When we decided to go for a walk, we unconsciously took that direction, when we got there we decided to take pictures, I always have my camera with me.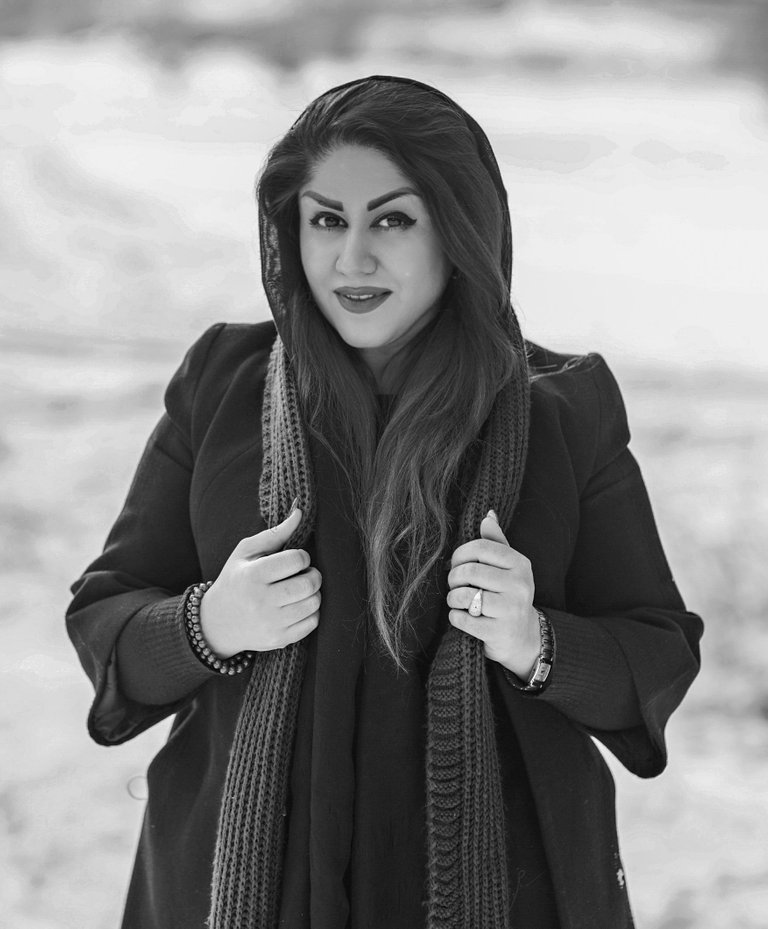 Faridah's chosen style was with a warm coat and a neck scarf that could keep her warm in that cold, this is a very good option to live in a place where you can experience the change of season after a day of driving.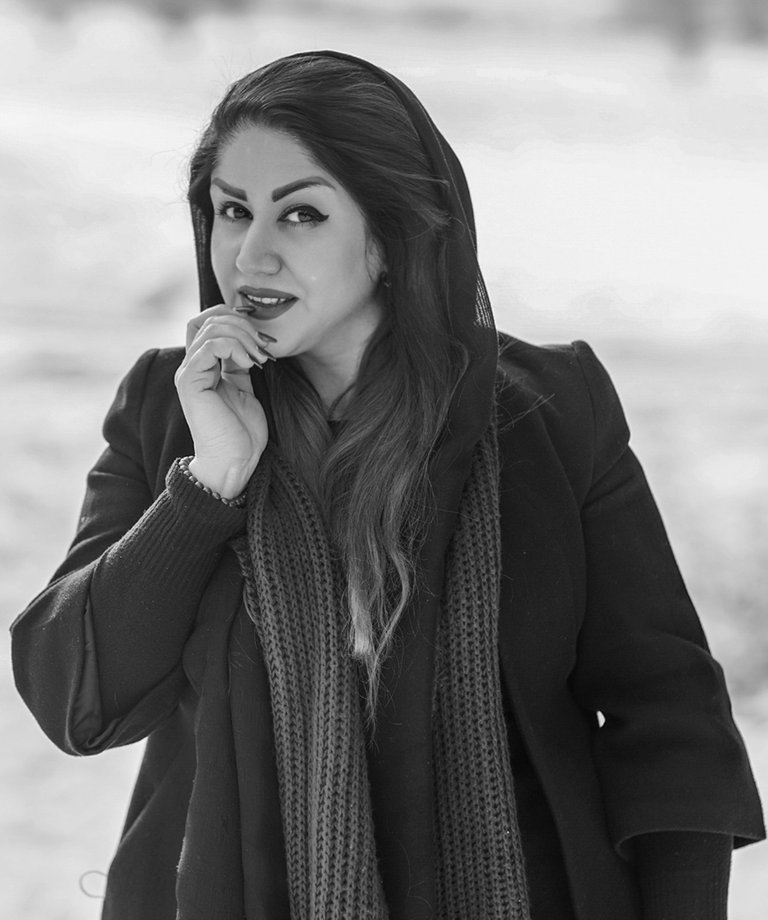 We started taking pictures and chose the available poses. The only problem was that I put the model's back to the sun, and I created the main light that illuminates the model's face.
My dear friends know that the most important subject in photography is lighting.
Sometimes with existing lights and sometimes with other methods and with different lighting, you can give beautiful effects to the photo.
I usually do three-point lighting, which is one of the best lightings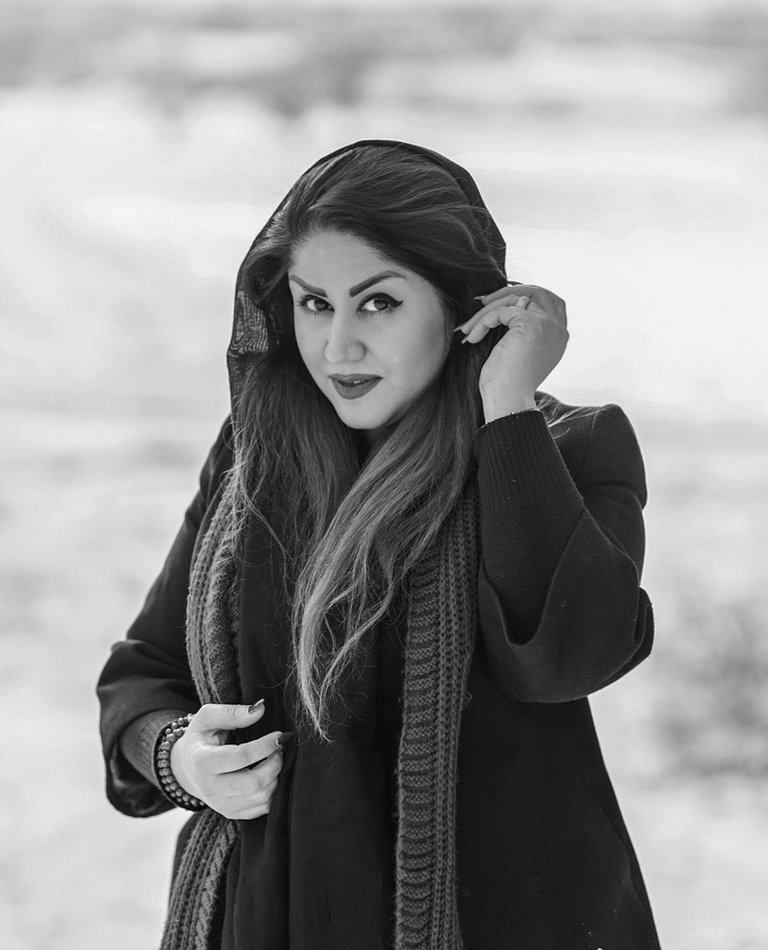 Regarding the correct placement of lights, I would like to say one thing that can be very helpful to those who want to know more about light and are at the beginning of the journey.
Also, draw an imaginary line from the front of your model's leg, which divides the model's position into two front and back parts, in the front part, the key light and fill light are placed.
and in the back part of the head light and backlight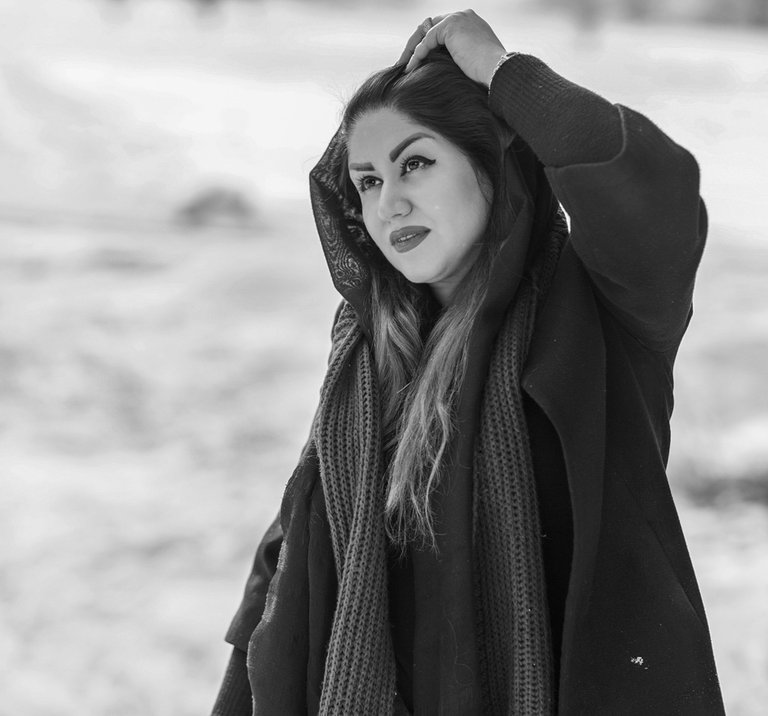 Photography has always been my love and I'm sure I can do it with all my heart forever, even if it's for fun or work, I go out, the camera is always with me, and I'm nowhere without it.
Thank you and have a nice day.
Photography by @menati
Model @ farideh.shahedi
---
---