ESP/ENG] Rising Star - La historia de Rob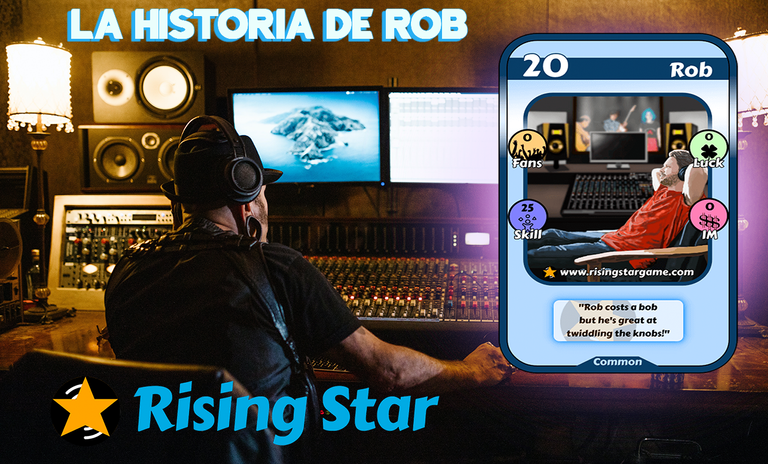 ---
Roberto Gutiérrez, mejor conocido por todos como el buen Rob, este gran productor musical antes de poder cumplir su anhelado sueño tuvo que pasar por muchas pruebas de la vida para lograr su meta personal. Roberto inicio su carrera siendo un DJ poco conocido en su ciudad, su gusto por la música desde niño lo hizo conocer muchos artistas y géneros musicales, desde entonces, la música se convirtió en su principal motivación.
Roberto Gutiérrez, better known by everyone as the good Rob, this great music producer had to go through many trials of life to achieve his personal goal before he could fulfil his dream. Roberto started his career as a DJ little known in his city, his taste for music since childhood made him know many artists and musical genres, since then, music became his main motivation.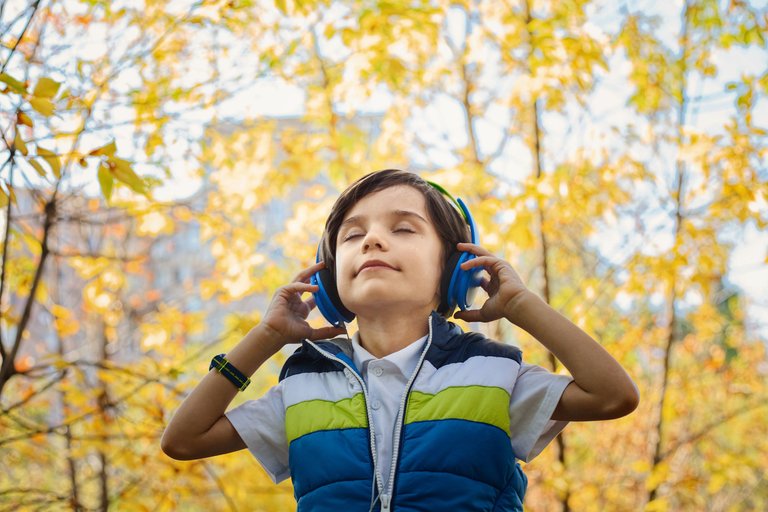 Teniendo un gusto muy variado por la música, comenzó a crear sus primeras mezclas en una antigua computadora familiar. Esto al principio lo desmotivaba un poco por la falta de experiencia que tenía, pero con constancia y muchas ganas de lograr su objetivo fue creando sus primeras mezclas de sus canciones favoritas.
Luego de haber grabado varias mezclas y de conocer un poco más de música se sentía listo para comenzar su camino, desde entonces soñaba con convertirse en un gran productor musical, poder grabar muchísimas canciones y apoyar a todos los artistas que necesitaran de su ayuda, pero sabía que para lograr su objetivo debía darse a conocer ante las personas por lo que su decisión fue comenzar siendo Dj.
Having a very varied taste in music, he began to create his first mixes on an old family computer. At the beginning he was a bit discouraged by the lack of experience he had, but with perseverance and a lot of desire to achieve his goal he was creating his first mixes of his favourite songs.


After having recorded several mixes and knowing a little more about music he felt ready to start his way, since then he dreamed of becoming a great music producer, to be able to record many songs and support all the artists who needed his help, but he knew that to achieve his goal he had to make himself known to people so his decision was to start being a Dj.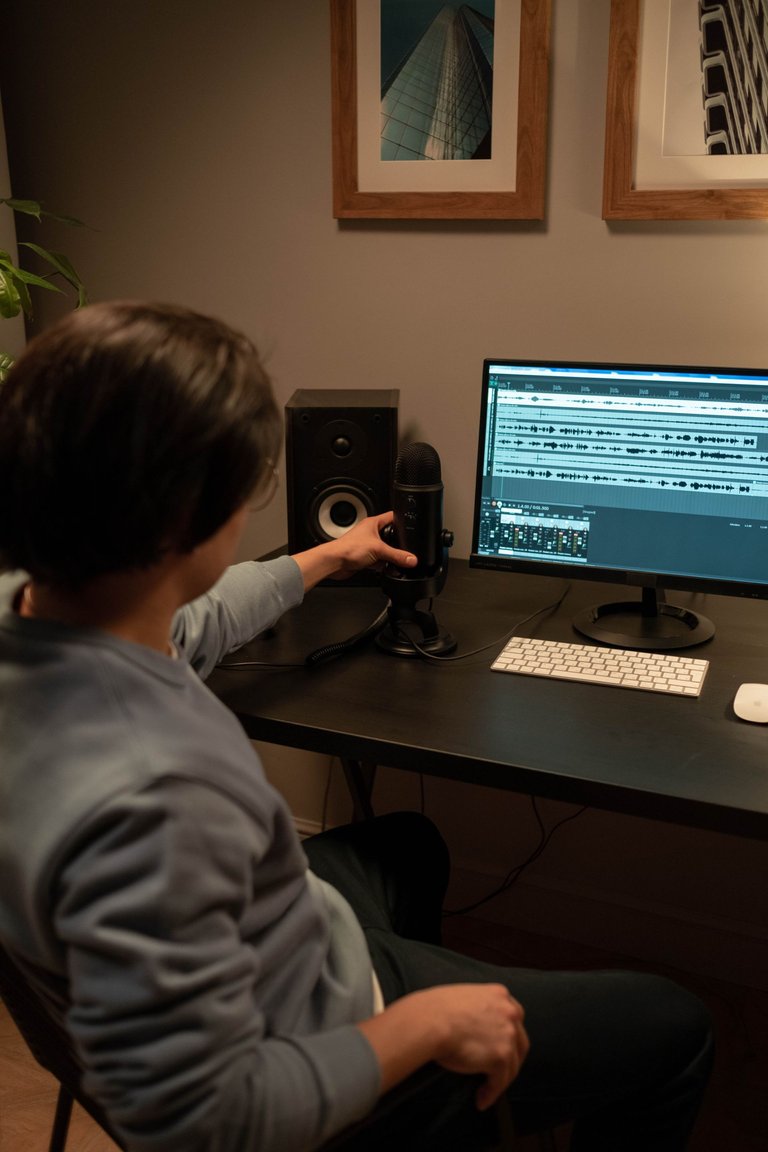 Ante la falta de equipo Roberto grababa sus mezclas en CD y solía colocarlas en las fiestas que hacían sus amigos los fines de semana, esto al principio lo avergonzaba un poco, no sabía si a las personas les gustaría su trabajo o no, pero sin importar lo que dijeran confió en lo que había realizado. Las primeras impresiones fueron algo variadas, pero en la mayoría positivas, sus amigos no podían creer que Roberto podía crear tales mezclas con tan pocos recursos.
Sus amigos al ver tal potencial quisieron apoyarlo un poco más, empezaron a realizar fiestas cortas por la tarde con las mezclas de Roberto, esto poco a poco logró que nuestro Rob ganará seguidores de su trabajo. Por medio de todo esto, Roberto aprovecho la oportunidad y realizo una campaña local de donación para poder comprar el equipo necesario para realizar su trabajo en vivo, esto al principio a muchos les causo algo de molestia, pero al final decidieron apoyarlo.
In the absence of equipment Roberto recorded his mixes on CD and used to play them at his friends' weekend parties, which at first embarrassed him a bit, he didn't know if people would like his work or not, but no matter what they said he was confident in what he had done. First impressions were somewhat mixed, but mostly positive, his friends could not believe that Roberto could create such mixes with so few resources.


His friends, seeing such potential, wanted to support him a little more, they started to throw short parties in the evening with Roberto's mixes, and little by little this made our Rob gain a following for his work. Through all this, Roberto took the opportunity and made a local donation campaign to be able to buy the necessary equipment to perform his work live, this at first caused some annoyance to many, but in the end they decided to support him.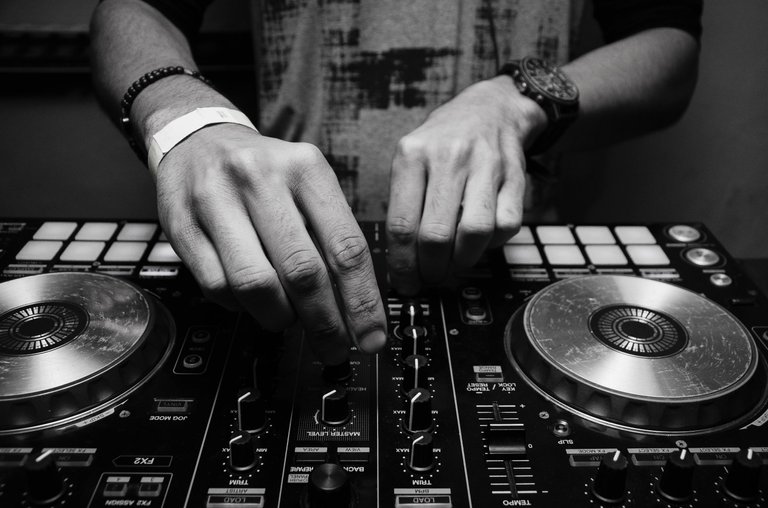 Muy emocionado Roberto logro comprar un pequeño equipo para realizar sus mezclas en vivo, aunque al principio le costó adaptarse a todo esto sin problemas logro ofrecer un buen trabajo. Poco a poco el nombre de Rob fue sonando en varias partes, lo que le permitió presentarse ya no solo en fiestas sino en espectáculos y shows más grandes.
Very excited Roberto managed to buy a small equipment to make his live mixes, although at the beginning it was difficult to adapt to all this without problems he managed to offer a good job. Little by little Rob's name was being heard in various places, which allowed him to perform not only in parties but also in bigger shows.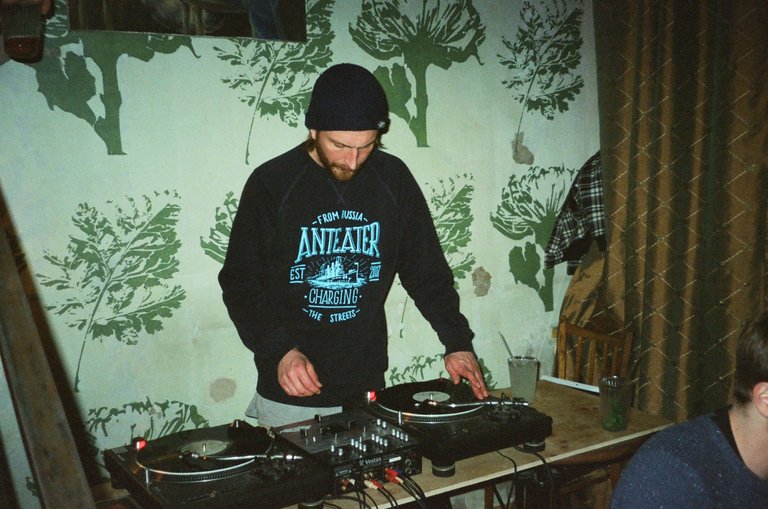 Después de un largo tiempo Roberto se convirtió en un gran DJ, logro dominar la música a la altura de artistas como David Guetta, Martin Garrix. Todo esto le abrió las puertas para poder crear su propio estudio de grabación en el que comenzó a realizar algunos temas de su autoría, ante tal éxito fue contactado por productoras para que grabara y produjera temas en conjunto con artistas locales e internacionales. Su gran trabajo le permitió producir temas e incluso grabar discos muy bien recibidos por la crítica, con todo este éxito pudo llegar muy lejos y sin duda nuestro gran Rob logró cumplir su anhelado sueño.
After a long time Roberto became a great DJ, he managed to dominate the music at the height of artists such as David Guetta, Martin Garrix. All this opened the doors for him to create his own recording studio where he began to make some of his own songs, before such success he was contacted by production companies to record and produce songs in conjunction with local and international artists. His great work allowed him to produce songs and even record albums very well received by critics, with all this success he was able to go very far and without a doubt our great Rob was able to fulfil his dream.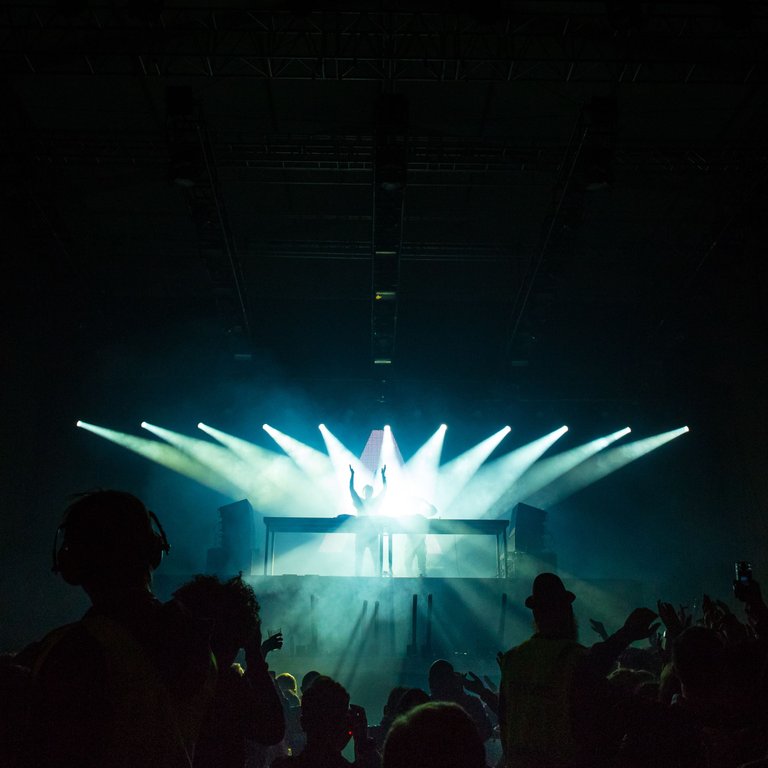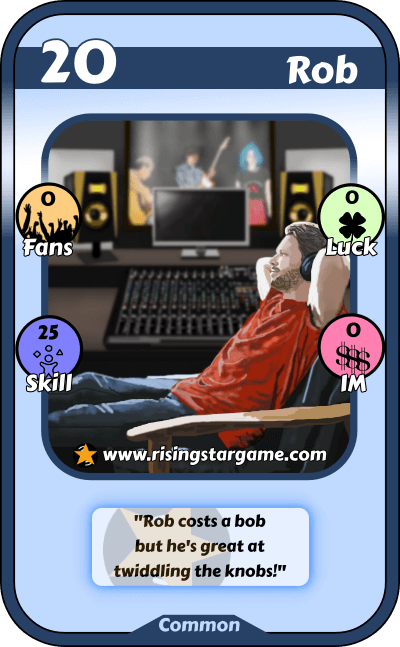 Translated with DeepL (free versión)


---
---