Larry is Alive - July 20, 2023 - Day 46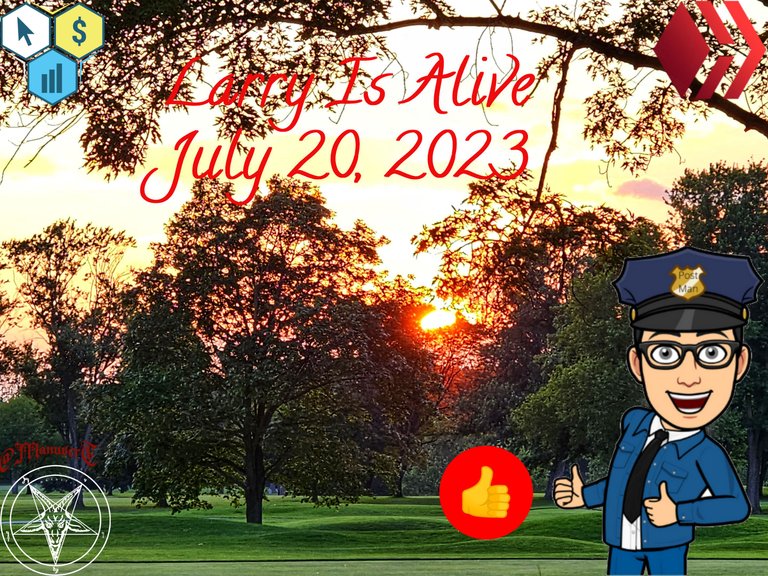 Hey Hivers,
Confirming what I was saying last week, this is my sixth Thursday in a row completing a hunt in the contest. This is nice to finally get a bit of consistency. In fact, this week, not only did I hunt with Larry on Thursday, but we did hunt other days too. And I will probably keep doing that. I don't think a post will be published every time, only on Thursdays for the contest though. The past few days and even weeks, I have been pretty busy with lots of meetings for work, but for some of them I am only a spectator and the spectacle is not always very interesting. That allowed me to spend some time hunting, a lot in some cases. Like today, really a lot of clicking and surfing. Larry is definitely Alive and delivers everywhere! Without any more delays, let's follow him on his route and check all the details.

The Hunt for Larry
---
    Listnerds

I mentioned it last week, I am doing much better at Listnerds. I am taking the time to sort through all that spam every day, and now my inbox looks cleaner. Really just some of the spam is left, because I don't want to open all these emails with no real value. In between though, there's always good content, and with a cleaner inbox, it makes it easier not to miss it. Anyways, here is the proof of completion for today: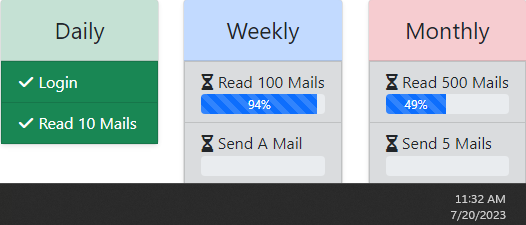 ---
    LeadsLeap

At the next stop LeadsLeap, this is still far from my record, but it was a great clicking day. Also I finally started to add my Coop link in a few places, and we will see this Friday what kind of earnings we can hope for. If it looks promising, I will look into advertising it more. As for today, here is the proof of completion: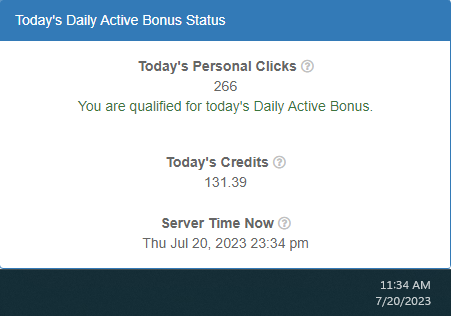 ---
    TRAFFICadbar
<

Also a great clicking day at TrafficAdbar! I don't think we reach over 200 websites visited very often. Unfortunately, the LeadsLeap Coop link cannot be added here. That's a shame because it would get me a lot of hits. Anyways, here is the proof of completion for today: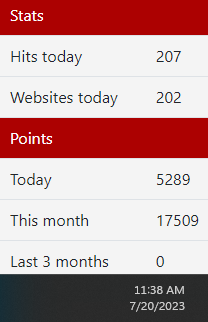 ---
    CTPX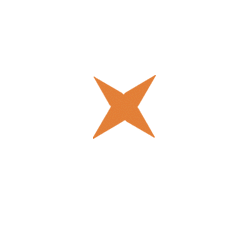 Same trend at CTPX, lots of Xploring. But surprisingly, no drawing win today. But I am not complaining because I did win a couple of times this week, even on days with much less Xploring. I guess keeping the Xploring in the same hour really increase your chances of winning, and of course random luck! Here is the proof of completion for today: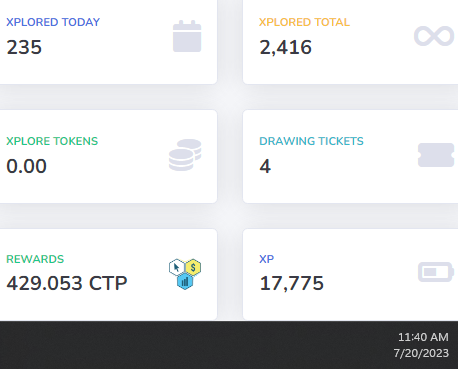 ---
    Infinity Traffic Boost

As often, maxed out the number of pages surfed (100) at the next stop Infinity Traffic Boost: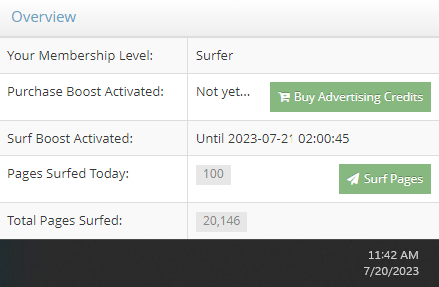 ---
    Free Advertising For You

And finally the last stop at Free Advertising For You. I was able to complete basically all the tasks, except the Surf Clicks: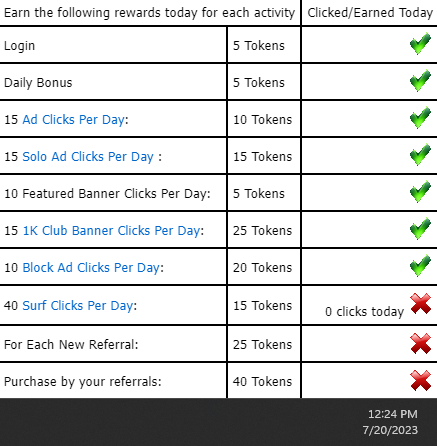 But they didn't have enough Block Ads for me to qualify for all the daily contests. I know it's probably not very important, but that always pisses me off when that happens!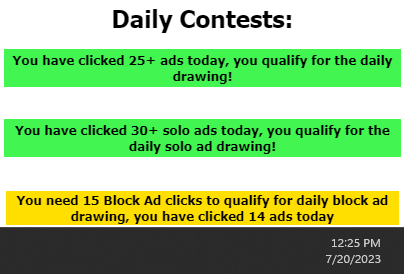 And that is it, another successful hunt: Larry is Alive and delivers everywhere! And before 1pm, that's not very usual for me. Now time for breakfast because I am getting hungry. Some big thunder storms are supposed to be on the way this afternoon, so not sure I will have time to go for a walk with Kaia before, but hopefully it clears up before nightfall so we can visit our forest before it gets dark. We will go for a long walk one way or another!
Happy hunting to y'all and see you next time!
And finally, for anybody that would like to know more about what this hunt is all about, here's the link again with all the details.
---
---