Larry is Alive - August 31, 2023 - Day 51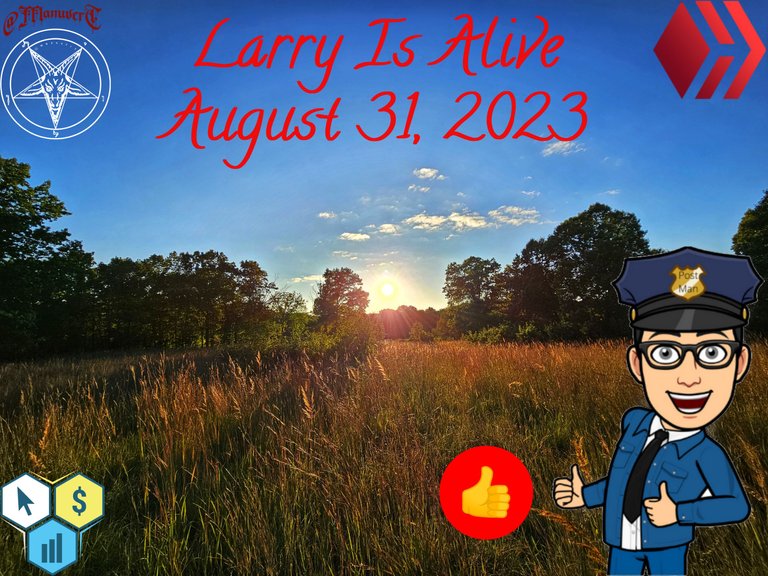 Hey Hivers,
The streak is still on, it is five hunts with Larry in a row on Thursdays. And you guessed it, just like the previous weeks, it is a lot of clicking and surfing! My system works well now, and it's been quite efficient. And that means Larry is Alive and delivers everywhere! But Larry is a bit sad, because our usual walking buddy Kaia is injured. That means no daily walks in the forest, and into the sunset as usual. That's why he asked me to make this beautiful view from a park we visited this week end as our cover picture today. Anyways, let's not delay the hunt any further, let's follow Larry on his route and check all the details.

The Hunt for Larry
---
    Listnerds

Once again we started at Listnerds. I've been a bit lazy there this week, because it was just too tedious to sort through all that spam. But today I took the time to clean up my inbox and read quite a few mails. That's of course not sufficient for my monthly task, but that's no big deal. Here is the proof of completion for today: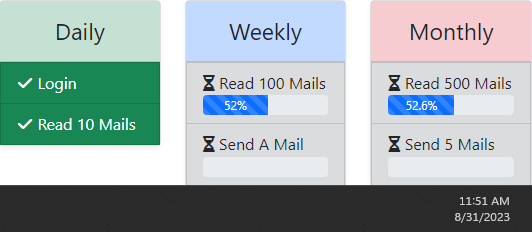 ---
    LeadsLeap

Then of course LeadsLeap. Lots of clicks again, and also thanks to CTPX, my coop earnings are increasing a little bit. Let's where it goes. As for today, here is the proof of completion: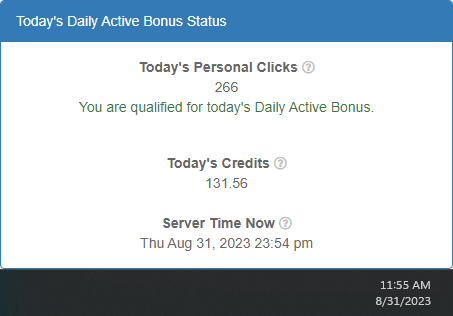 ---
    TRAFFICadbar
<

Nothing really different at TrafficAdbar, about 200 sites visited, and lots of points accumulated. I still didn't look into how to use them, but it will happen some day. Here is today's proof of completion: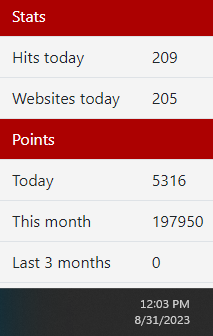 ---
    CTPX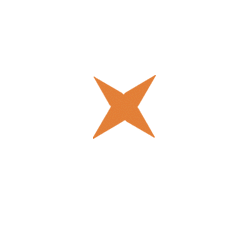 CTPX went Xtreme today, so I tried to Xplore even more than usual. Like I said above, that converts into more clicks to my LeadsLeap coop links. Here is the proof of completion for today: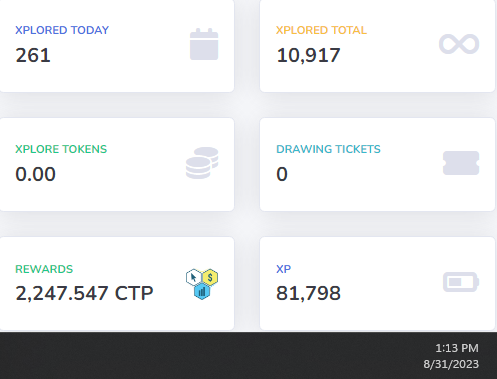 And of course, the more you Xplore, the more chance to win one of the CTP draws. I won two in a row today, and I'm sure I might win a couple more before tonight.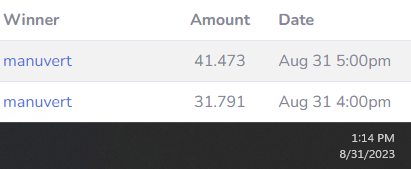 ---
    Infinity Traffic Boost

Just a routine day at Infinity Traffic Boost, maxing out the number of pages surfed at 100. Here is the proof: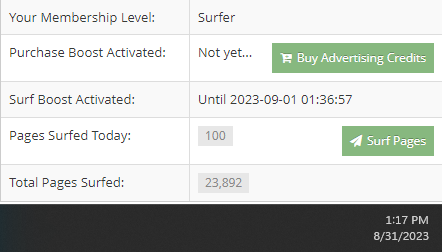 ---
    Free Advertising For You

And same thing at Free Advertising For You. Except for the 'Surf clicks', I always try to complete all other daily tasks to maximize the tokens I get. And like i said, I should really thought about how to use all these credits. Anyways, here is the proof of completion for today: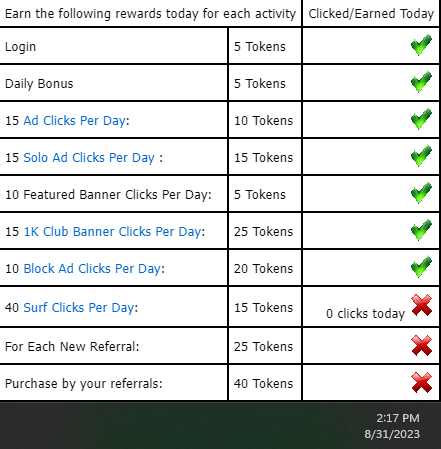 I was surprised today with the Block Ads. Sometimes, they don't have enough for me to qualify for the daily prizes, but today they had more! First time I see that.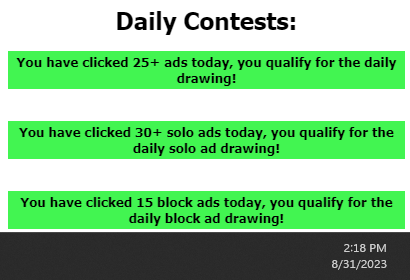 And that is, another successful hunt with Larry: he is Alive and delivers everywhere. It's not as early as the last couple of weeks, but before 3pm is not bad. Now after my breakfast, I'll probably have to work a little bit, as I wasn't very efficient so far. I also have to help a friend move some heavy stuff later in the afternoon. And I'll probably finish the day with a run since I cannot go for a walk with Kaia.
Happy hunting to y'all and see you next time!
And finally, for anybody that would like to know more about what this hunt is all about, here's the link again with all the details.
---
---