I REMEMBER

It was a time when I never knew the meaning of love, or what it meant to truly love a person unconditionally. She was everything a guy could ever ask for, but I wasn't having any of it because I wasn't even ready for life. Teenage life like my mum would say is a life of storm and stress, one can never know where life will take them, whom they would meet, or with whom they will spend forever with because of all the emotions boiling up in that season. Those were the words my mum told me as a teenager, and I only got to remember them after I had with an attitude driven away the second-best thing that had ever happened to me.

Image By freepik
She was the same age as me, and two classes below me in high school. I took notice of her in my final year in high school, but to her, I was always a prayer point waiting to be answered. Taking notice of her was the best thing that had happened to her then as mustering up the courage to talk to her crush was something she found scary. Noticing her made her feel she had finally met her forever. For me, it was another cheap fish waiting to be devoured. Unfortunately, I ended up falling in love with the fish I meant to devour after 11 months of putting her through the hell of loving a guy with no purpose as to what he wanted out of life.
I remember the moment I finally understood the meaning of love, it was right in her eyes at her graduation party, wearing that light makeup that made her glow. I remember walking into that party not knowing what to expect, I saw her (whom I had been seeing for the past 11 months) but something changed, it wasn't her, it was all me. Something lighted up inside me, I felt the need to make her a big part of my life, I had finally seen a future with her, and at that instant, I was ready to make everything work out fine, I was ready to make up for the last 11 years I had made her cry at least once in a month, I was ready to make up for the times I wouldn't pick her calls because I was waiting for another girl to call. But life had plans to ensure my plan would be aborted.
The abortion procedure started the day after her graduation. I gained admission into a higher institution, far away from home and definitely from her. She was ready to make it work despite the distance, but after my first school trip, I knew I wanted her, but was no longer ready to be the source of her pain emotionally. I thought it was best to give her the final blow by ending everything even though I knew I was going to be hurting myself too. Giving her the message of my decisions broke her before I could tell her the intentions behind them. Her knowing my intentions only made things worse, I thought she would listen to reason, but the heart never listens to reason.
The news broke her so bad that despite knowing my intentions she passed out from overthinking. Her parents could not phantom how their little girl would be having high blood pressure at such a tender age. But I think that was the moment everything changed. I had taken her to her limits, and by the time I wanted to make up for everything, I had lost her to another. Someone she never loved, but decided to date with a vow never to forgive me for the pain I put her through. She made sure reaching her was impossible, and the pain for me lasted for 5 years until I finally decided to give up hope that I would be able to make up with her. It's been over 8 years now, but I remember like it was yesterday.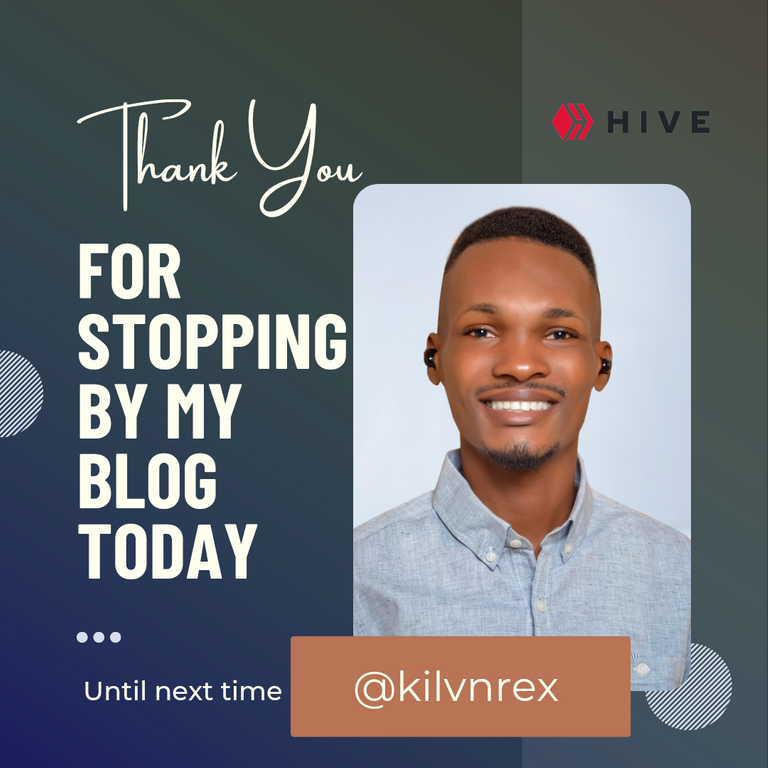 Posted Using InLeo Alpha
---
---