Mushrooms, Heralds of Natural Conditions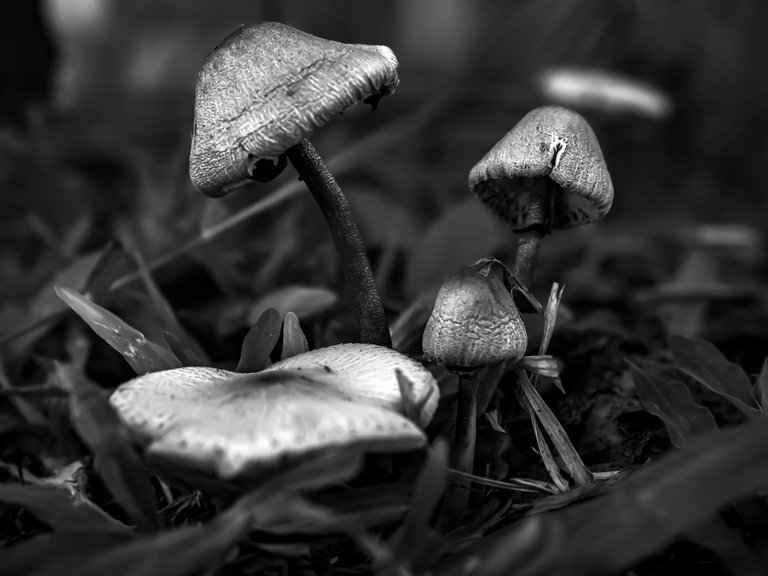 The opening sentence of my post this time is "Where there is moisture, there are mushrooms". Yes, lately the intensity of rainfall has started to increase, which causes the environment to feel cold. This condition has also been represented by the presence of fresh mushrooms, a sign of this natural phenomenon.
Here are some photos taken to illustrate this natural phenomenon: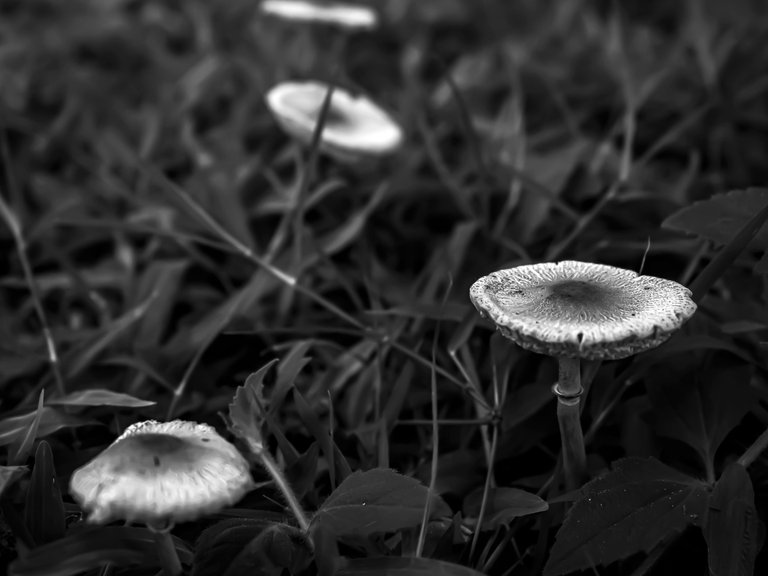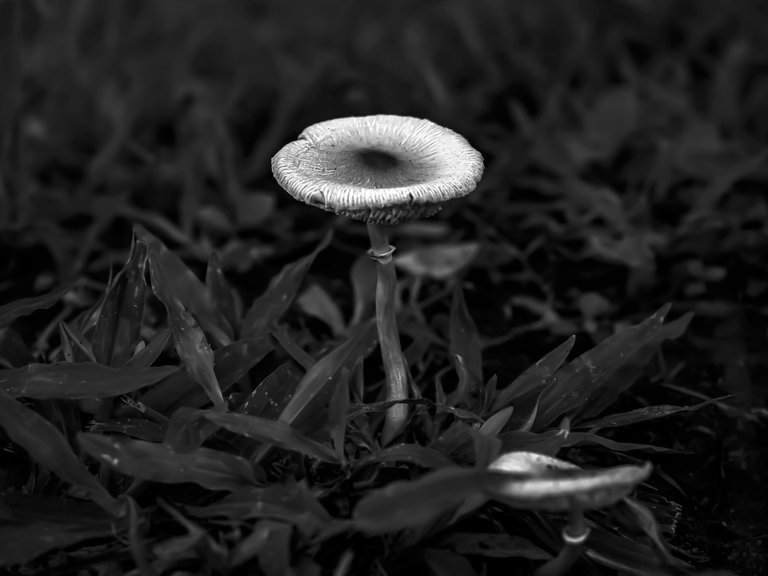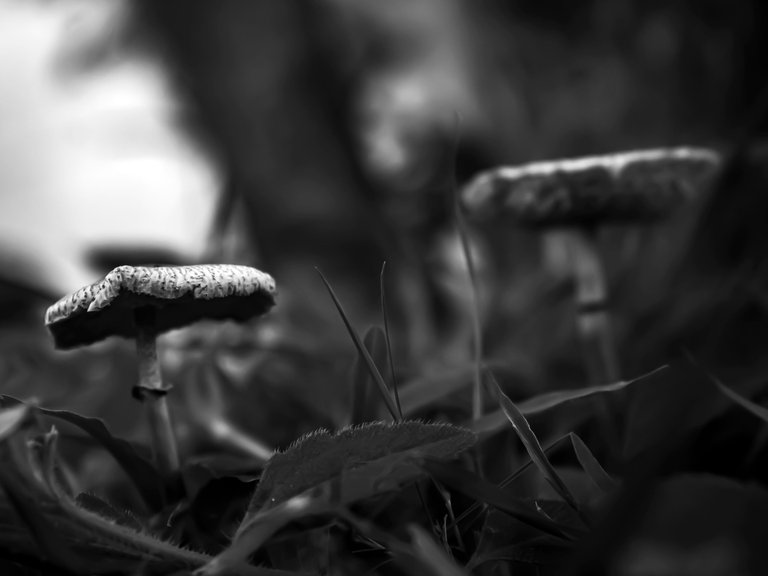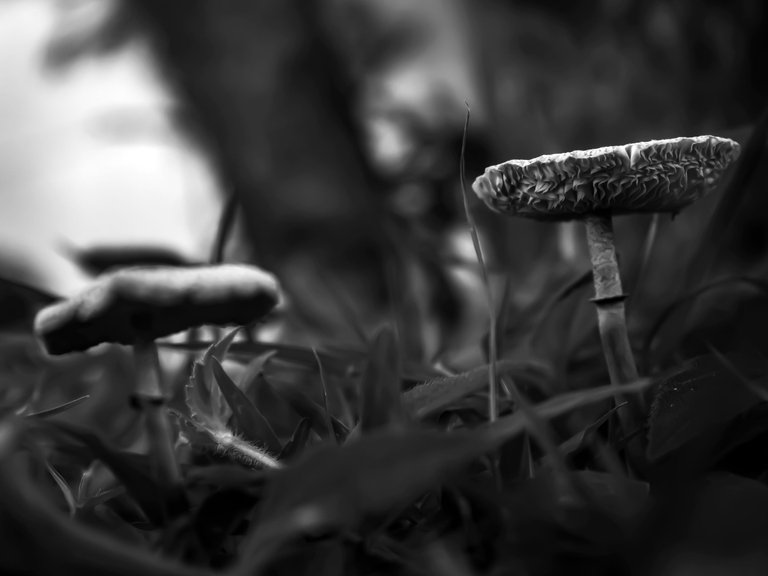 This mushroom was discovered in a garden area of the banking building in my city. This mushroom's binomial name is Panaeolus antillarum. These mushrooms look very fresh. I think they absorb the nutrients that come from the dry leaves lying around.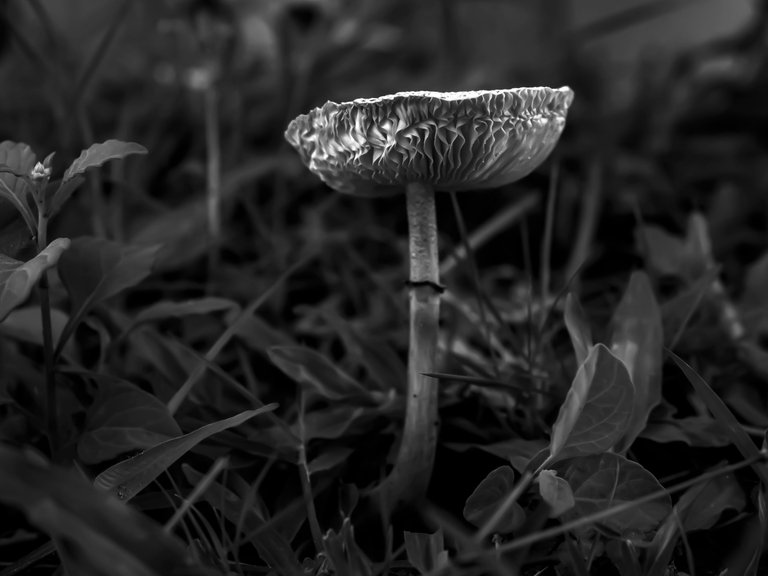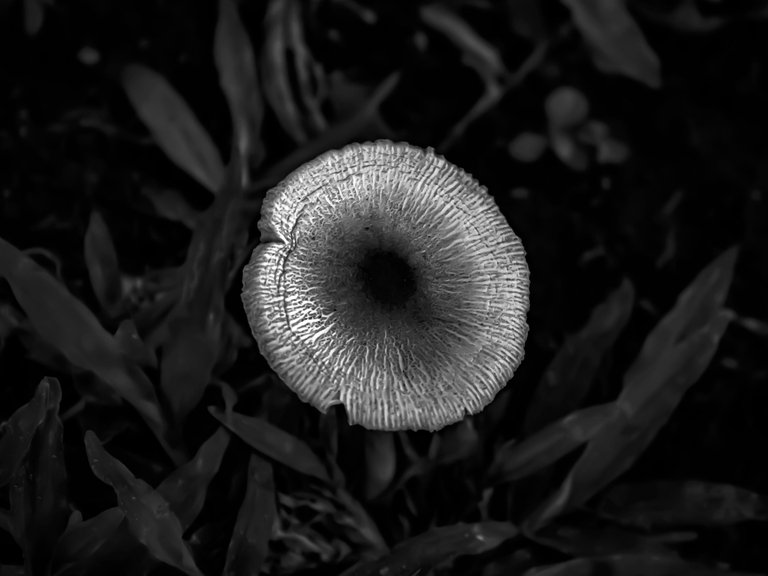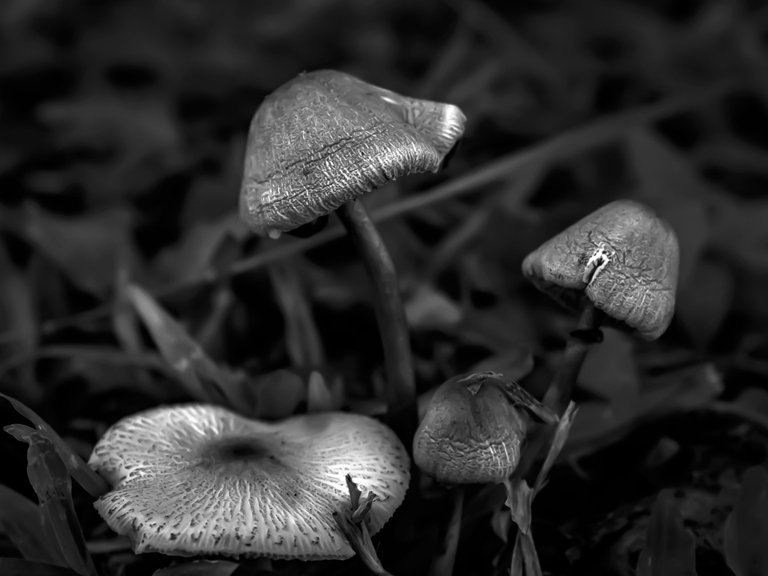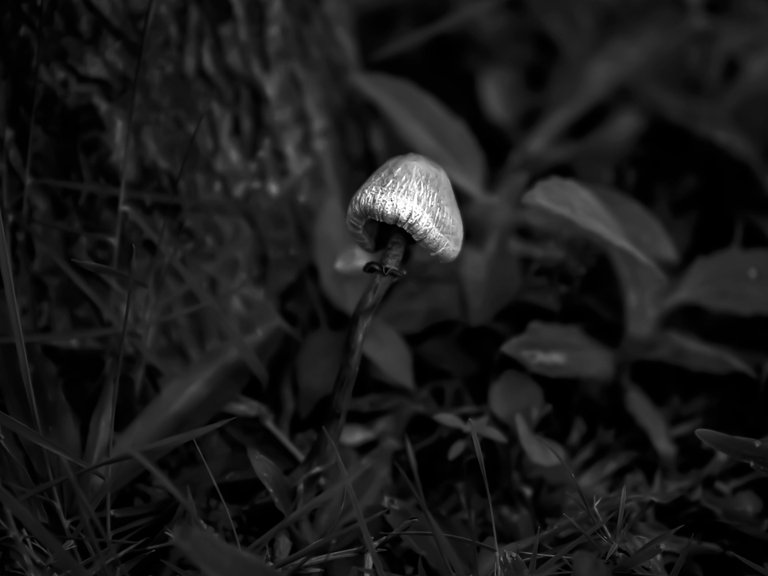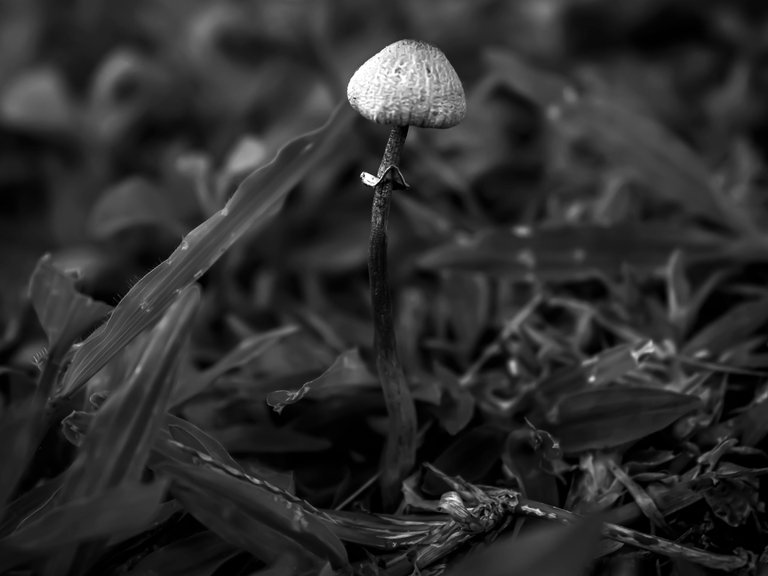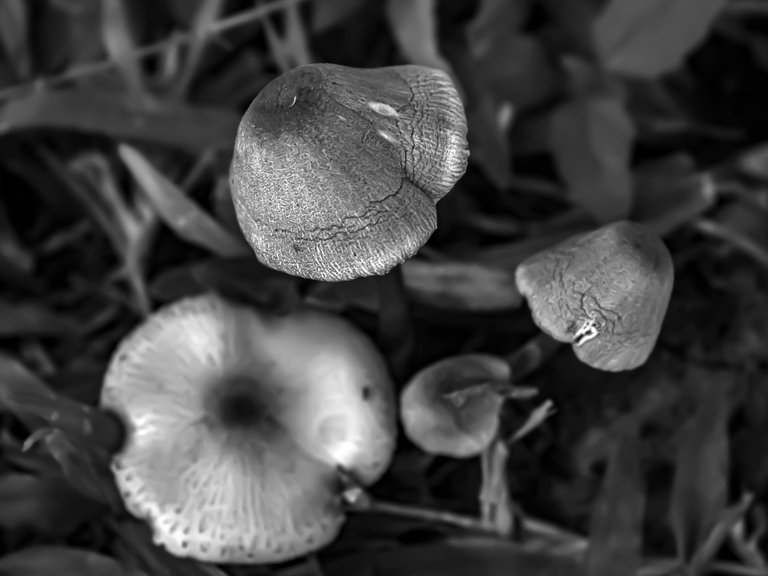 I'm sure the presence of this fungus also carries a message about the condition of our environment, and now it's their turn to enjoy a cool environment with as soil moisture as they like because tomorrow various possibilities will occur.
Photographed by @ichsannanda with Canon EOS 700D camera+17-50mm Lens. Edited in Adobe Photoshop, and I submitted this post for the daily #monomad challenge hosted by @monochromes.
---
---