$HUSTLERM: Introducing the "Hustler Halving", Building a Community-Funded dCity, PLUS, Hustler Tokens + DeFi?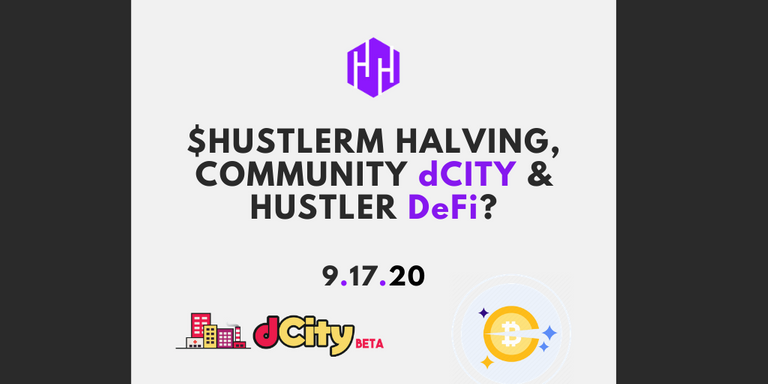 The community has been a bit quiet lately, as many of us have been grinding away with various projects, work, and other real-life matters. But, we're back now, and we are starting to ramp things up!
Here's an overview of some new developments:
Updating our $HUSTLERM miner token distribution rate to account for high burn rates
We are starting a community dCity - the city will focus on optimizing for mining purposes. All cards mined will be sold for $HUSTLER tokens (at a discount compared to other token rates), with 50% of proceeds from each sale being burned
Gathering feedback about the possibility of "wrapping" $HUSTLER token - aka, wHUSTLER, which could be used to provide liquidity to pools (such as Uniswap.org)
Let's dive right into these developments: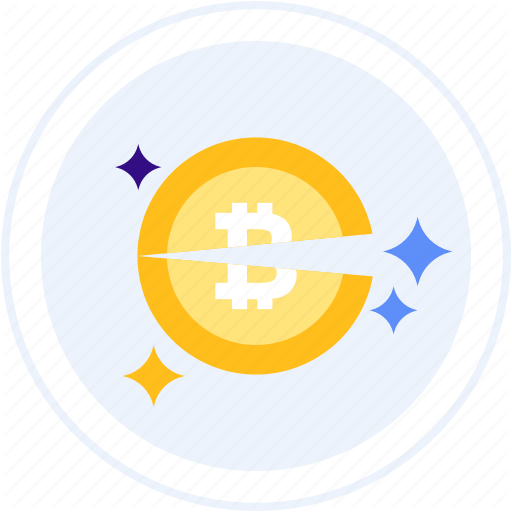 In order to balance things, we are now going to introduce a token halving model for $HUSTLERM
Currently, 84k $HUSTLER tokens are distributed daily and split between all miners staked proportionally
The first "halving" will begin on 9/18/20
Halving will reduce the token amount distributed daily by 50% - meaning the new rate will be 42k $HUSTLER/day distributed
A full "halving" timeline will be shared in Discord and in a post here, once we complete our analysis and crunch the numbers
The purpose of doing this is simple: by slowing our distribution rate, we introduce some scarcity - this should help drive the price up (when combined with our new use cases).
Our focus now will be mainly towards creating further use cases and building up income streams that will help the community grow over time. We also intend to continue burning at a high rate, as things even out. All of this should help $HUSTLER grow, both in transaction volume and price.

Building a Community dCity - A Way to Buy Cards from us with $HUSTLER tokens!

We've decided that we want to start growing a dCity on the community Hive account @hivehustlers. There are a few reasons we think this would be a great idea:
Growth: A way to grow the community through building passive income
Enhances use-case: adding cards to the market that can be purchased with $HUSTLER tokens
Mining: Allows the account to "mine" cards daily, which builds up income
Increased Burn: 50% of ALL $HUSTLER tokens from sales will be burnt immediately
This should help $HUSTLER tokens grow in price
We will also be creating a new badge & develop some "perks" for community members that contribute cards/resources to build our city - we can discuss ideas in the comments below, and in Discord.
Please send any donations (cards, SIM, hive tokens) to @hivehustlers - you'd be helping the community grow and push us towards our objectives faster!

Wrapped $HUSTLER: A dive into DeFi?
We spent some time talking to @fbslo, the developer that created wrapped Hive (wHIVE) and more recently, wrapped LEO (wLEO).
The ability for the HiveHustlers community to wrap HUSTLER tokens is now here - for a small fee.
This allows us to take our $HUSTLER tokens, wrap them, and then provide liquidity to pools (like Uniswap.io) - we'd be able to participate in the DeFi craze that's taken the crypto world by storm over the past few months.
If we want to make this happen, we have a lot of work to do - we have to work together to drive the price of $HUSTLER tokens upwards, increase use cases, continue burning tokens at a steady pace, etc.
We'd love to hear feedback from everyone regarding this - your voice matters. Drop a comment with your feedback!

There is so much more great content in our HiveHustlers community!
We would like to take just a second to remind everyone that posting to the #hivehustlers tag and especially the Community page should be reserved for content related to business, entrepreneurship, incubation, startups, etc. We're making connections with much larger curation groups in an effort to reward those who deserve it, and we would like people interested in our niche to be able to readily find the content they're looking for.

Come join the hustle!
Our community is growing by the day, and we invite you to join us as well! If you're an entrepreneur yourself, our community is all about mutual leverage of knowledge to help everyone propel their businesses to succeed in an ever-changing world. If you're just a fan of the ecosystem and want to watch and support new HIVE projects as they spring to life before your eyes, this will be the place to be! Join our discord and come chat with us!

Thanks for reading! If you enjoyed this post, share it to spread awareness of our humble community, and the amazing people who make it all possible!
---
---