We need your Help to Vote for Silver Blogger of the Week 25
Hello Hello Silver Bloggers!
It's time for the weekly voting for the Silver Blogger / author of the week! This is week 25.
SILVER BLOGGER AUTHOR OF THE WEEK!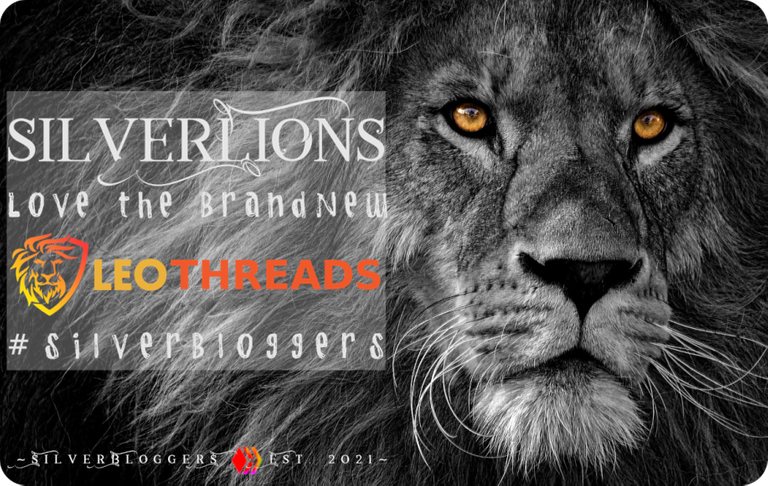 The winner of this poll will get a hefty reward!
The Silver Bloggers Author of the Week will be:
Set as 60% beneficiary of the announcement posts.
Included in a digest that will be heavily marketed on Web2 (e.g. Twitter, Reddit)
Each Friday we shall a post an announcement post announcing the set of four authors with the link to the poll, and announce the winner of the previous week's poll.
Here at SBC it has been a bit chaotic and I have been on holiday for the last couple of weeks. A big thank you to @coquicoin for making the week 23 post, however internet issues beat us last week...
Congratulations @lizelle you were the winner of week 23's poll with A Sad Goodbye at the End of the Road, and have been set as 60% beneficiary of this post.
As part of the Weekly Top Authors Initiative a new Hive account has been set up @weeklytops and their post Hive: Author of the Week initiative explains the whole process in greater detail.
After that the winners of all communities who take part in this initiative will be announced by @weeklytops in a weekly digest.
The latest relevant digest can be seen Authors of the week! | Week 23

Week 25 nominated authors and their posts are:
We have re-created the Poll for this week.
⬇️⬇️ The link to the poll ⬇️⬇️
How to Vote
Make sure you're signed in to LeoFinance.
Go to the linked poll thread above and cast a vote
The poll will refresh and show you some results. Note: your vote may not be reflected immediately.
When you click that Vote here link you will see our poll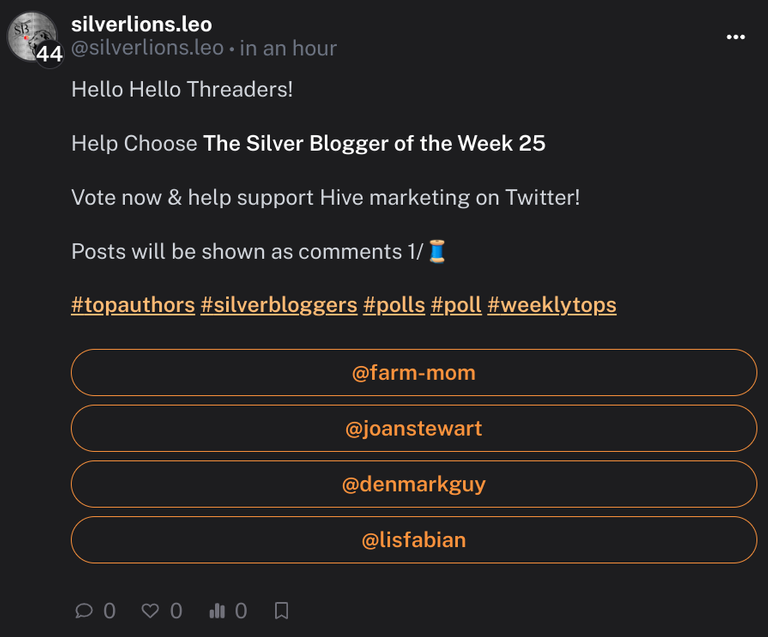 If you are having problems do leave a comment here or in Discord.
Finally
We would love to get more eyes on this post and all community posts from - @hive-106316 - our Silver Bloggers account. This is why we make a point of reblogging your posts. Please do the same?
Also -
Please Follow and interact with @hive-106316
Assuming you're (and even if you're not) a subscribed Silver Blogger please follow our "mother account". That way you're sure not to miss any updates, challenges, curation posts as well as brilliant subscriber posts that we re-blog.
It's easy to follow the mother account: here's how...
Go to https://peakd.com/@hive-106316 and check the steps in the two pictures here:




A big THANK YOU in advance
---
---