THX YOU / Merci
Today, we would like to thank @anomadsoul for their delegation of 10K LEO. We will make good use of it by continuing to curate content in the FR community as our top priority. Additionally, we will also curate content on https://leofinance.io/, with the goal of accumulating LEO and other tokens through stacking. We will take advantage of this opportunity to try and earn as much as possible while rewarding good articles that we come across with the LEOFINANCE tag.
Aujourd'hui nous remercions
@anomadsoul
pour sa délégation de 10K LEO . Nous allons en faire bonne usage en continuant de faire de la curation dans la communauté FR en priorité . Nous allons aussi pour faire de la curation sur
https://leofinance.io/
, notre objectif étant de cumulé aussi des LEO , en plus de d'autres token , en stacking . Nous allons profité de cette opportunité , pour essayé d'en gagné un maximum tout en récompensant de bon article que nous verrons avec le tag LEOFINANCE .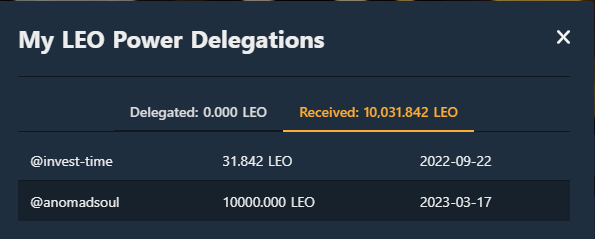 Ceci nous motive a participé au prochain LEO POWER UP .
This motivates us to participate in the next LEO POWER UP.
---
Nous continuons aussi toujours notre participation au
Power Up Month 2023-03
We also continue to participate in the Power Up Month 2023-03.
---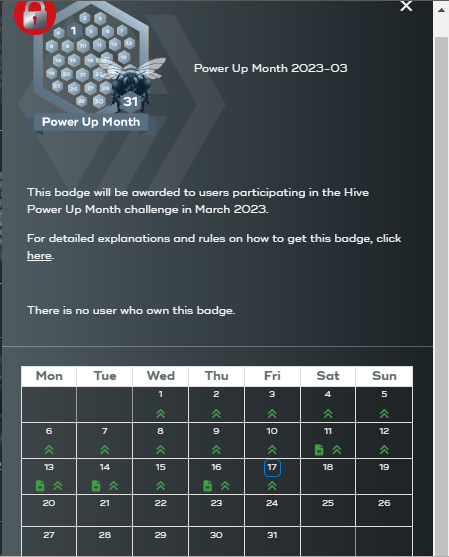 ---
Sinon en ce qui concerne , notre objectif de partagé au minimum 10 SWAP.HIVE avec toutes les personnes qui mettrons au moins 0.05 FRENCH en stacking chaque weekend , pour les récompenses de ce weekend , nous en sommes à 14 SWAP.HIVE ;
Regarding our goal of sharing at least 10 SWAP.HIVE with everyone who stakes at least 0.05 FRENCH every weekend for the rewards of that weekend, we have reached 14 SWAP.HIVE.
---

---
Sur notre Objectif d'avoir 2000 HP minimum , nous progressons un peu chaque jours .
Regarding our goal of having a minimum of 2000 HP, we are making a little progress every day.

---
---