Banner Advertising $12.00 per Year
#ShowMySite
https://fjgraphics.info/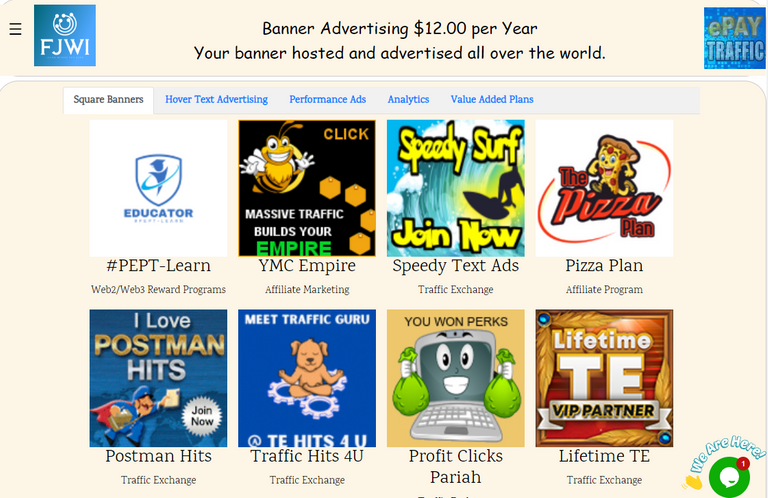 Today, I introduce you to a low cost ad campaign hosting and advertising #services
You just have to pay $12 for one full year for one 125x125 pixel banner with a destination link.
Your ad campaign will be displayed to our #PEPT community traffic exchange, it will be circulated on #CTPX where you can earn #CTP tokens and it will be shown to many members of various sites in our network of traffic exchanging sites.
Sales from this service contributes to wealth creation for our traffic exchange community token. Another way to finance and tokenize our Hive Project ePayTraffic exchanging community.
---
---