Kids lovelt photography - monomad daily chalenge
The tasty little ones have come today to make a good day for you with their beautiful photos, cheerful faces, and delicious laughs, so that you can feel good about the day ahead, dear heart.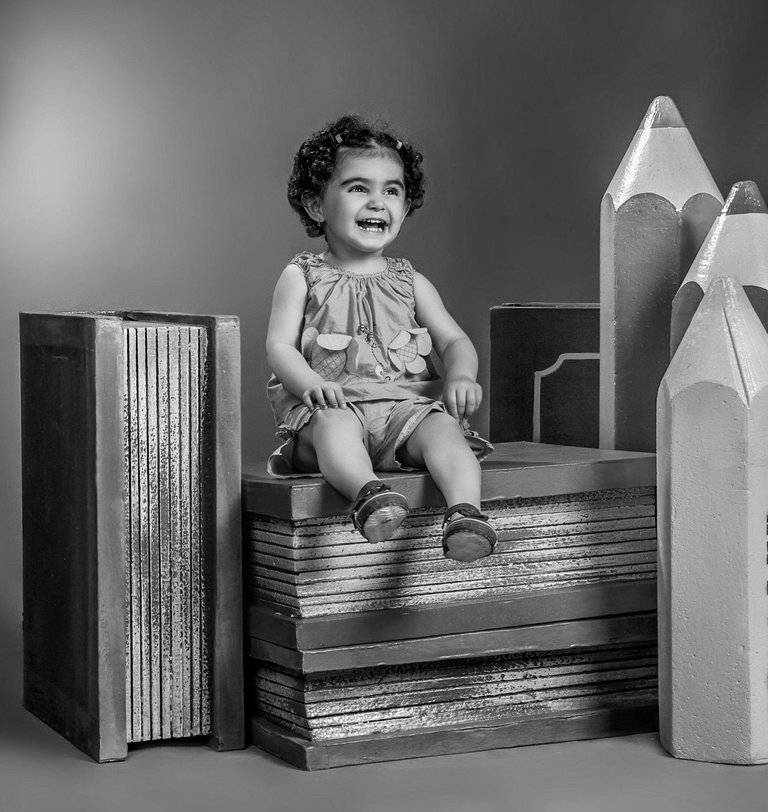 This photograph of a little girl named Hina, taken in the decor of pencils and notebooks. We had a great time together and took beautiful pictures with the lighting that Hina made us feel good with her beautiful smile.
One thing is that I can't send you the sound of this little one's laughter through a photo😊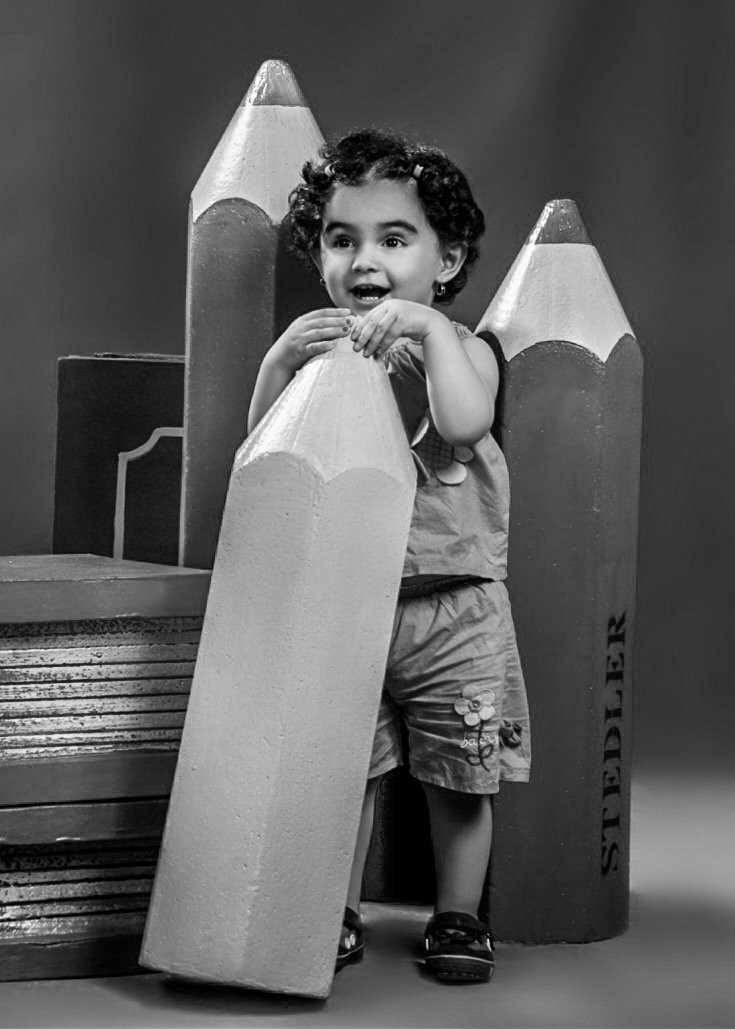 She was an exciting and good-natured girl, and she was always happy and ecstatic when she saw different things. I really liked this little curly hair. Indeed, we are different from the moment we are born, and each one of us has We are made and we are on this earth for something.
As well as clothes and eye-catching eyes that created an incredibly beautiful collection.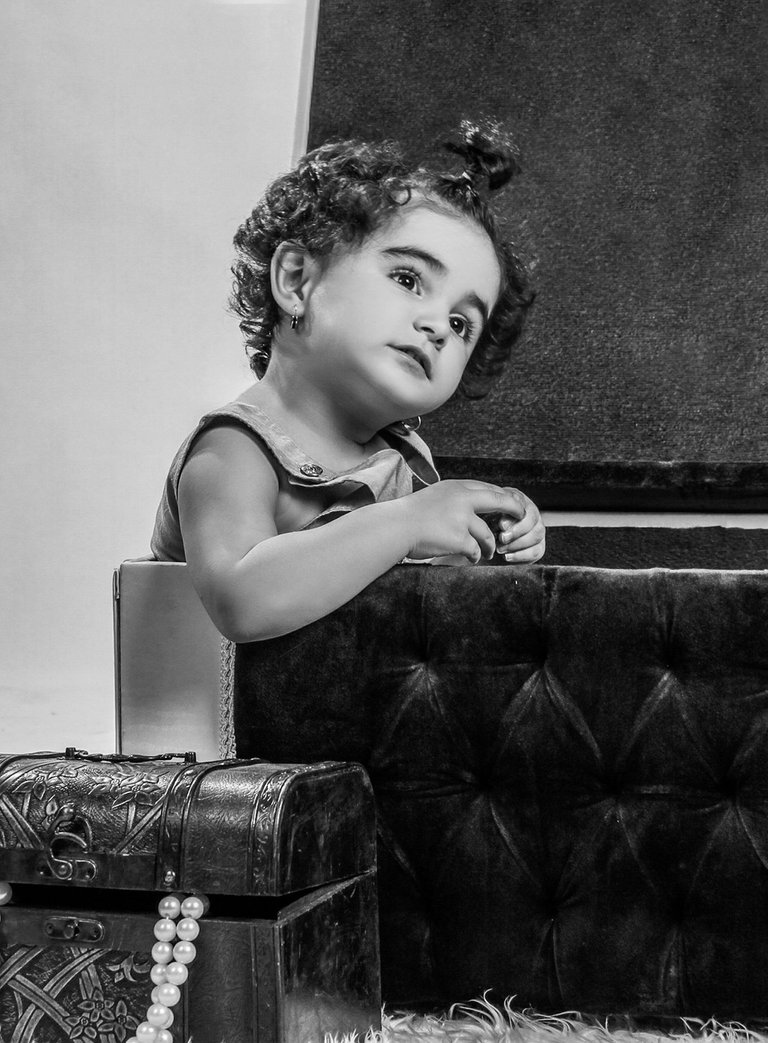 In the next photo, she is sitting inside a mysterious chest, which is one of the decorations in my studio. One of the things that happened was that in this photo, the baby's mother liked my decoration very much, and the other little one, her brother, whose name I think was Kaya. He placed it next to the chest and the last photo you see is related to this issue.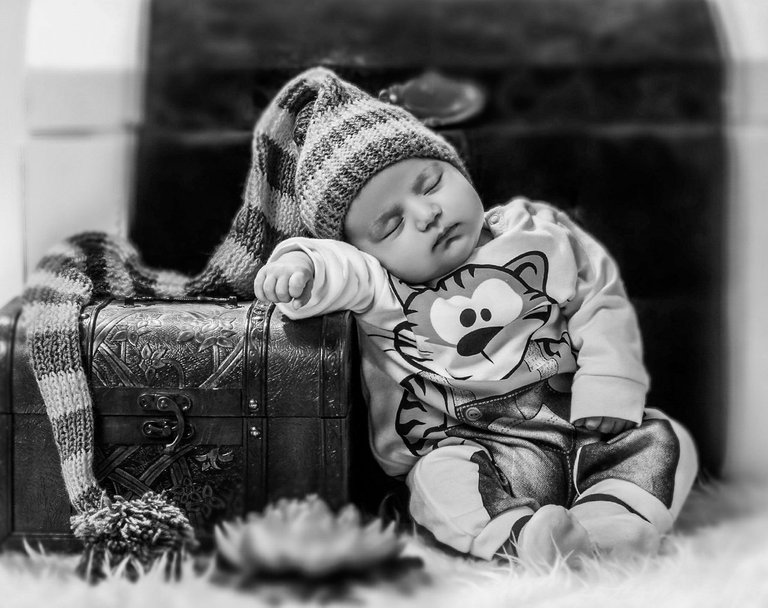 Little Kaya has a cool hair style, moms, we can never differentiate between our children. First, he had come to photograph his daughter, but he was not satisfied and decided to take the picture of another little girl, Kaya, and how good the picture turned out.
I do photography with love and I always try to record the best photos of everyone who comes to me and I always try my best to create works and a good souvenir to get from a child.
---
---