HUSTLER, LIST, & HIVECOMMERCE (COM) A KILLER COMBO & TRIO OF EARNINGS IN HIVE ECOSYSTEM (EN/FR)
Hive-Engine has a dynamic ecosystem for 2nd layer tokens, the way it rewards is very mind-blowing.
I have been recently studying Hivecommerce (COM) token received as a prize from my friend @token-thx, I stacked them, but I did not know anything about them until I revealed the daily payout in ONEUP, WEED, and LIST. I started to follow its earning trails and I found a very interesting combination of earnings which seemed quite rare in any blockchain network.
HUSTLER is the native token of https://hivehustlers.io, HUSTLERM is a discontinued miner token that should not be traded, and LIST is the native token of https://hivelist.io. These tokens are known as layer-II tokens in the Hive-Engine ecosystem.
What Is COM Token?
According to its whitepaper by @thelogicaldude, COM is supposed to be an income-generating token and will reward its stakeholders in various other 2nd layer tokens on daily basis, it may also be used as a currency token in different Hive-Engine markets and games for commerce-related transactions.
What is the Killer Combo of Earning Rewards?
Let's talk about how can HUSTLER, LIST, & COM tokens be an excellent earning machine for your investments.
COM token earning is linked with the reward pools of HUSTLER and LIST tokens. When you buy any one or all of these 2nd layer tokens, you'll receive daily COM tokens based on the reward share of stacked tokens in Hive-Engine. The below-mentioned list will show you a daily snapshot of the reward pool according to the whitepaper.
HUSTLERM: 600 COM per day to be issued (Retired/Discontinued)
HUSTLER: 400 COM per day to be issued
LIST: 200 COM per day to be issued
This screenshot will show you the daily payout from HUSTLER and LIST tokens reward pool.


I have around 200 LIST and 3 HUSTLERS stacked for study purposes and learning the earning progress.
Currently, I have 9 COM tokens stacked, and it rewards in fractions of other tokens as shown in the image below.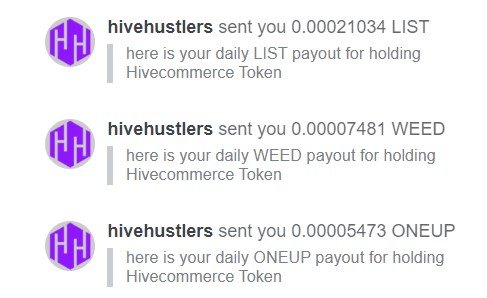 These rewards are sent by @hivehustlers account as this account is its current owner, since @hivecommerce, the previous holder had transferred the ownership to @hivehustlers around 10 months ago according to the dtools explorer (https://he.dtools.dev/@hivecommerce?symbol=COM).
Now, we know that holding 2 tokens (HUSTLER & LIST) can reward us with COM and in return, COM can give us 3 more utility tokens on daily basis according to to reward share percentage based on the token held in the wallet.
But, there is another catch and that is COM tokens also reward you with some LIST tokens just for holding them in your wallet, see the example below given image.

So, holding LIST also pays out COM rewards, and holding COM pays out LIST rewards, which means we can receive twice the rewards from both tokens, and this way reward growth becomes exponential as we receive new payouts regularly.
The price of COM, LIST, and Hustler is quite reasonable at the moment, while writing this post, I took the screenshots of price variations from Hive-Engine, these tokens have some good selling prices.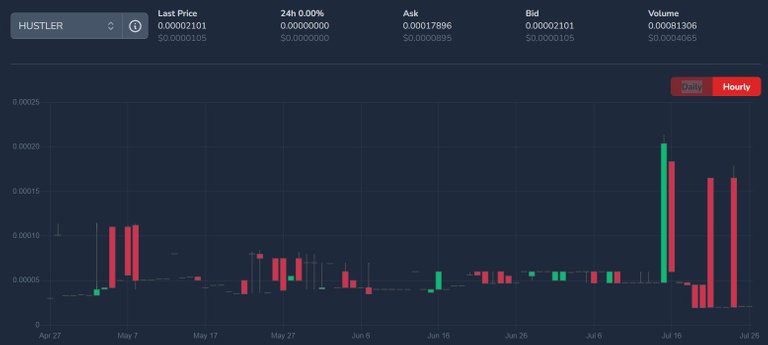 HUSTLER had an Ask price of 0.00017896 HIVE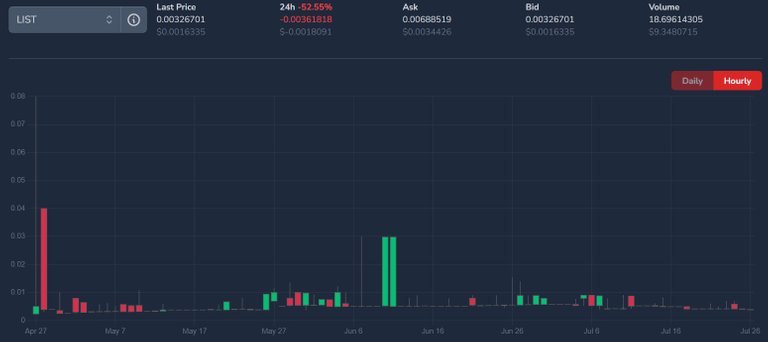 LIST had an Ask price of 0.00688519 HIVE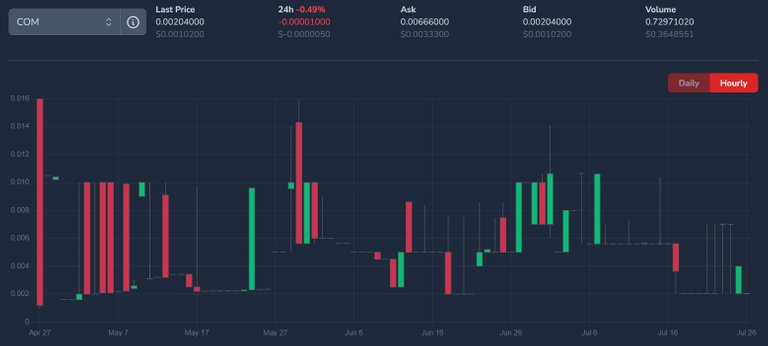 COM had an Ask price of 0.00666000 HIVE
I am further studying this trio of tokens and learning about the gains percentage according to my stacked tokens. But, right now I feel very excited to see the results of earning rewards by holding them.
---
NOTICE: This is an experimental review of mentioned tokens for study purposes only, and must not be considered as financial advice or an endorsement. Always do your own research before doing any trading/investment. The post is for information and entertainment purposes only. Thanks for reading.
---
Version Français
HUSTLER, LIST, & HIVECOMMERCE (COM) UN COMBO TUEUR ET UN TRIO DE REVENUS DANS L'ÉCOSYSTÈME HIVE
Hive-Engine dispose d'un écosystème dynamique pour les jetons de 2ème couche, la façon dont il récompense est très époustouflante.
J'ai récemment étudié le jeton Hivecommerce (COM) reçu comme prix de mon ami @token-thx, je les ai empilés, mais je ne savais rien à leur sujet jusqu'à ce que je révèle le paiement quotidien en ONEUP, WEED et LIST. J'ai commencé à suivre ses traces de gains et j'ai trouvé une combinaison très intéressante de gains qui semblait assez rare dans n'importe quel réseau blockchain.
HUSTLER est le jeton natif de https://hivehustlers.io, HUSTLERM est un jeton de mineur abandonné qui ne doit pas être échangé, et LIST est le jeton natif de https://hivelist.io. Ces jetons sont connus sous le nom de jetons de couche II dans l'écosystème Hive-Engine.
Qu'est-ce que le jeton COM?
Selon son livre blanc de @thelogicaldude, COM est censé être un jeton générateur de revenus et récompensera quotidiennement ses parties prenantes dans divers autres jetons de 2e couche, il peut également être utilisé comme jeton de devise dans différents marchés Hive-Engine et jeux pour les transactions liées au commerce.
Qu'est-ce que le Killer Combo de Gagner des Récompenses?
Parlons de la façon dont les jetons HUSTLER, LIST et COM peuvent être une excellente machine à gagner pour vos investissements.
Le gain de jetons COM est lié aux pools de récompenses des jetons HUSTLER et LIST. Lorsque vous achetez l'un ou l'ensemble de ces jetons de 2e couche, vous recevrez quotidiennement des jetons COM en fonction de la part de récompense des jetons empilés dans Hive-Engine. La liste mentionnée ci-dessous vous montrera un instantané quotidien du pool de récompenses selon le livre blanc.
HUSTLERM: 600 COM par jour à émettre (Retraité/Abandonné)
HUSTLER: 400 COM par jour à émettre
LISTE: 200 COM par jour à émettre
Cette capture d'écran vous montrera le paiement quotidien du pool de récompenses de jetons HUSTLER et LIST.


J'ai environ 200 LIST et 3 HUSTLERS empilés à des fins d'étude et d'apprentissage des progrès de gain.
Actuellement, j'ai 9 jetons COM empilés, et il récompense en fractions d'autres jetons comme indiqué dans l'image ci-dessous.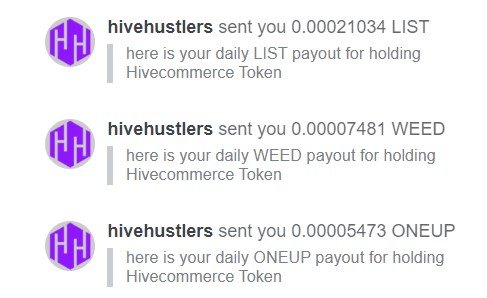 Ces récompenses sont envoyées par @hivehustlers compte car ce compte est son propriétaire actuel, puisque @hivecommerce, le détenteur précédent avait transféré la propriété à @hivehustlers il y a environ 10 mois selon l'explorateur dtools (https://he.dtools.dev/@hivecommerce?symbol=COM).
Maintenant, nous savons que détenir 2 jetons (HUSTLER & LIST) peut nous récompenser avec COM et en retour, COM peut nous donner 3 jetons utilitaires supplémentaires sur une base quotidienne en fonction du pourcentage de part de récompense basé sur le jeton détenu dans le portefeuille.
Mais, il y a un autre piège et c'est que les jetons COM vous récompensent également avec des jetons LIST juste pour les tenir dans votre portefeuille, voir l'exemple ci-dessous donné image.

Ainsi, détenir LIST paie également des récompenses COM, et détenir COM paie des récompenses LIST, ce qui signifie que nous pouvons recevoir deux fois plus de récompenses des deux jetons, et de cette façon la croissance des récompenses devient exponentielle à mesure que nous recevons régulièrement de nouveaux paiements.
** Le prix ** de COM, LIST et Hustler est tout à fait raisonnable pour le moment, en écrivant ce post, j'ai pris les captures d'écran des variations de prix de Hive-Engine, ces jetons ont de bons prix de vente.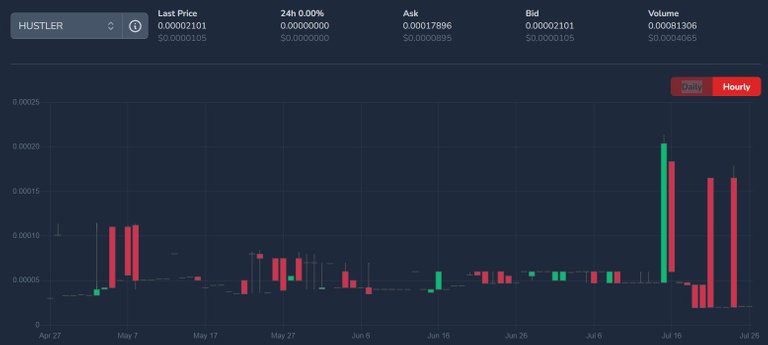 HUSTLER avait un prix Ask de 0,00017896 HIVE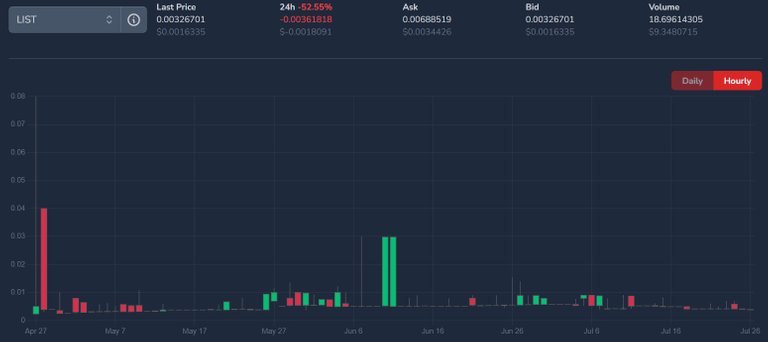 LIST avait un prix Ask de 0,00688519 HIVE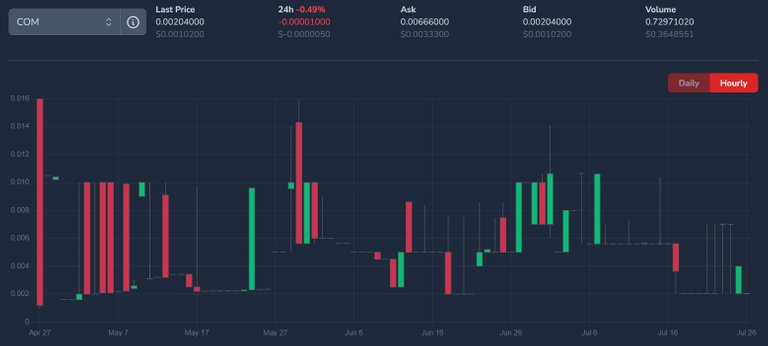 COM avait un prix Ask de 0,00666000 HIVE
J'étudie plus avant ce trio de jetons et j'apprends le pourcentage de gains en fonction de mes jetons empilés. Mais, en ce moment, je me sens très excité de voir les résultats de gagner des récompenses en les tenant.
---
AVIS: Il s'agit d'un examen expérimental des jetons mentionnés à des fins d'étude uniquement, et ne doit pas être considéré comme un conseil financier ou une approbation. Faites toujours vos propres recherches avant de faire tout trading / investissement. La publication est à des fins d'information et de divertissement uniquement. Merci d'avoir lu.
---
Author/Auteur: EmaxisOnline
Image Sources/Sources d'images: dtools.dev, ecency.com, Hive-Engine.com
COM Token Whitepaper
Translated with Bing
Image: Poster made with Canva.com and Logos courtesy by hivelist.io, hivehustlers.io, @hivecommerce
---
---