Are you using Binance too? How is your experience so far?
Binance. That's a word every newbie and experienced investor in the crypto space is accustomed to. It isn't the first crypto exchange in history but it is the largest crypto exchange today in terms of trading volume. Binance has a large number of users but still has the capacity to satisfy everyone's desire.
Binance is now the go-to exchange for both new and experienced investors. Spot trading, derivatives, futures, you name it. No one can underestimate the value of Binance in the crypto space today. Right now, I'll be your tour guide as we talk about Binance, how you can get started and what you need to look out for.
Before we start our tour, let's go down history lane and see how Binance started, shall we?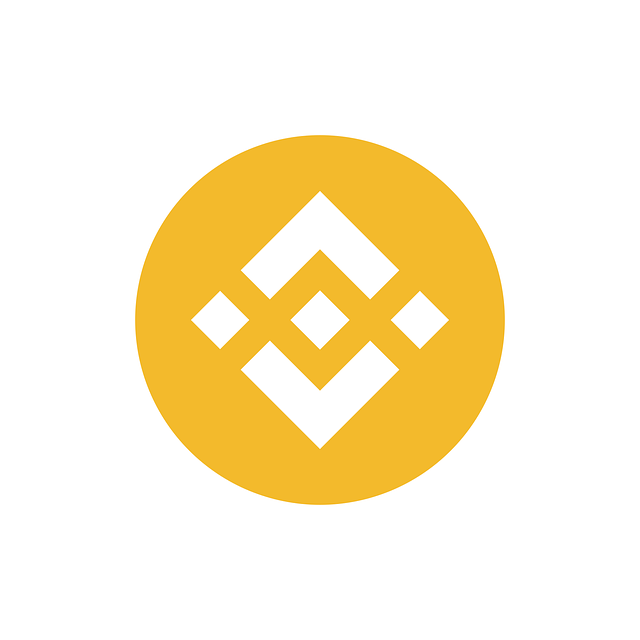 Source
A Little Background Story
A long time ago in 2017, Changpeng Zhao and Yi He founded Binance in China. The name Binance is derived from a combination of binary and finance which gives the perfect summary of what the platform stands for. In 2017, the exchange held an ICO where they offered 100 million Binance Coin (BNB) to investors. The ICO generated over $15 million. Skip down to 2018 and the cryptocurrency exchange is the largest exchange with a market capitalization of $1.3 billion.
The cryptocurrency exchange is attractive and supports a huge number of crypto assets. So what makes Binance the go-to cryptocurrency exchange for most persons? Let's have a look at the advantages Binance has in the crypto community.
Advantages of Using Binance
There are a lot of advantages to using Binance to trade cryptocurrencies.
One advantage is the transaction fees charged on Binance. It is low compared to other exchanges. Although the transaction fee differs based on different trades and methods used, the transaction fees are low and suited for newbies who are new to buying cryptocurrencies and trading.
You have access to numerous crypto assets and trading pairs. With the launch of the Binance launchpad and Binance Smart Chain, more crypto tokens and DeFi projects are listed on the crypto exchange. With many people trading their favorite cryptocurrencies on the crypto exchange, no wonder why Binance is at the top of the food chain in terms of the trading volume.
How about their security?
Top-notch I must say. Binance offers a wide range of security options. The first batch of security is KYC. You need to complete your KYC if you're looking to mining huge volumes of cryptocurrencies through the platform. There are more security options to keep your account secure from illegal logins.
You have the option of using email verification, SMS verification, Google Authentication, and a security key. You might be wondering what a security key is, right?
A security key is a strong defense mechanism that makes sure no one gets a hold of your Binance account. How does it work? A security key provides strong phishing defense by using multi-protocol facilities that can protect any modern system. With the security key, you can always verify the website before inputting your login details.
Although there are many benefits to using Binance, there are some downsides. One of them is that there are some features not ideal for beginners. Newbies who are just getting into the crypto space find Futures trading easily accessible. Giving futures a try without proper research and education can lead to one losing the majority of their funds.
Another downside is their customer support. The customer support is poor as you rarely get attended to or it happens too late. It's quite poor that people sometimes take their complaints to Twitter with the hope of getting it resolved faster.
Taking all the aforementioned into consideration, it's safe to say that you can use Binance without issues except for the customer support of course. So how can you get started on Binance? Don't worry, I've got you covered. I'll drop all the steps you need to start trading on Binance.
How to Get Started on Binance
The first step is creating an account with Binance. So visit the official website, click on the register button, input your email address, your strong password, the extra details needed, and create your account. Be sure to look out for the lock icon on the left side of the address bar. That's an indicator that you're on the right page.
Once you're done, you are good to go. You can start buying and trading crypto coins on the exchange.
However, with your newly created account, there are limits to using it. There are limits on how much you can deposit and how much you can withdraw. Remember when I talked about KYC in the last section? Yes, KYC. You need that to verify your identity to lift off the limits on your account. Complete your KYC by submitting the documents needed by the platform. Once that is done, you are now a verified member of the Binance family.
Now you can buy cryptocurrencies and sell them without issues. There are many payment methods offered by Binance. They have made it possible that there are no obstacles when it comes to depositing your funds on the exchange platform. You can make use of your credit card, the P2P platform, or even third-party applications. Whatever options are easier for you, you are free to use them.
Conclusion
Sadly, this is where we have to end our tour on Binance. The apex platform is the most popular crypto exchange on planet earth. Within a space of four years, they have proven to be a trustworthy and reliable platform for the exchange of cryptocurrencies. If you're looking for a crypto exchange with fewer cons than pros, you know the name already.
---
Posted via proofofbrain.io
---
---