My daily progress and rewards in Splinterlands 17. Nov. 23
Hello Splinterlands Community!
I want to share my progress in Splinterlands with you playing already in Diamond League most of the time trying to push forward to hopefully hit Champion Leauge one day ✌️
My highest all time rating : 3.604 rating points ( only 96 points away from champ 🤜 )
---
Have already 6 EOS chests. My goal are 45 chests this season. ( +1 each season )
~ 140 points left to Diamond I .

---
My last daily rewards:
Got some common cards no SPS and some Merits out of 4 Diamond chests today.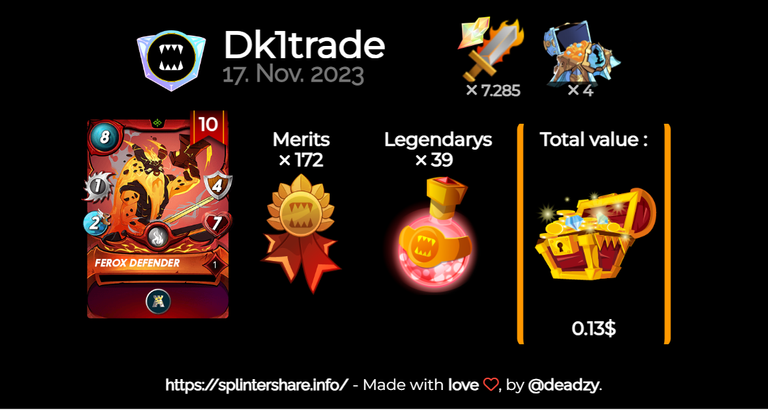 ---
Here is also my staked SPS progress. I´m staking nearly every SPS i get till i have 100K SPS staked.
Passed the 39K milestone ! next stop 40K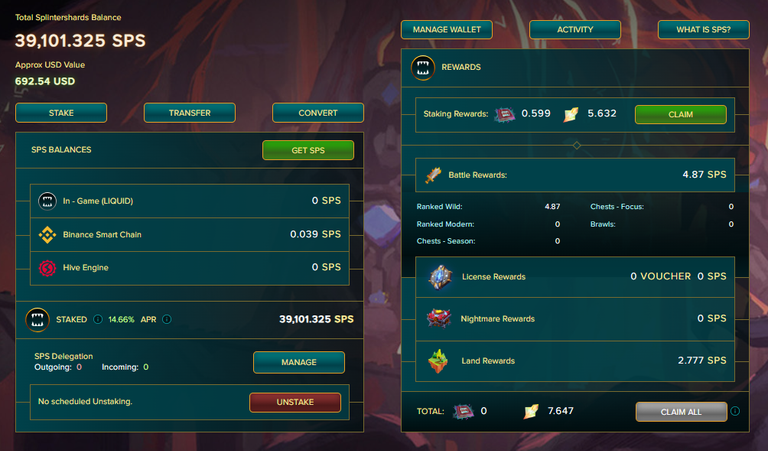 ---
Have fun playing Splinterlands guys and see you there on the Battlefield!
---
If you not into Splinterlands right now you can join HERE!
--- No financial advice! D.y.o.r. before Invest ---
---
---