The Stage @ The Greedy Flea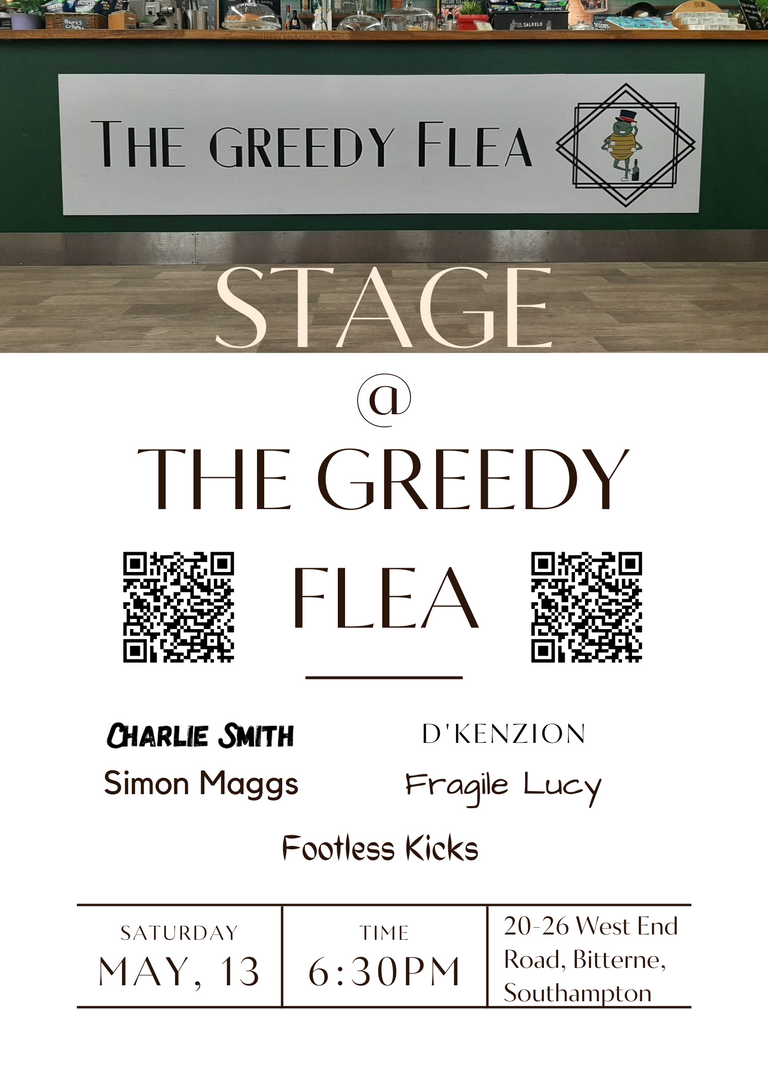 Hello,
My name might be common, but my style is alternative. I'm Charlie Smith, a raw, honest, singer-songwriter from Hampshire, UK. Following on from my last successful show at The Rail Way Inn, I am hosting an independent gig on the 13th of May.
Stage at the Greedy Flea. Local musicians take the stage at a quirky and upcoming venue. An old Sainsbury supermarket. Upcoming acts with local legend Fragile Lucy completing the line-up.
Looking for another great night of live and local music. Will make sure I take some photo's to share it with everything here on hive.
Thanks, Charlie
---
---