The Best Gigs To Remember
I wasn't really feeling the crypto space today so I decided to share some of my gig and festival memories with you guys. Hope you enjoy!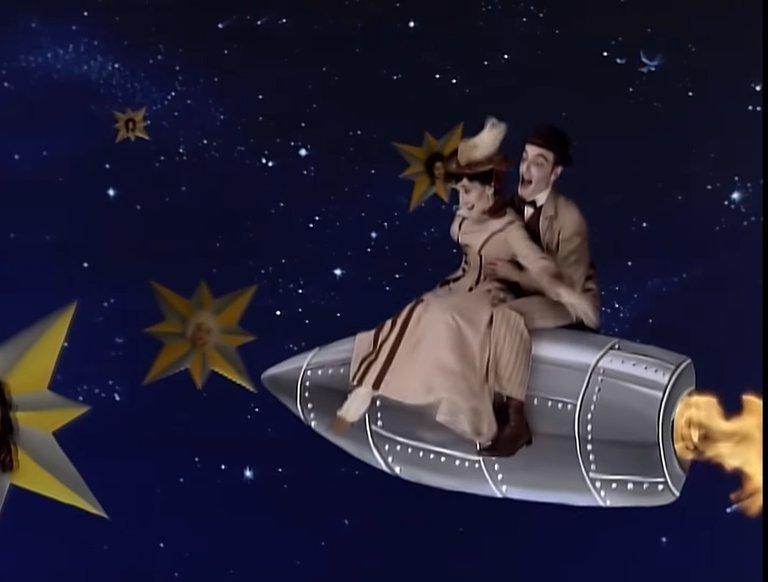 ---
Smashing Pumpkins
I had a fever and was just lying around in my home when my friend called telling me that he had an extra ticket to Smashing Pumpkins gig here in Helsinki. I didn't have to think twice so I put on some eyeliner and went to the show!
First couple of songs were played acoustic and the band were dressed completely in white. I remember thinking what a weird way to start a rock show. After those few songs the band walked off the stage and the Ice Hockey hall went dark. This lasted quite a bit and the general feeling was pretty awkward with people whistling and booing.
Then a single spotlight came on and I saw singer/guitarist Billy Corgan running towards the catwalk. He jumped over the monitor speakers and knees down sliding on the catwalk he struck the first chord. Now all the the lights went on and turned red and the band was dressed in black.
The crowd went nuts and so did I.
Even though the rest of the gig still remains in some sort of a fuzzy cloud in my memories I can never forget how good I felt that evening. Maybe their last song was 1979 or at least that's how I like to remember it!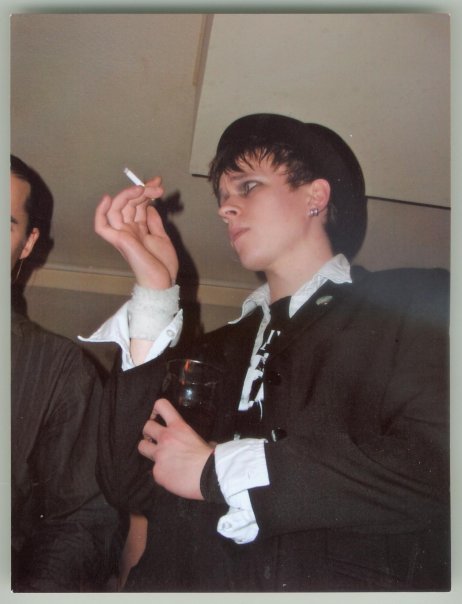 This is me back in the days
---
Rage Against the Machine
At the beginning of new a millenium, Rage Against the Machine was one of the biggest bands in it's genre. After releasing their album Battle of Los Angeles the band went on a tour and this three day rock festival was part of it.
After couple of rainy, hazy days of drinking and watching bands came the third and final day. I was feeling awful and my friends had to drag me out of the tent. I wasn't really feeling it even though I had been waiting this one for quite a bit. There was this small, crowded bridge we had to cross to get to the actual festival area. On that bridge all those bad feelings just vanished in a second.
I was looking at this vast sea of people going up and down when RATM started the show with their hit, Bulls on Parade. The sound was just insane and hearing that legendary wahwah -riff of Tom Morello live was amazing! Red flags, black flags and upside down american flags above our heads we started to advance through the masses.
Rage Against the Machine was(is?) a very political, left-wing band. I remember reading that on the same tour in Germany there were cop cars and motorcycles destroyed after their show. Didn't see anything like that but there was this exciting, violent electricity in the air that day.
Singer Zach De La Rocha showing his middle finger to the front of the crowd and I'm pretty sure he gave one for me also. My friend had something to say but couldn't hear what it was.
Best gig ever.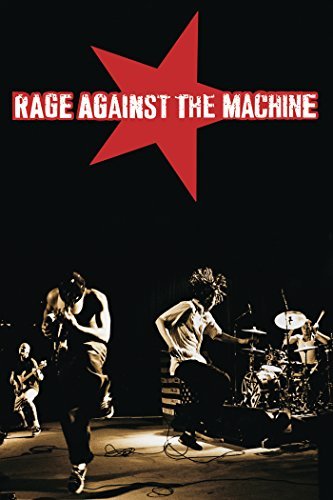 ---
Flow Festival
Couple of years ago I was working at the Flow festival almost in the middle of Helsinki. At this old factory building we had a movie screen and a projector. My job was showing people films as they sat on these fluffy seats and drank beer. So I put a film on and I was pretty sure that everything would be fine so I sneaked out to watch the bands. The line up for the festival was just too good to be missed.
On the main stage first up was none other than Iggy Pop himself. He had so much energy and despite the fact that it was the middle of the day he really got the crowd going. Iggy sounded good and looked pretty damn fit without his shirt.
After few other bands and few other movies it was time for Massive Attack. I hadn't been a huge fan but they really worked well for me although I didn't stayed at the end cos I had see Morrissey at another tent.
At some point The Smiths was one of my favorite bands and this was as close as I can get to them. From his great solo album, You are the Quarry, Morrissey played at least the hits First of the Gang To Die and Irish Blood, English Heart. There were also some very gruesome video content of tortured animals on the screen behind him. I remember it a was vegetarian lunch and dinner for the crew that day. My co-workers said that it was because Morrissey wanted it that way being the advocate for animal rights. And was more than fine with me.
All in all, best job I ever had.
Thanks for reading!
And please do comment about your favorite gig memories!
---
---