Monomad: Two female merchants in different places
Hello black and white friends, back again in my latest post.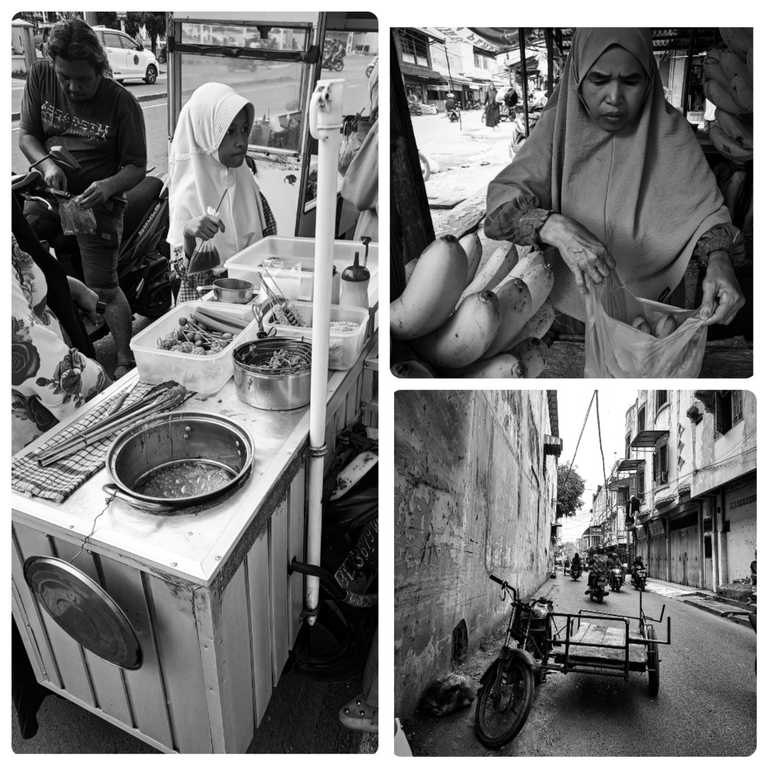 Today I want to share a collection of photos that I have summarized in various places.
One of the photos of traveling meatball vendors.
These fried meatball traders, selling in the corner of the city or on the corner of the street.
The one who sells these fried meatballs is a mother, she rides a motorbike, by making a cart on the motorbike, the majority of those who buy these fried meatballs are children, they really like this hot food.
I took a few photos of grilled meatball sellers.
Here are some photos as follows: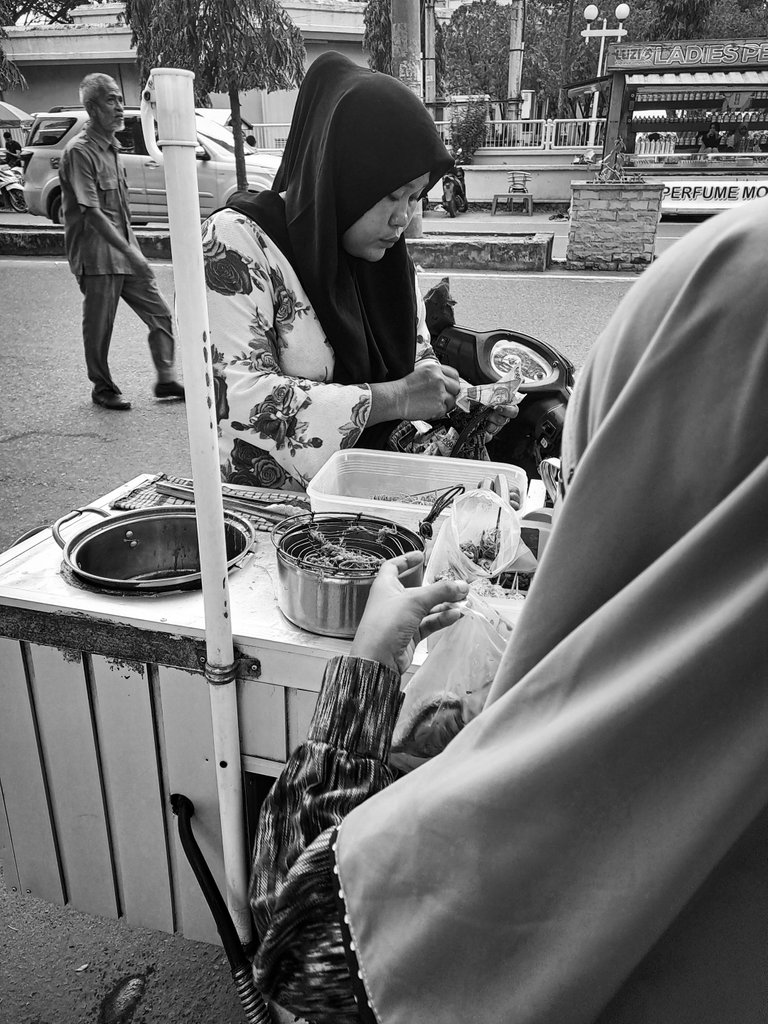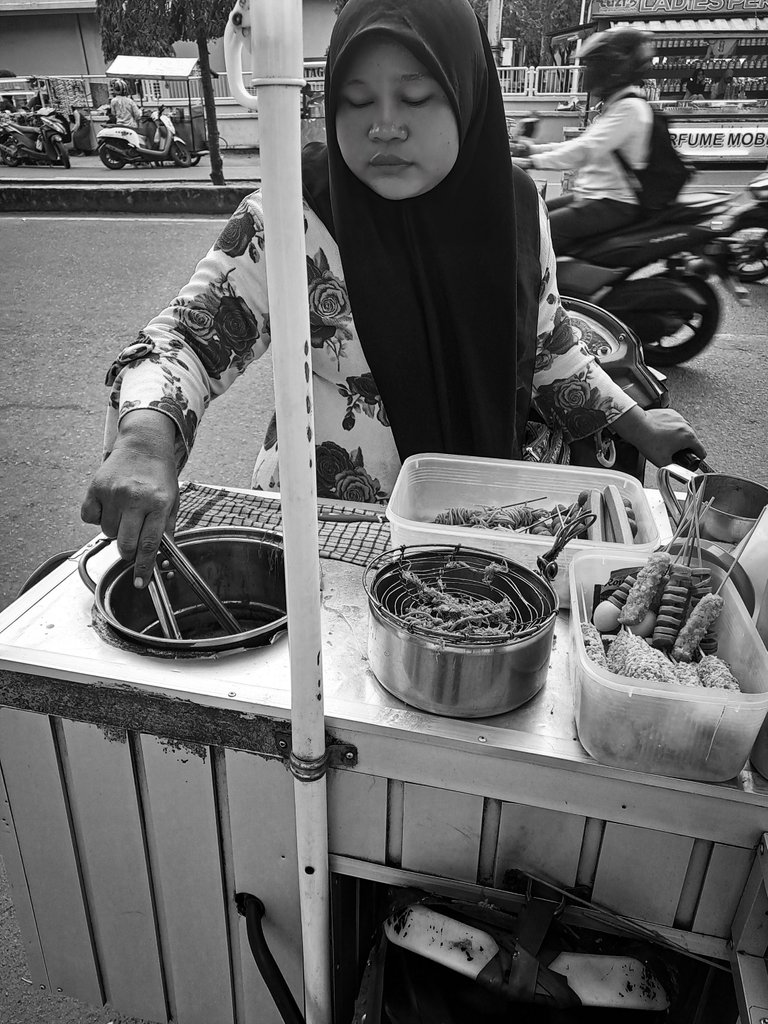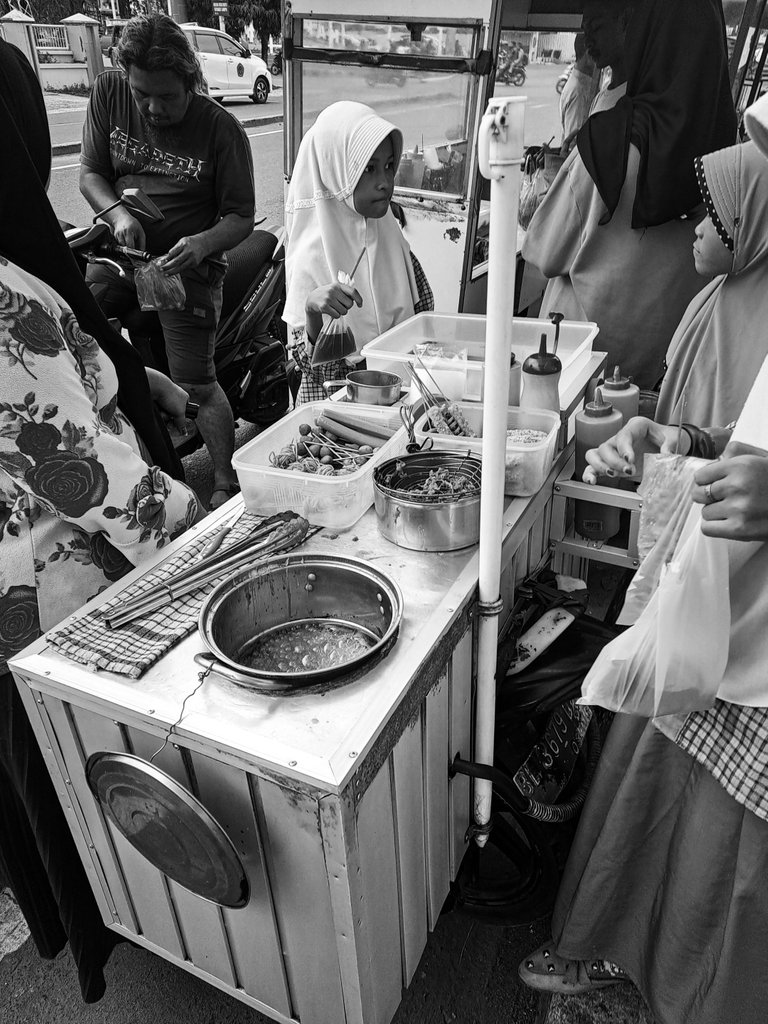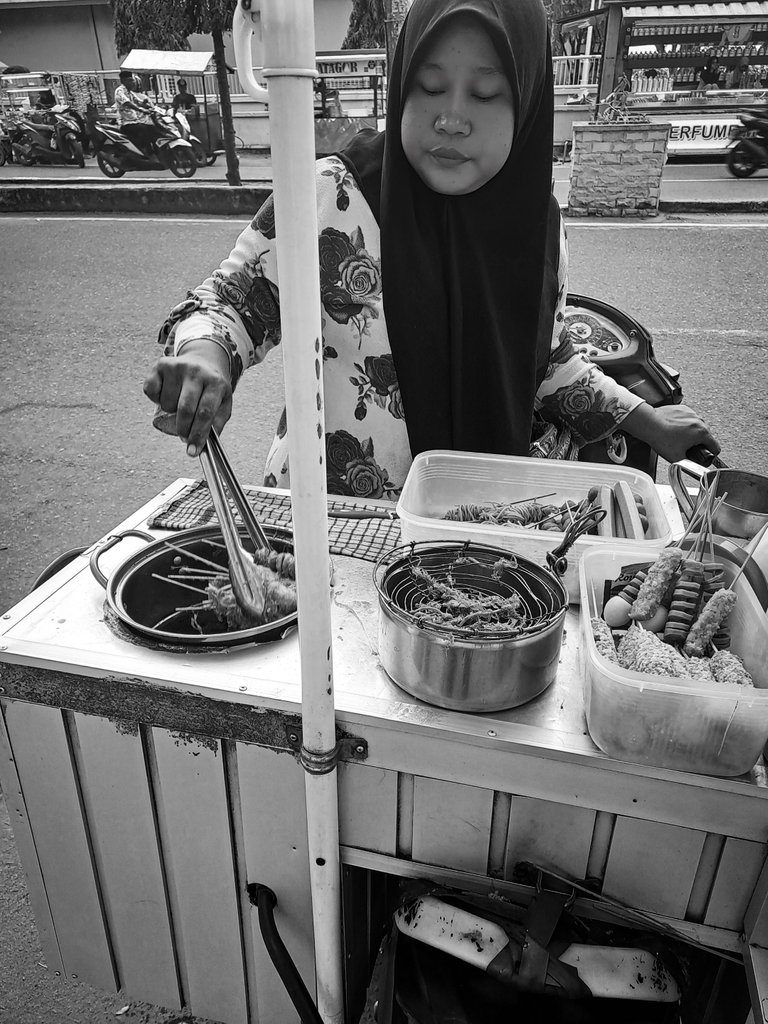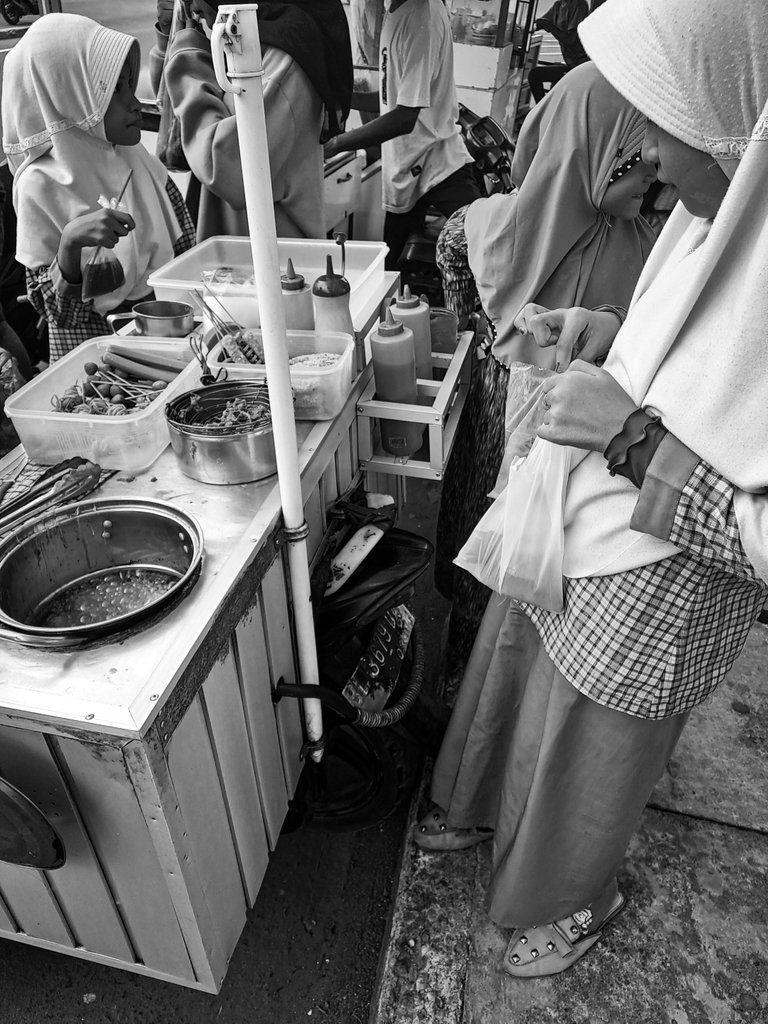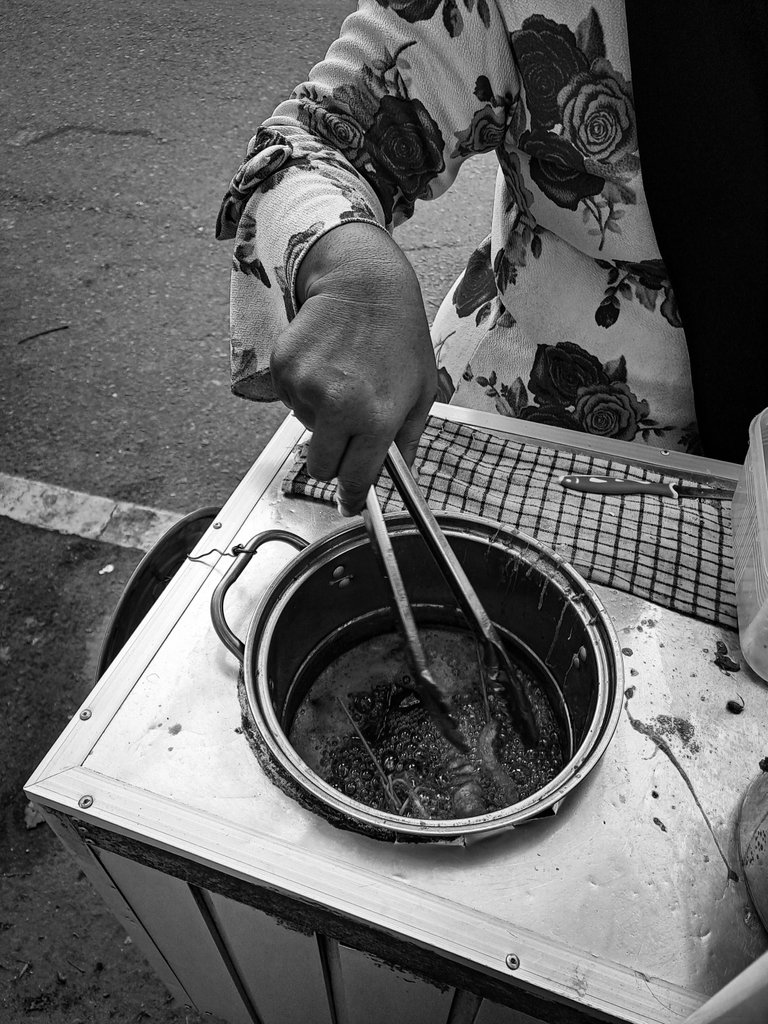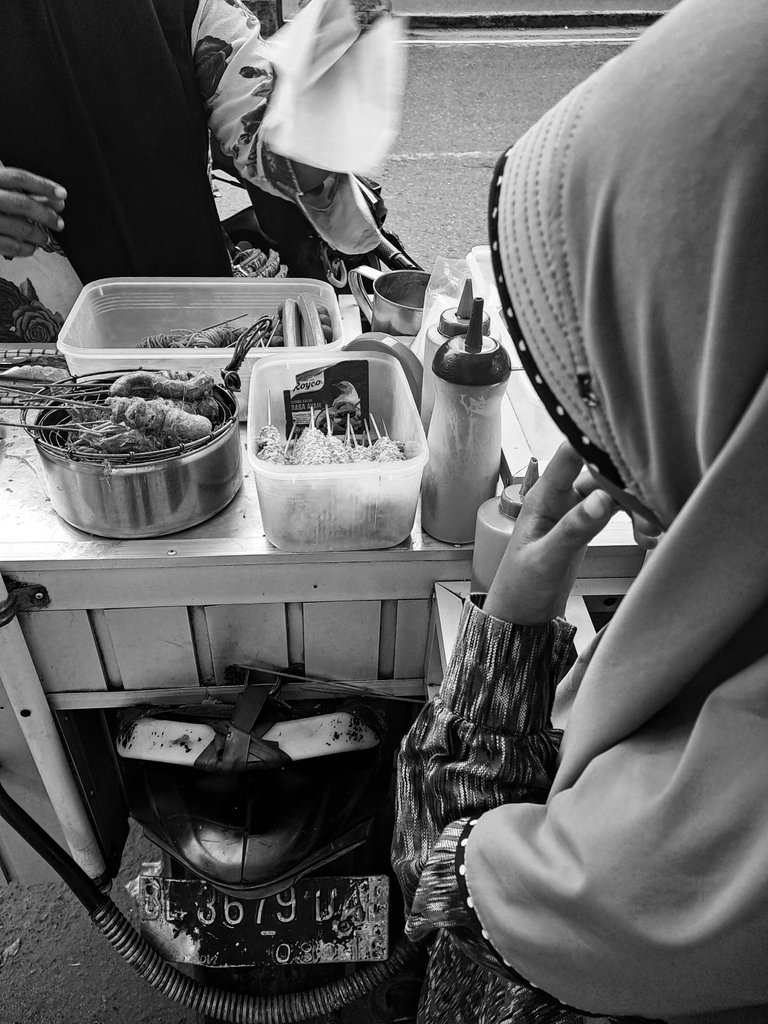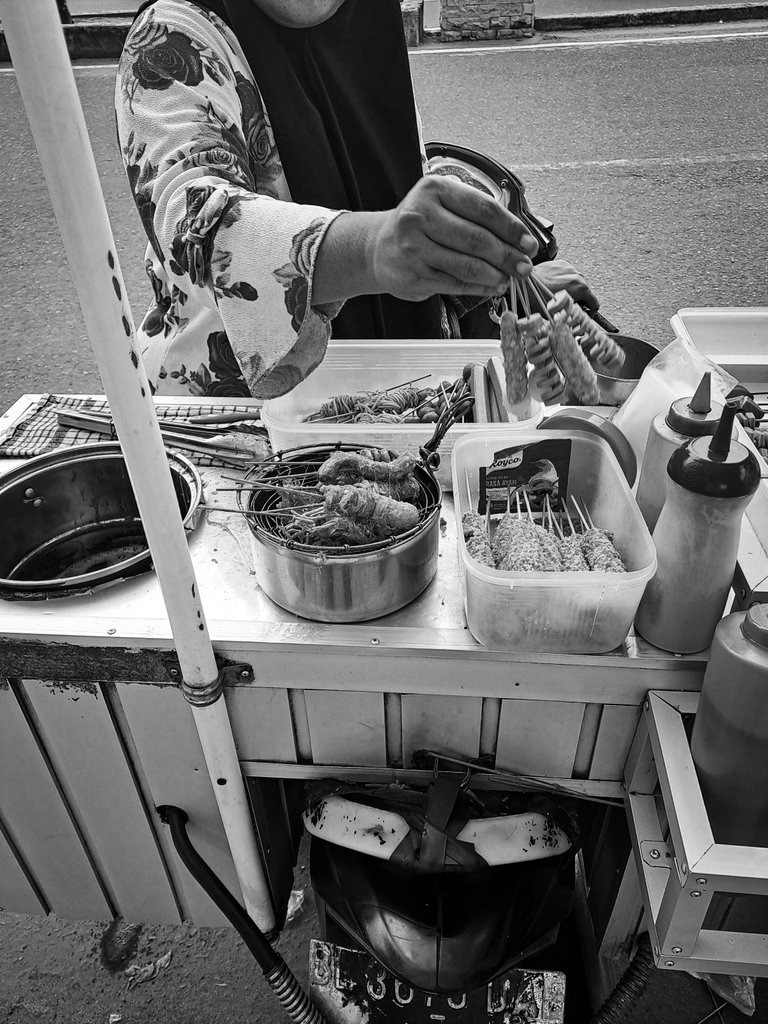 The second photo, and in a different place, is a woman selling bananas at the market, which I often visit.
This trader sells bananas almost every day at the corner of the market, with some bananas that are still fresh.
I like shopping at this place, because the bananas at this vendor's place, are very fresh.
Friends can also see some portraits of banana traders below: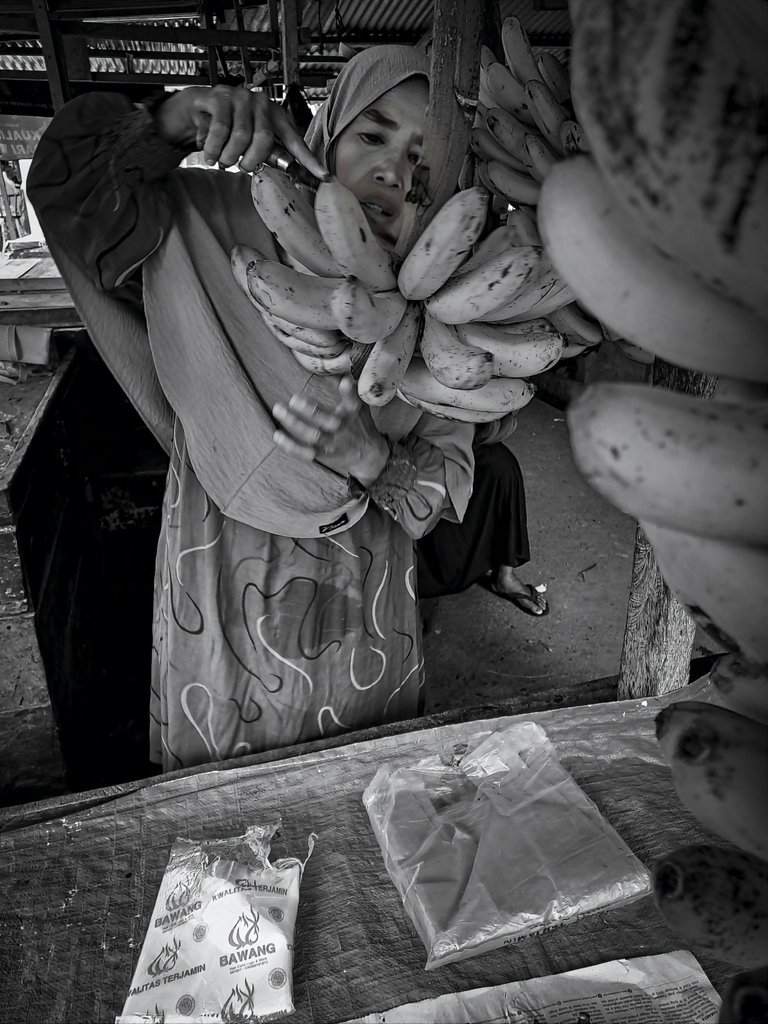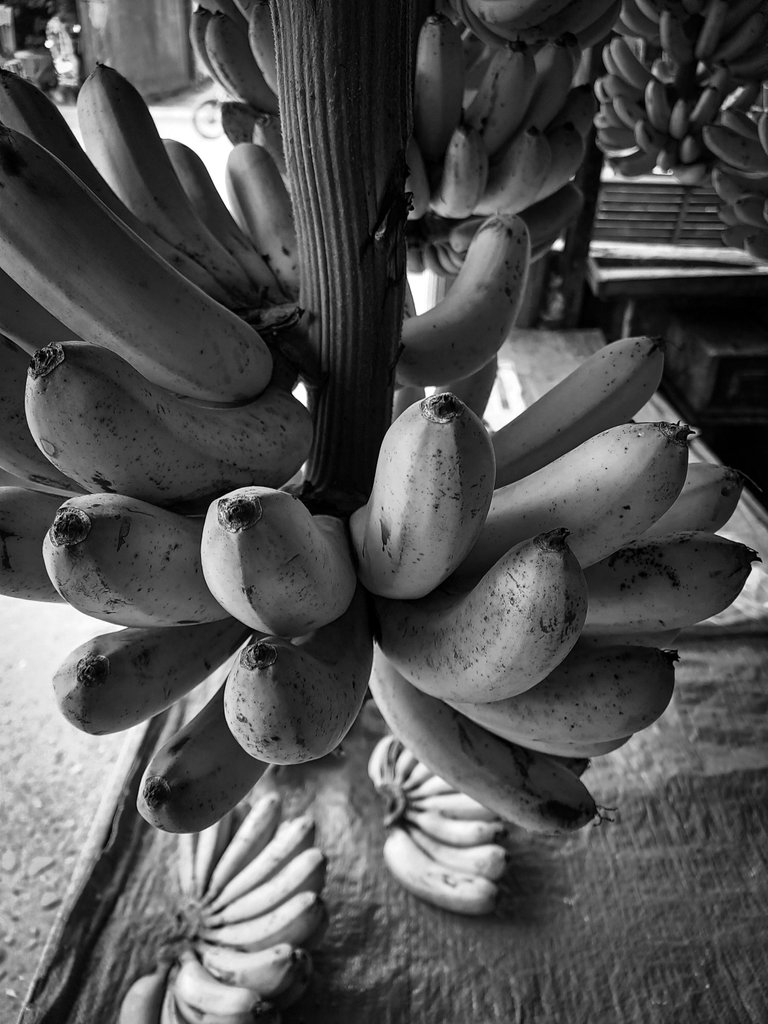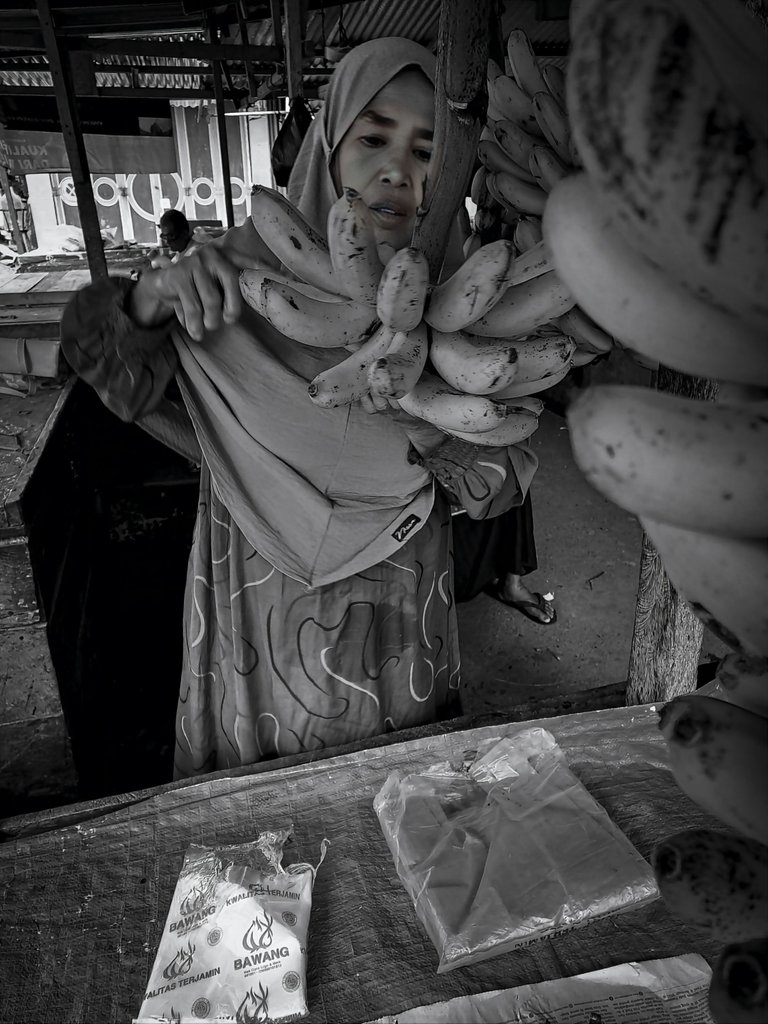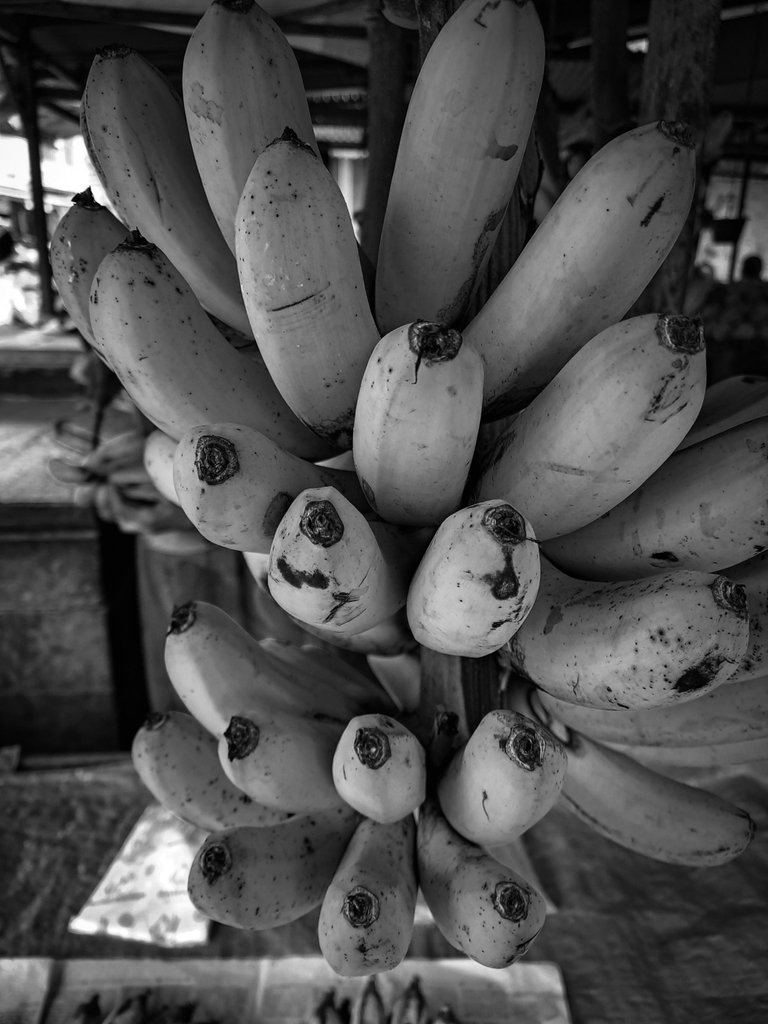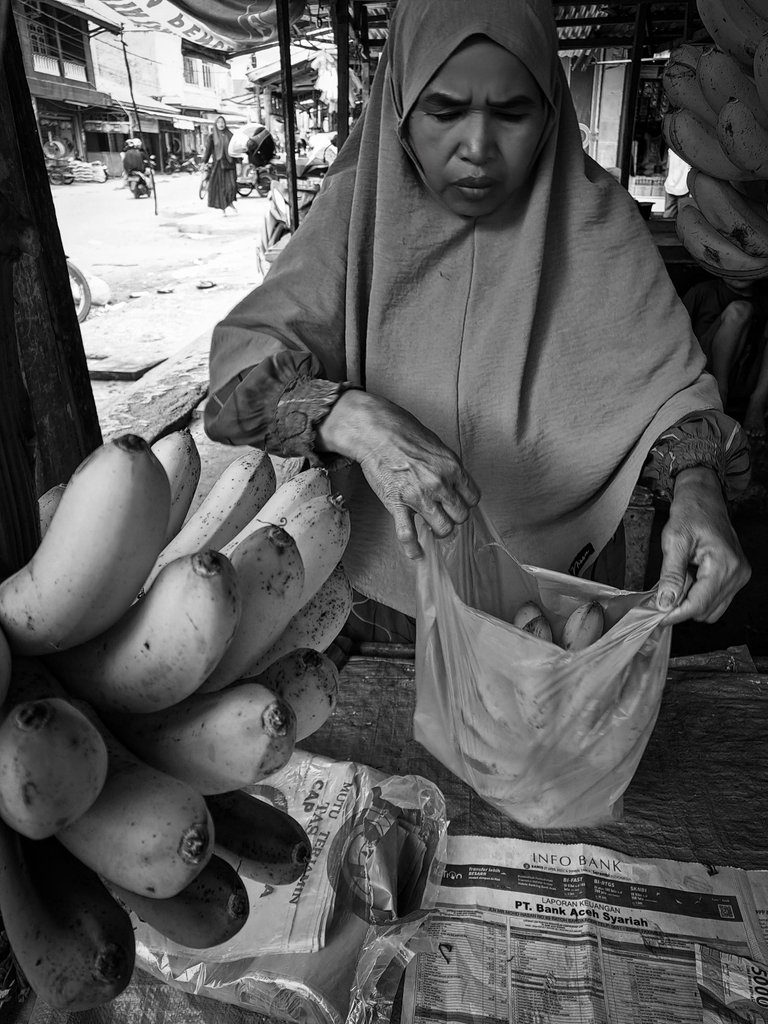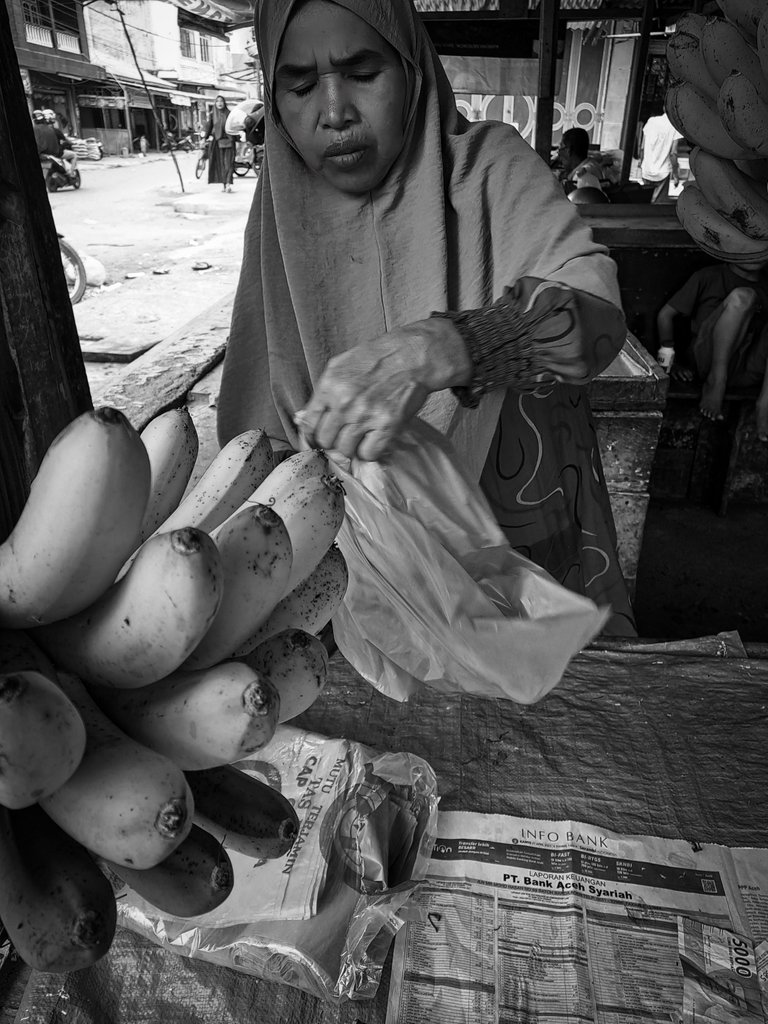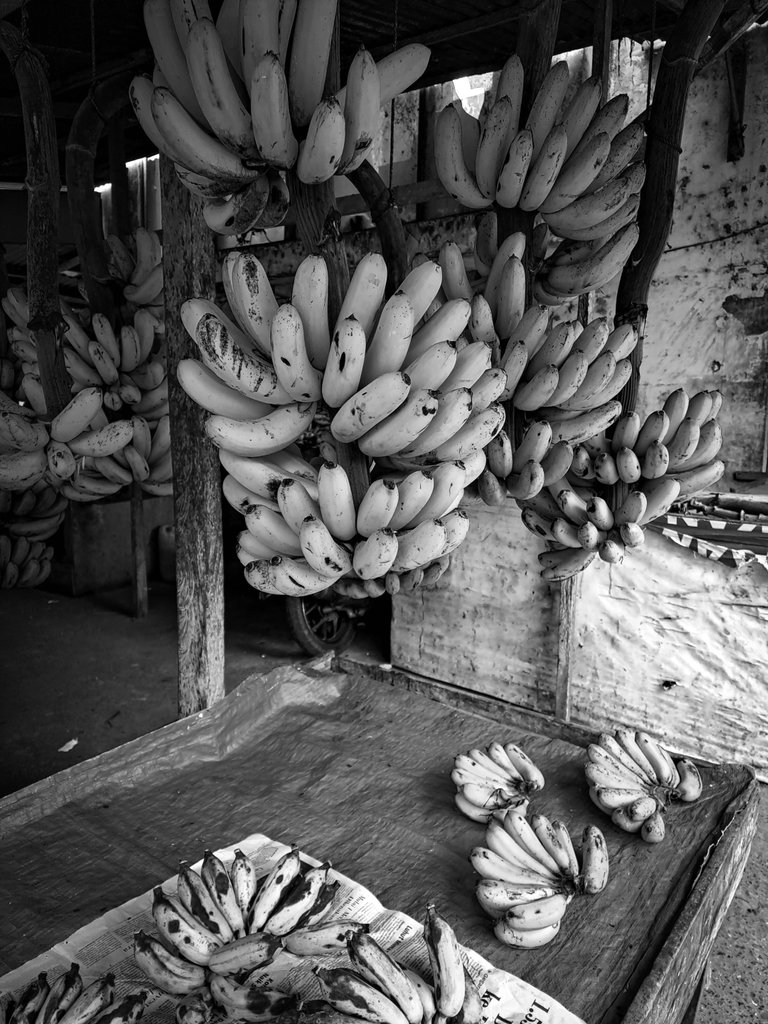 one of the alleys leading to the market that I photographed, when I crossed to the market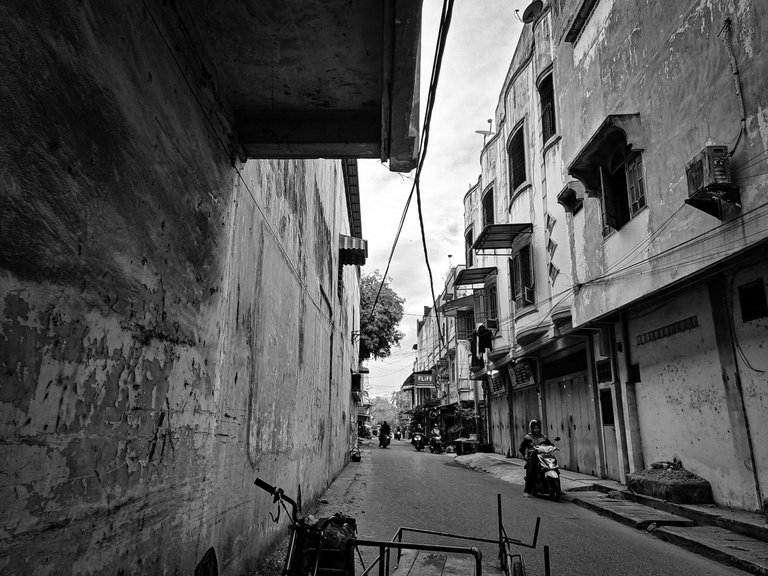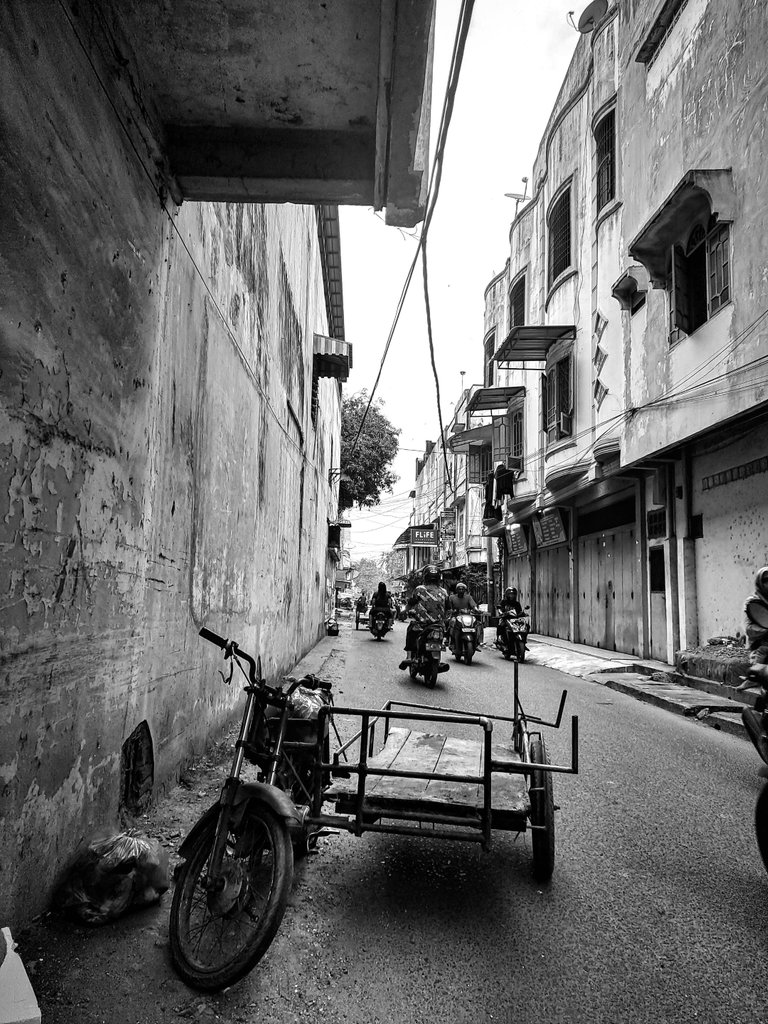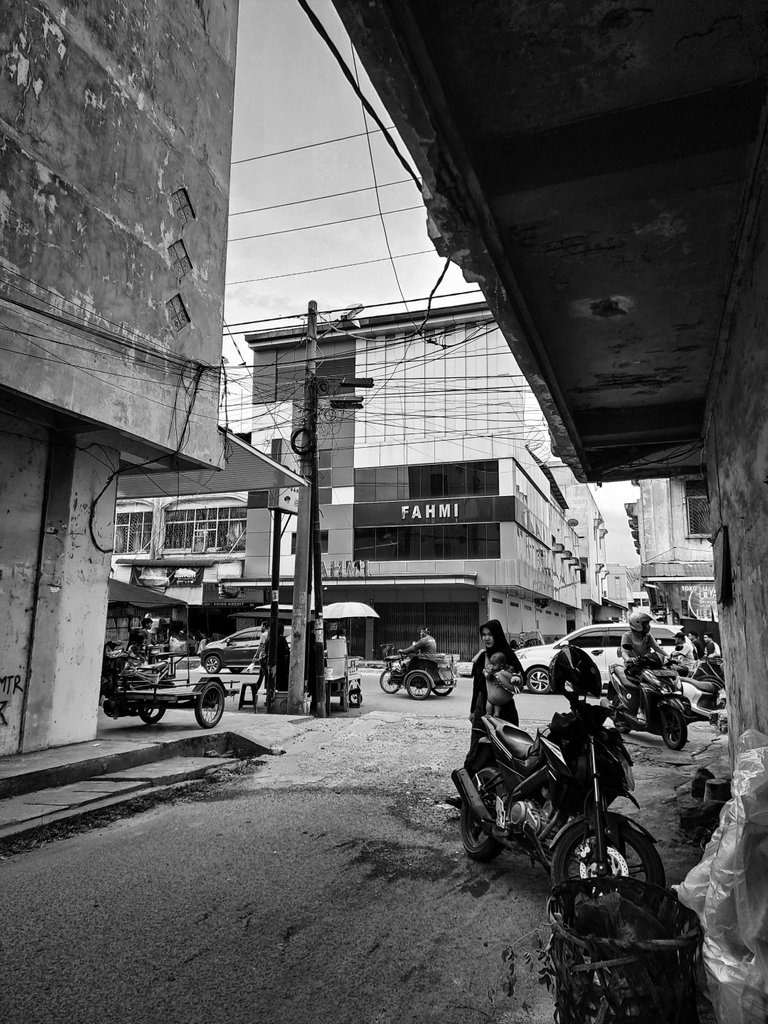 I'm going to put this (Two female merchants in different places) into a daily #monomad contest organized and curated by @monochromes
This is all I can share on this occasion, hopefully next time we can meet again.
Greetings from me @asklanbudi
---
---