Battle Mage Secrets RULESET: Unprotected with blue mallet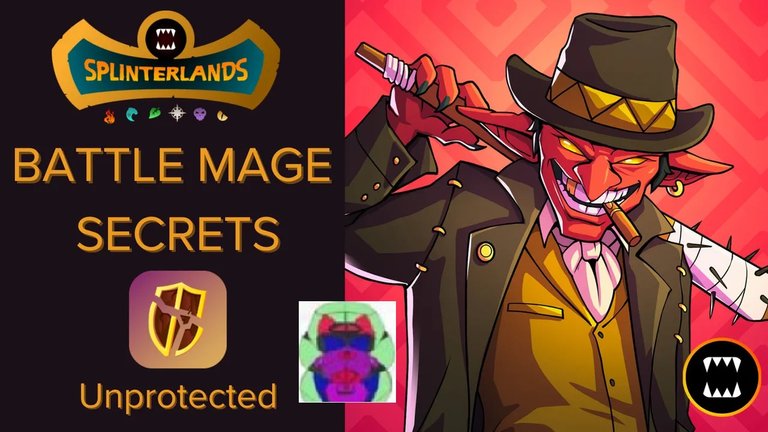 An important point during battles is the shield that in ranged and melee attacks allows protection from direct damage, in addition to that shield regeneration would no longer be useful there, and the best thing about BLOODLUST's ability is that by eliminating an opponent it In addition to the other stats, it gives one more shield which often means that you are saved from direct damage and victory.
Without a shield it is better to think about other strategies.
RULESET: Unprotected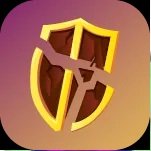 Description:
All armor is removed from units and one cannot gain armor.
Shield and Divine Shield are unaffected.
My Battle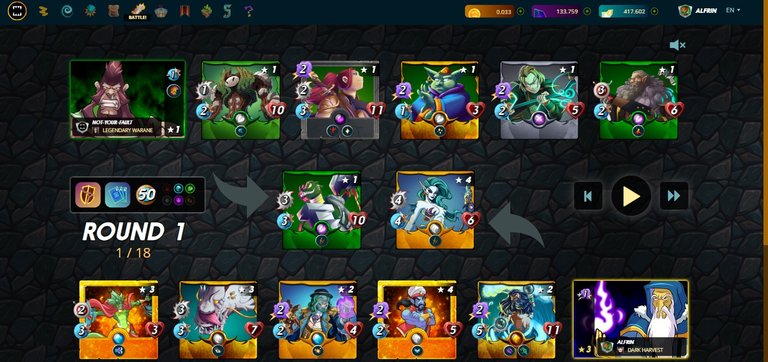 https://splinterlands.com/?p=battle&id=sl_6e6bed6892d84e0e185575265a1fef80
BATTLE CONDITIONS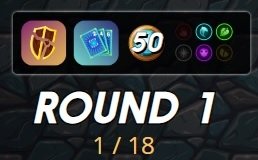 In addition to having the rule where we have no shield, here we have the rule of only using cards with even mana costs.
This will limit us a little but we can still make a good alignment.
We also have 50 mana and can use blue, green and black alignments.
My Team
ALRIC STORMBRINGER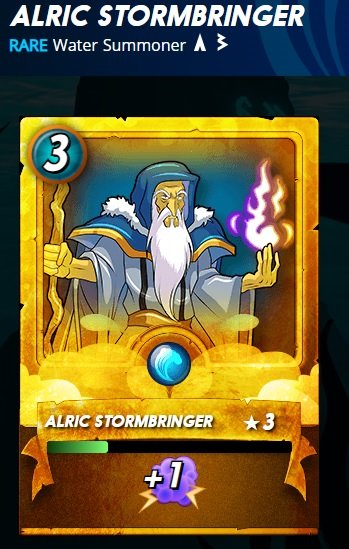 This summoner is level 3 which will activate several skills and will also increase the magical attack power that will help me eliminate my enemy more quickly.
COASTAL SENTRY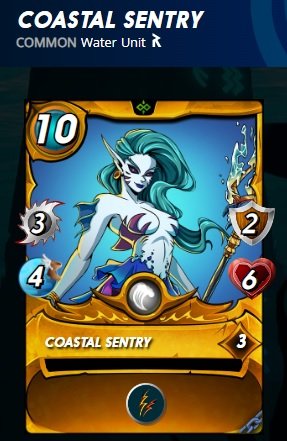 This monster is essential, it is very fast and its double attack will allow me to quickly attack my enemy and since I do not have a shield, although my monster is not protected, I will attack it quickly and I will do damage to my enemy's life, being able to eliminate it.
DJINN OSHANNUS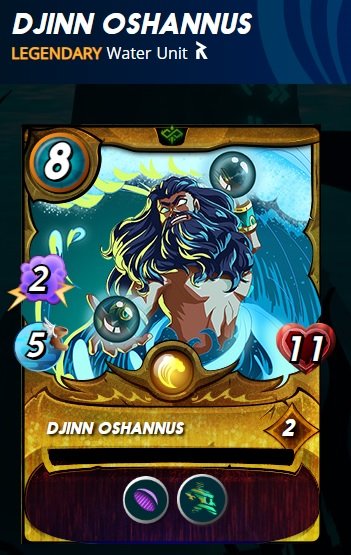 This monster also has PHASE which will help dodge magical attacks due to its speed of 5, it could also dodge melee and ranged attacks.
SEA GENIE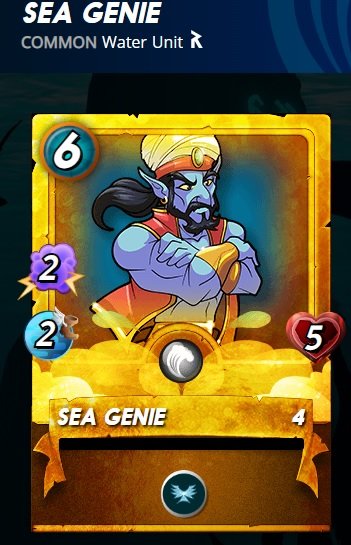 This monster has an attack of 2, which with the summoner becomes 3. Additionally, with its flight ability it could dodge melee or ranged attacks.
RIVERBOAT CAPTAIN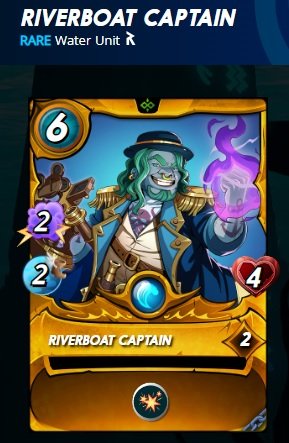 This monster has an attack of 2 and also its BLAST ability will do 2 damage to its second place card.
DEEPLURKER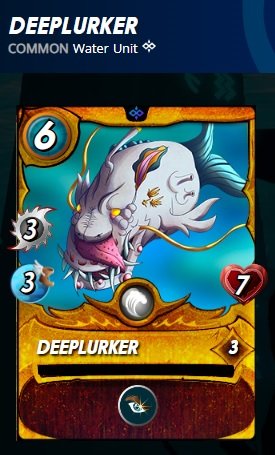 This monster is fast and will attack the monster with less life, allowing me to quickly reduce the attack power of my enemy.
NAGA WINDMASTER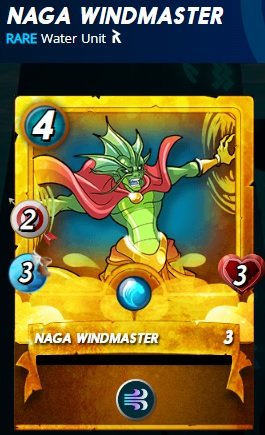 This card is fast and will also reduce the ranged attack thus reducing the ranged attack.
DEVELOPMENT OF THE BATTLE
RONDA 1
My enemy manages to eliminate my COASTAL SENTRY before he attacks with his QUORA TOWERSHEAD and GRUND's double attack ends up eliminating him.
His HUNTER JARX tries to attack SEA GENIE but due to his ability to fly it can be essential so he dodges his attack.
now MAGI OF CHAOS attacks DJINN OSHANNUS and only takes 1 life from him.
All my monsters attack and eliminate his GRUND and only my DEEPLURKER eliminates his PSYCHIC GOBLIN before this attack and regenerates the health of his GRUND.
RONDA 2
DJINN OSHANNUS, DEEPLURKER and NAGA WINDMASTER attack and eliminate his TERRACEOUS GRUNT before this attack.
My SEA GENIE and my RIVERBOAT CAPTAIN attack his QUORA TOWERSHEAD and leaves him at 5 health and BLAST's ability attacks his MAGI OF CHAOS and leaves him at 3 health .
MAGI OF CHAOS and QUORA TOWERSHEAD, who misses the attack, attack my DJINN OSHANNUS, leaving him at 9 life.
His HUNTER JARX this time succeeds in attacking my SEA GENIE, leaving him at 3 life
ROUND 3 and 4 final
DJINN OSHANNUS, DEEPLURKER and NAGA WINDMASTER attack and eliminate his QUORA TOWERSHEAD, RIVERBOAT CAPTAIN eliminates MAGI OF CHAOS and with his BLASTability deals 2 damage to
HUNTER JARX and SEA GENIE attacks him and leaves him at 1 health.
In this turn my enemy fails to eliminate any monsters.
On the next turn my DJINN OSHANNUS eliminates his HUNTER JARX.
LAST CONCLUSIONS
Here the key was the greater speed of my monsters in addition to my NAGA WINDMASTER which reduces ranged attack by -1 which increased resistance to attacks.
In addition, the flight ability of my SEA GENIE helped me dodge attacks in addition to my DJINN OSHANNUS with his PHASE ability he also dodges magic attacks and his VOID ability reduces the magic attack which gives him more resistance and thus does not hurt him. It gives my opponent a chance to eliminate my monsters so I only eliminate one.
In addition, my RIVERBOAT CAPTAIN with its BLAST ability managed to deal damage to the card in its second position so I was able to eliminate my opponent faster in addition to the fact that the summoner used reinforced the magic attack allowing it to be eliminated faster.
---
---