Long Lost Pokemon Card
My mom called me a few weeks back sharing the news that she found my "keepsakes box". This is a plastic tote that had some old trophies, newspaper articles, school year books but most importantly my collection of baseball and other sports cards.
This tote had been missing for the past 20+ years so I was elated to hear she found it.
After driving over to pick the tote up I rushed home to dig through it and see what I had. I wanted to see if any of my old baseball cards were worth anything. As I was flipping through the pages of one of the card books, you know the ones that have multiple sleeves for holding like 8 cards per page, I came to the last page and found two Pokemon cards.
Pokemon cards? What were those doing in there. I didn't collect or play Pokemon so I was a bit shocked. Then I remembered that I had a couple friends that got into it for a while so I bought a couple packs to try and join. It never clicked with me, but I hung on to two cards because they looked cool.
Below is the one I want to share with you. It is supposedly the second most rare card in all of Pokemon and I have one! I think this is pretty cool, but I also have no interest in keeping it. It doesn't hold any sentimental value to me.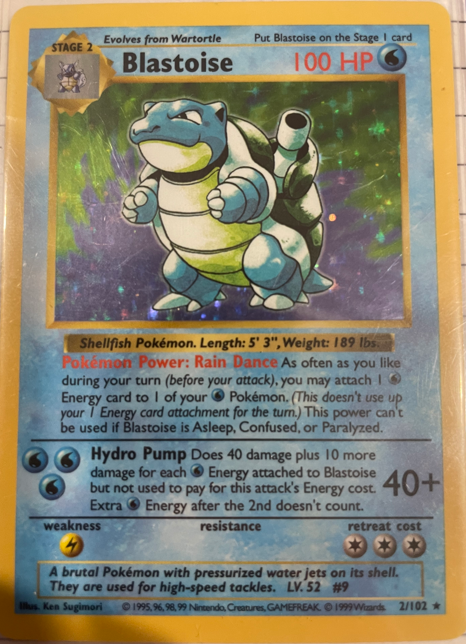 I plan on selling but figured I would share the story here and see if anyone has an interest in buying it from me.
Please reach out if interested. Open to offers.
Thanks and Hive on!
---
---