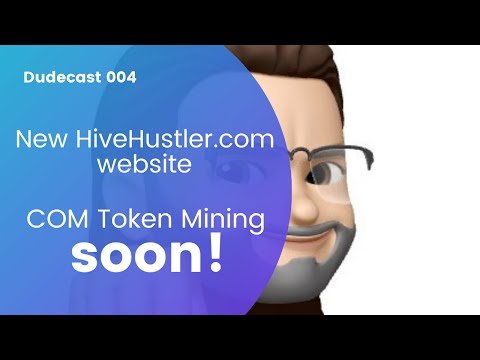 ---
Well, looks like I am having to upload to YouTube, so hopefully I don't offend anyone's sensitivities, lol. For some reason can't upload to 3speak, so going to throw it up on YouTube and then share to Hive via DTube, which I haven't done yet, so going to give it a shot.
But anyway, just sitting around, pre-coffee, doing a wake and bake, and started rambling, lol. Talking about the new HiveHustlers website, https://hivehustlers.com, that I have been building this week, it's going to be a monster of a site. Looking to bridge the gap between the web 2 and the web 3 worlds. Next site to build like this will be the Weedcash.org site.
I am really excited about how it is turning out and feel like these type of bride sites will help us get some new traffic flow.
Then I get into talking about the Hivecommerce or COM token mining that is starting Feb 1, 2021! Get all the information on that by checking out the white paper. https://hivecommerce.org. So if you are interested, you will need a Hive account and staking some HUSTLERM miner tokens, HUSTLER Dollars, or some Hivelist LIST tokens! Those 3 tokens will be the mining tokens for the COM token. Anyway, for lack of repetition, either just check out the video from here or the white paper, lol.
Hope everyone has a great day!
https://thelogicaldude.com
https://hivelist.org/@thelogicaldude
https://hivelist.io
https://hivehustlers.com
https://coin-logic.com
#hivehustlers
#weedcash
#hivecommerce
---
▶️ DTube