Café Barcelona
---
Café Barcelona Gigs!!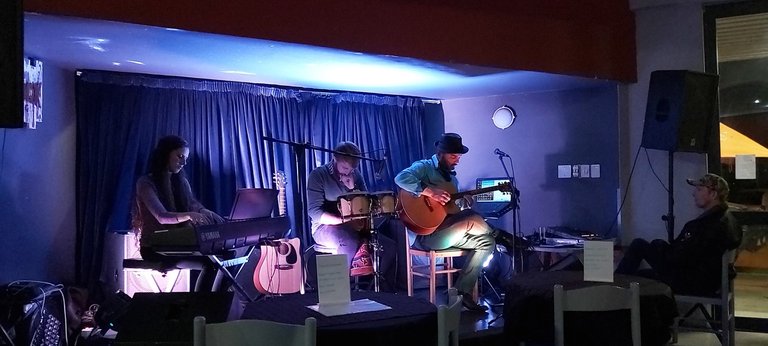 An old friend of mine's daughter studied music and is always busy with music. She has her own band and she teaches at a school and also plays in other bands. Yesterday evening we went to watch where she played on the keyboard for another person called the Traveller .
The Traveller don't normally sings, but on this particular song, he did sing, according to him he does this one song in order for people to know why he does not sing - well to me he actually sings quite good!!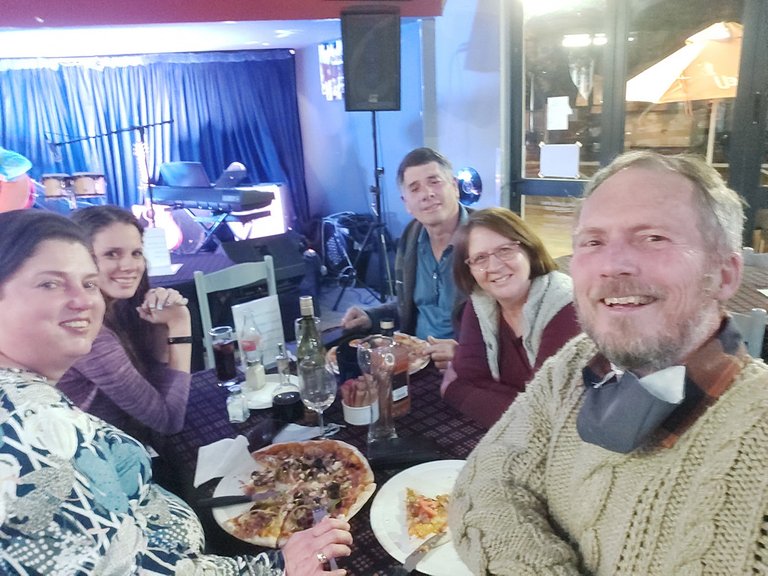 The Café Barcelona where they played is a small restaurant, in not such a great part of town and the restaurant is actually also in need of some TLC, but they do have a small stage where people can perform free of charge. I suppose it is a classic win - win situation, as the restaurant gets more people and the musicians get some exposure and also a small cover charge, that is charged at the door.
The restaurant actually has some good food and we all had some nice pizzas and to top it off they had ERDINGER WEISS on tap!! Not many places in South Africa has this!! I do love the Erdinger Beers and I enjoyed this one a lot and for a nice touch it came in an Erdinger glass as well!!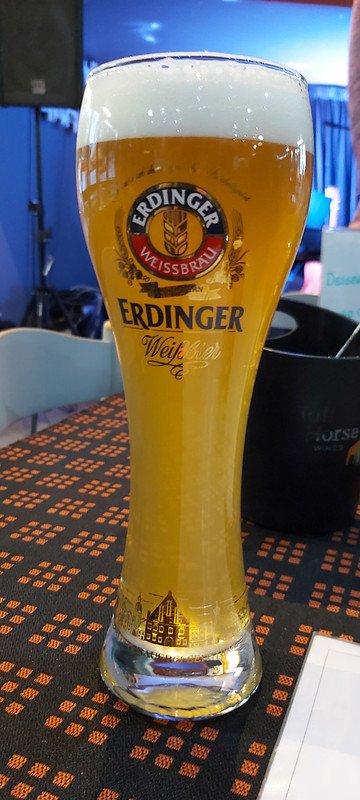 We had a great evening, spending time together, eating, listening to good music and also having some great BEER!!
I hope you liked the post as much as I liked writing it.
I hope you have a wonderful day!!
---
▶️ 3Speak
---
---