Greetings, HIVE!
I decided to lower the prices for all 3 editions of my first tokenized art @NFTshowroom. My intention is to sell at least one edition, so I can invest in adding some more #CryptoArt pieces to my gallery. It's a special discount! ;)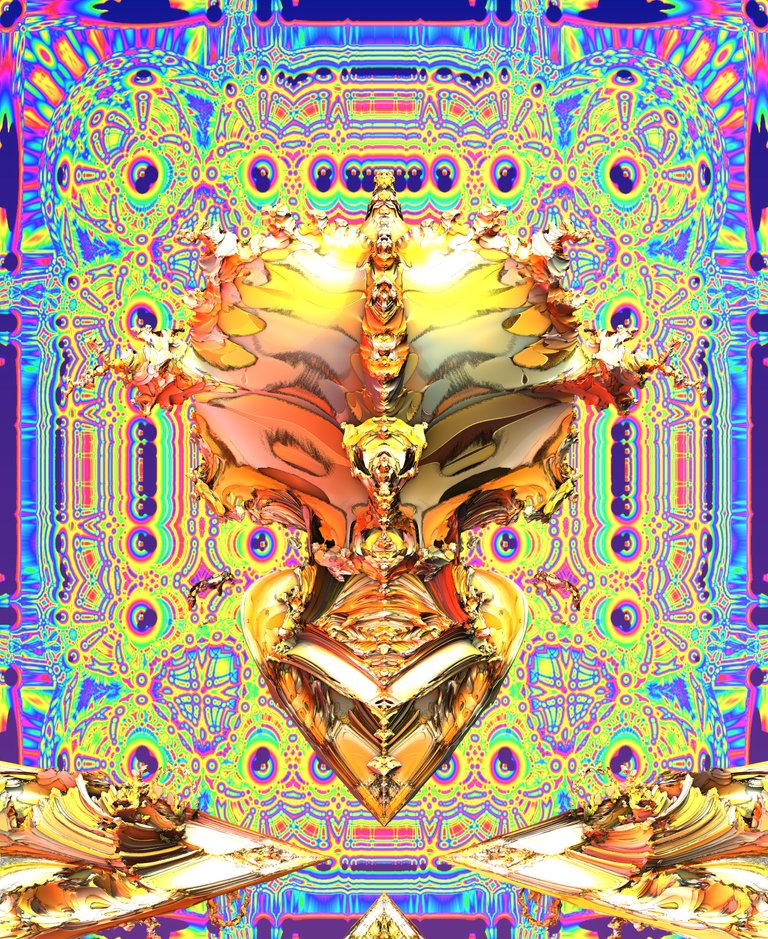 Original 3D fractal artwork in high resolution, exclusively rendered for tokenization with a unique background mandala, which is one of my other creations.

dimensions: 2777 x 3397 px; JPG ~ 8MB

Rights are set to: Limited Reproduction, which means you're going to own this art and even could modify it, print it or distribute it in any way you like, but I'll remain the original creator of it.
please visit https://nftshowroom.com/trayan/gallery and comment!