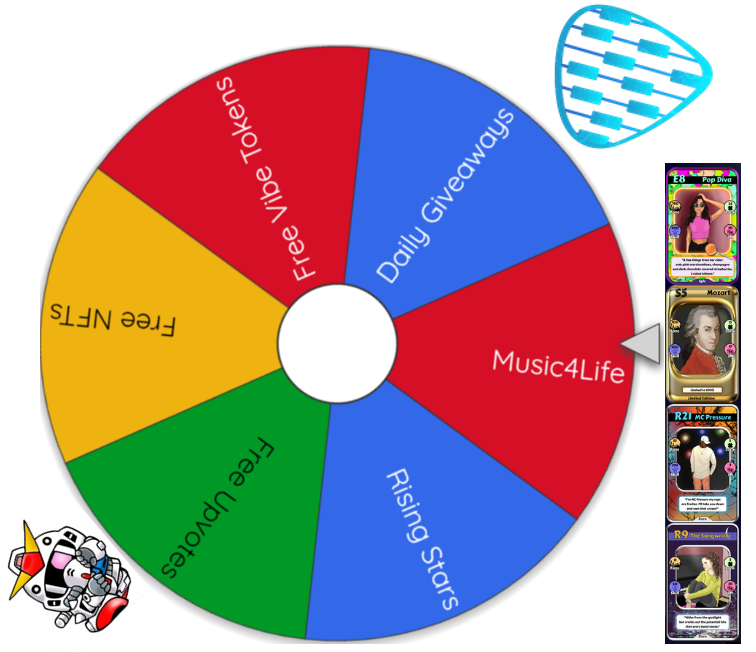 Hi Folks,
Thanks for dropping by and welcome to my blog. I am currently running a daily giveaway in one of my favorite NFT crypto game that is associated to Hive called Rising Stars. I am also a big fan of the Hive Tribe Music4Life. The tribe focuses on anything music related from songs, lyrics, instruments, opinions about music, and much much more.
In support of both Rising Stars and Music4Life I have created this daily giveaway which includes the following:
A chance to win a Rising Star NFT card (most daily giveaways are 4 common cards)
My upvote on your comment to this post that includes ~ 3 or more Vibes
That is a total of at least 28 cards a week up for grabs! With over 10 participants a day this has become a very popular event. It is one of the most active daily giveaways on Hive blockchain!
For those who are new to this, participation in giveaway is free and the rules are pretty simple. Comment on this post so I know you want to participate in giveaway. Upvote and reblog not required but appreciated. Best of luck.
As a reminder the giveaway will change this week from free commons in daily open packs to common cards I am purchasing through the open market. This will create 6 commons for daily giveaway and I am giving out a rare R56 - Robbie this coming Saturday's giveaway.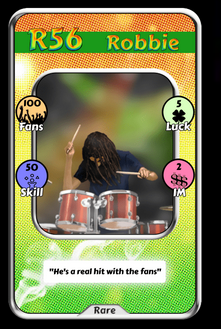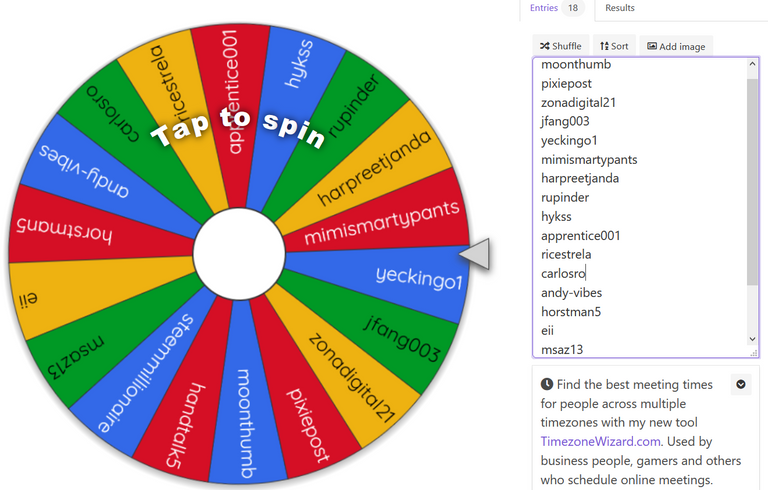 Daily Giveaway 32 Results
Today there are a total of 18 entries. Good luck to all participants and thank you for participating. Here are the winners:

Spin 1, 2 , 3 for 8 - Glam Rocker: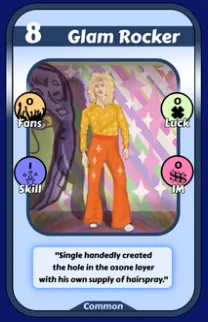 Spin 4, 5, 6 for i16 - Cheap Cello: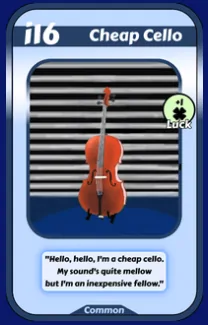 )
Congrats to the winners and cards will be sent shortly. Remember everyone is a winner since I will also upvote all participants in Vibe Power. Come back as often as you can for the daily giveaway posts so you get more chances of winning and earning!

Giveaway Part 33 for tomorrow
The following are cards for tomorrow's giveaway. Please comeback to check out if you have won any of the following cards.
It will be two 13 - Buster, two i13 - Cheap Violin and two i16 - Cheap Cello in tomorrow's giveaway for a total of six winners.

My Stats and Card Collection Updates


My stats are mostly the same except a 2k add in skill points. My level is now 191. Another progress stat is my mission achievement.

My ranking is lower even though majority of players above me have their ranking stay the same. I am in a tight race where I stand and that is apart of the game. Will see how it plays out in the days ahead.
Thanks for reading and hope everyone become a rising star!!!

If you have not started playing Rising Stars please try it out. Link in pictures below and the game is FREE once you create an Hive account.