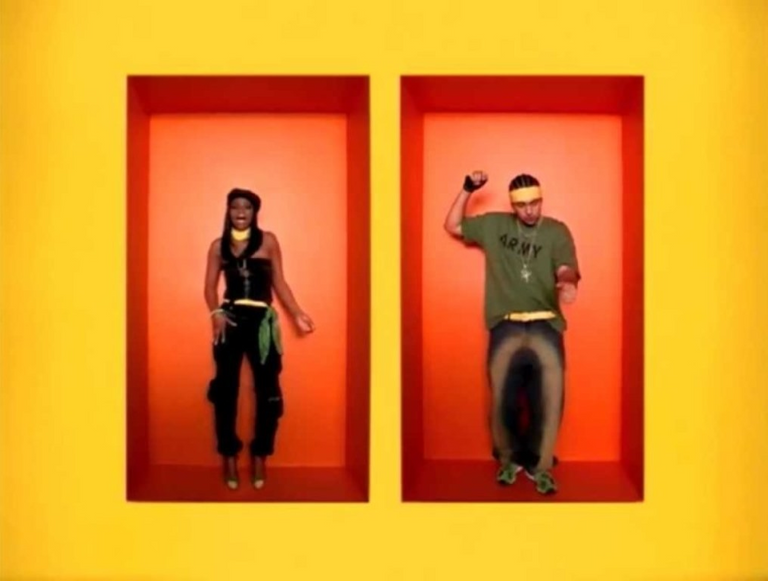 hey, how are you community and readers?

I hope you are very well that you have had a very useful week

I want to thank those who read my post I know I was absent these days here in the community

hahaha but well I'll put the batteries to upload a new post every day every day

today I want to share with all of you community in general

A song that I like its lyrics even though it is in English I really like it is from 2009

yes hahaha it's old but I really like not only its lyrics but also its track

well this song is called
I'm Still In Love With You

It is performed by Sean Paul and features the voice of Christine Chin known by her stage name as Sasha

Sean Paul is a Jamaican dancehall producing artist considered one of the most political of the genre.

Sasha is a Jamaican DJ singer who currently records gospel music under the name Sista Sasha.

the video is about a stagnant relationship where they are arguing
Sean Paul is trying to explain that the relationship was something of a one night stand

Sasha's character
he wants to continue the relationship because she is in love with him

well, you will see a little more in your video
Hey friends, here I share a little of his lyrics

Well, in come the thing them call a broken heart
This blessed love will never part
You done know it from the start
Me tell them say a dutty, yeah
Ah, Sean Paul and Sasha
Come sing for them, baby

Though you make me holler
Though you make me sweat
I can't get your tenderness
Still I can't get you off my mind
What is it about you, baby?
Ah, just the dutty, dutty love

I'm still in love with you, boy
Well, I'm a hustler and a player, and you know I'm not a stayer
That's the dutty, dutty love
I'm still in love with you, boy
So girly, try to understand that a man is just a man
That's the dutty, dutty love
I'm still in love with you, boy
Blessed loving from the start, but you know we had to part
That's the way I give my love
I'm still in love with you (yes, I'm still in love with you)
But a man gotta do what a man gotta do

Girl!
Well, I never had fi promise you no bling, bling fi hold you, girl
Well, a just the loving weh mi fling, fling control you, girl
And a-make your head swirl
And a-make your body twirl
And a-make you wanna be my one and only baby girl
Night after night me give you love fi keep you warm
Gyal, you never get this kinda loving from you born
And now you want draw card, say: Me just can't perform

guys I hope you like it as much as I do
and don't miss my next post.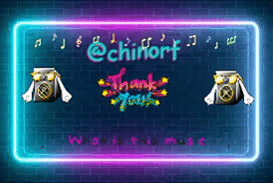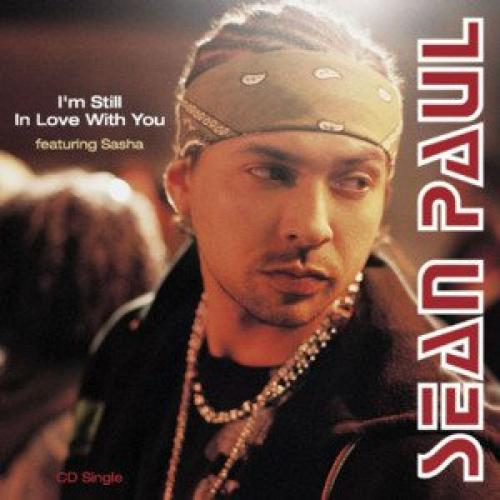 Español
hey como estan comunidad y lectores

espero esten muy bien que ahigan tenido una semana de mucho provecho

quiero darles las gracias a los que leen mis post se que estuve ausente estos dias aqui en la comunidad

jajaja pero bueno ya me pondre las pilas para subir todos los dias un post nuevo cada dia

hoy quiero compartir con todos ustedes comunidad en general

una cancion que me gusta su letra apesar que es en ingles me gusta mucho es del 2009

si jajaja es algo vieja pero me gusta mucho no solo su letra sino tambien su pista

bueno esta cancion se llama
I'm Still In Love With You

la interpreta Sean Paul y cuenta con la voz de Christine Chin conocida por su nombre artistico como Sasha

Sean Paul es un artista productor de dancehall jamaicano considerado uno de los mas polificos del genero.

Sasha es una cantante DJ jamaicana que actualmente graba musica gospel con el nombre de Sista Sasha.

el video trata sobre una relacion estancada donde estan discutiendo
Sean Paul esta tratando de de explicar que la relación fue algo así como una aventura de una noche

El personaje de Sasha
quiere continuar la relación por que ella esta enamorada de el

bueno ya veran un poco mas en su video
Epa amigos aqui les comparto un poco de su letra

Bueno, viene lo que ellos llaman un corazón roto
Este amor bendito nunca se separará
Lo sabes desde el principio
Diles que digan un dutty, sí
Ah, Sean Paul y Sasha
Ven a cantarles, nena
Aunque me haces gritar
Aunque me haces sudar
No puedo conseguir tu ternura
Aún así no puedo sacarte de mi mente
¿Qué pasa contigo, nena?
Ah, sólo el amor de los dutty, dutty
Todavía estoy enamorado de ti, muchacho
Bueno, soy un estafador y un jugador, y sabes que no soy un stayer
Ese es el amor de los dutty, dutty
Todavía estoy enamorado de ti, muchacho
Tan femenino, trata de entender que un hombre es sólo un hombre
Ese es el amor de los dutty, dutty
Todavía estoy enamorado de ti, muchacho
Bendito amor desde el principio, pero sabes que tuvimos que separarnos
Esa es la forma en que doy mi amor
Todavía estoy enamorado de ti (sí, todavía estoy enamorado de ti)
Pero un hombre tiene que hacer lo que un hombre tiene que hacer
¡Chica!
Bueno, nunca tuve la promesa de que no te abrazara, chica
Bueno, sólo el amor weh mi aventura, aventura que te controla, chica
Y haz que tu cabeza se arremolinen
Y haz que tu cuerpo gire
Y hacer que quieras ser mi única niña
Noche tras noche te doy amor fi mantenerte abrigado
Gyal, nunca obtienes este tipo de amor de ti
Y ahora quieres sacar la carta, di: Yo simplemente no puedo realizar

chicos espero que les guste tanto como ami
y no te pierdas mi proximo post.