Using a figure and its reflections to visualize "Focus and determination".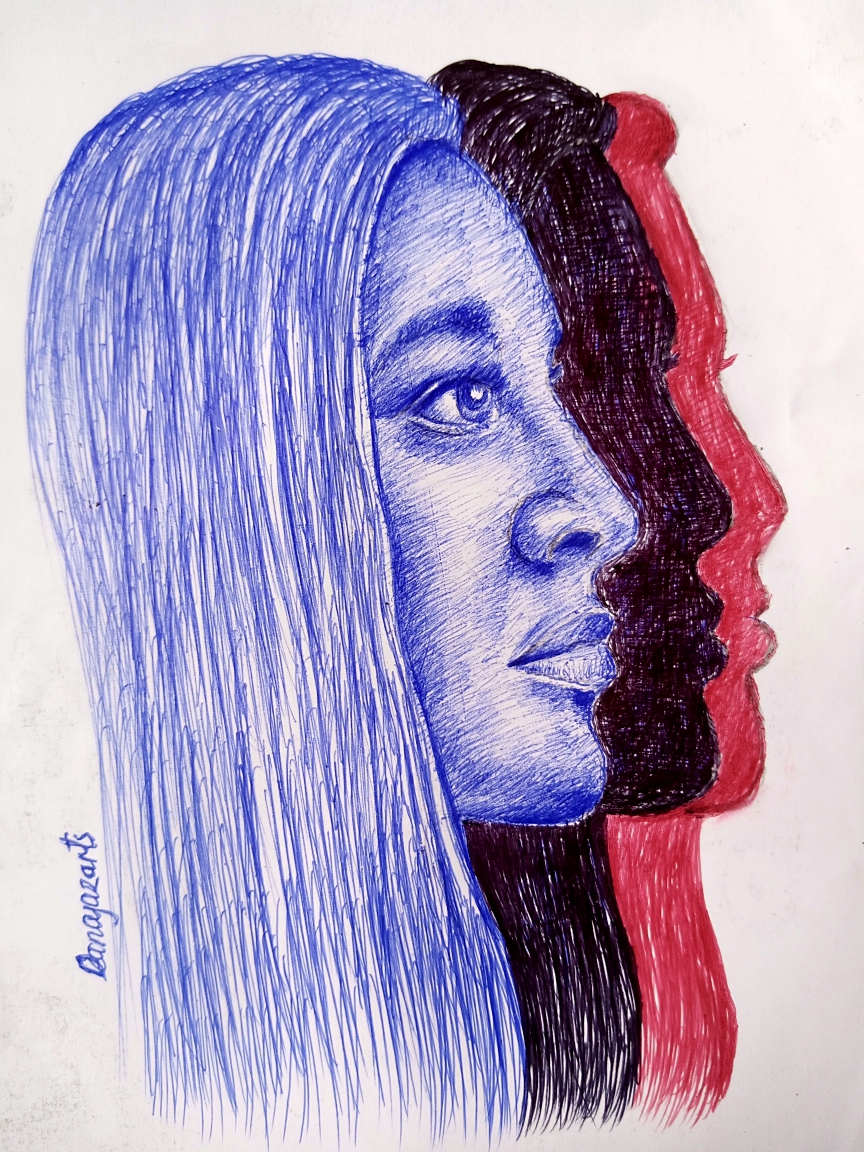 Greetings friends!
Happy Sunday to you all. I'm glad to show you this imaginary ink drawing I made earlier today of a young woman with lovely reflections which I used to visualize "Focus and determination".
The image and it's reflections obviously shows readiness within and without to achieve something. In life, nothing good comes easy, it takes a determined and
focused mind to win the race of success
and achieve greatness in the difficult
Journey of life. So I present to you the image of one who is determined to achieve all her set goals. 🥰My blue, back and red ballpoint pen has spoken using the liner hatching methods of shading.(art speaks).....✍️🤝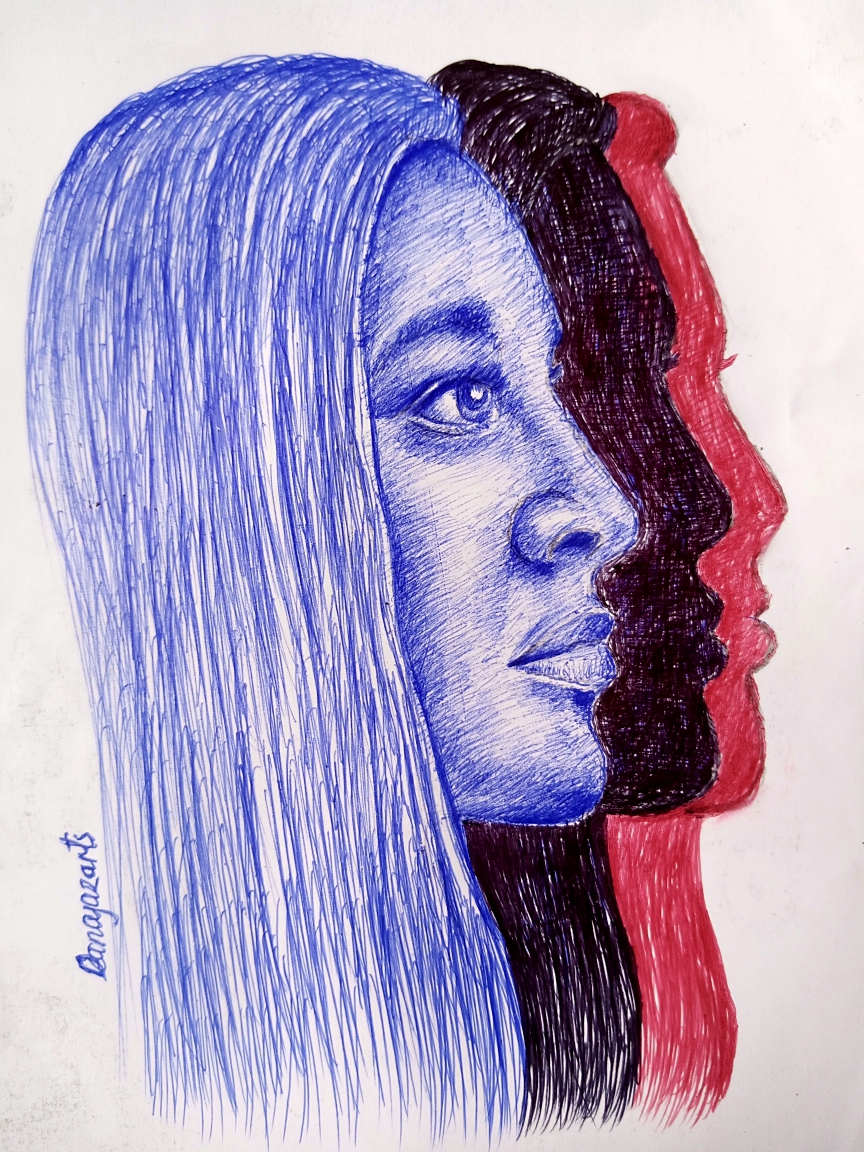 DIFFERENT PROCESSES INVOLVED.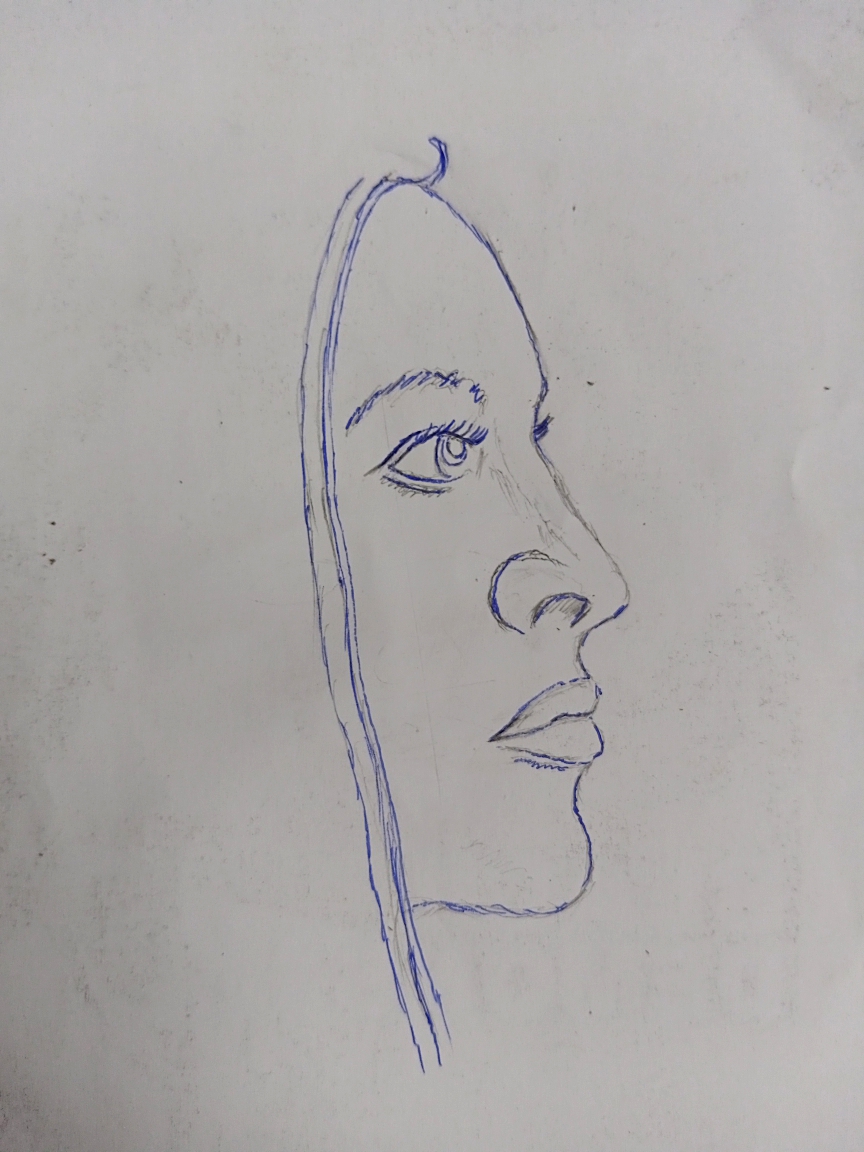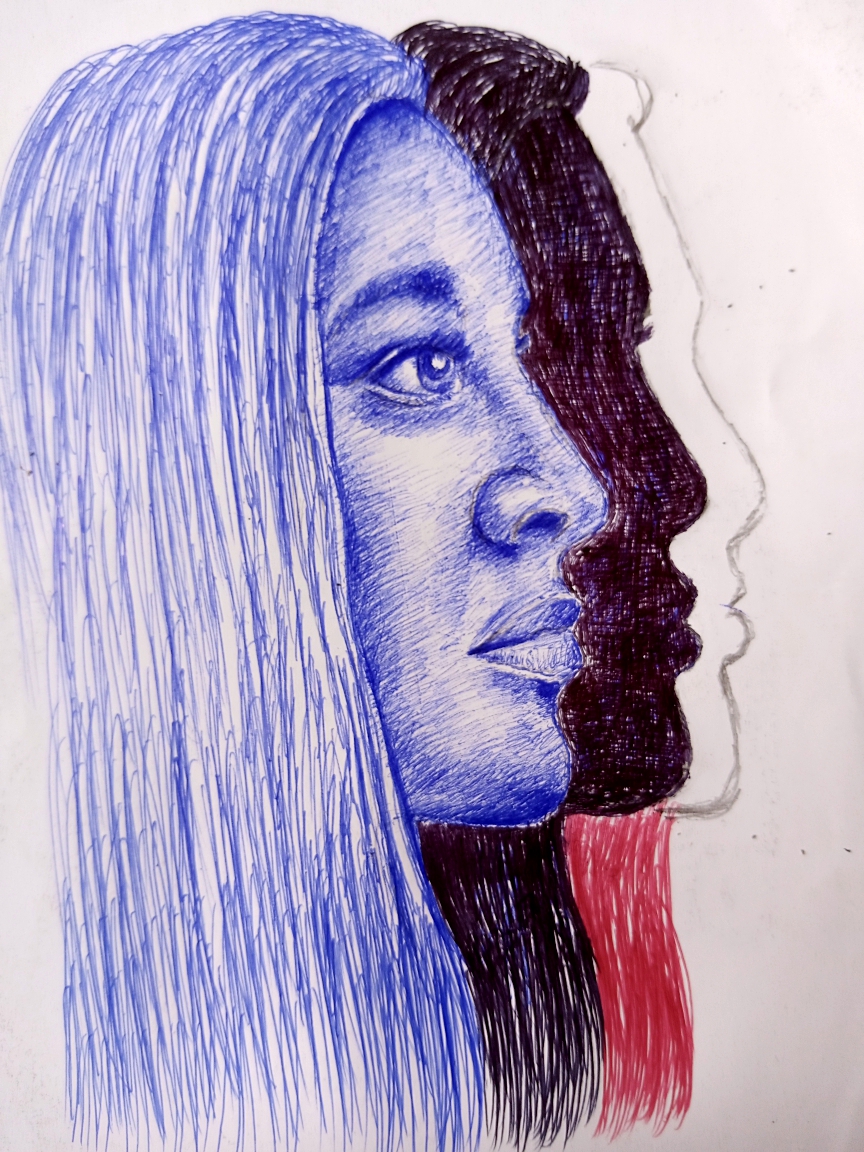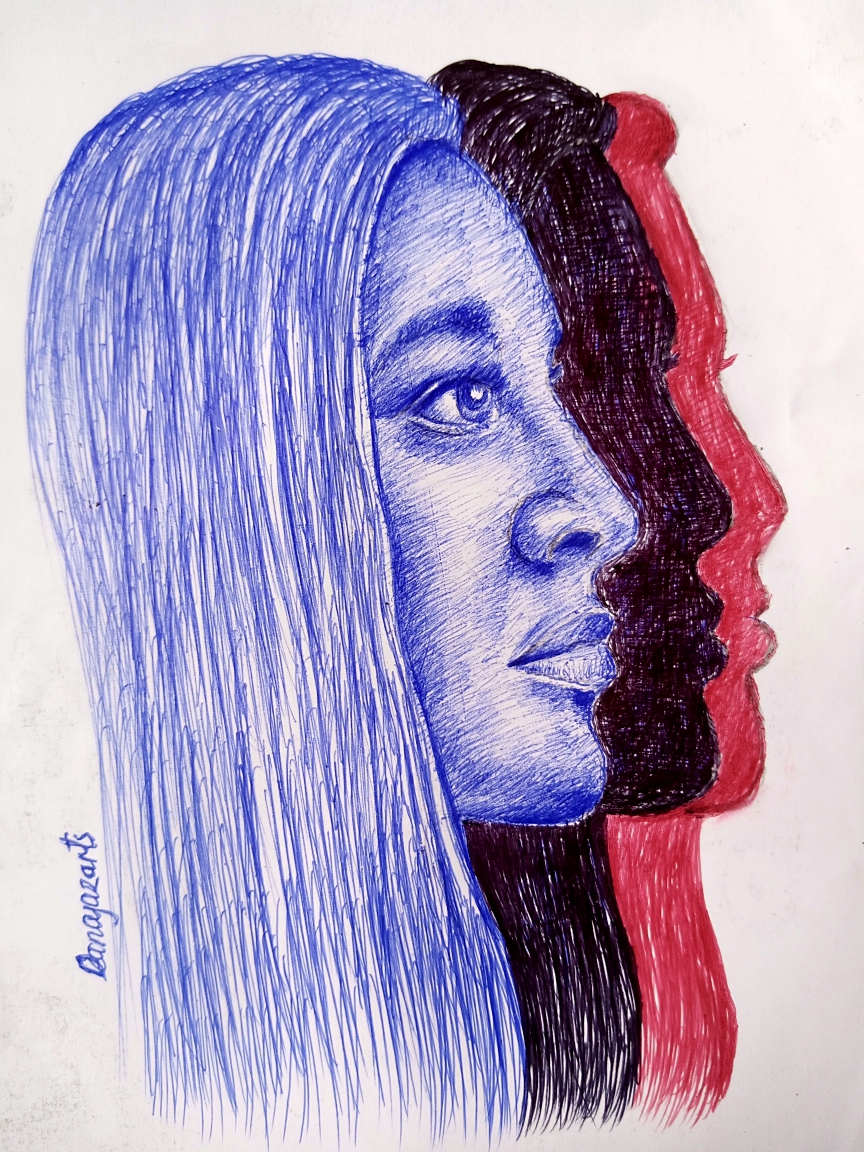 Art speaks differently to it's viewers, in case you have a different interpretation, please don't hesitate to share it as a comment, I would love to read it and reply you in all positive manner....✍️
Thanks esteemed friends for the visit!
        Stay positive
---
---