Step by step liner drawing of "Jake Sully" and "Neytiri" in the movie:- Avatar 2.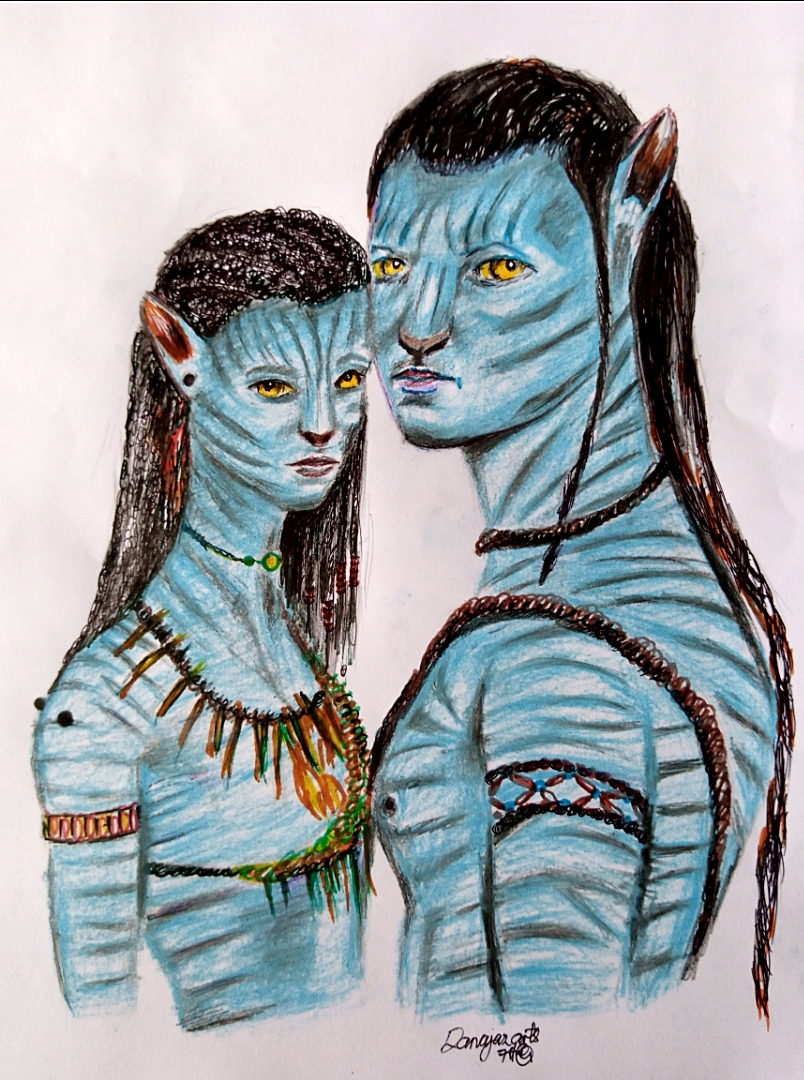 Greetings folks!
So today, I decided to do a random drawing of this characters, Jake Sully and Neytiri in the movie; Avatar 2, after rewatching it yesterday.... The story is about a spy who fell deeply in love with a beautiful lady and functioned better in the world they planned to destroy. Love saved Neytiri's world.. The image was achieved with different colors of pastel, pencil, black and red ball point pen...
..........I do hope you'd love it 🥰.............
DIFFERENT PROCESSES INVOLVED.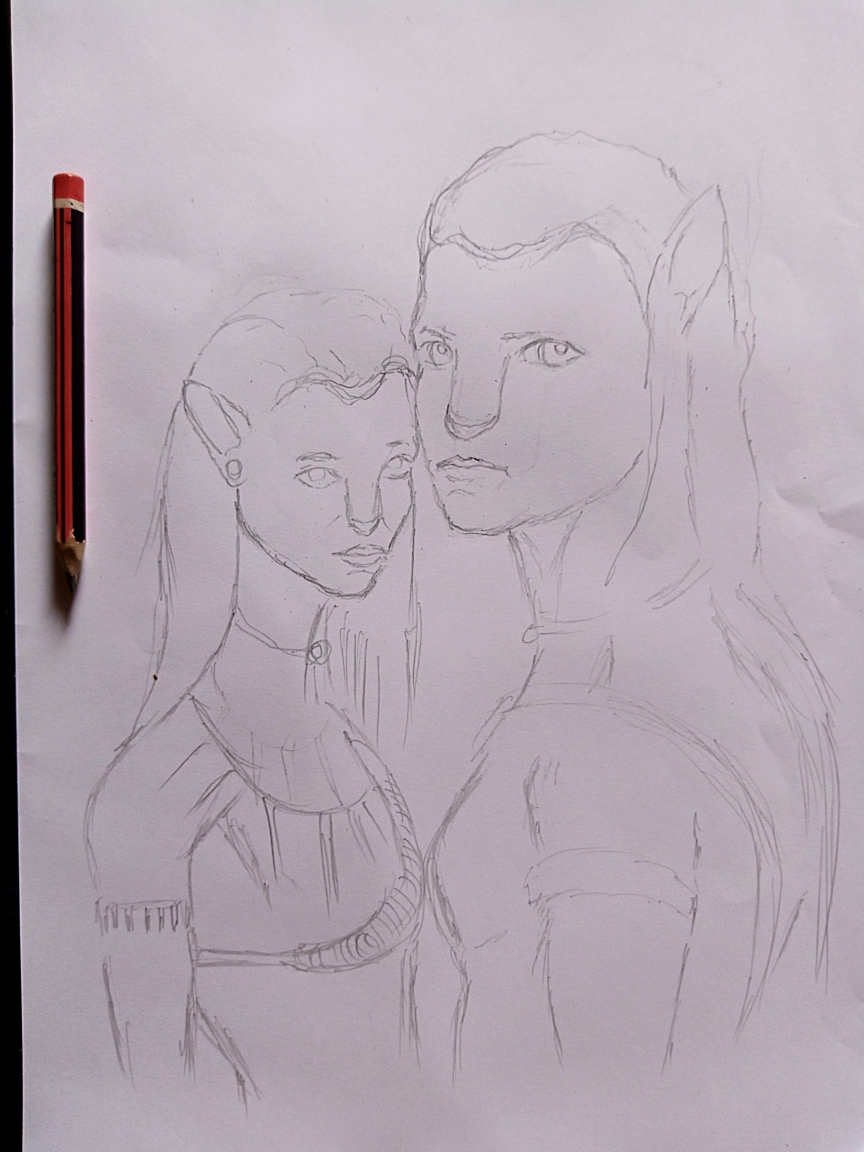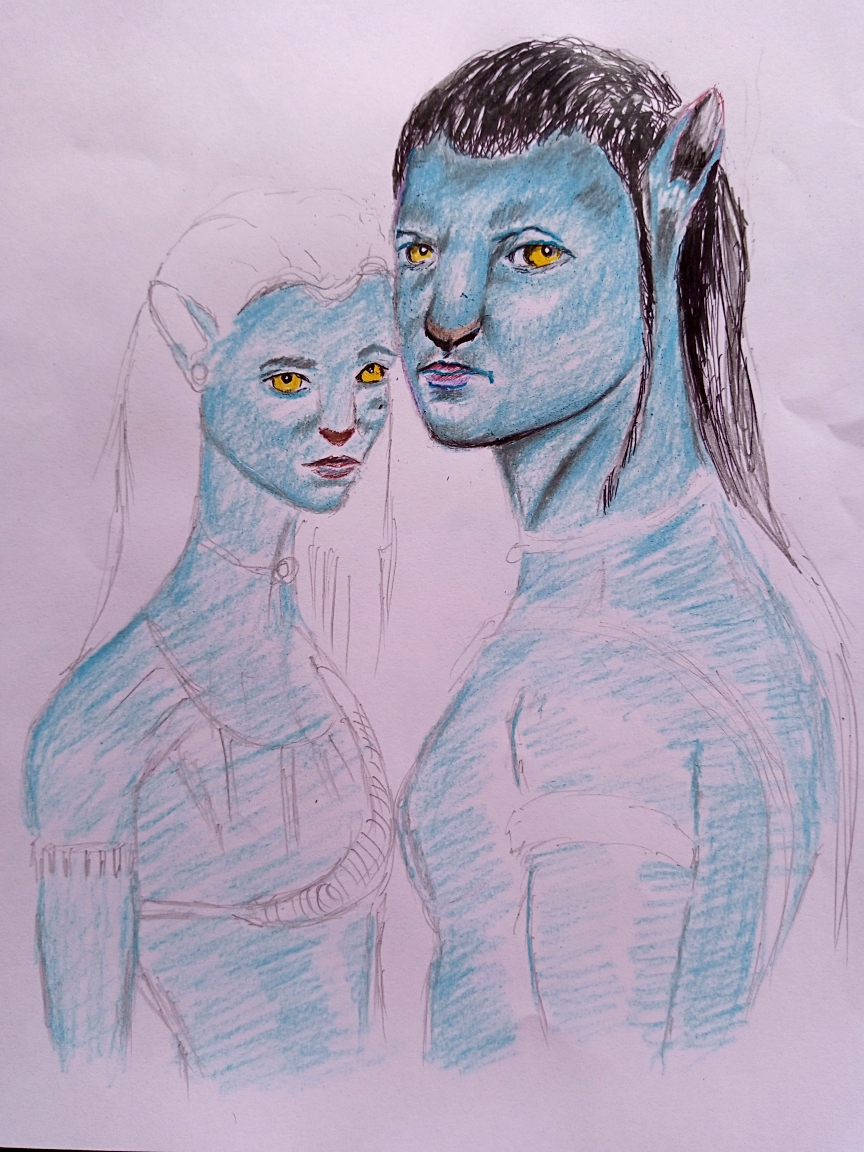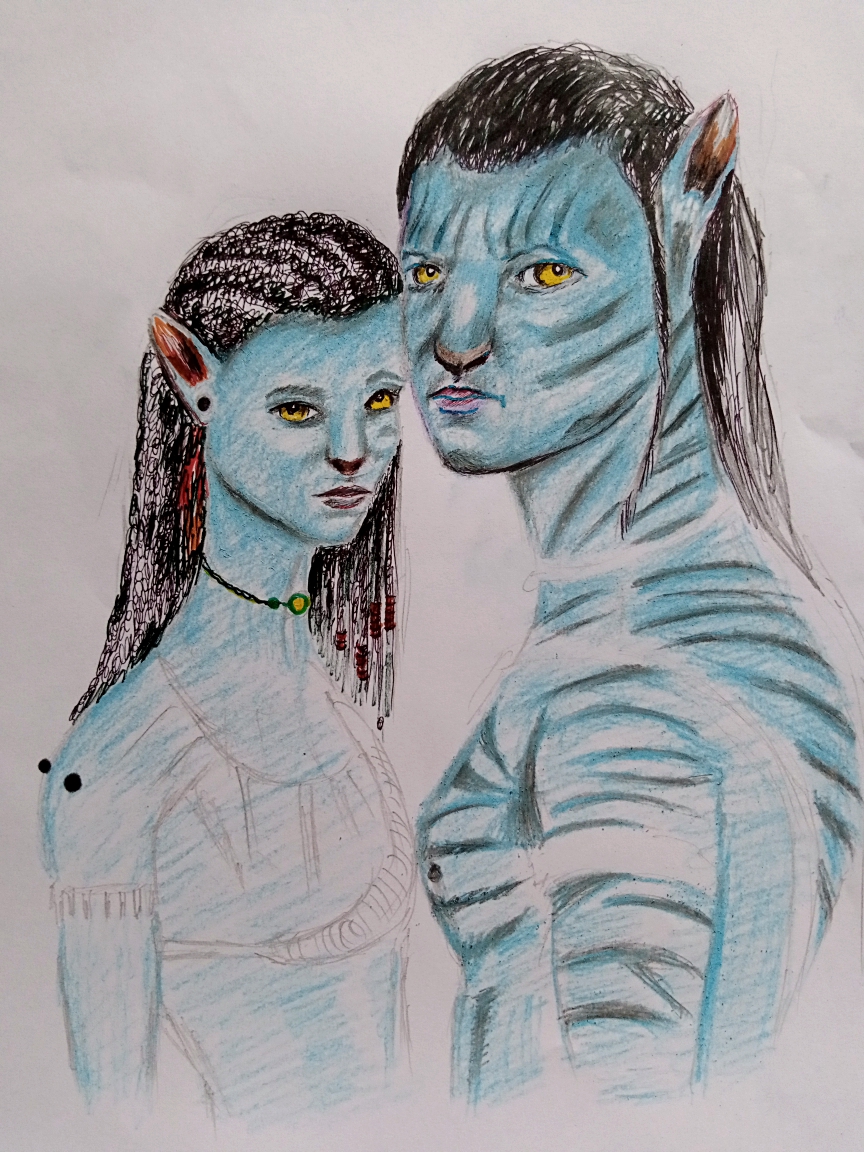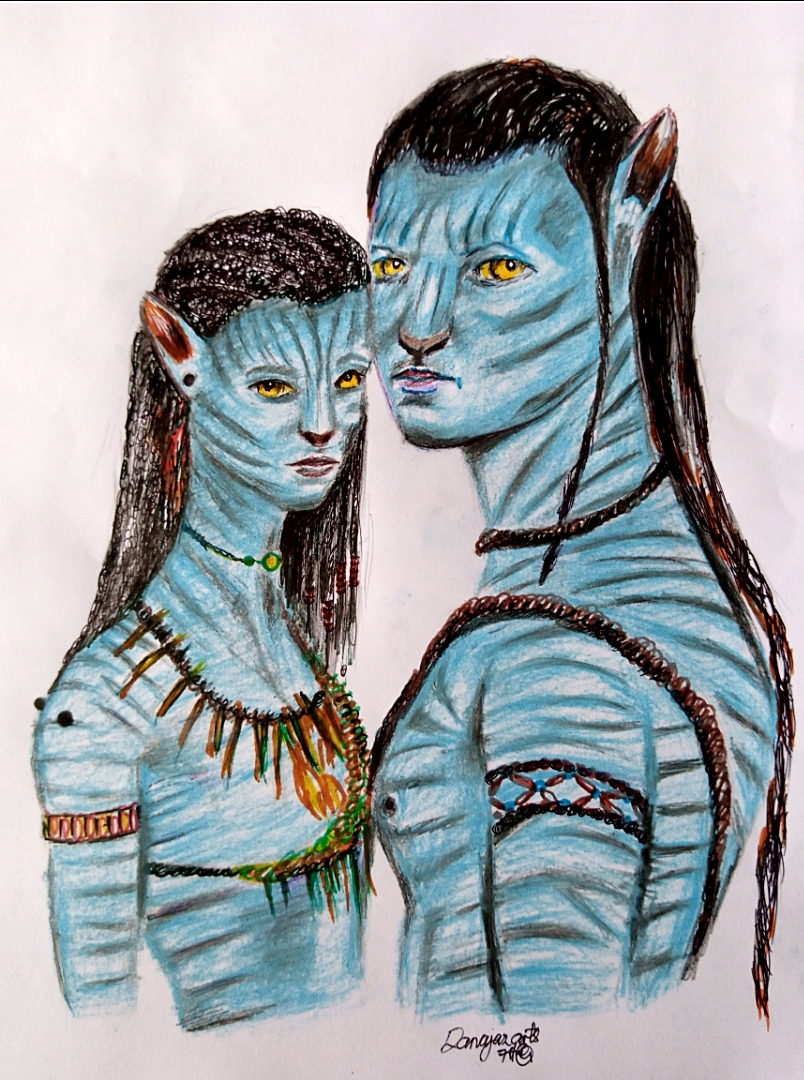 Thanks esteemed friends for the visit!
        Keep booming.
---
---