My figure study today of a man eating.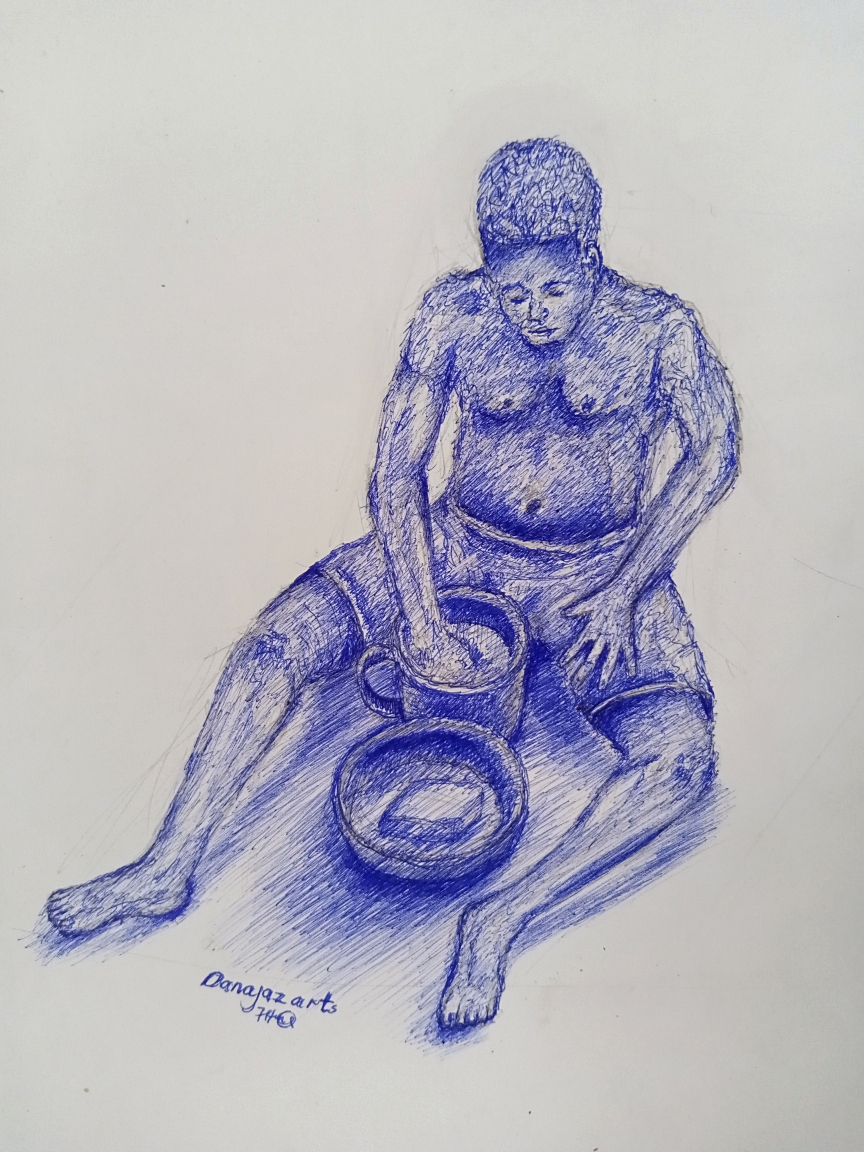 Greetings to you friends!
I'm glad to share with you a funny figure study I sketched earlier today. The image simply describes a young man taking tea from a big cup and the model had almost finished eating before I started the sketch so I completed part of the image from my memory. The sketch was achieved with a liner hatching method of shading which I started with a pencil and completed with ballpoint pen.
DIFFERENT PROCESSES INVOLVED.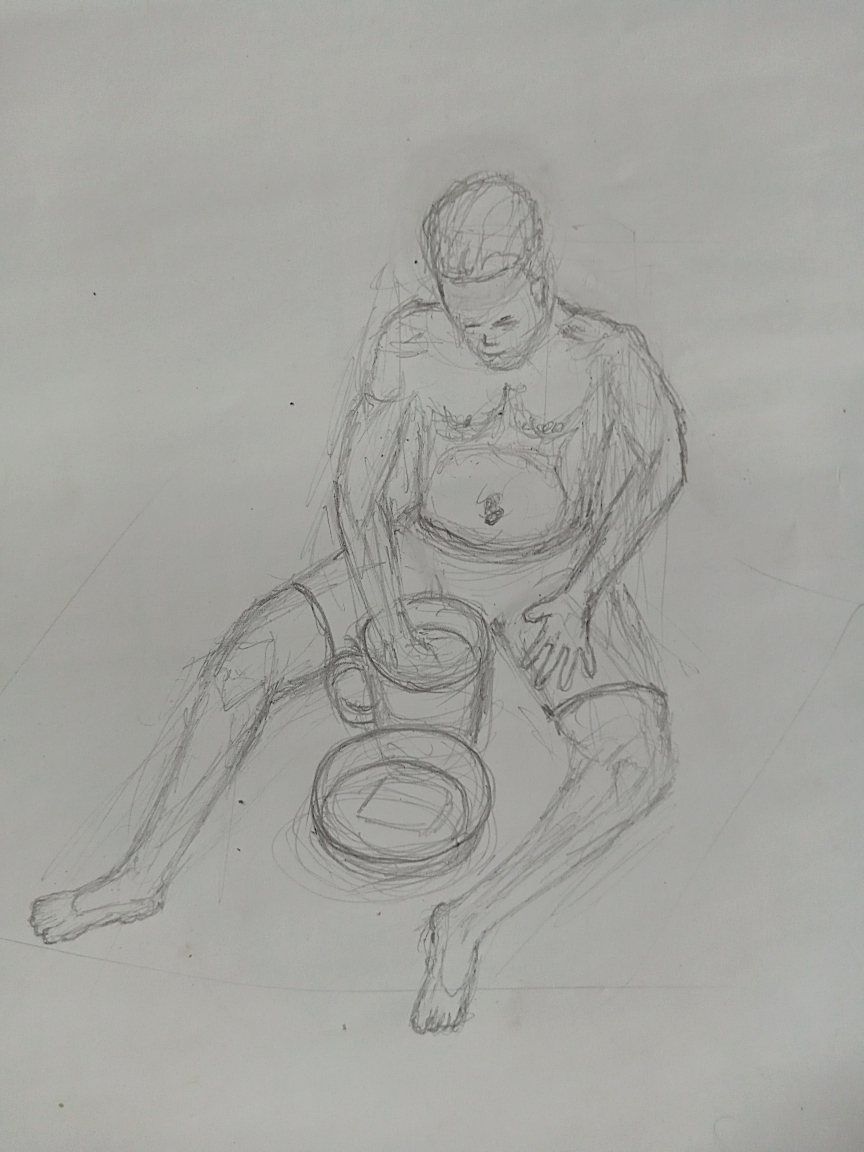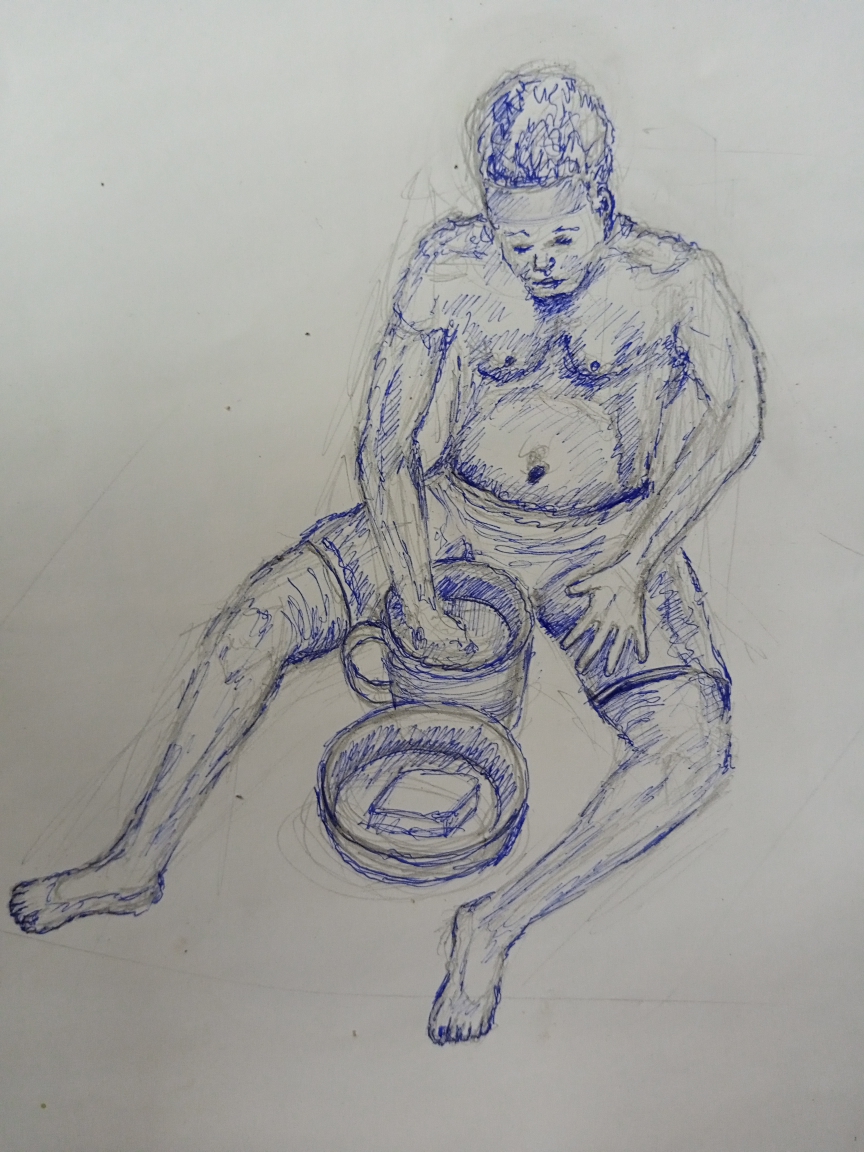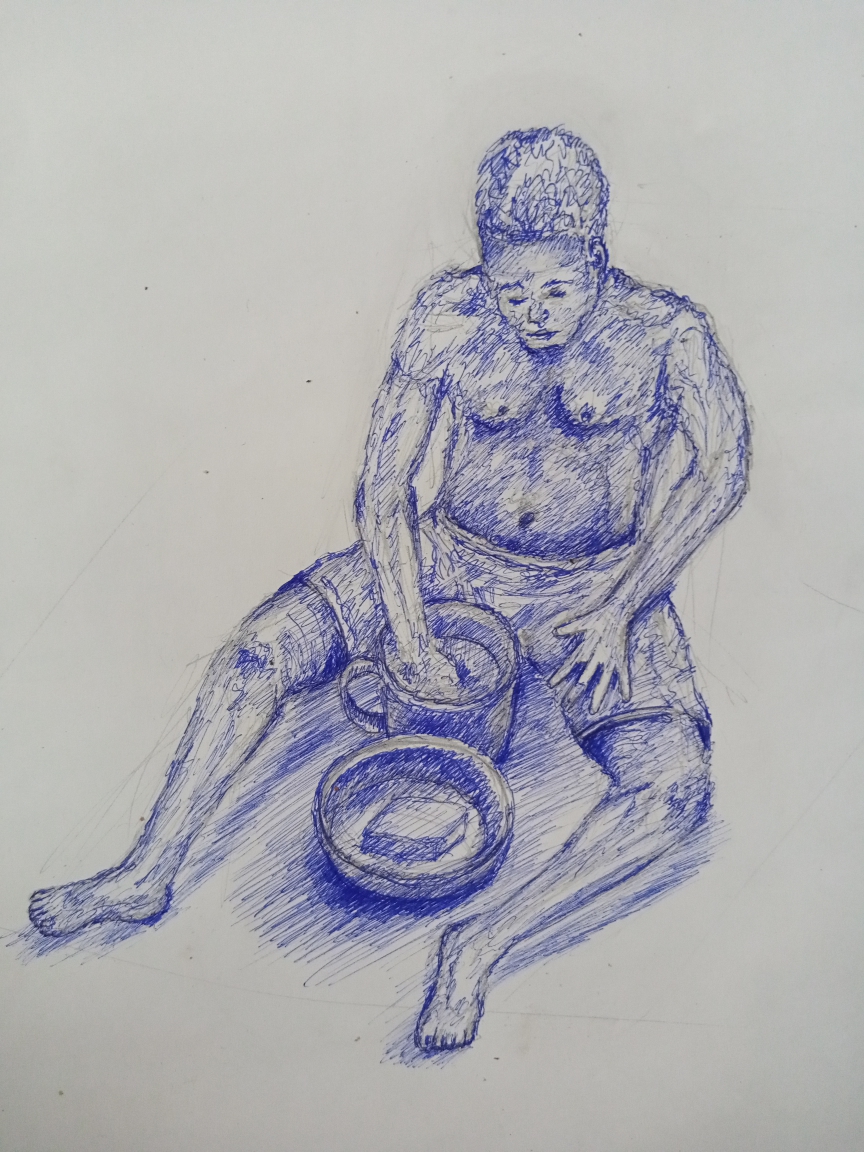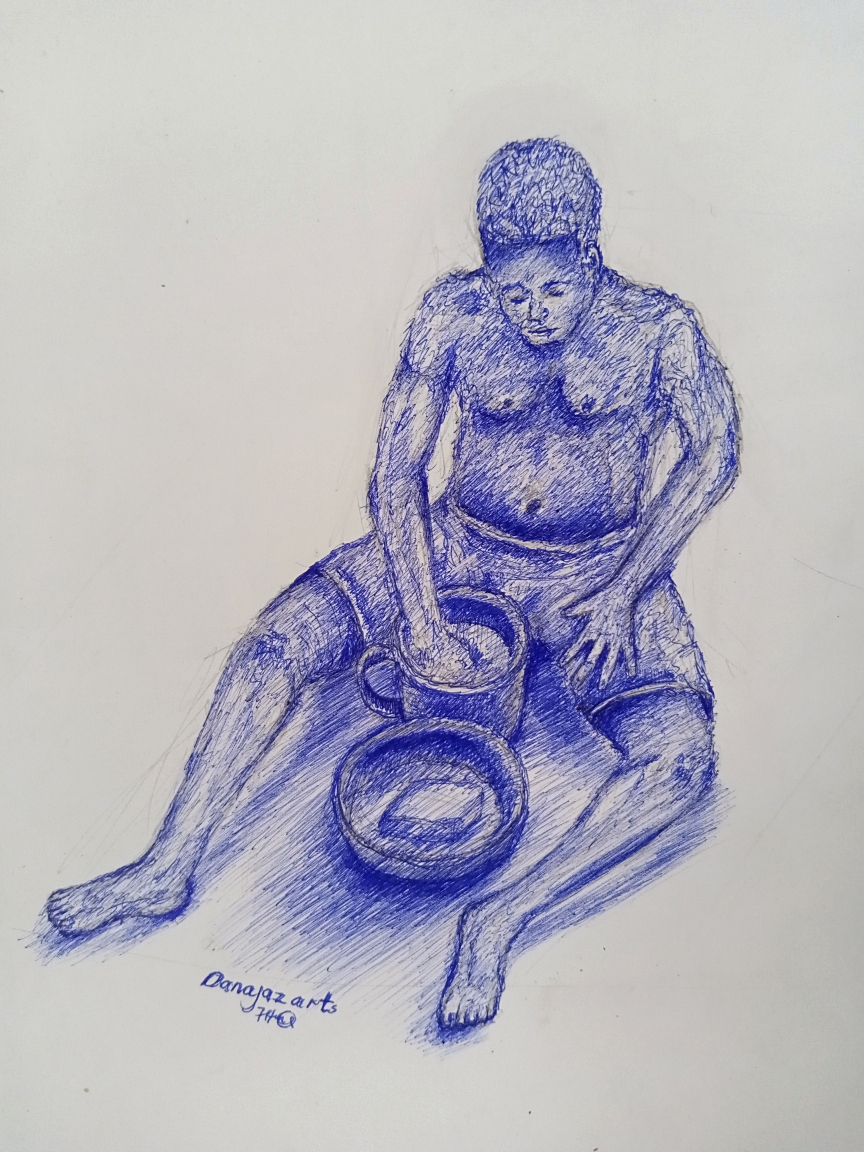 THANKS FOR THE VISIT FRIENDS!
       Stay positive
---
---