My drawing of a model with a colourful hairstyle.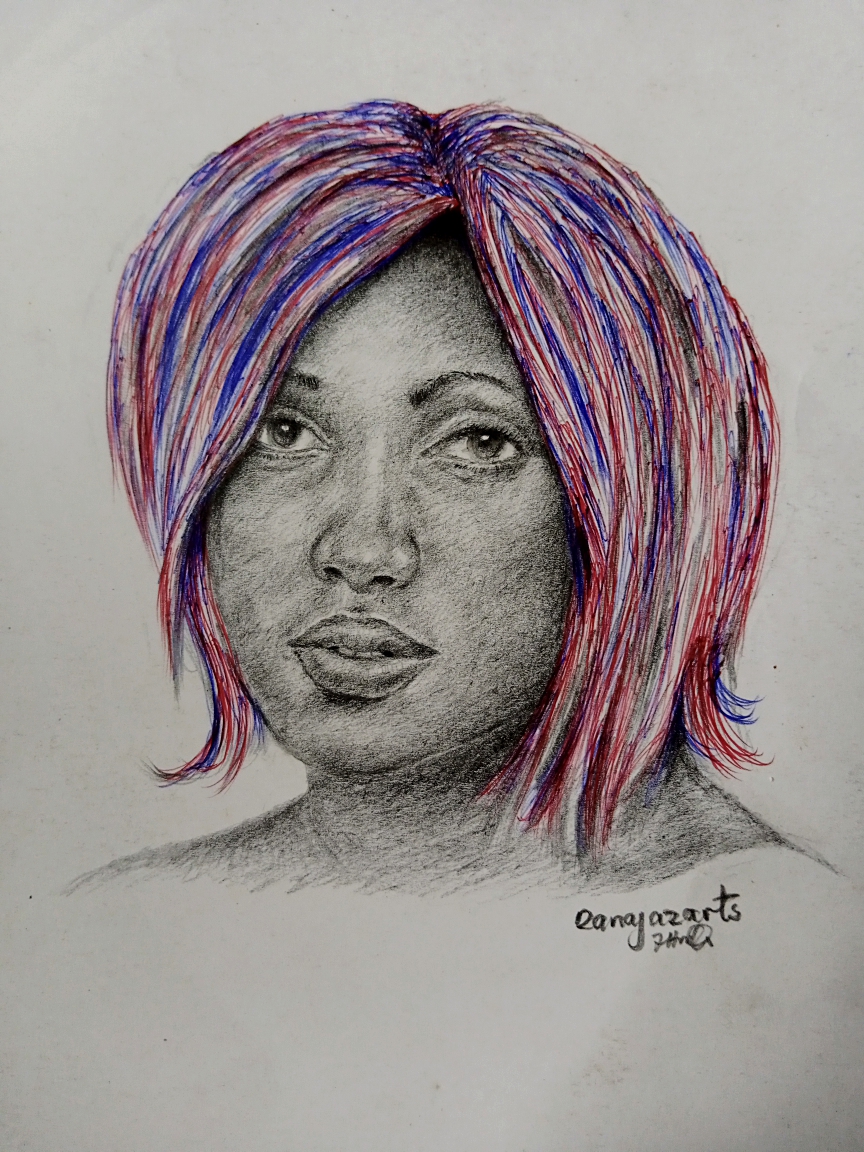 Greetings friends!
Hope you're doing fine? I would have posted this earlier if my phone had not gone off! still, I'm so glad that I achieved two random sketches and posts today @sketchbook just as I planned yesterday.
After I drew and posted this morning, I
quickly washed my dirty clothes, helped
my little niece with her drawing home
work,.. and proceeded to do this fast sketch of a Pretty dark skinned lady with a colourful hairstyle (my pencils speaks).
The sketch and shading was achieved with a 2B pencil but I changed her hair to something more attractive with the use of a black and red ballpoint pen.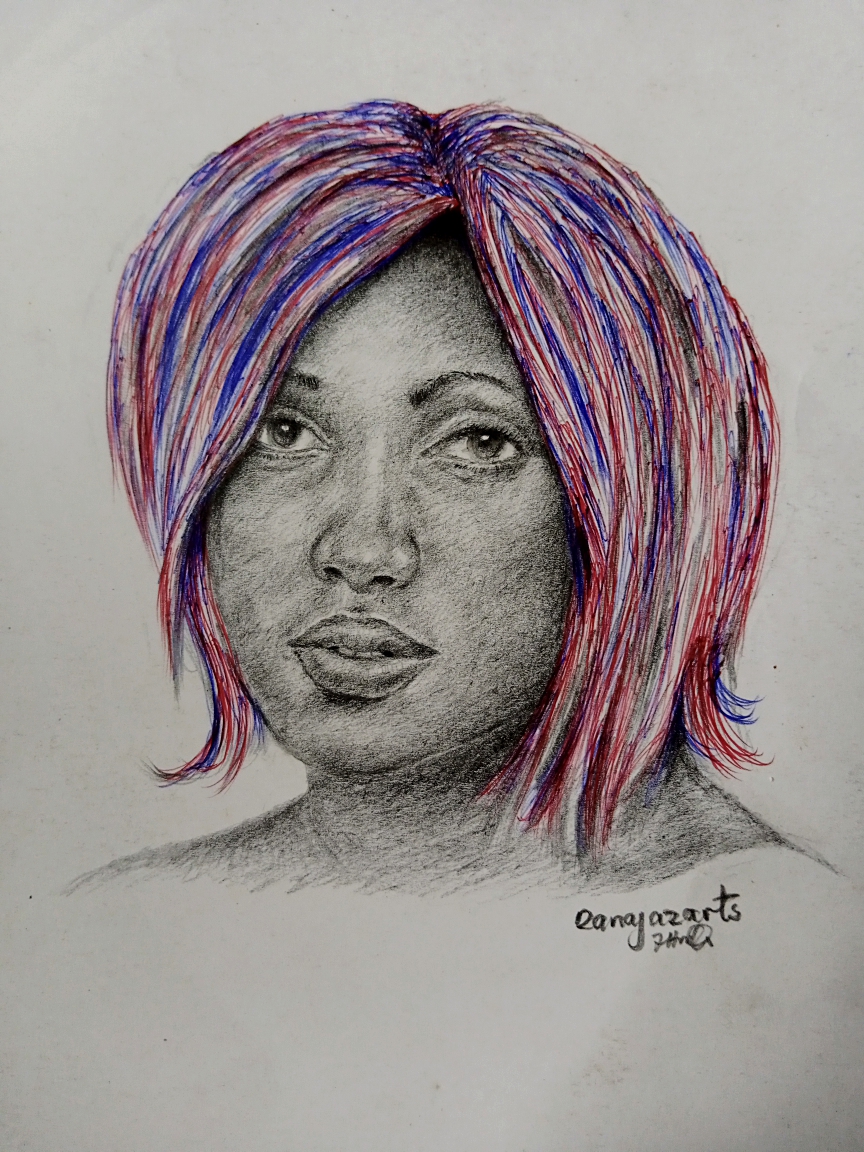 DIFFERENT PROCESSES INVOLVED.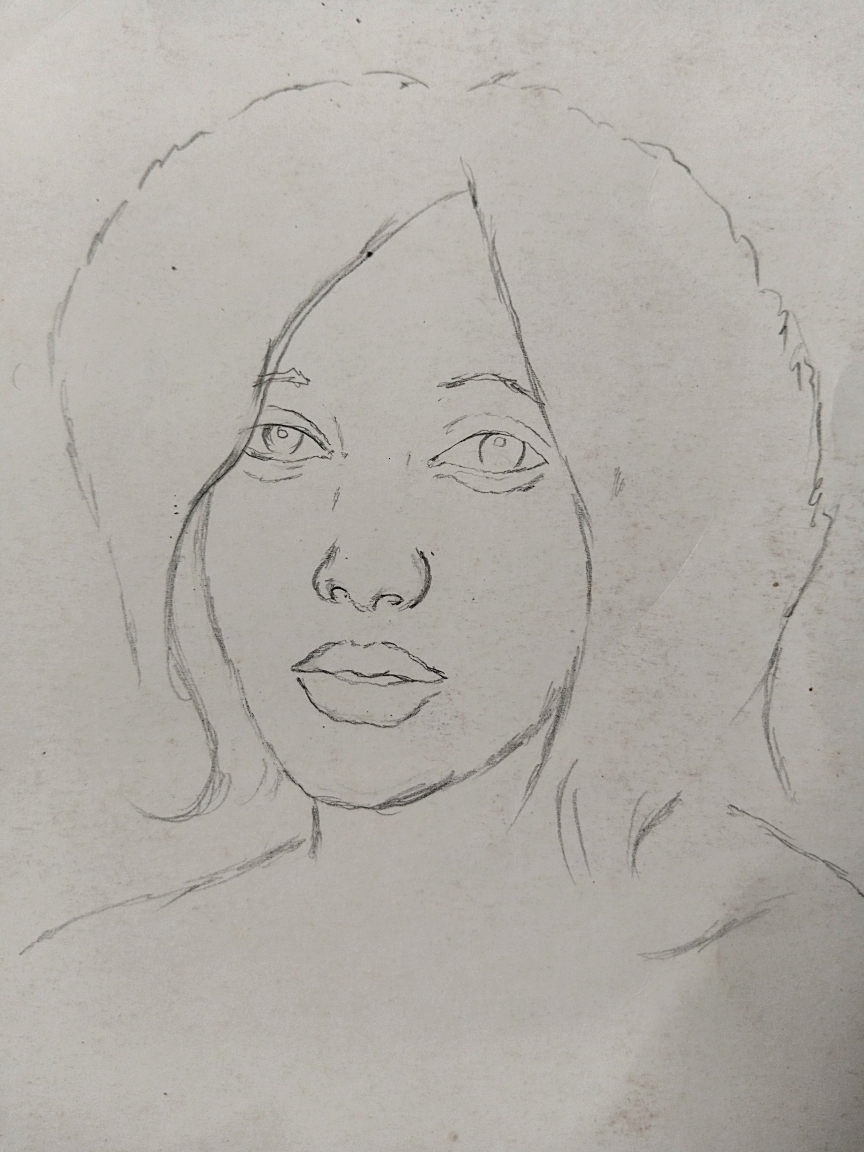 Step 1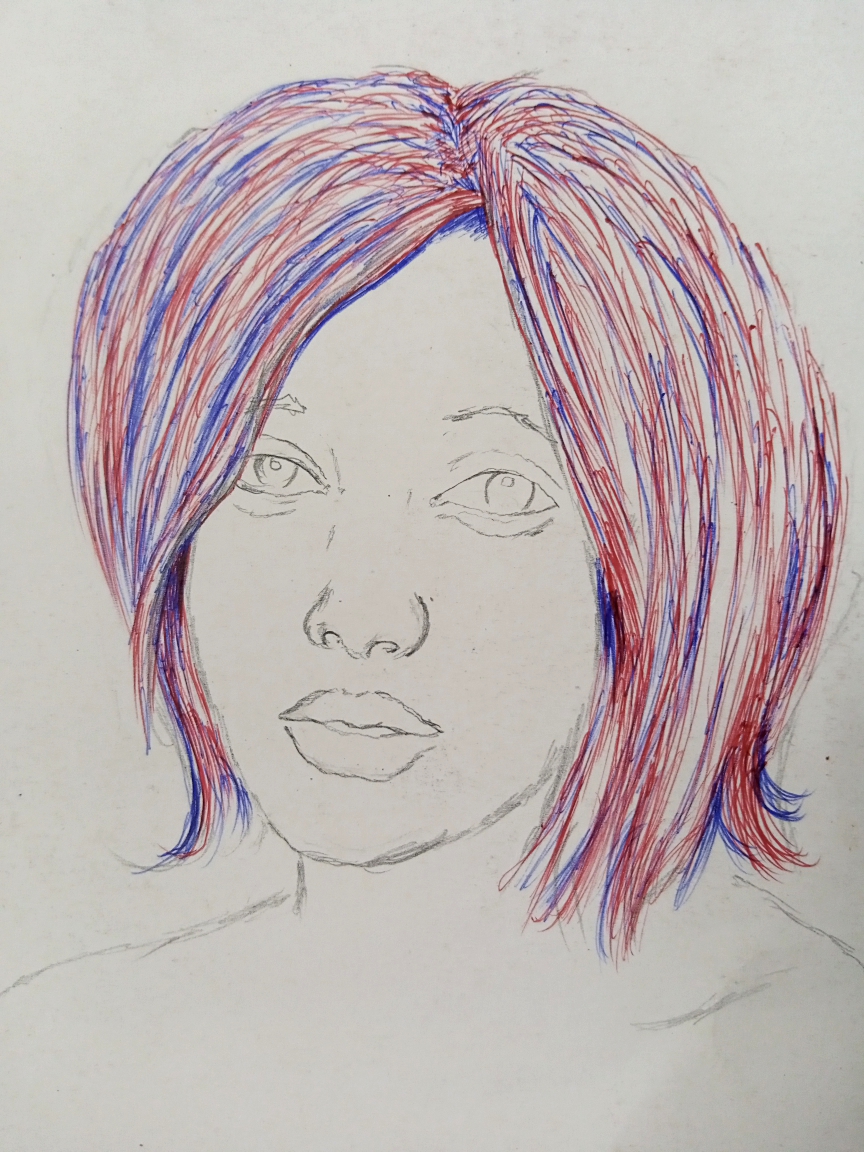 Step 2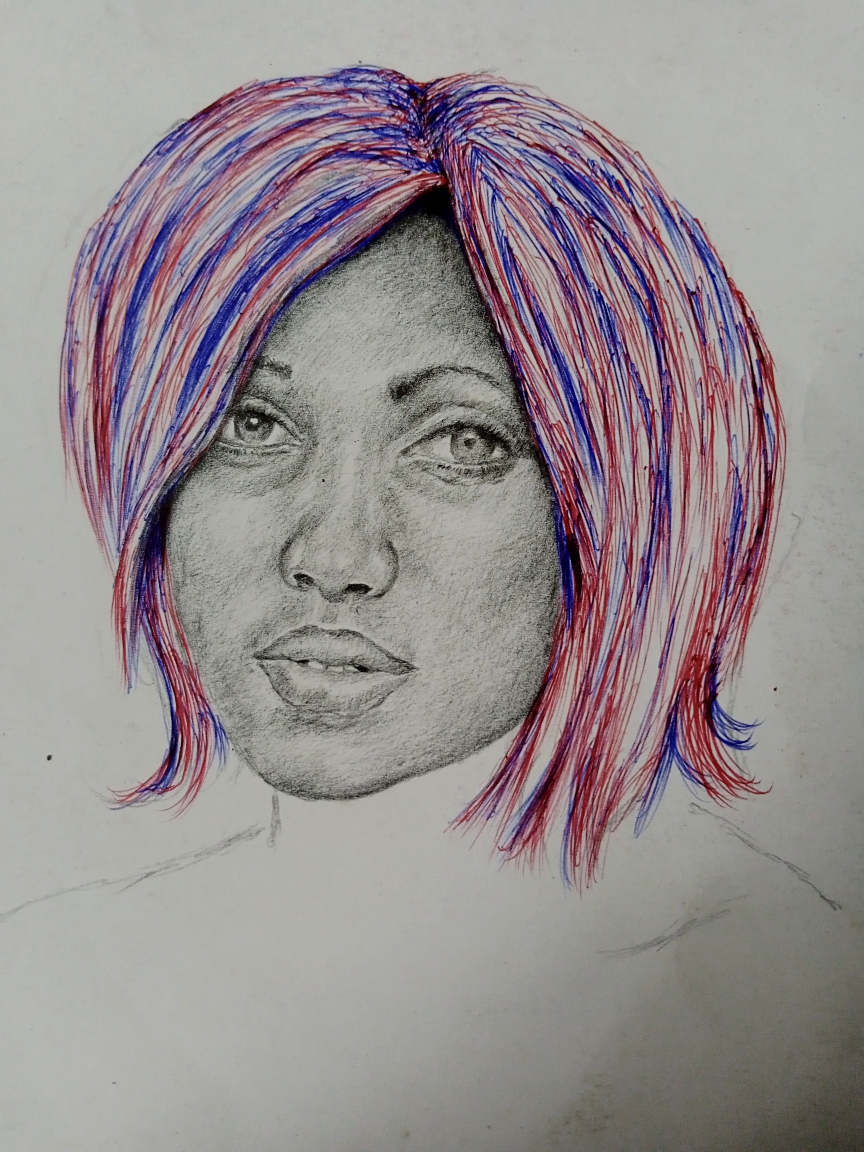 Step 3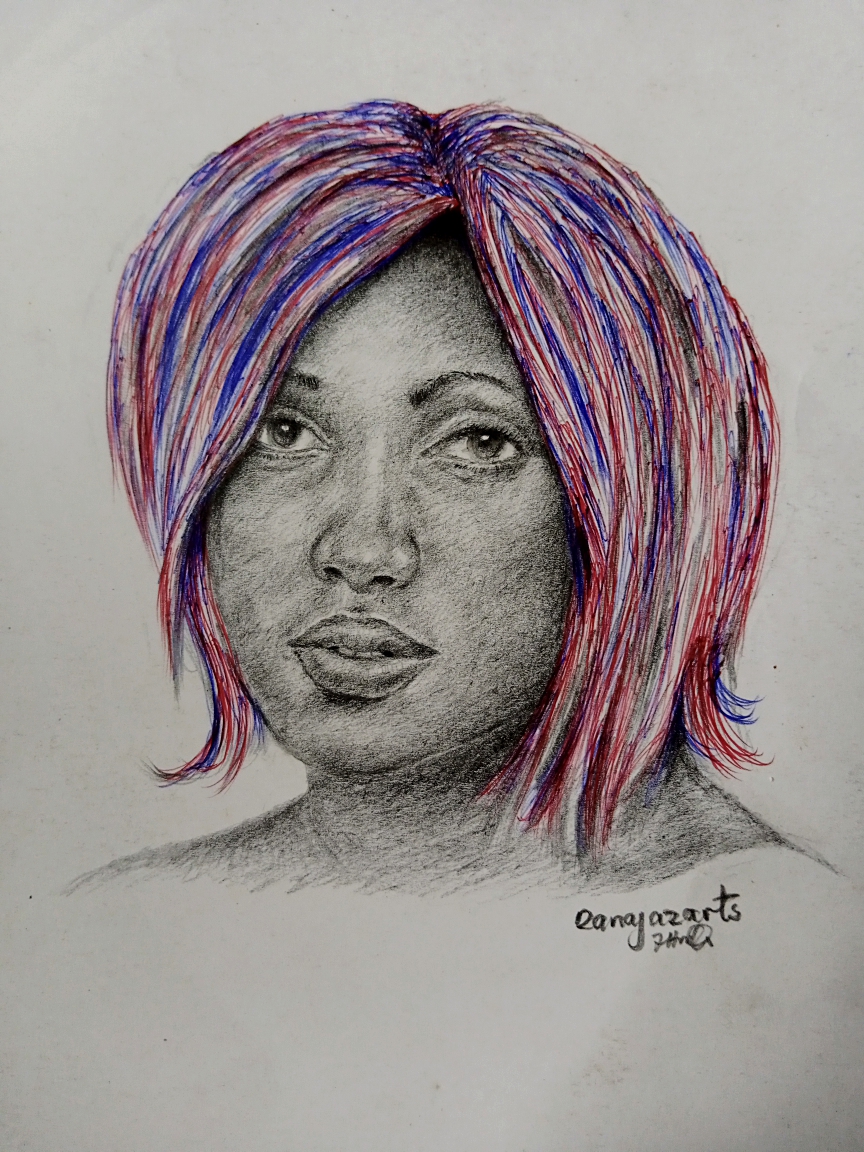 Thanks esteemed friends for the visit!
It's always my pleasure hosting you...
       Stay positive
---
---