An imaginary drawing of a beautiful model with ancient cultural adornment..
GREETINGS ESTEEMED FRIENDS!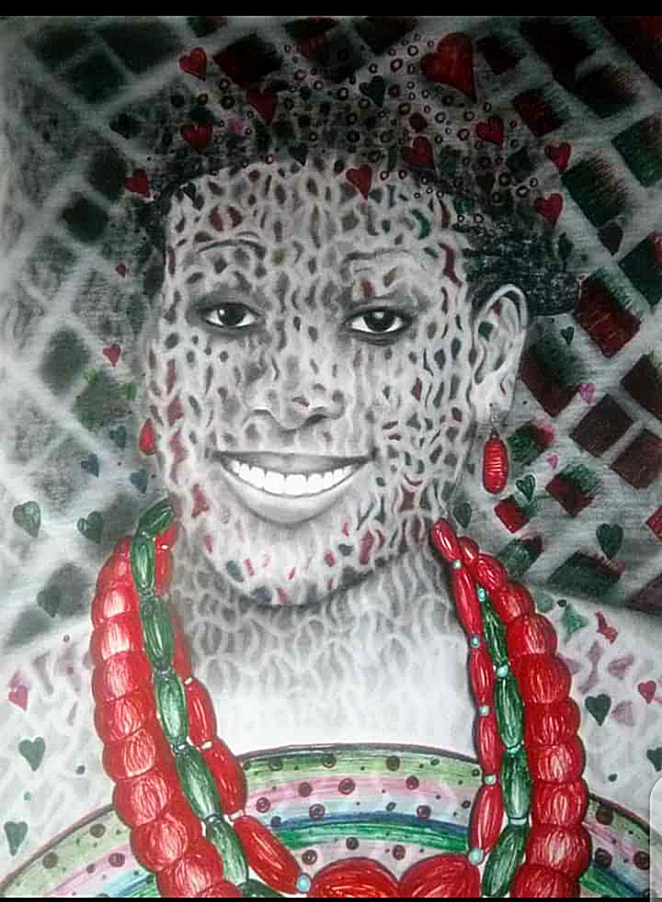 Hope you're doing great? I decided to review some of the works I produced some five years back and this is what I found; A model with a beautiful smile, wearing beads round her neck, adorned with an ancient cultural body designs made with a white chalk. The art speaks
about the beauty of African culture and
Tradition and every colors used in the art signify something positive.
MEANING OF THE COLORS USED.
I used the green beads to represent abundance, fertility, natural and prosperity while the Red beads was used to describe love, courage, and joy. The white designs represents honesty,
sincerity, cleanliness and purity.
THE MAKING OF THE ART
AND MATERIALS USED.
After my sketch with an HB pencil, I shaded the complete figure using a blurry method. Other designs were created with an eraser( white lines), temporary markers(beads and hair adornment) and a black ballpoint pen(hair). ""I do hope you'd like it!""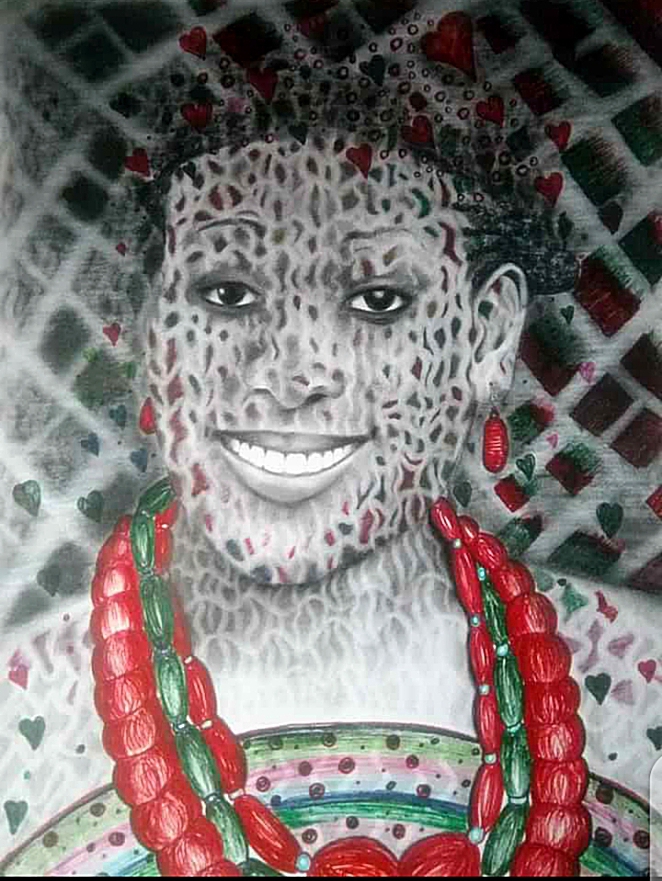 Thanks my valued friends for the visit!
        Stay positive
---
---